10 Best American Sports Cars For Iconic Style
European sports cars are often considered the quintessence of automotive design, performance, and driving dynamics while American automotive manufacturers are mostly celebrated for their iconic muscle cars. However, there are some stylish, legendary, high-performance American cars that are not only fast in a straight line but can also obliterate the Europeans on the track and around the twisties. These include both popular production cars that have become household names over the years and bespoke speed demons that were hand-built in very limited numbers with the intention to break speed records.
Even though there are plenty of American sports cars that qualify to be on this list, we have cherry-picked the ones that stand out with their distinctive designs and iconic styling. The list of the best American sports cars comprises cars of various price ranges and some of these machines aren't available or accessible on a budget. But all of them are sure to please you both aesthetically as well as in terms of performance and give their European rivals a run for their money.
10
2020 Ford Mustang GT500
No other car screams American automotive legacy like this feral horse from the country's oldest automaker. The Ford Mustang has been around for more than half a century and it has evolved into one of the most legendary models of not just the blue oval but also among all American sports cars. Offered in various guises and demeanors with engines as small as the EcoBoost 4-cylinder to the massive 760-horsepower V8 in the 2020 Shelby GT500, there is a Mustang available at all price ranges.
9
2022 Chevrolet Camaro ZL1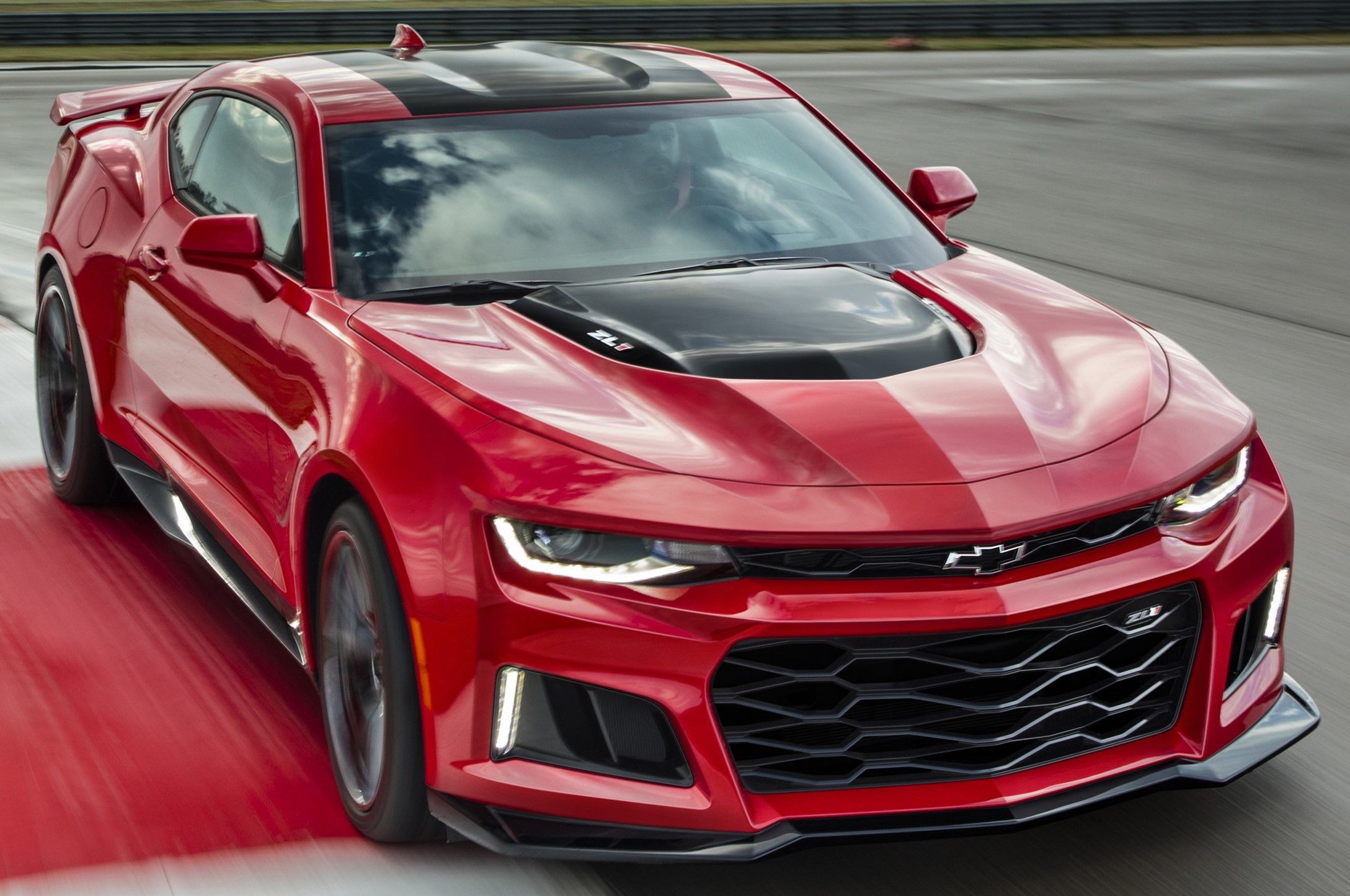 Followed by the Mustang is its arch nemesis, the emblematic Chevy Camaro. The Chevrolet Camaro arguably is a sharper, sportier, more dynamic opponent to the Ford Mustang which is again available in a similarly wide price bracket. Being an Autobot, Bumblebee doesn't lack style or substance and this performance machine is one of the most legendary American sports cars ever created. Although outward visibility is an issue, the svelte and sophisticated Chevy Camaro ZL1 counterbalances it with thrilling performance and engaging dynamics.
RELATED: How The 2024 Ford Mustang Pricing Just Sealed The Chevrolet Camaro's Fate
8
2011 Cadillac CTS-V Coupe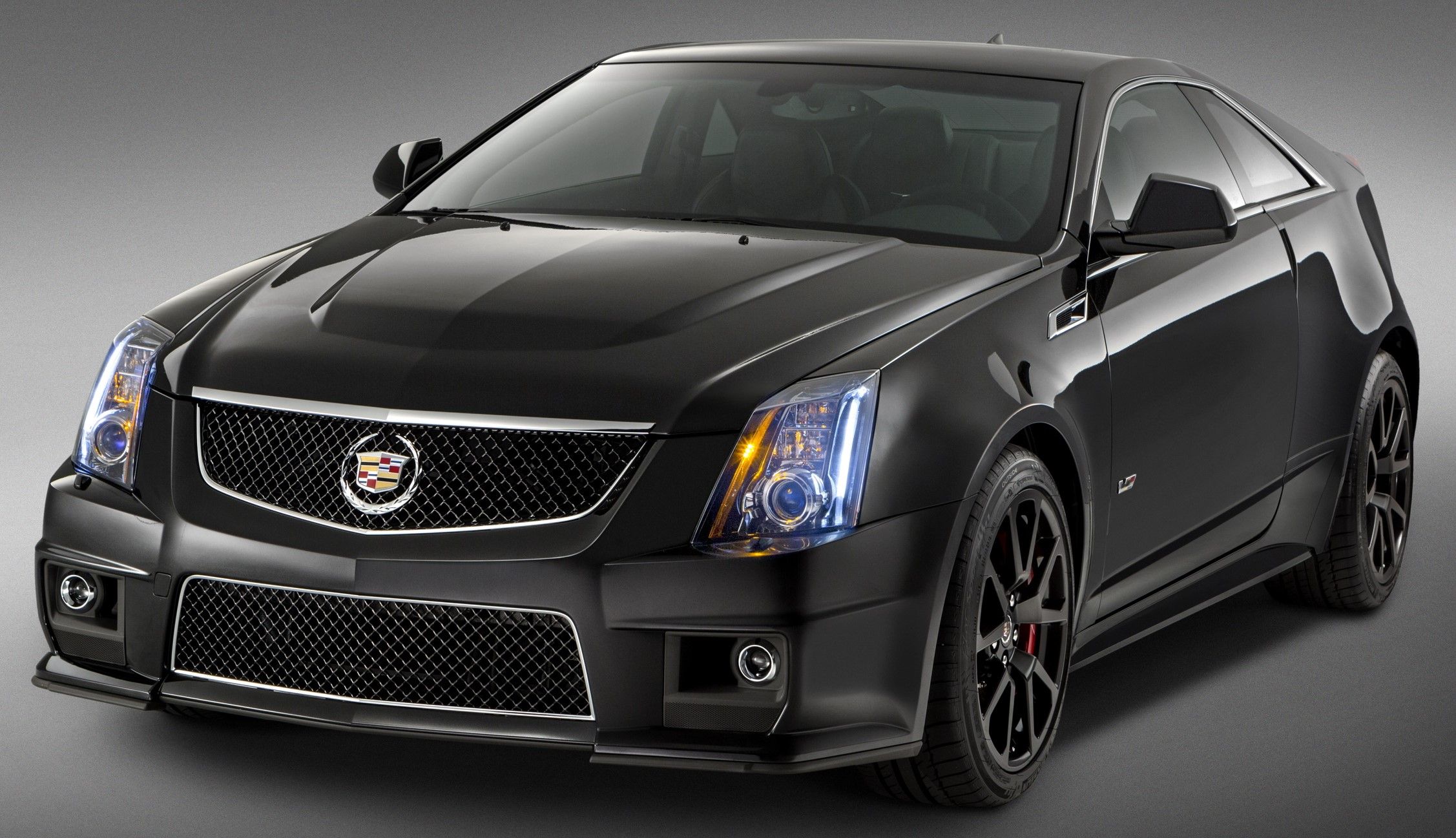 The sportiest Cadillacs you can currently buy brand-new are both sedans whilst that was not the case till 2015. From the 2011 to 2015 model years, Cadillac sold the CTS-V Coupe which was an opulent monster with a unique design. A 6.2-liter supercharged V8 supplied power to this brute, churning out a maximum of 556 horsepower and 551 lb-ft of torque. According to zeroto60times.com, the Cadillac CTS-V Coupe rockets to 60 mph in just 3.9 seconds which makes it one of the fastest cars from the brand.
7
Shelby Cobra
Carroll Shelby's dream child, the Shelby Cobra is one of the most sought-after and prestigious American sports cars ever. This magnificent automobile combines the engaging driving dynamics associated with European sports cars with an American V8 engine resulting in a package of exceptional performance and reliability. Also, the Shelby Cobra to this day remains the only American sports car to have won the World Manufacturers' GT Championship, an achievement it accomplished in 1965 by prevailing over top dogs like Ferrari.
6
Dodge Viper (Any Generation)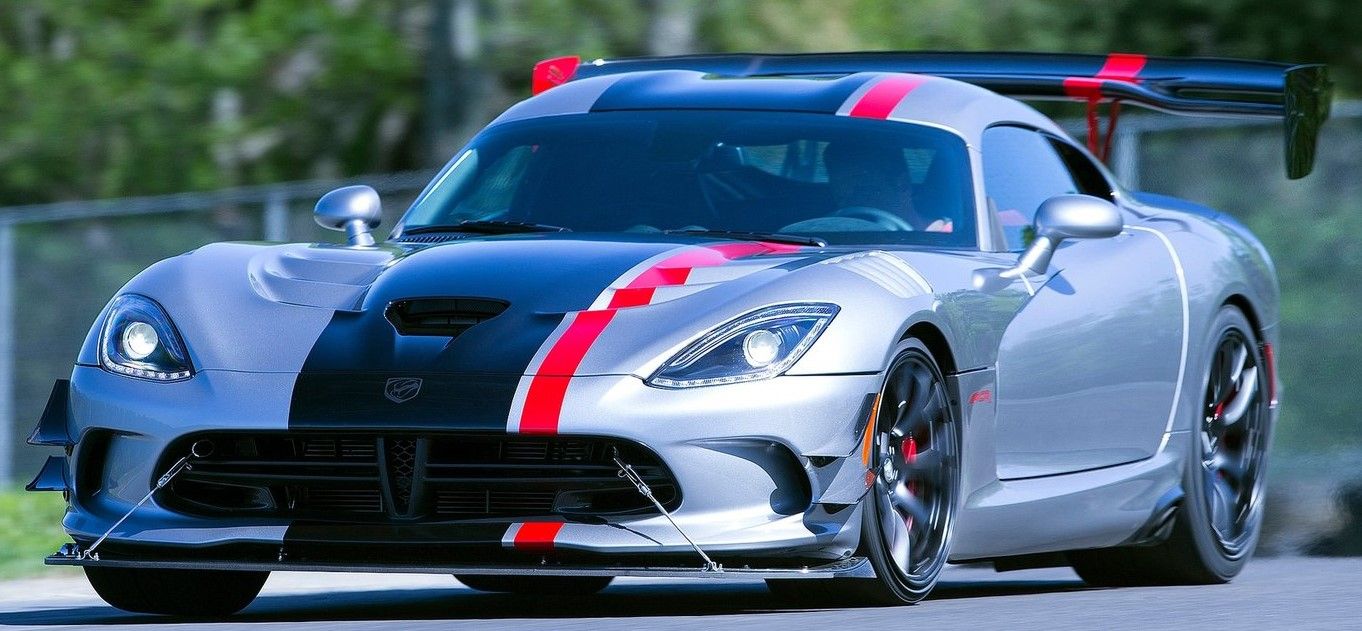 Popularly referred to as the spiritual successor to the Shelby Cobra, the Dodge Viper is one of the mightiest production sports cars to be created on American soil. The Dodge Viper was produced from 1992 through 2017 with brief respites in between. The flying serpent was always powered by a massive V10 engine of at least 8.0-liter cubic capacity and the most powerful stock Viper is the 645-horsepower 2017 Dodge Viper ACR Extreme Aero featuring exclusive track-specific enhancements.
RELATED: The Real Reason The V10 Dodge Viper Was A Difficult Sports Car To Tame
5
2022 Chevrolet Corvette Z06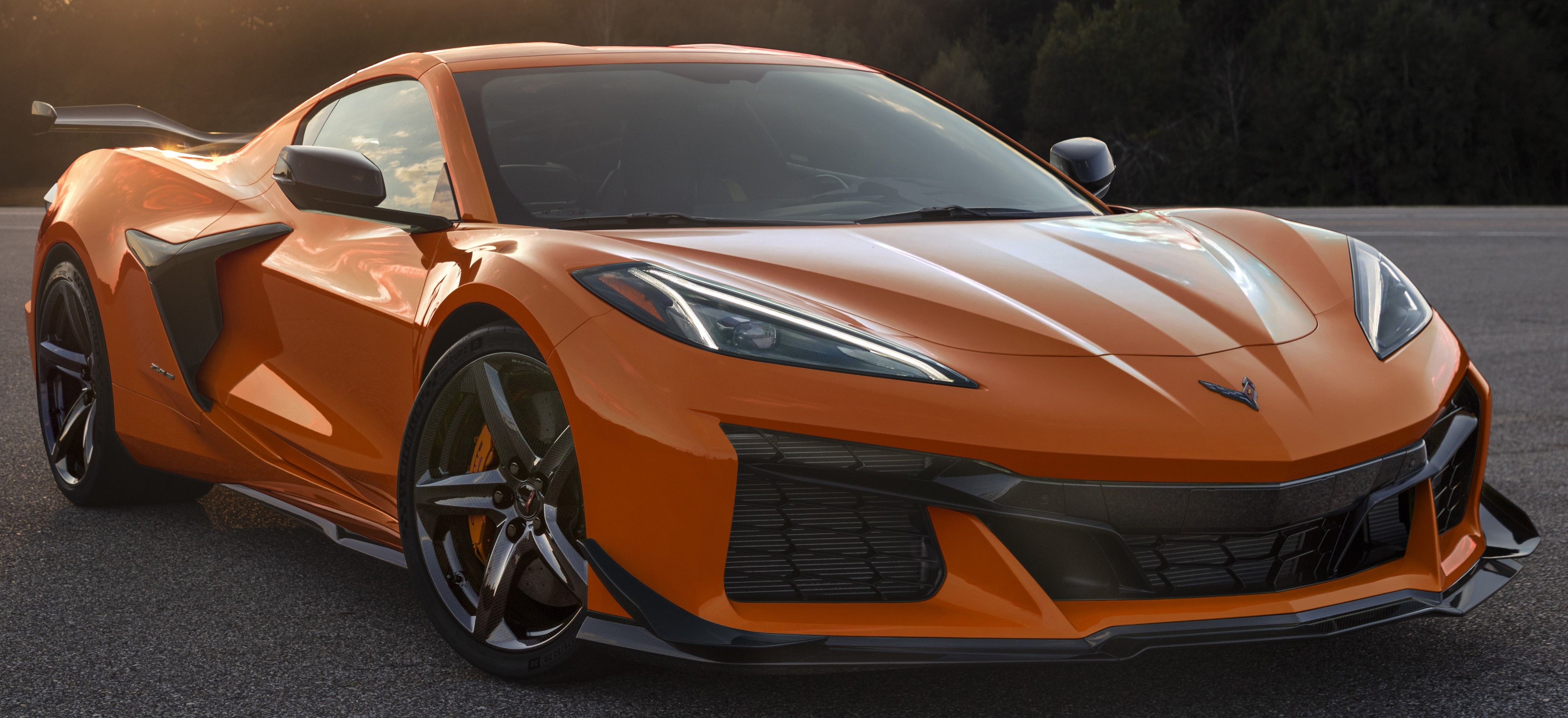 Spanning across eight generations, the Chevrolet Corvette is America's longest-running sports car nameplate that holds a pristine reputation of being a supercar slayer. Traditionally a front-engine rear-wheel-drive sports car, the Corvette in its latest C8 generation has evolved into a mid-engine car still retaining its charm and explosive power output. Despite which generation of the Chevy Corvette you choose to buy, you are sure to be owning an iconic American sports car that will turn heads wherever you go.
4
SSC Ultimate Aero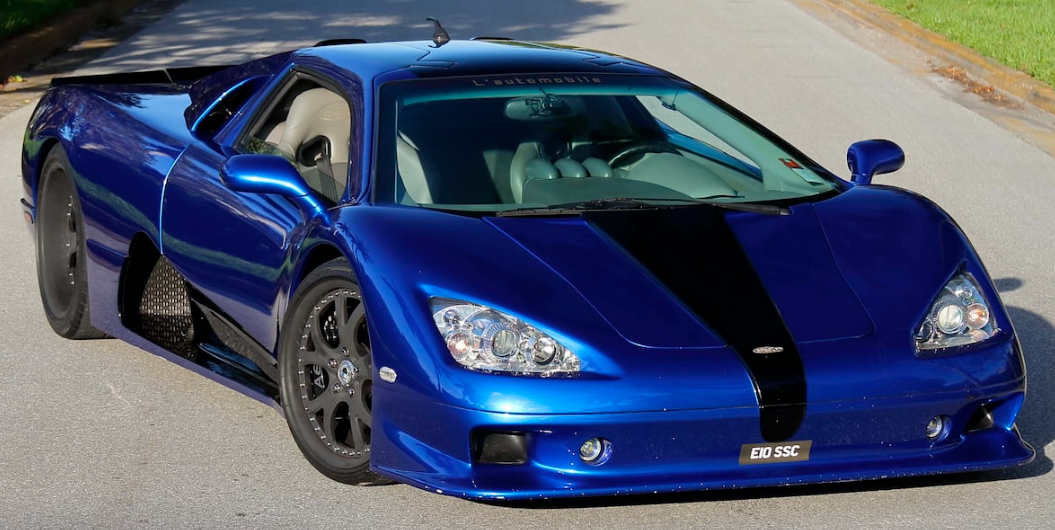 You might have heard about the SSC Tuatara which claimed to have broken the production car speed record in 2020. However, the brand started its record-breaking speed runs much earlier than that. The SSC Ultimate Aero was the first car ever produced by the brand which held the world production car speed record title before it was overpowered by the Bugatti Veyron Super Sport in 2010. The Ultimate Aero is a massively powerful supercar that flaunts unique styling elements and was made in very limited numbers.
3
Hennessey Venom GT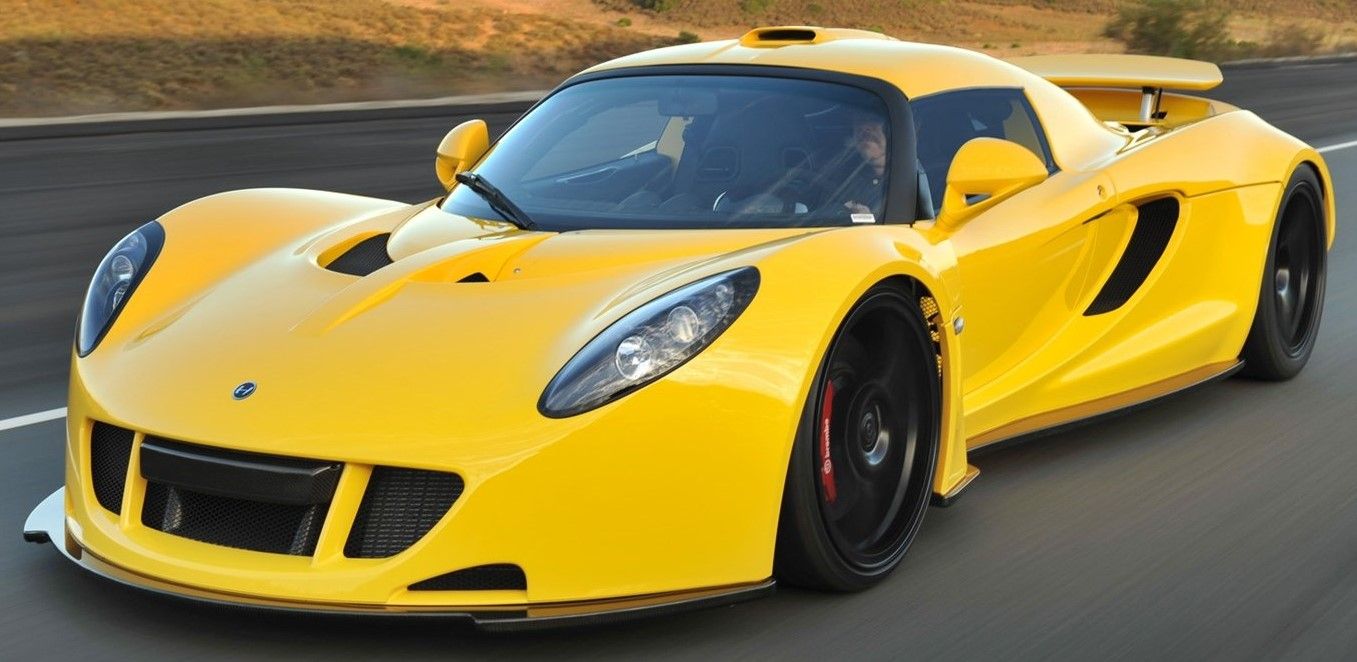 Hennessey Performance Engineering is renowned for creating ultra-powerful versions of already powerful sports cars, SUVs, and trucks. But they have also birthed some phenomenally capable speedsters, the latest one being the Hennessey Venom F5. However, the most iconic Hennessey sports car would be its predecessor, the Hennessey Venom GT, produced from 2011 to 2017. Based on the Lotus Elise / Exige only 13 examples of the Venom GT were produced and this high-performance animal is one of the most distinctive American sports cars to own if you can procure one.
RELATED: Here's How The Hennessey Venom GT Compares With Other Supercars
2
Saleen S7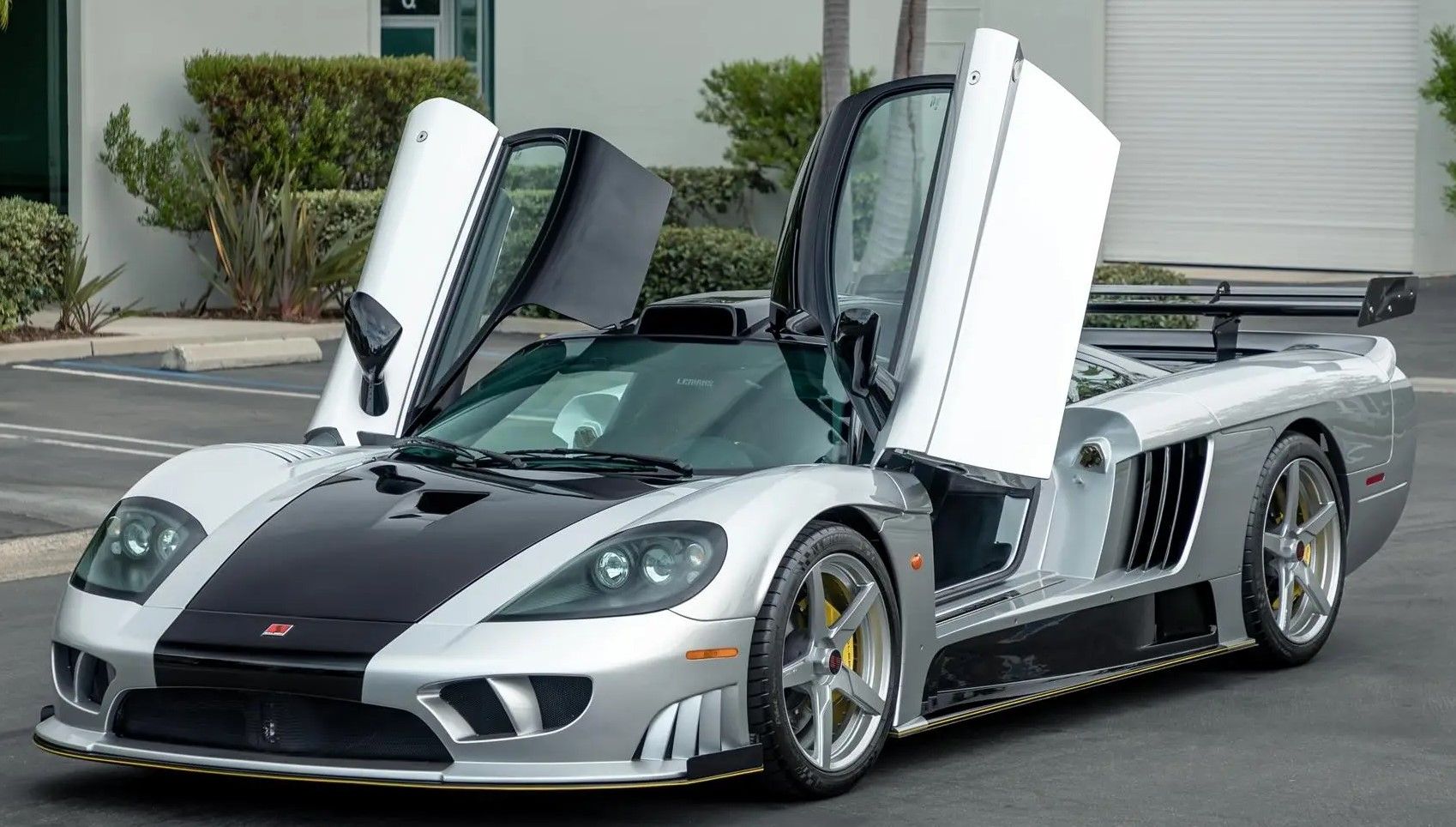 The Saleen S7 Twin-Turbo is one of the most bespoke, all-American high-performance sports cars ever. Under the hood, it vaunts a 7.0-liter twin-turbocharged V8 engine that squeezes out 750 horsepower. This mid-engine monstrosity was hand-built in very few numbers, and it could blast off to 60 mph in just 2.7 seconds back in 2005. This stunning beast is a rare sight but if you have the money and resources to get your hands on one, it will surely be a one-of-a-kind car to own.
1
Ford GT (Any Generation)

The Ford GT undoubtedly has a timeless design and style making it arguably the most famous sports car in the US. Two generations of the Ford GT have been produced and both of them visually represent the fabled Ford GT40 which succeeded in decimating Ferrari in the Le Mans for four consecutive years. 4,038 units of the first-gen Ford GT were manufactured between 2004 and 2006 while the second-gen GT was produced from 2017 to 2022. Whichever generation you manage to acquire, it is certain to be an awe-inspiring machine to both look at and drive.