Dual sport motorcycles offer the best of both worlds, on and off-road, and here are the best options on the market in 2023.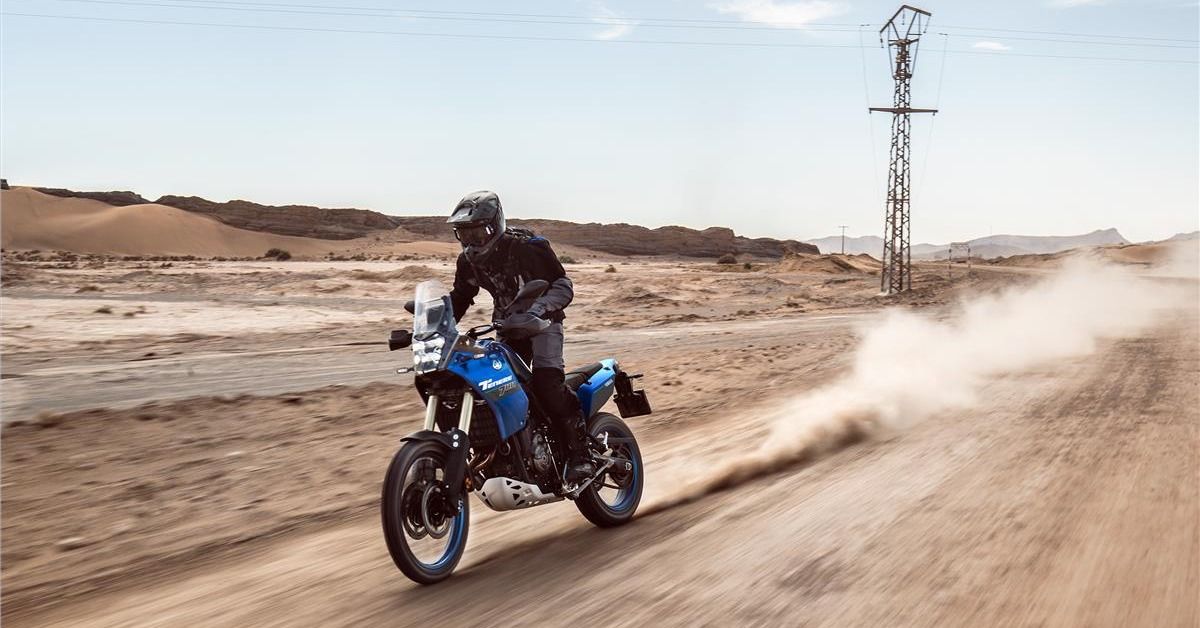 Have you ever wanted a motorcycle that can do it all? Perhaps while riding your street bike, you've passed a forest path that you'd love to explore. Enter dual sport motorcycles! They offer the best of both worlds with little compromise. You can ride them through the city on the way to your favorite off-road trails, and they'll take it all in their stride.
There are dual sport bikes to suit all levels of riding experience and budget. Some lean more towards mostly riding on the road, whereas others are closer to out-and-out enduro motorcycles. True enduro bikes are light, powerful, and unforgiving machines, whereas dual sport motorcycles tend to be heavier, more comfortable and better suited to the street than their maniacal off-roading cousins. Whatever your preference, there's plenty of choice available. Let's take a look at the best dual sport motorcycles on the market in 2023.
Related: 10 Classic Dirt Bikes We'd Love To Throw A Leg Over
10
2023 Yamaha TW200 – $4,899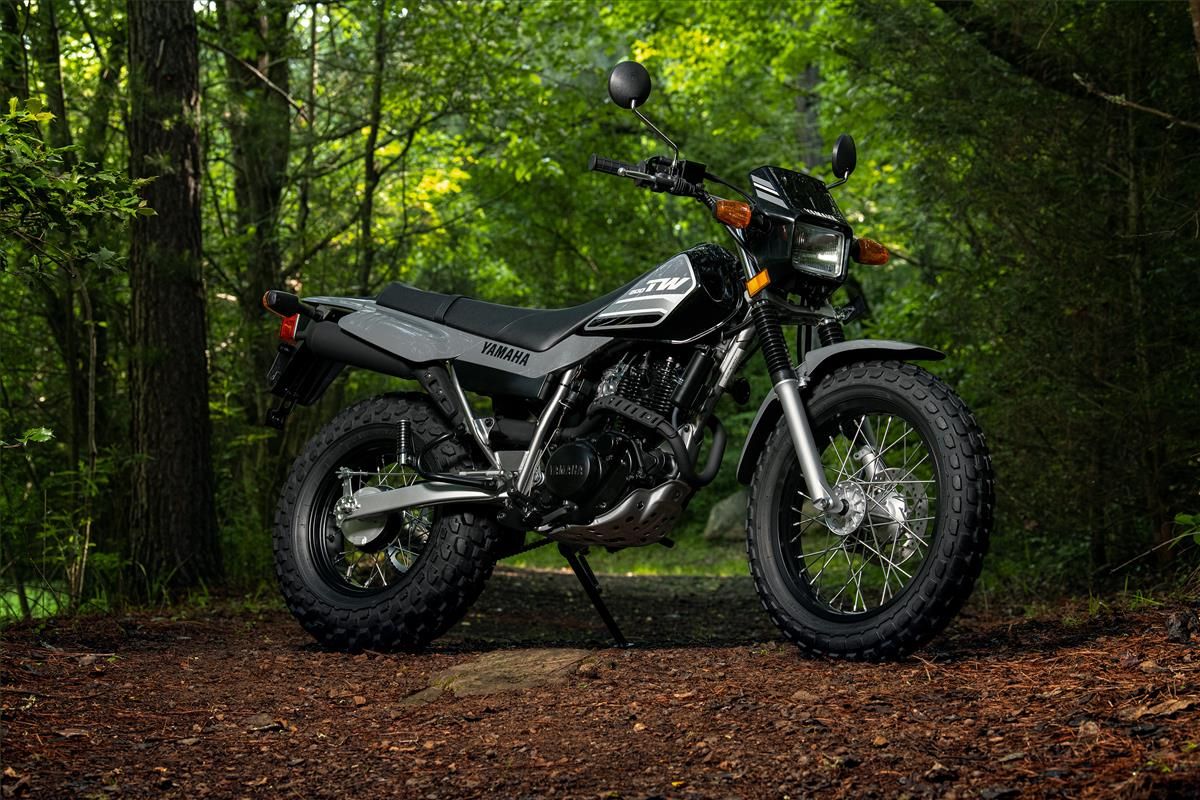 The Yamaha TW200 is a quirky little motorcycle with a big heart. Its 31.1 inch seat height makes it one of the dual sport motorcycles best suited to shorter riders. The 196cc single-cylinder produces 16 hp, which admittedly isn't very much, but it means that the TW200 is very beginner-friendly. The fat tires help to absorb any bumps in the road and are more than capable if you decide to take a shortcut through a forest.
9
2022 Honda CRF300L – $5,349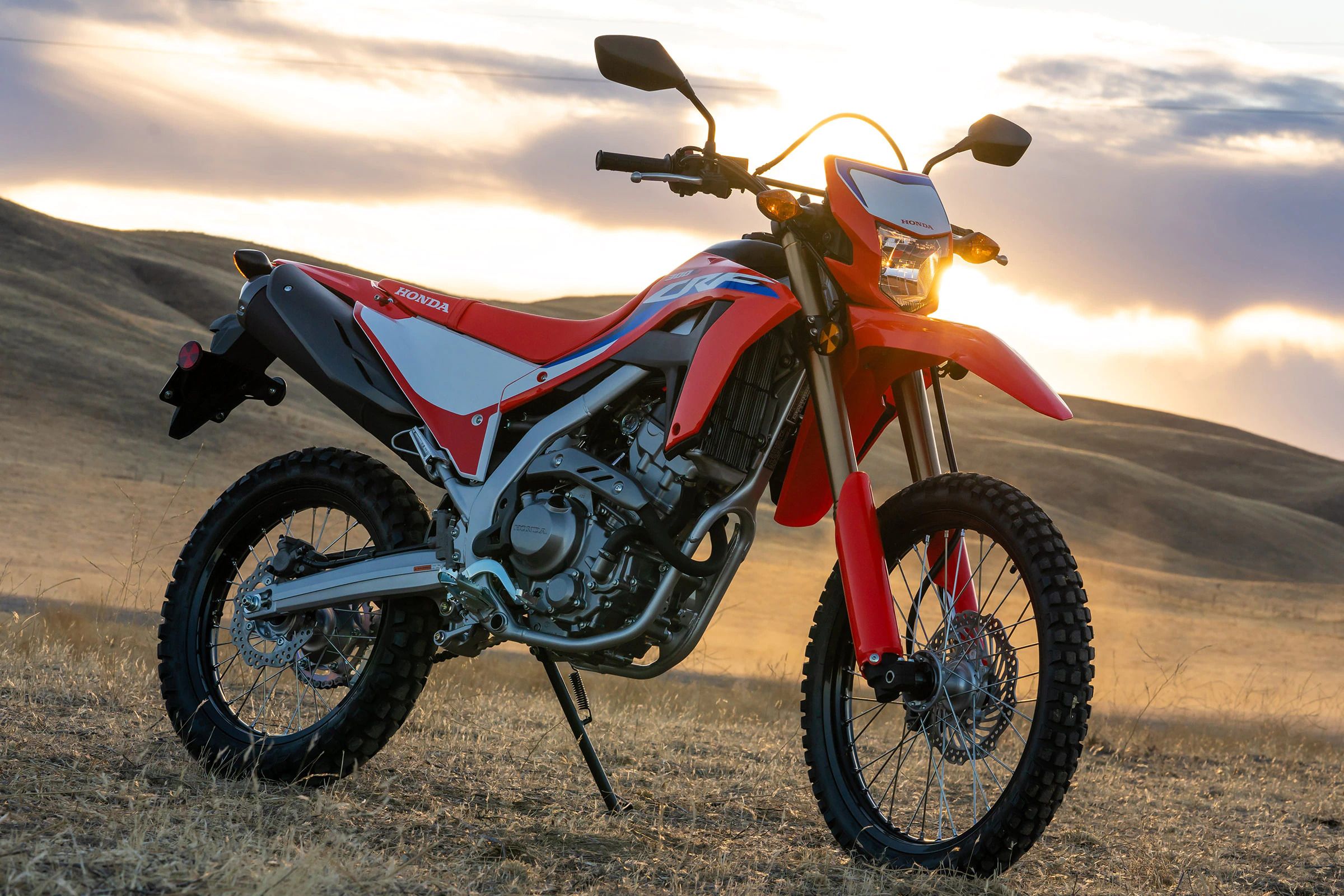 The Honda CRF300L is a very well-rounded dual sport motorcycle. With its upright riding position, it's very comfortable and gives the rider an optimal view ahead, whether you're navigating traffic or finding the fastest route through the woods. The 286cc motor offers a good low-end punch and is plenty capable on the road. Typical Honda reliability means that the CRF300L will present very few issues, and is a great short-distance commuter.
8
2023 Kawasaki KLX300 – $5,899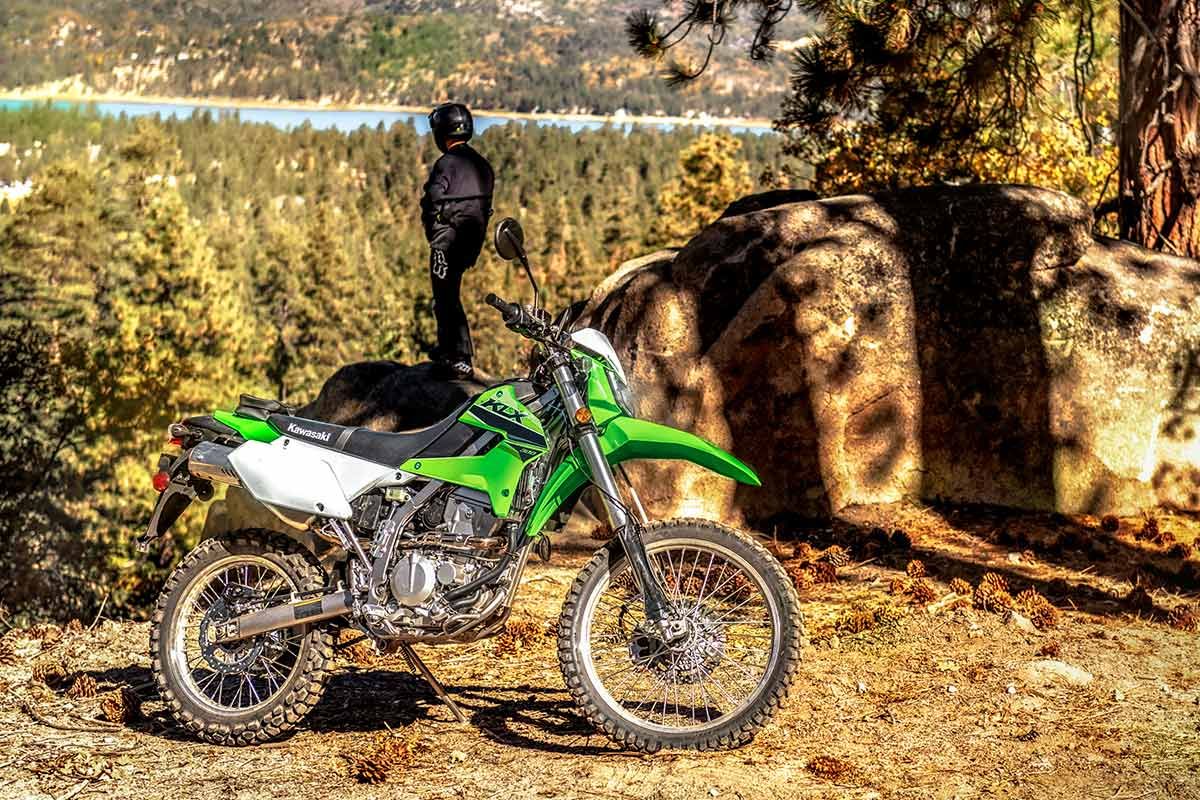 The Kawasaki KLX300 is a great alternative to the Honda CRF300L. For some people Hondas can be slightly boring and Kawasakis are anything but. The KLX300 is a brilliant dual sport motorcycle, built for anything from zipping through city streets to confidently green laning. Its aggressive styling and eye-catching color certainly make it stand out from the pack. Long travel suspension and comfortable ergonomics make it a very capable machine.
7
2023 Kawasaki KLR 650 – $6,899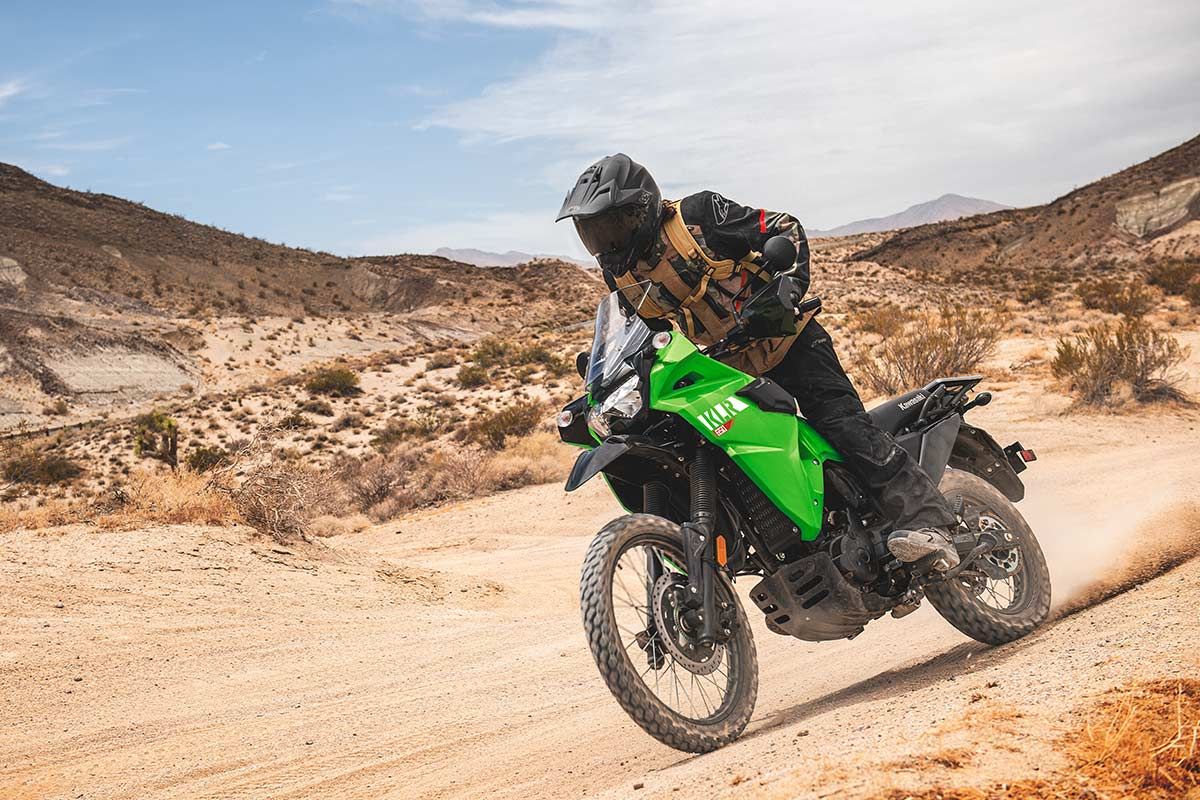 The KLX300's big brother is the Kawasaki KLR 650. Known as being one of the most reliable dual sport motorcycles you can buy, the 652cc thumping single-cylinder helps make it a trustworthy steed. The mid-size motor is simple, straightforward and does the job. The KLR650 won't blow you away, but it will get you from A to B regardless of what terrain stands in your way. They're known for being simple to work on, while parts are cheap and readily available.
6
2023 Suzuki DR650S – $6,999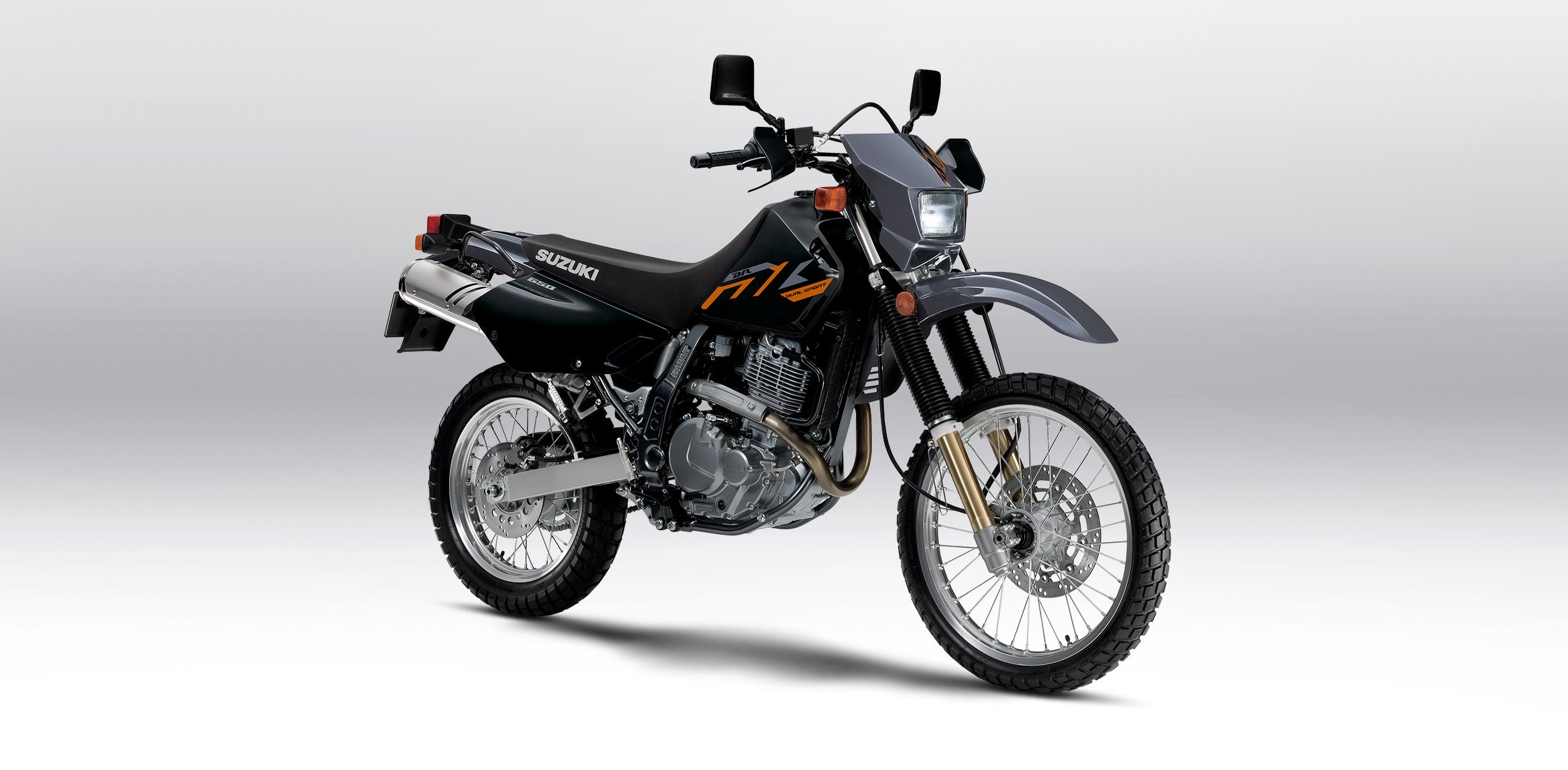 The main rival for Kawasaki's KLR650 is the Suzuki DR650S. Another stalwart of dual sport bikes, the DR650S is a robust, dependable motorcycle that is very similarly priced to the KLR650. Its torquey four-stroke uses a Mikuni carburetor for very smooth power delivery. This middleweight dual sport may seem too large for shorter riders, but Suzuki can lower the seat up to 1.6 inches making it easier to swing a leg over.
Related: 5 Reasons Why You Should Buy An Adventure Bike (5 Reasons Why Sport Tourers Are Better)
5
2023 Yamaha Ténéré 700 – $10,499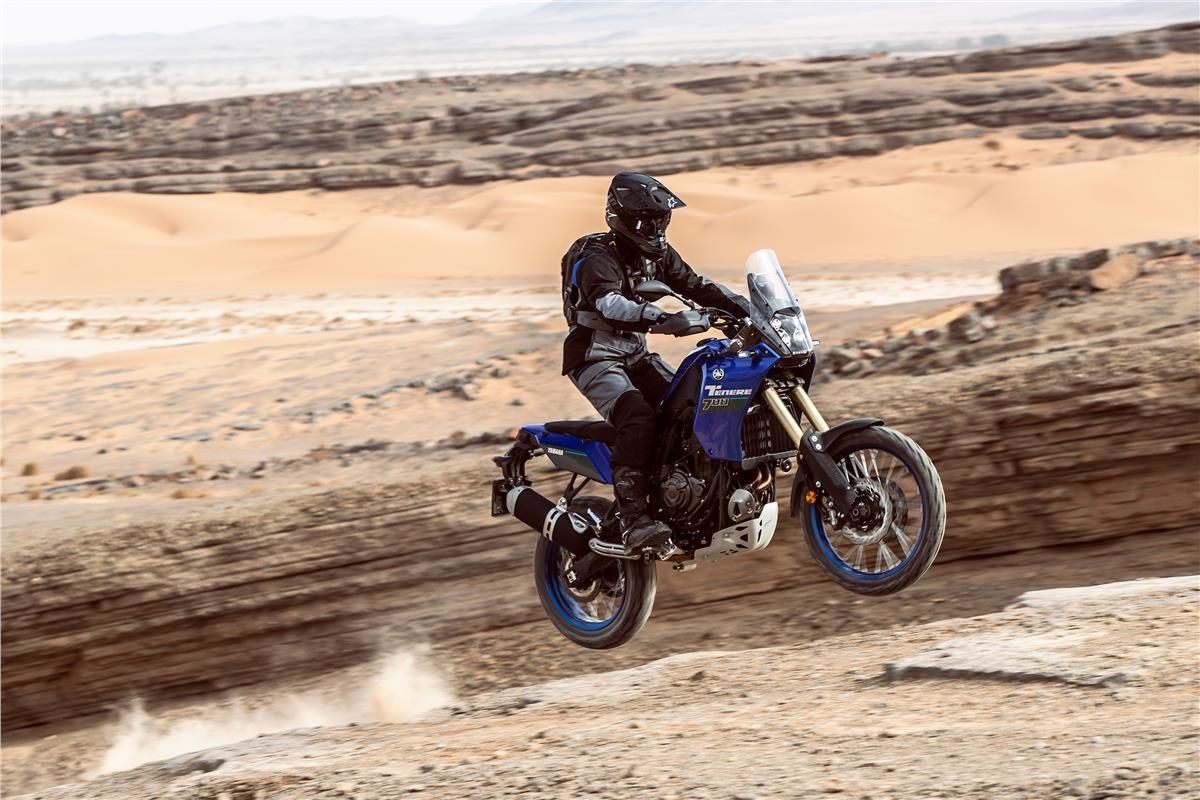 Yamaha entered the middleweight fight by making one of the best dual sport motorcycles ever. Despite the fact that the 2023 Yamaha Ténéré 700 is almost $4,000 more than the KLR650 and DR650S, it's still worth considering. The Ténéré is a level above its rivals in terms of refinement and technology. It borrows the twin-cylinder powerplant from the Yamaha MT-07, producing 74 hp. That's double the power of the competition!
4
2023 Beta 390 RR-S – $11,599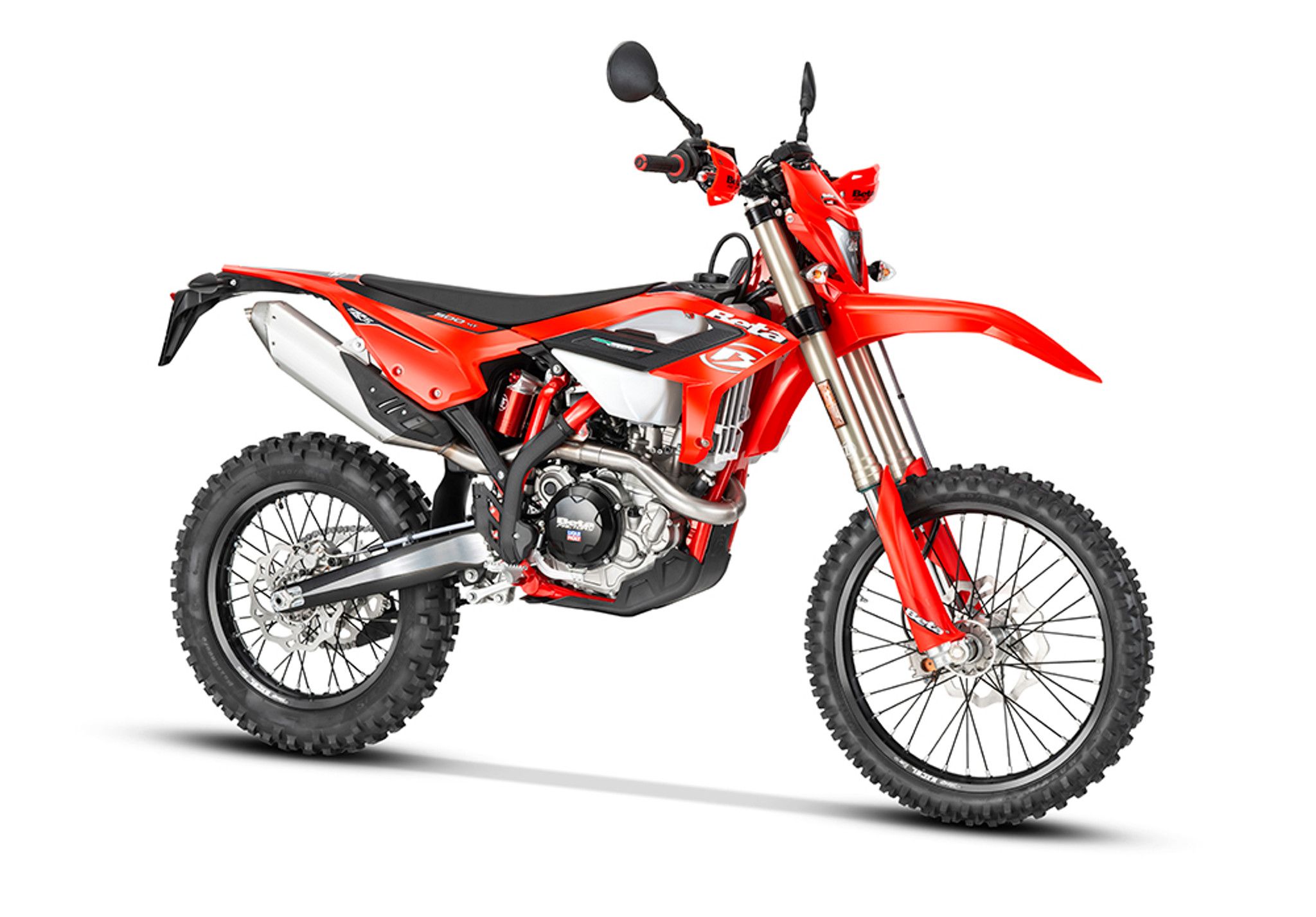 Straight out of left field comes the Beta 390 RR-S. It may look like the CRF300L, but this is a totally different machine altogether – the price tag alone indicates this! The 390 RR-S is the first of the dual sport motorcycles on this list that is essentially a street-legal Enduro bike. What it lacks in comfort and long-distance practicality, it makes up for in performance. Plus it's an alternative choice, so you won't see very many other ones around!
3
2023 KTM 350 EXC-F – $12,149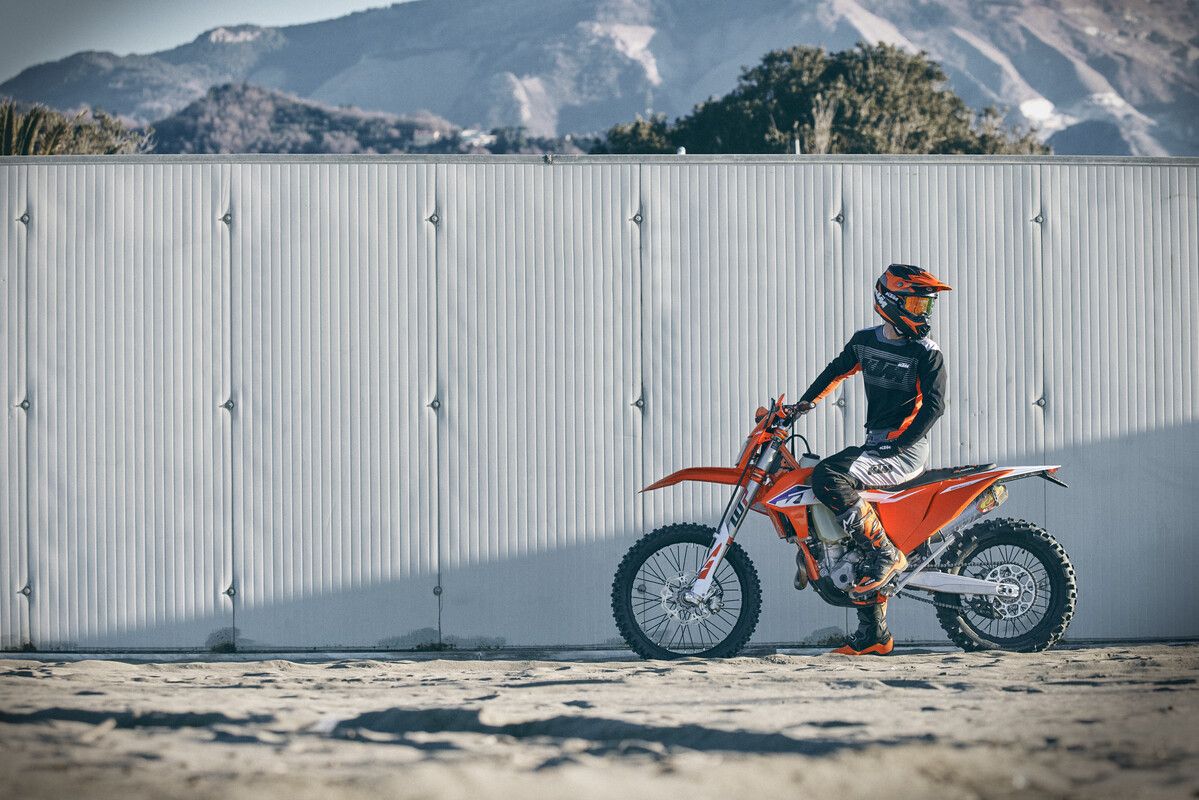 KTM are the masters of off-road motorcycles, and they know how to build an amazing adventure bike too! It makes sense then that they would produce one of the best dual sport motorcycles. The KTM 350 EXC-F may look like a full-on enduro bike with indicators and license plate, and that's because it is. If you're looking for a motorcycle that you can ride to the trail without compromising off-road ability, the 350 EXC-F is ideal.
Related: Why The 2023 KTM 1290 Super Adventure S Is A Great Ducati Multistrada V4 S Alternative
2
2023 Husqvarna FE350s – $12,249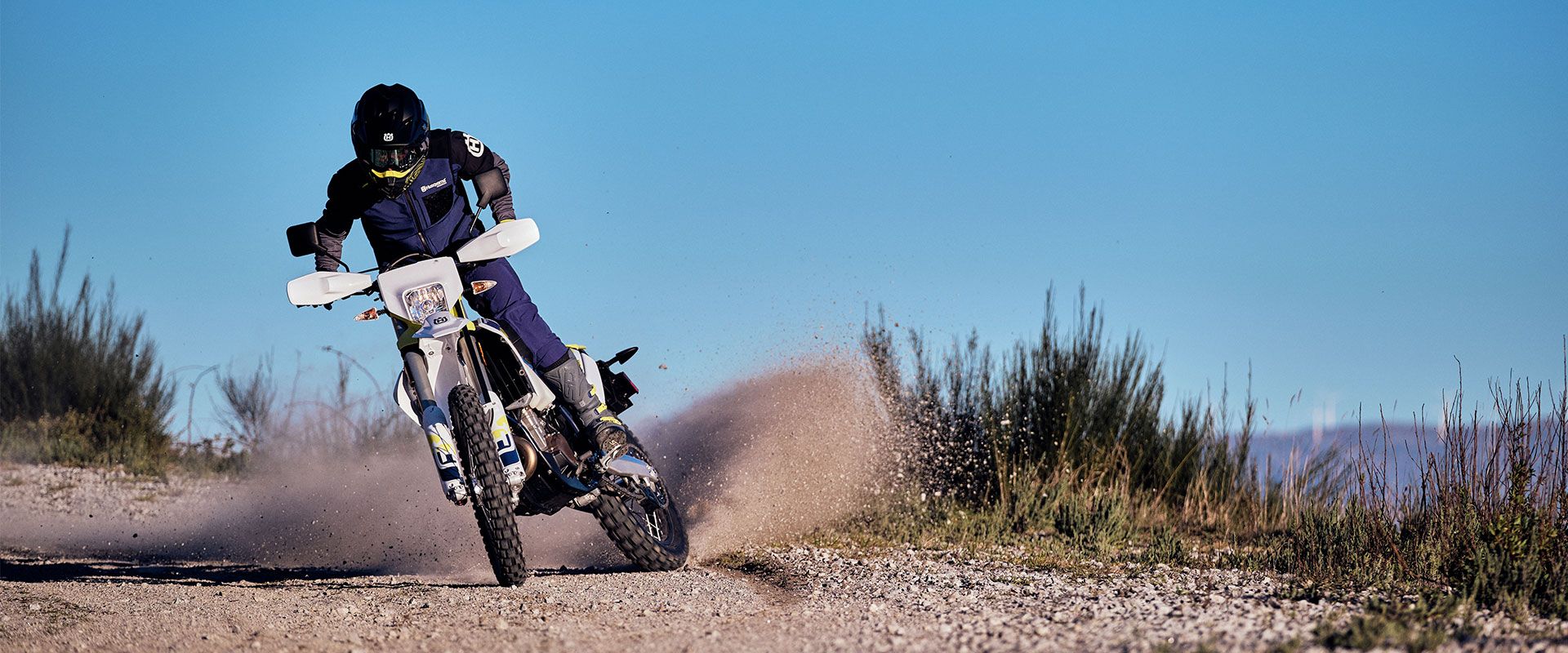 Husqvarna belongs to KTM and therefore gets to tap into all of their knowledge while remaining a unique brand. The Husqvarna FE350s is virtually identical to KTM's 350 EXC-F underneath. The versatile 350cc motor churns out an impressive 45 hp – it is effectively a race-engine after all. Competition-spec WP suspension makes easy work of any obstacle and the rarer Husqvarna emblem positions it as the discerning choice over its KTM twin.
1
2023 Suzuki DR-Z400S – $7,099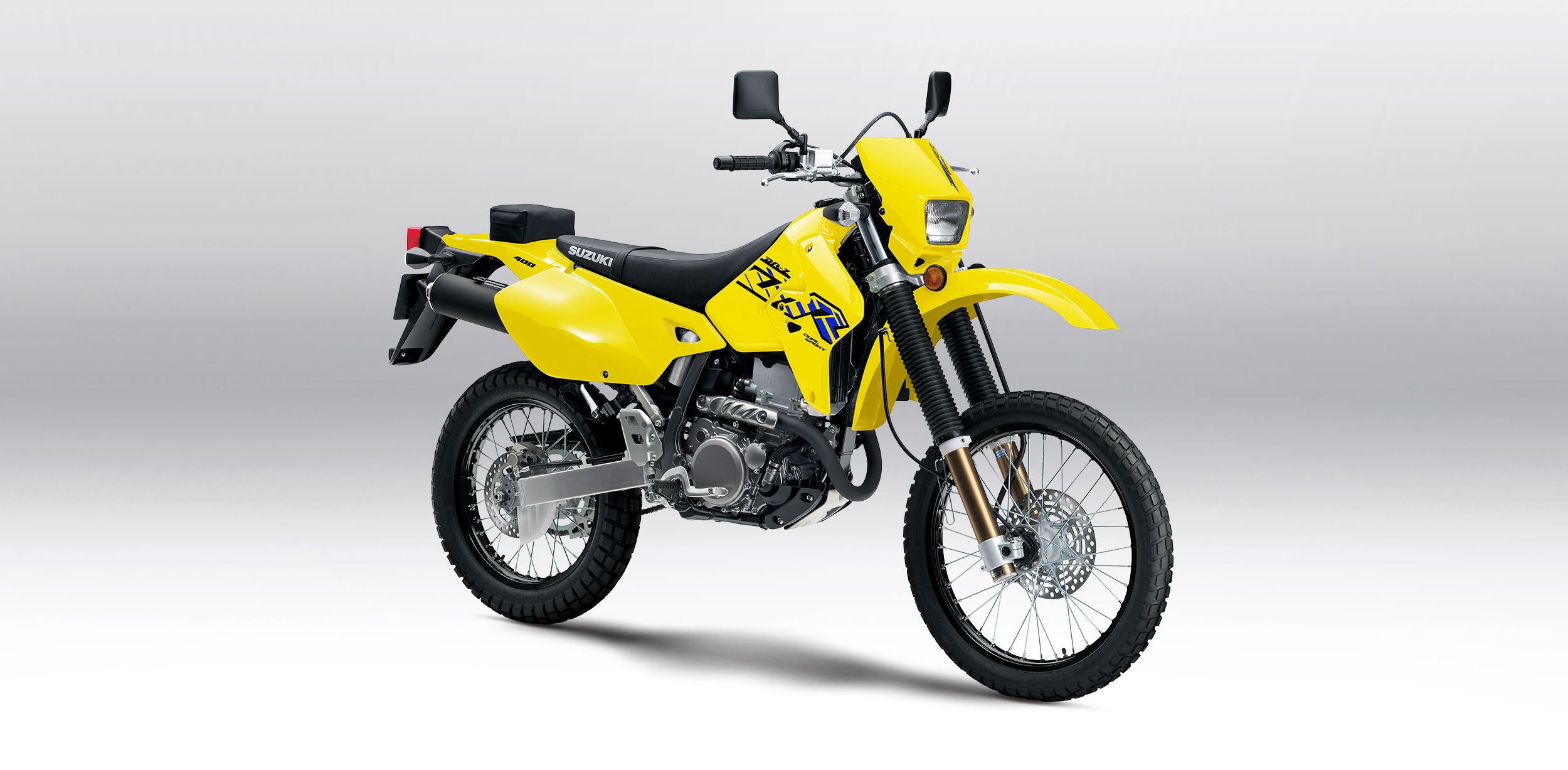 The Suzuki DR-Z400S is a popular vote for being one of the best dual sport motorcycles of all time. It sits right in the Goldilocks zone for every metric. The 398cc motor makes an ample 32 hp, which is plenty for both commuting and tackling your favorite forest route. It's light enough to be manageable but weighs enough to keep it planted. Bulletproof reliability, simplicity and all-round flexibility make the Suzuki DR-Z400S an outstanding dual sport motorcycle.