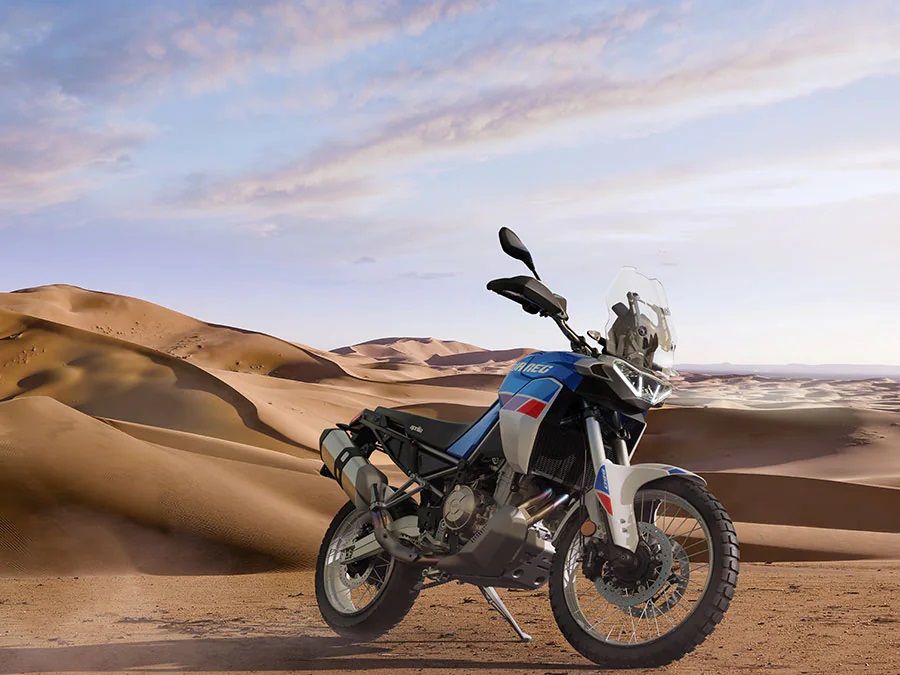 10 Best Middleweight Adventure Bikes On The Market
These middleweight ADVs blend rugged toughness and suave sophistication – like a biker wearing a tuxedo. Falling between 600 – 1000cc displacement, middleweight bikes strike a balance between making enough power to conquer highways, and enough agility to dominate the toughest off-road trails where the big boys would struggle.
Middleweight adventure bikes have got all the bells and whistles, and they bring the best of both worlds to make your adventure unforgettable. With fairly large displacement engines, these bikes pack quite a serious punch and can keep up with most of the big flagship 1200+ cc adventure bikes on highways, and can climb high-altitude mountain passes easily. At same time, these ADV bikes can also venture on challenging and narrow off-road trails due to their lower weight and slim design. Some of the middleweight adventure bikes are more off-road oriented and rugged in design, that feel more like big enduro bikes. So, saddle up, strap on your helmet, and prepare for the ride of your life with the 10 best middleweight adventure bikes on the market.
RELATED: Five Full Size Adventure Bikes We Love (And Five Middleweight Adventure Bikes That Are Better)
10
Aprilia Tuareg 660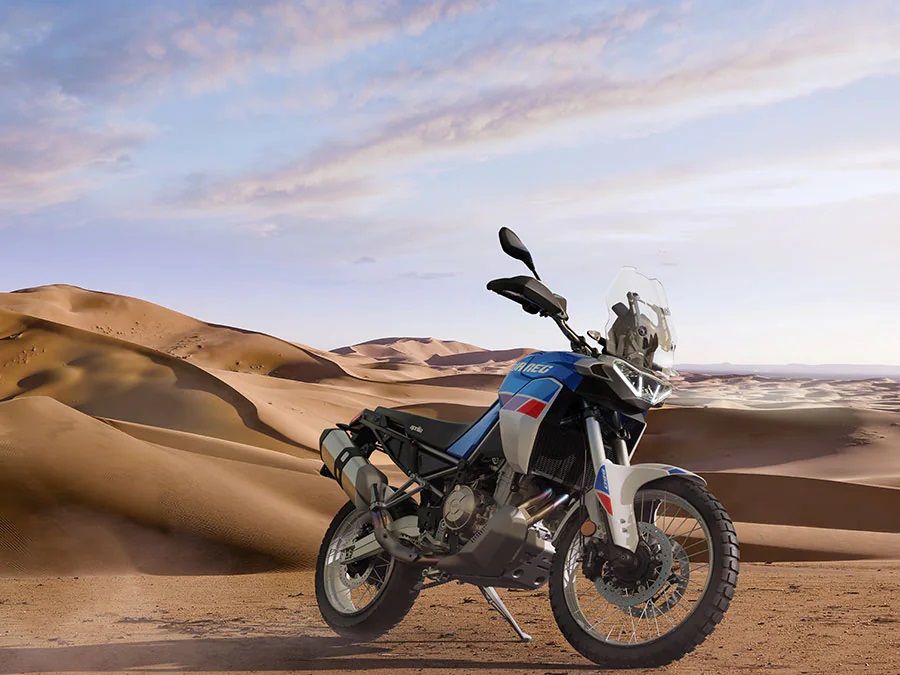 Aprilia Tuareg 660 posing in desert
The name Tuareg 660, sounds like something out of a sci-fi movie, doesn't it? But no, it's an adventure motorcycle and a pretty good one. Its name has been taken from a nomadic tribe in the Sahara desert. Unlike Aprilia's RS660 and Tuono 660, of which it shares an engine, the Tuareg is built for adventure. It has long-travel suspension with a 21-inch front wheel allowing the bike to go over obstacles and absorb pretty much everything.
Although the Tuareg has a smaller engine displacement than its middleweight competitors, it still has got enough power to handle tough off-road trails and wide-open highways. At heart, it has got a liquid-cooled 660cc parallel-twin engine that produces 80 horsepower. It is also loaded with features such as a 6-axis IMU, ride-by-wire throttle, cornering ABS, traction control, TFT dash, and multiple ride modes.
9
BMW F 850 GS Adventure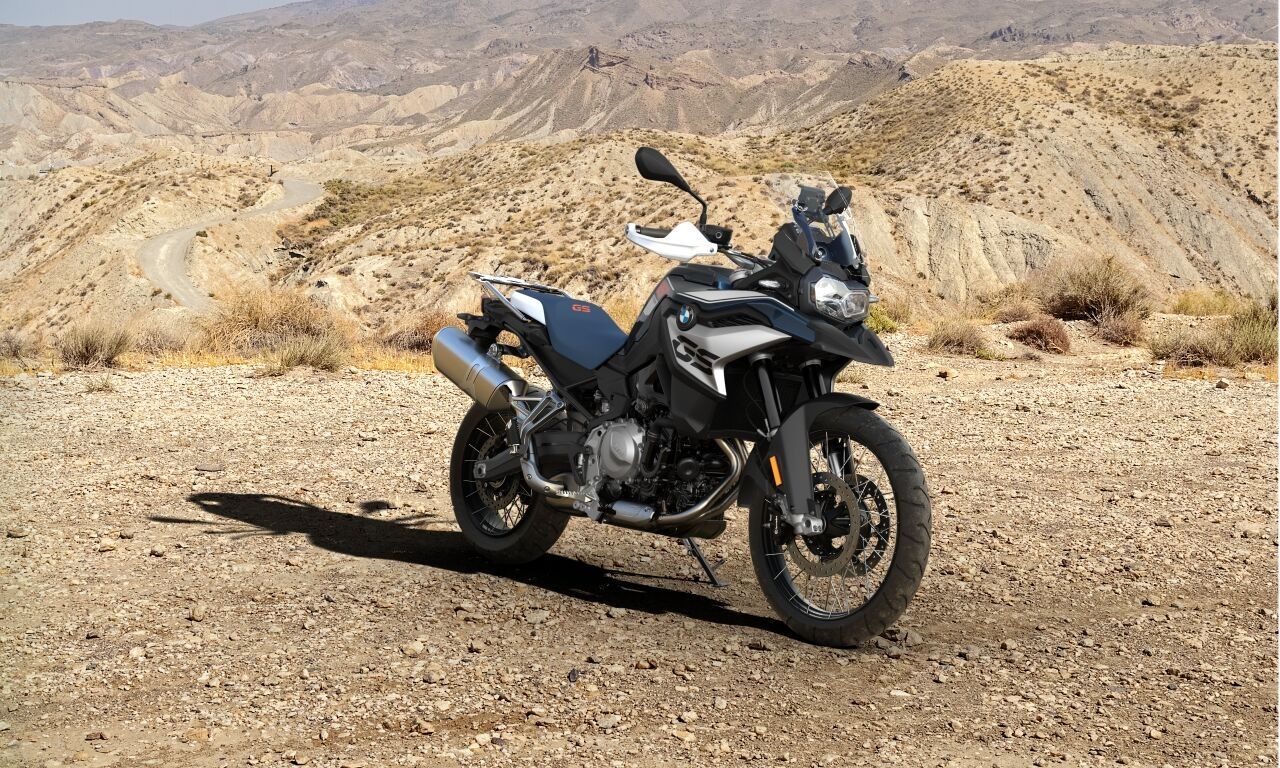 All-New BMW F 850 GS Adventure in it natural habitat

 
The F 850 GS Adventure is powered by a 853cc parallel-twin engine that delivers a solid 90 horsepower. Before you think about its big brother BMW R 1250 GS Adventure and its enormous power, the F 850 can take you places (due to its small size) where the 1250 can't. It is loaded with advanced electronics like traction control, cornering ABS, and multiple ride modes. The Adventure model has a larger windshield and a touring seat that'll keep you riding for hours on end.
8
Ducati DesertX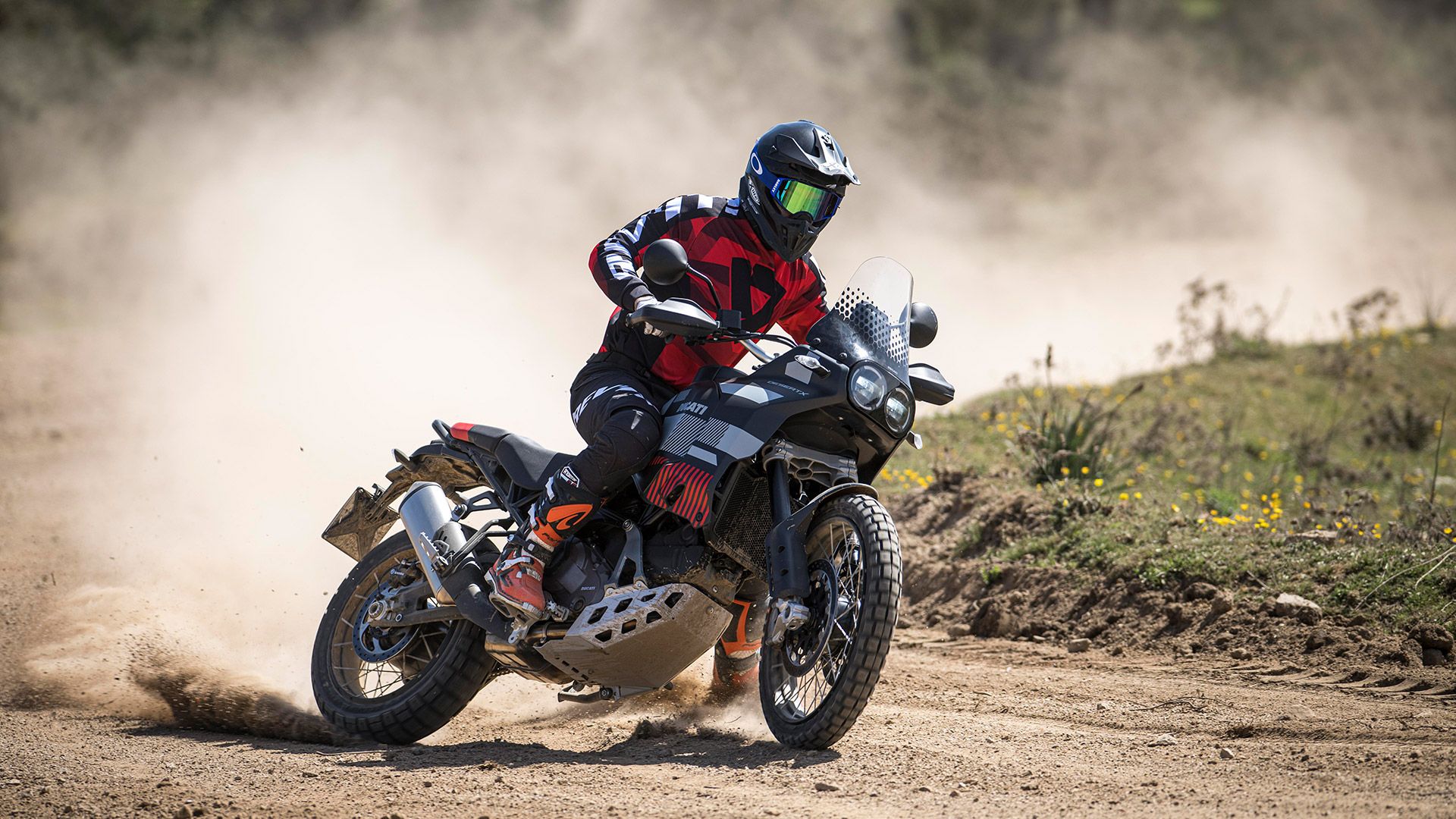 Ducati DesertX being used as an enduro
The Ducati DesertX is one of the most powerful middleweight adventure motorcycles. It is powered by a 937cc Testastretta V-twin engine capable of producing 110 horsepower. It is loaded with a plethora of rider aids including cruise control, a quickshifter, cornering ABS, and traction control. You also get a high-end fully adjustable suspension and Brembo brakes.
Ducati has always maintained their exclusivity by providing high-end parts at a very high price. It is the same case with DesertX, it is stunning look, rides smoothly, has more than enough power, and is capable of handling any off-road terrain with ease.
Related: TopSpeed's Best Adventure Motorcycle of 2022: Ducati DesertX
7
Honda Transalp XL750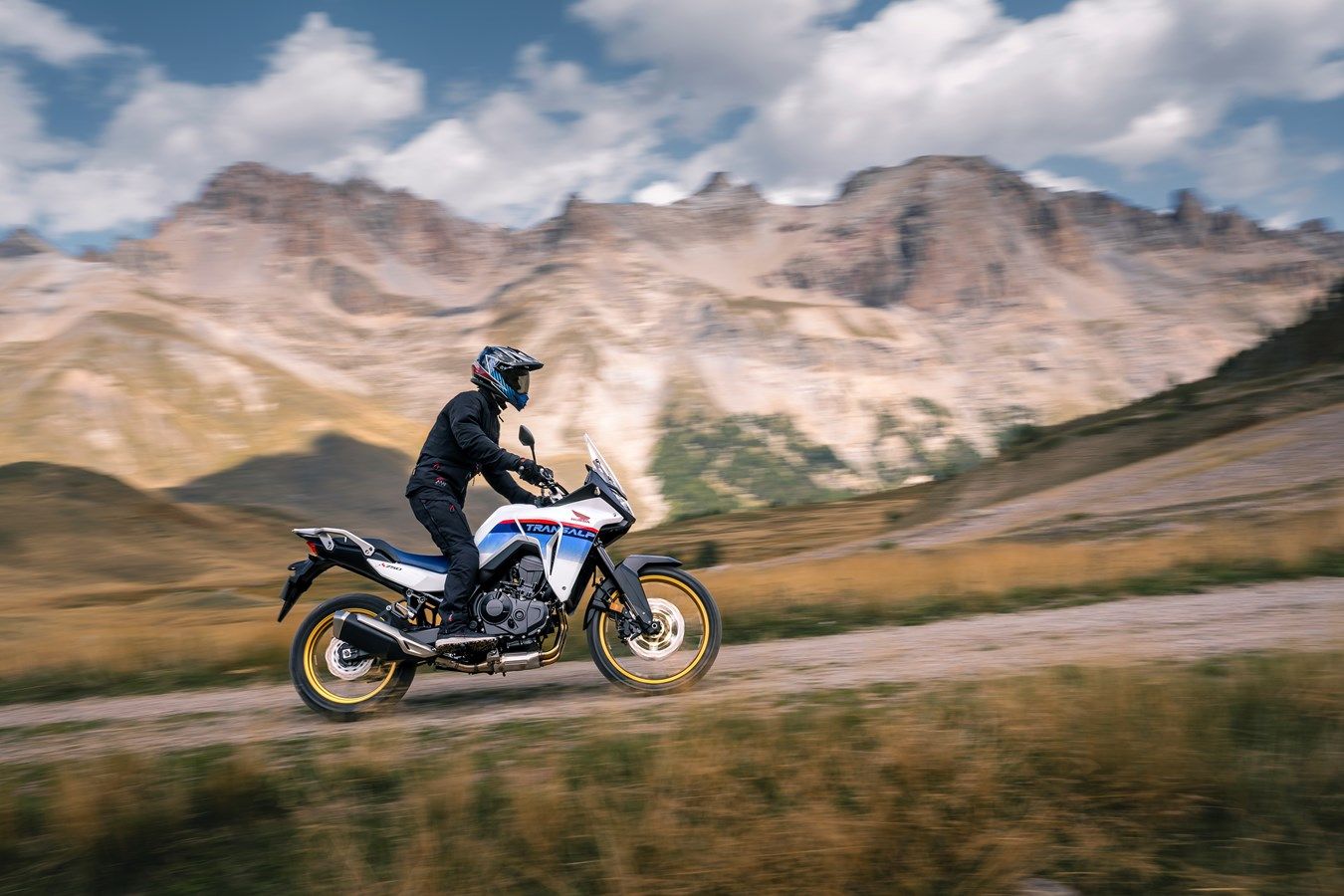 Action shot of the 2023 Honda Transalp XL750 
The Honda Transalp is a motorcycle that has been eagerly anticipated by adventure enthusiasts around the world for quite some time. Honda listened and has brought the Transalp back, and it's better than ever before. It is powered by a 755cc parallel-twin engine also found in Honda CB750 Hornet 2023, delivering 91 horsepower.
To target the lower price point, the bike is pretty basic, as compared to some of the other middleweight adventure bikes on this list, but perhaps the best thing about the Transalp is its simplicity and versatility. This motorcycle is capable of handling any type of riding, from commuting to work to off-road adventures.
6
Husqvarna Norden 901 Expedition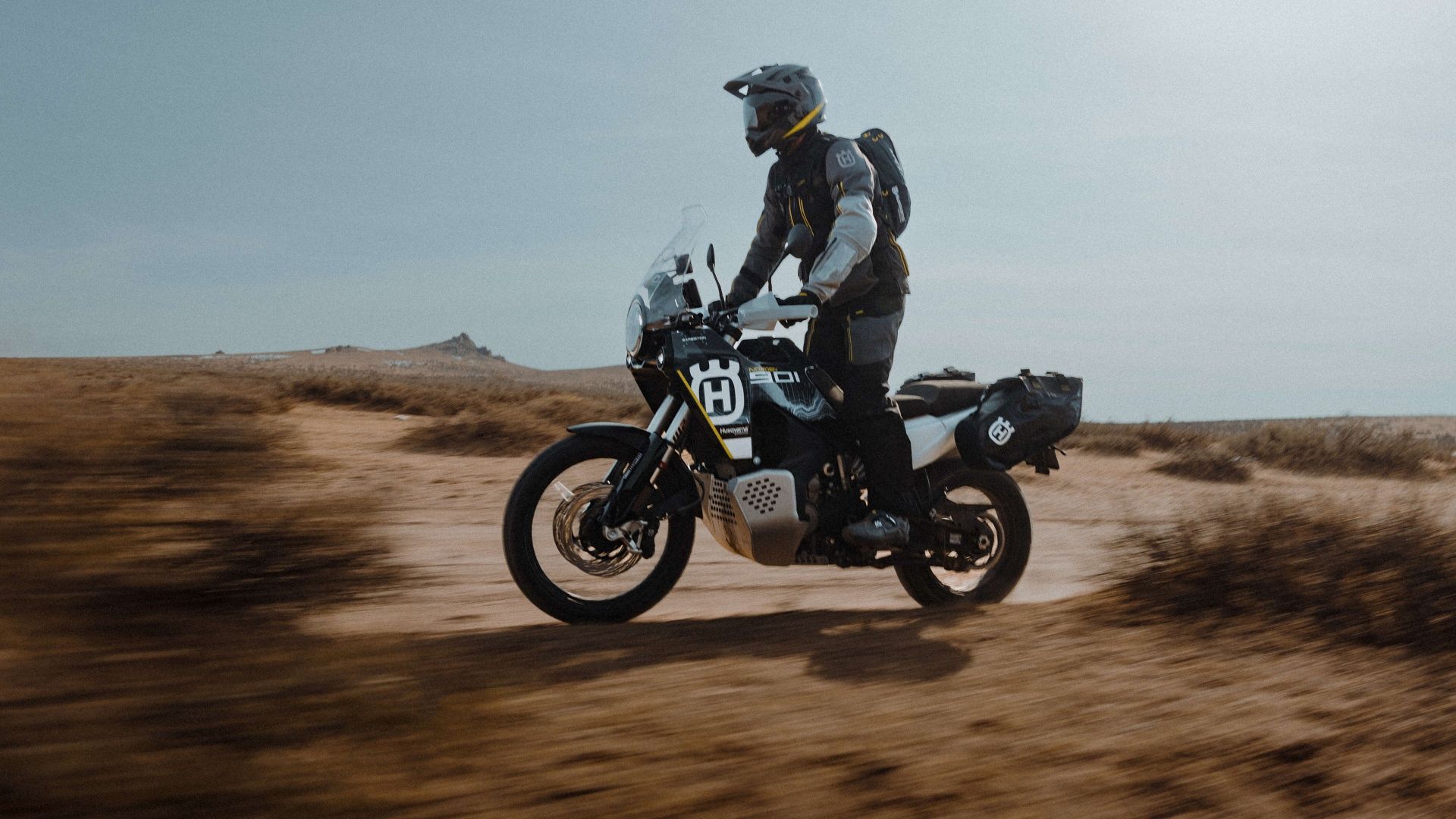 Off-road standing up on a 2023 Husqvarna Norden 901 Expedition
Husqvarna's latest addition to the adventure bike class is the Norden 901 Expedition, an upgraded version of the original Norden 901 launched in 2022. The model's upgrades are aimed at improving the rider's ability to tackle more technical terrain and increase comfort. It features a range of rider aids and an Explorer mode, allowing riders to tailor their preferences to the terrain.
Suspension is also upgraded to higher specification, getting WP XPLOR forks and PDS shock, increasing suspension travel to 240 mm (9.4 inches) front and rear. It also comes with heated grips, a heated rider seat, and removable soft luggage.
5
Kawasaki KLR 650 Adventure ABS
A rider on a Kawasaki KLR650 kicking up dirt on a dirt road in the countryside
Introducing the Kawasaki KLR 650 Adventure, now with EFI, a rugged and unkillable adventure motorcycle that's built to take you places you never thought possible. Kawasaki has been producing the KLR 650 since 1987, longer than most of us have ridden bikes. It is powered by a 652cc single-cylinder DOHC engine, which doesn't make much power, but will keep going forever.
Over the years, the KLR650 has undergone several updates and redesigns, with the latest 3rd Gen getting both ABS and fuel injection. Overall, the Kawasaki KLR650 is a capable middleweight adventure motorcycle that's perfect for riders who want a machine that is nimble and versatile.
4
KTM 890 Adventure R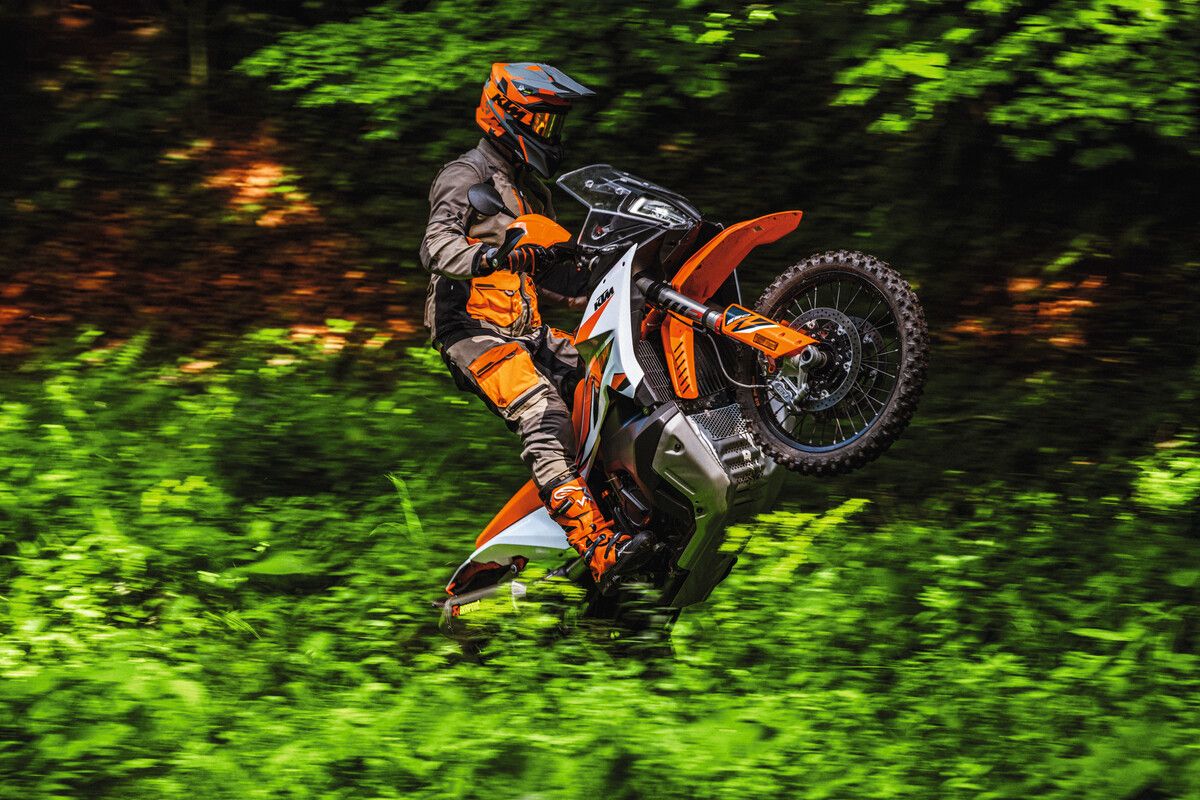 KTM 890 Adventure R wheelies through the woods
KTM doesn't make commuters, they make fun motorcycles. At the heart of the 890 Adventure R is a liquid-cooled 889cc parallel-twin engine that produces around 105 horsepower. The R spec model is more off-road oriented, making it one of the most powerful, and lightest bikes in this middleweight adventure bike category.
Compared to its rivals, the KTM 890 Adventure R stands out for its exceptional off-road capabilities. Its advanced suspension and lightweight design make it perfect for tackling rough terrain and exploring remote areas.
RELATED: Top 10 Adventure Bikes Under 800cc
3
Suzuki V-Strom 800 DE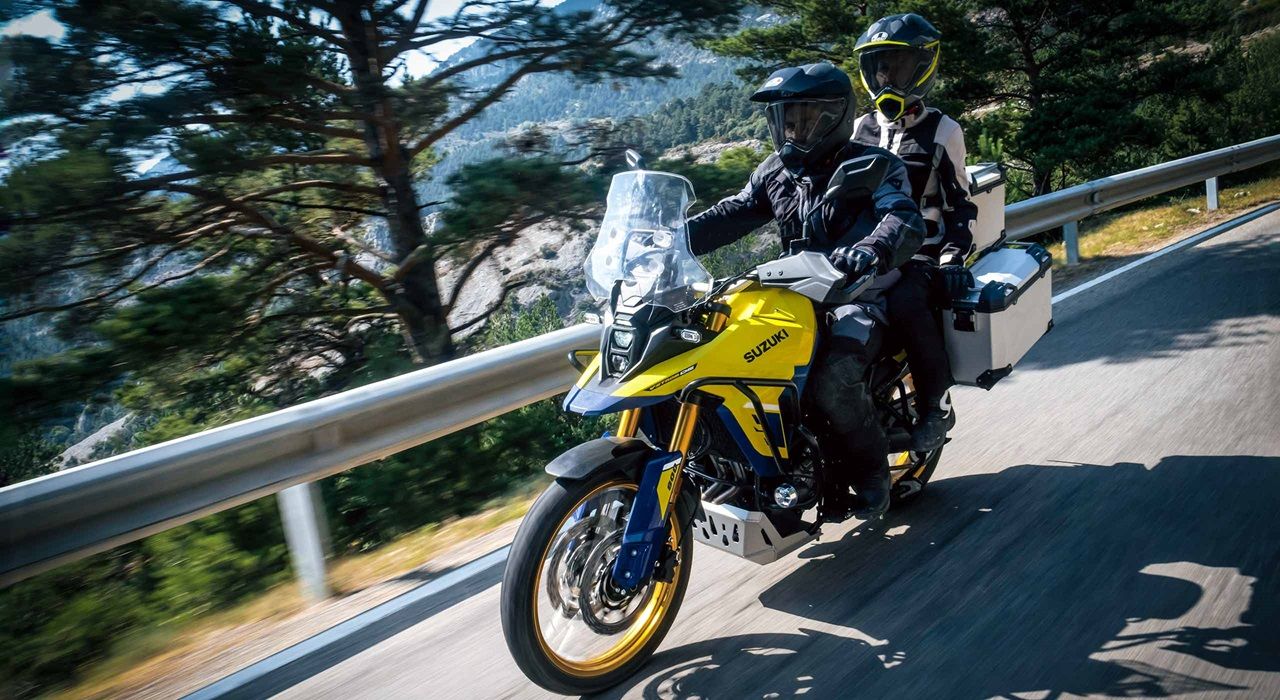 Rider and passenger on V-Strom 800 on road 
The all-new 2023 V-Strom 800 DE is claimed to be the best V-storm ever produced. There is more ground clearance, a fully adjustable suspension, a 21-inch front wheel, and a bunch of electronic rider aids. Suzuki has also ditched the V-twin format in favor of the ever popular parallel-twin.
The real competitor for V-Strom 800 DE 2023 is Honda's new XL750 Transalp, with both having similar off-road and highway capabilities. Although true off-road enthusiasts might prefer something a little more dedicated.
2
Triumph Tiger 900 Rally Pro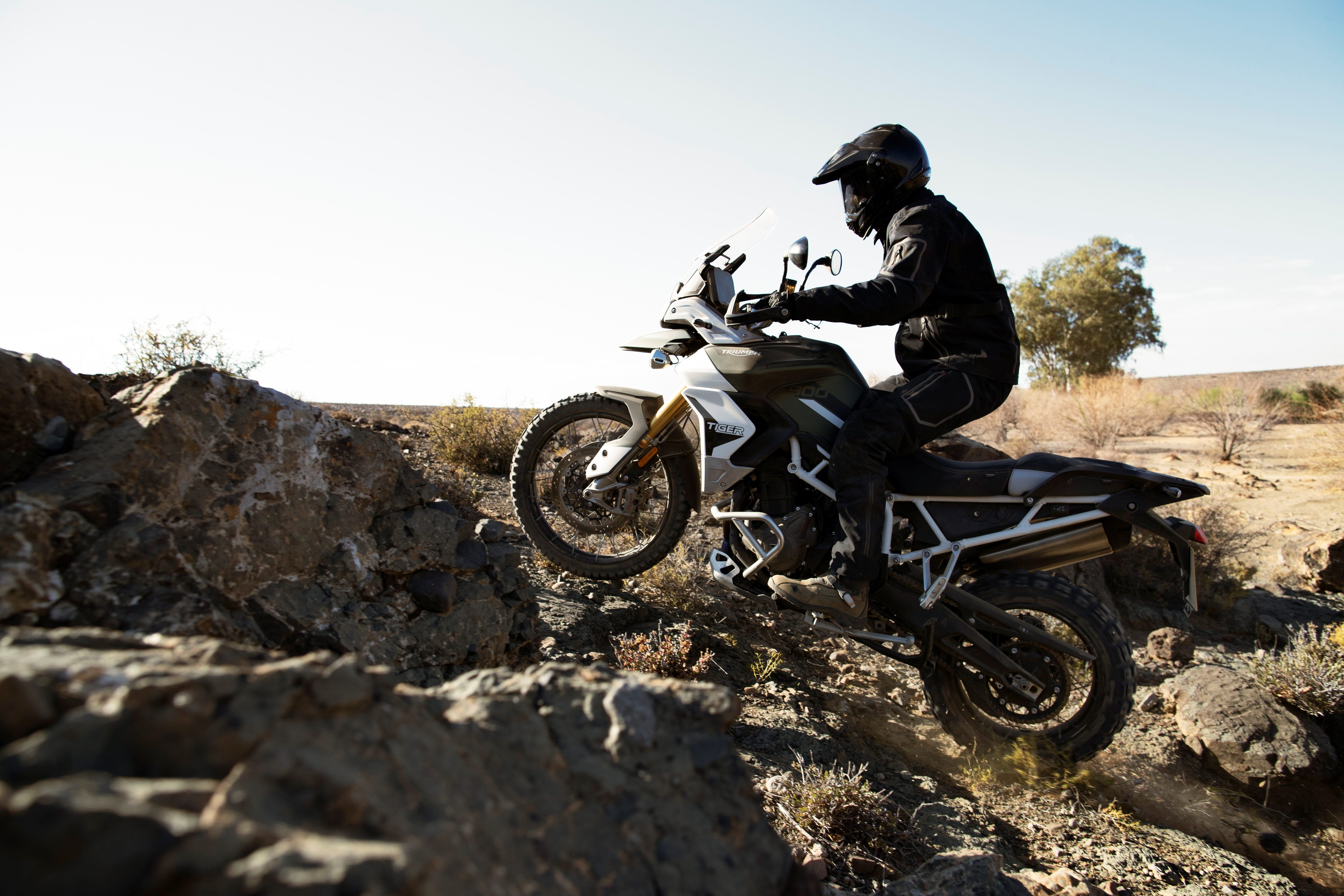 Triumph Tiger 900 Rally Pro easily taking on offroad trail
If you are an adventure rider but love sport bike engines, then Triumph Tiger 900 Rally Pro is the bike just made for you. Unlike any other in this list, this bike has a three-cylinder engine, producing 93 horsepower and 64 lb-ft of torque.
The Triumph Tiger 900 isn't just about the engine – it's also packed with advanced features that make it one of the top contenders in the middleweight adventure bike category. The Rally and Pro variants, in particular, come with features like Showa suspension, Brembo brakes, and a suite of rider aids including cornering ABS, traction control, and six ride modes.
1
Yamaha Ténéré 700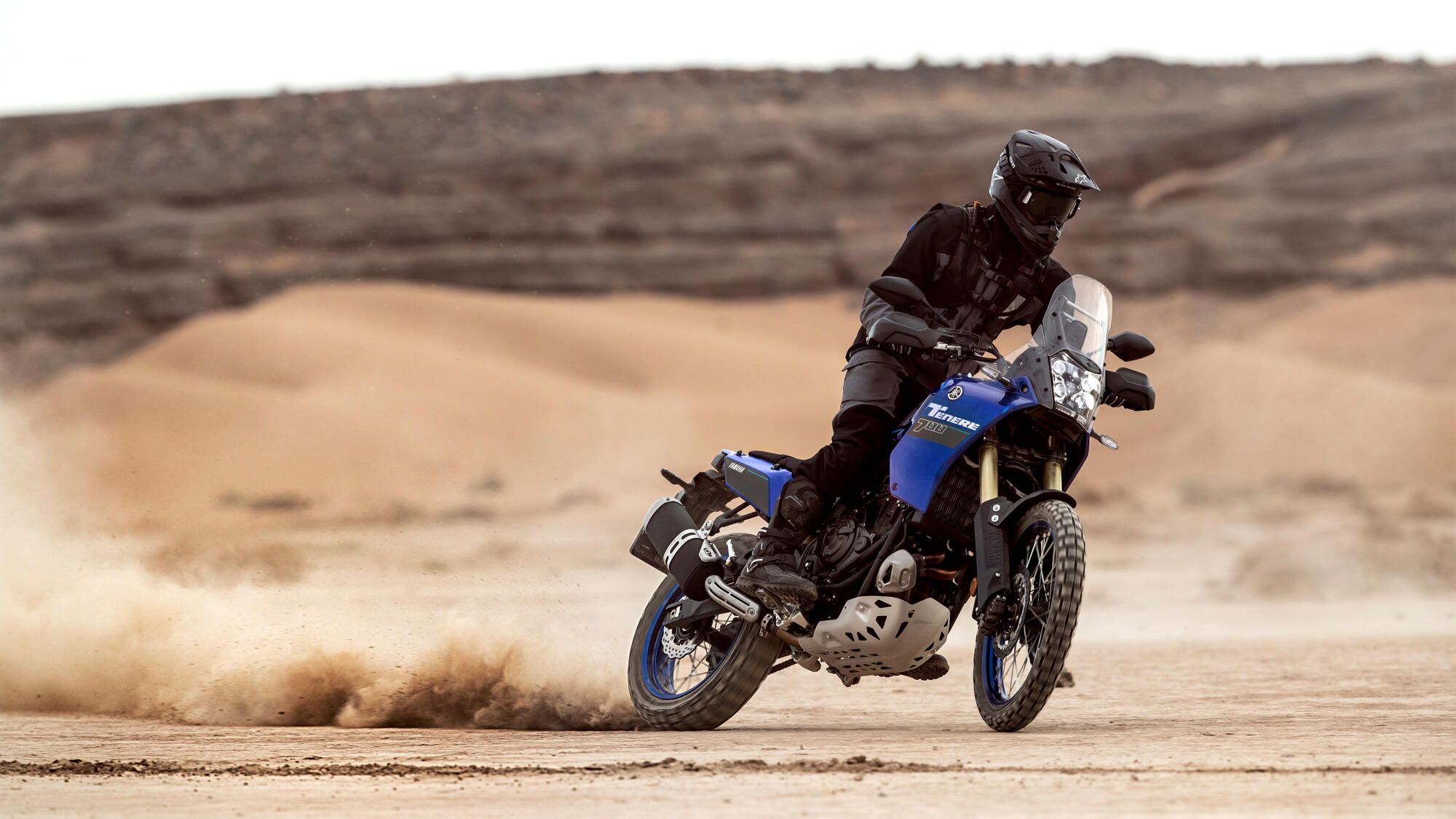 The Tenere 700 is just as capable as before
The Yamaha Ténéré 700 broke new ground a couple of years ago, and still is one of the best middleweight adventure bikes. It is an excellent adventure bike designed for riders who want to do long-distance travel across varying terrain. Interestingly, the T7 isn't the fastest or most feature rich bike in this category, but it sure is reliable, fun, and easy to ride. It is very much a back-to-basics alternative which remains affordable.