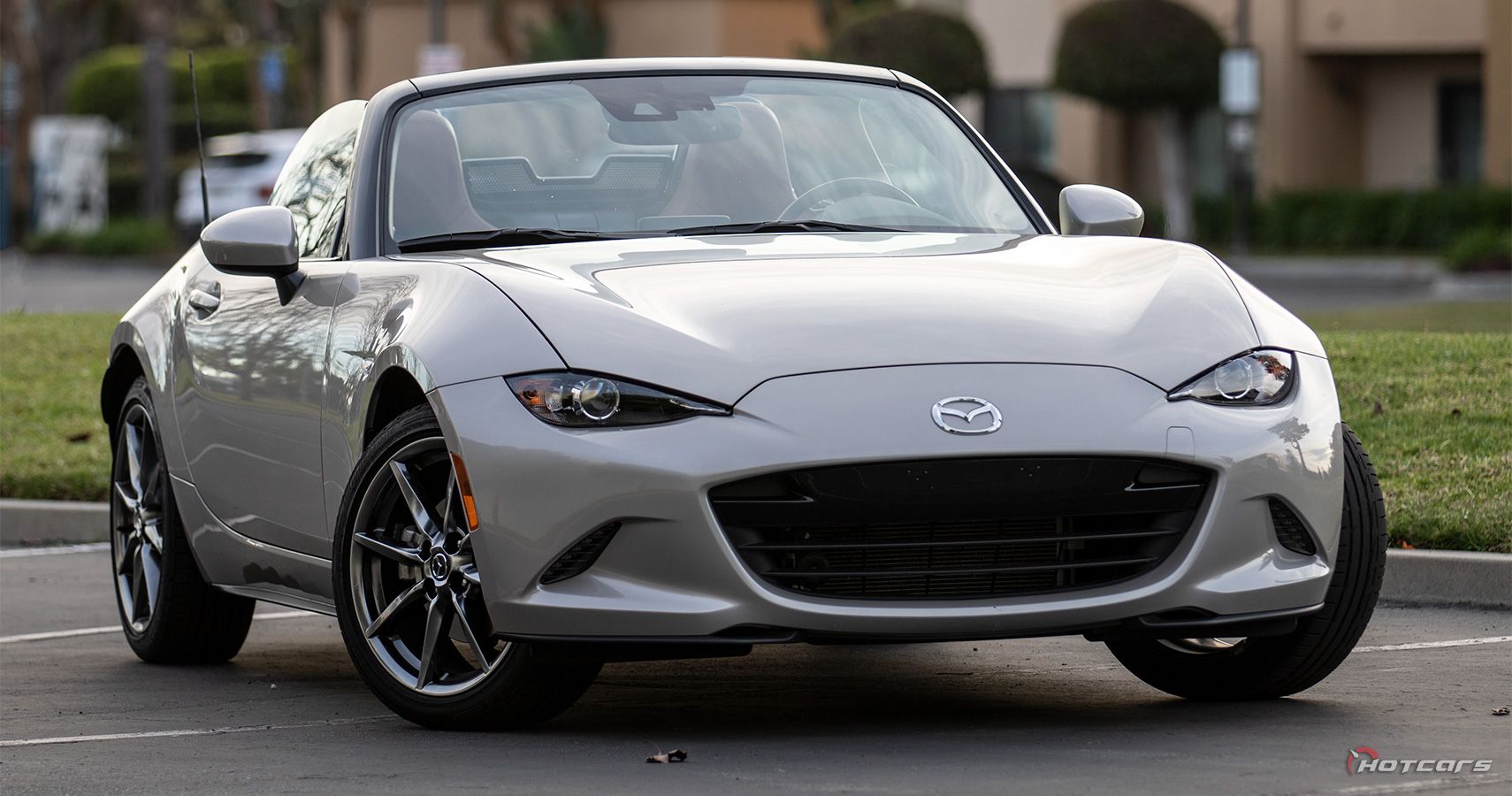 10 Best Sports Cars Beginners Should Buy Over A Ford Mustang
Sports cars are a dream for many driving enthusiasts, but the options can be overwhelming for beginners. While the Ford Mustang is a popular choice, there are several other sports cars that beginners should consider.
These sports cars are perfect for beginners, from the Mazda MX-5 Miata to the Chevrolet Corvette. They all offer a unique driving experience and features that make them an excellent choice for those new to the sports car scene. Whether you're looking for speed, style, or affordability, these cars are sure to impress.
10
Mazda MX-5 Miata – Affordable, Open-Top Fun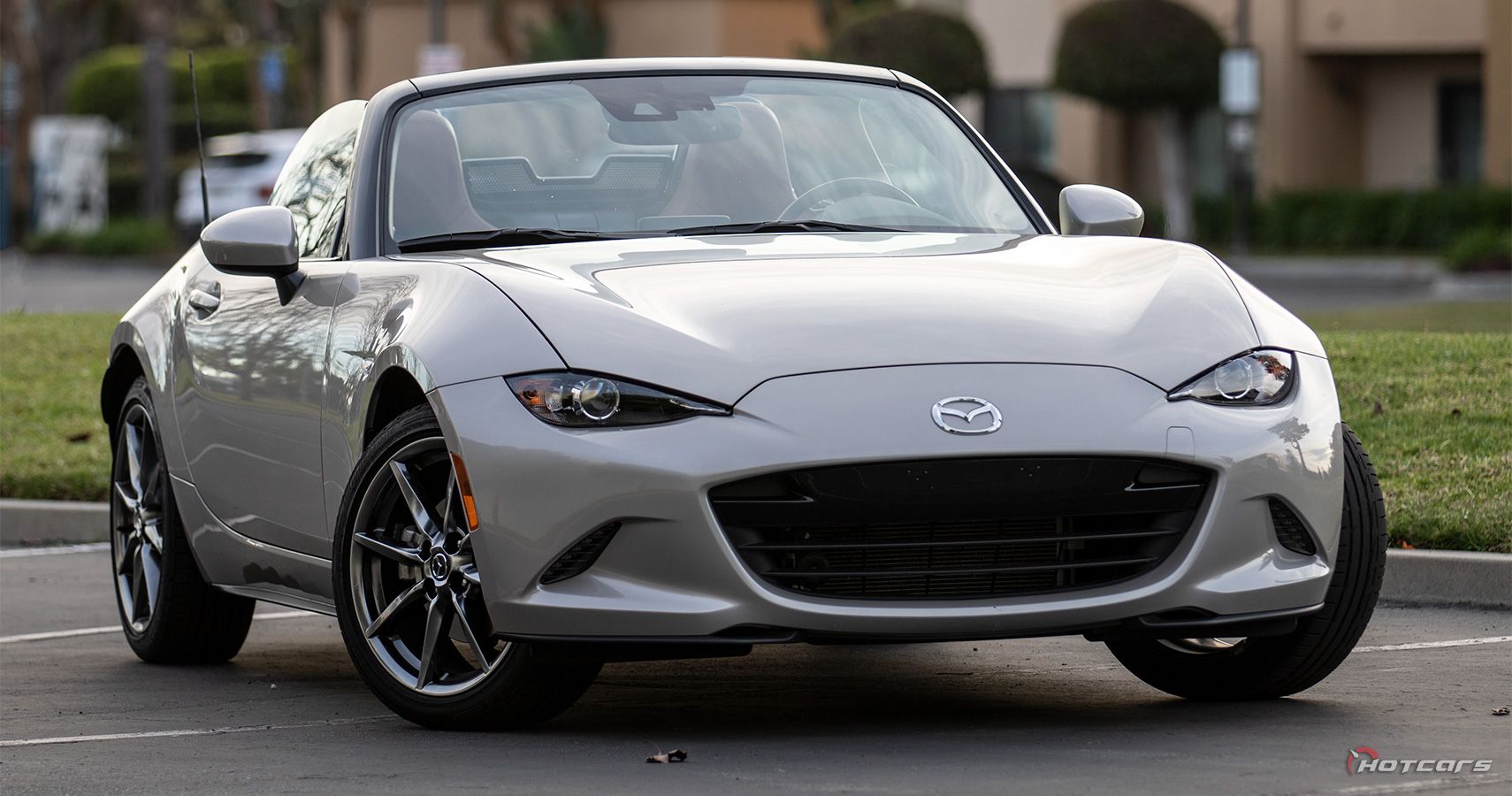 The MX-5 Miata is one of the few cars that offer an instant jolt of joy. The new MX-5 Miata promises to provide better cornering abilities than the predecessor. It achieves this while retaining its fun-to-drive nature through the new Kinematic Posture Control system.
The system helps reduce body roll, helping the MX-5 Miata corner better. For a better experience, Mazda offers an improved Club RF version. The upgraded Miata has performance-enhancing upgrades like Brembo brakes, a limited-slip differential, and Bilstein dampers.
9
Toyota GR86 – Small, Quick, And Agile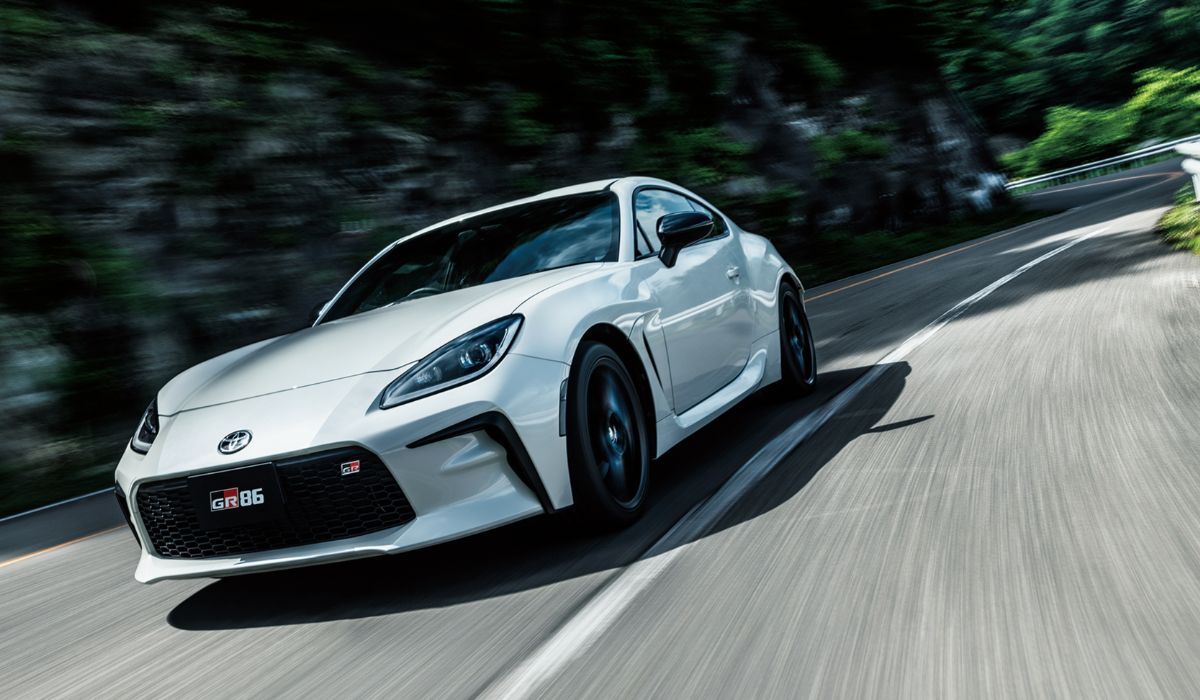 The GR86 is a small, quick, agile sports car with a reasonable price tag. Thanks to a full redesign, the GR86 has a nicer interior, sharper handling, and more power. The GR86 is a proper driver's car thanks to its precise steering and agile handling.
Toyota offers the GR86 with either a manual or automatic transmission. While the manual is the way to go for enthusiasts, the automatic is also an excellent option for most beginners. Under its hood is a reasonably powerful 2.4-liter 4-cylinder engine with decent fuel economy.
Related: Why The Toyota GR86 Is The Perfect Drift Car From The Factory
8
BMW Z4 – No Compromise Driving Experience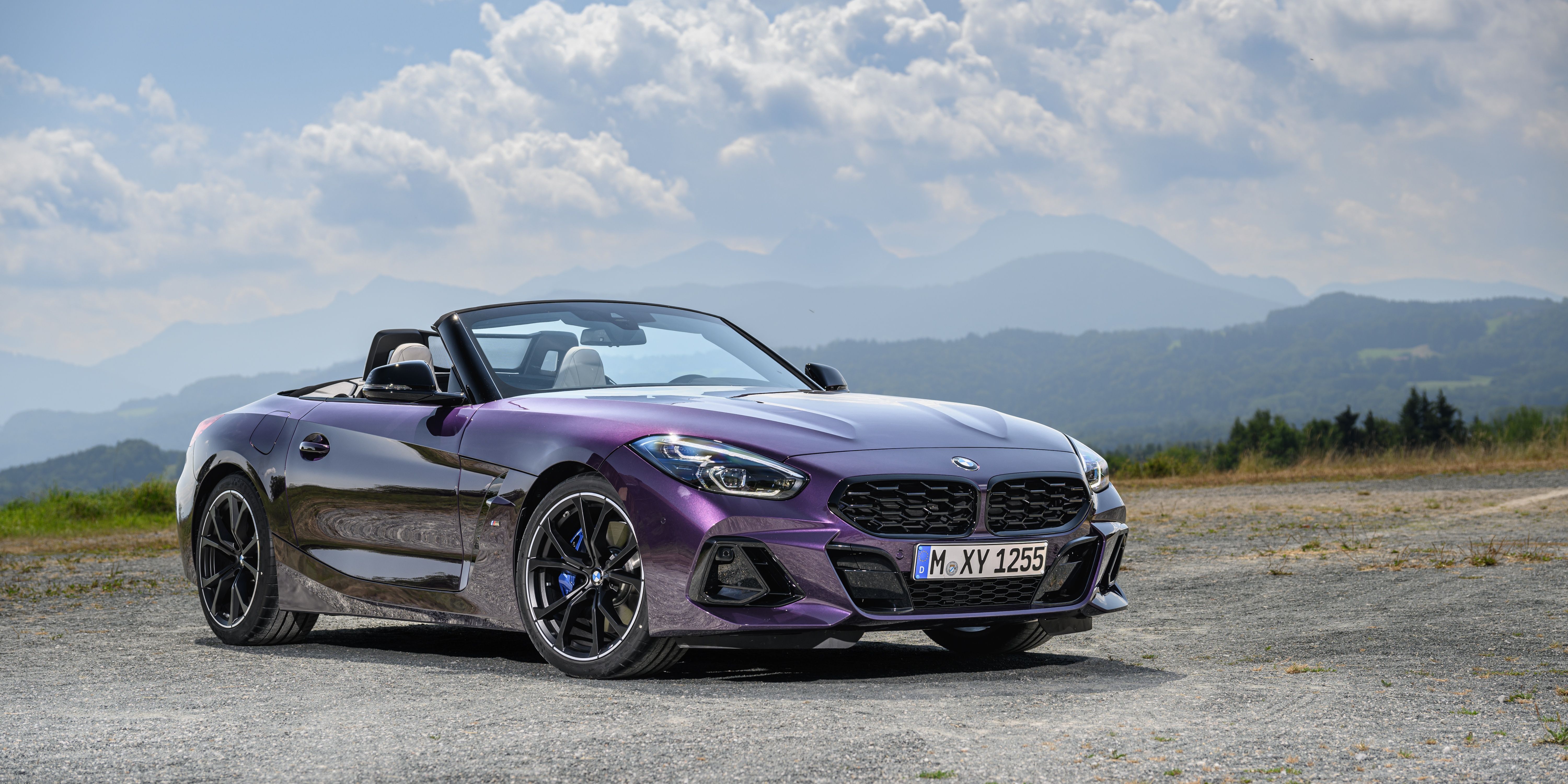 While convertibles like the Z4 aren't as popular as they once were, BMW hasn't given up on offering cars with roofs that fold. The brand still offers multiple drop tops, including the zesty little Z4. It's a thrilling two-seat sports car and the brand's smallest and most affordable convertible.
Like most of its BMW siblings, the Z4 offers sharp handling and quick acceleration. It also provides a comfortable and refined ride, making it ideal for beginners. Despite lacking a manual transmission, the Z4 gets a quick-shifting 8-speed automatic transmission with steering-wheel-mounted paddle shifters.
7
Audi TT – Compact German Performance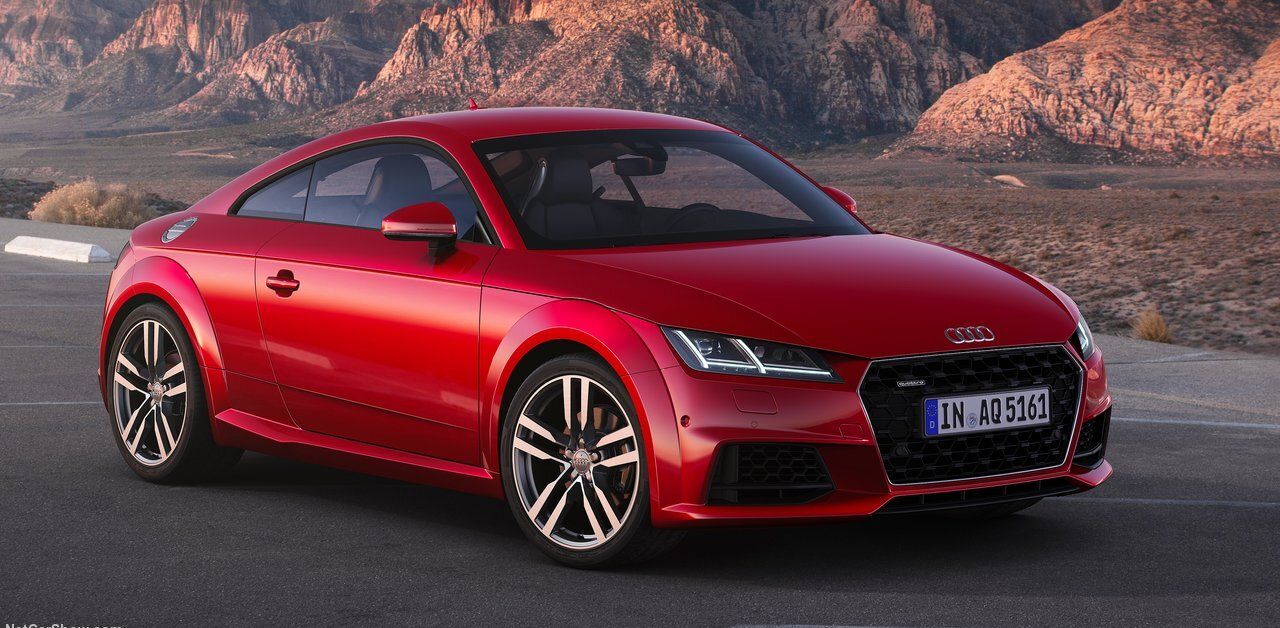 The TT is one of Audi's most iconic models. It's available as a two-seat roadster or a sleek four-seat coupe. The Audi TT is a small all-wheel-drive sports car that's both fun to look at and drive. It has an elegant roofline and tout proportions that give it an aggressive and charming posture.
Both models of the Audi TT get standard all-wheel drive, helping give the TT poise and confidence on all types of roads. The TT has brisk acceleration thanks to a turbocharged 2.0-liter 4-cylinder engine with 228 hp and 258 lb-ft of torque. Audi also offers more performance with the TTS and TT RS versions.
Related: 10 Reasons Why Driving Enthusiasts Should Consider Buying The Audi TT RS
6
Porsche 718 – Enticing Driving Engagement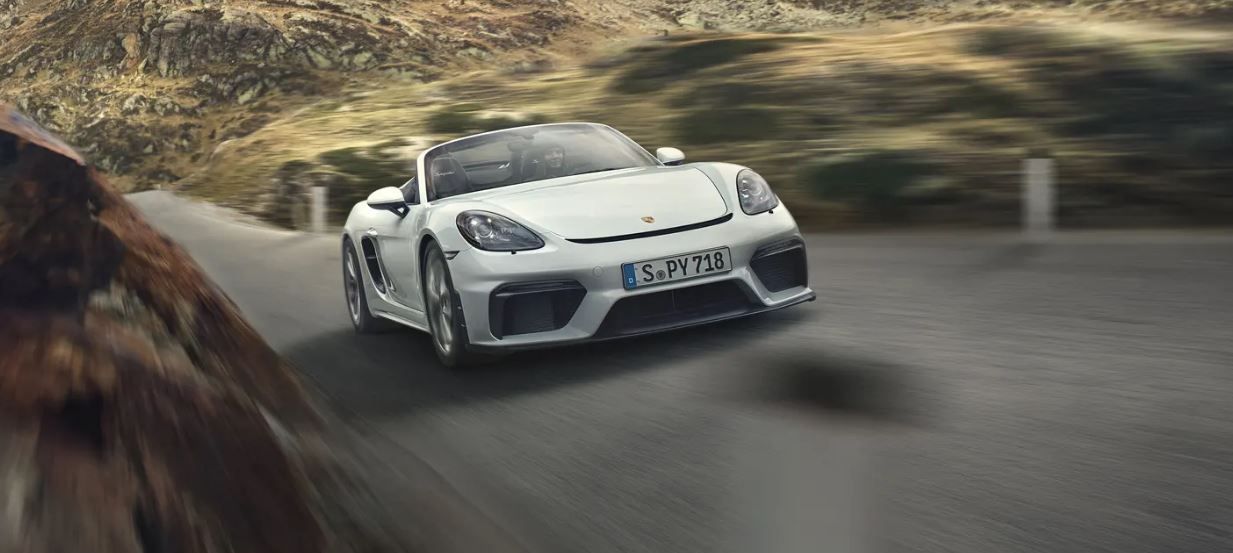 The 718 is a great sibling to the iconic 911. It's among the sports cars that captivate enthusiasts thanks to its impressive engines and crisp handling. This impeccably engineered sports car is easy to love and drive daily. Porsche offers two flavors of the 718, the Boxster and the Cayman.
The Boxster offers a fun open-top experience, while the Cayman retains the coupe silhouette. Both models offer a choice of turbocharged engines, which are fun for all drivers. The base engine is a 300-hp turbocharged 2.0-liter 4-cylinder with ample power for most beginners. Porsche also offers a 350 hp 2.5-liter version and a 394 hp naturally aspirated 4.0-liter in the GTS trim.
5
Chevrolet Camaro – Impressive Powertrain Options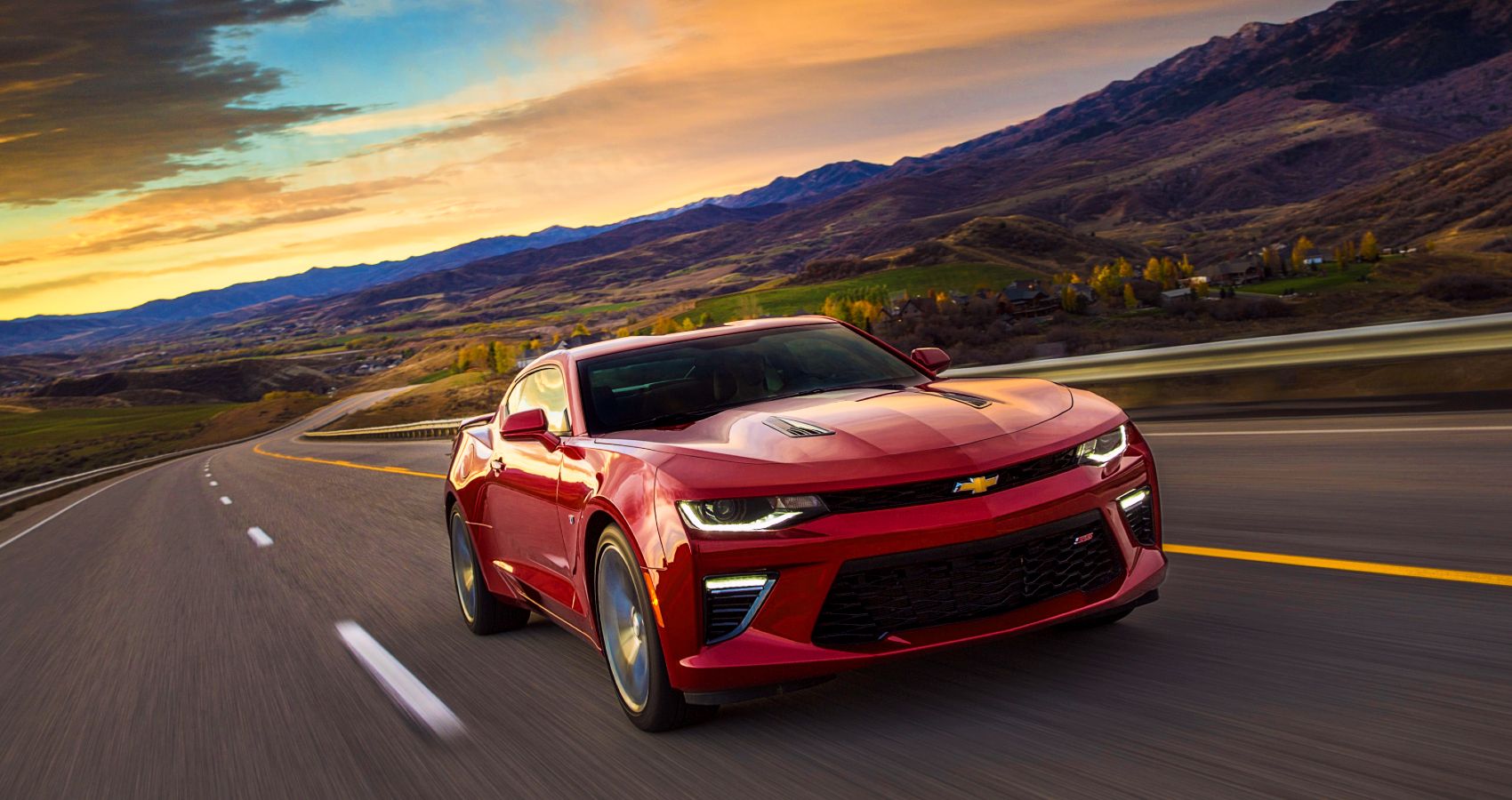 Chevrolet offers the Camaro in two body styles, a two-door convertible or coupe. Both models pack some serious personality, thanks to the available powertrains and modern chassis technology. The Camaro has two main competitors, the Ford Mustang and Dodge Challenger.
The 2023 Chevrolet Camaro has three power tiers, a 275 hp turbocharged 2.0-liter 4-cylinder engine, a 335 hp 3.6-liter V6, and a 455 hp 6.2-liter V8. The three engines get a 6-speed manual transmission as standard, but Chevrolet offers an 8-speed automatic for the base model and a 10-speed automatic for the V6 and V8 models.
Related: Why The Sixth-Gen Chevrolet Camaro Is Dead But Not Ready To Retire
4
Dodge Challenger – Impressive Straight-Line Performance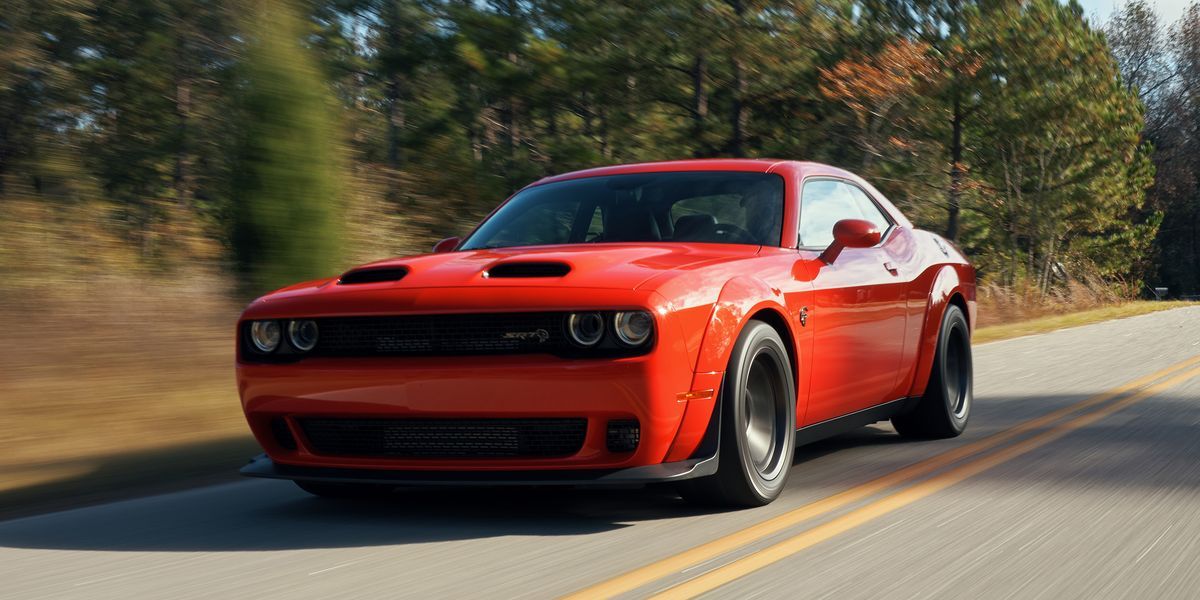 Despite coming to an end after 2023, the Challenger offers old-school muscle car vibes and impressive straight-line speed. Dodge offers multiple engine options with the Challenger, including the base 305 hp 3.6-liter V6. The base engine has slid performance, making the Challenger enjoyable to drive.
Dodge offers two V8 engine options for more performance, a 375 hp 5.7-liter V8 and a 485 hp 6.4-liter V8. Both V8 engines have impressive performance, good enough for most beginners. Seasoned enthusiasts also have an optional 717 hp supercharged Hemi V8 engine that can deliver up to 807 hp in the Jailbreak edition.
3
Alpine A110 – Lightweight Sports Car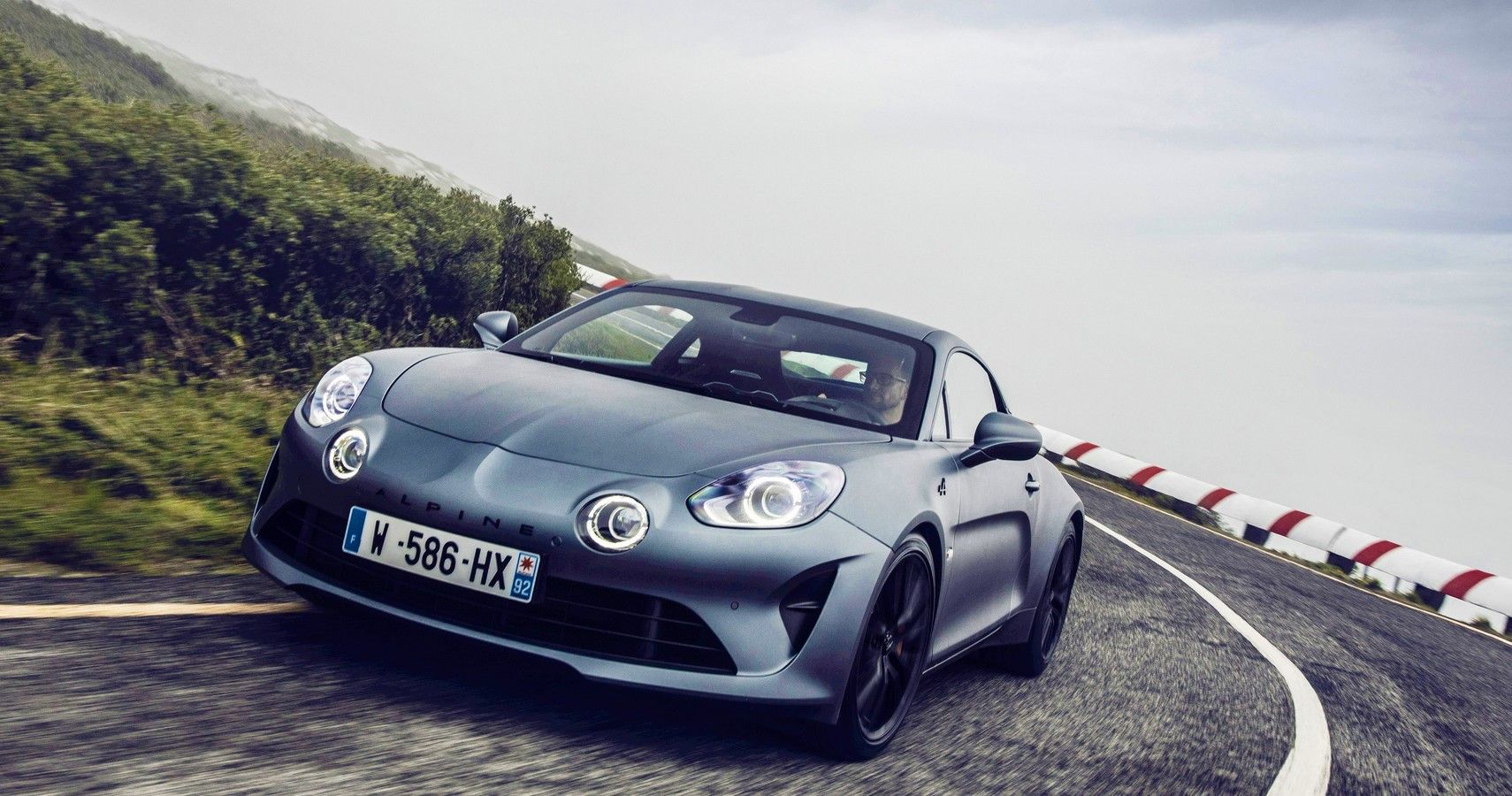 Alpine first introduced the A110 in 1963 and manufactured it until 1977. The modern A110 returned in 2017, giving enthusiasts a lightweight sports car with modern technology and upgraded safety features. The Alpine A110 is an inexpensive sports car with impressive performance.
Alpine currently offers three trims of the A110, the base A110, A110 GT, and A110 S. All versions use a turbocharged 1.8-liter 4-cylinder engine with up to 300 hp in the latter two versions. Alpine uses a 7-speed automatic transmission, making the A110 a fun sports car to drive.
Related: A Detailed Look Back At The Original Alpine A110
2
Jaguar F-Type – Impressive V8 Power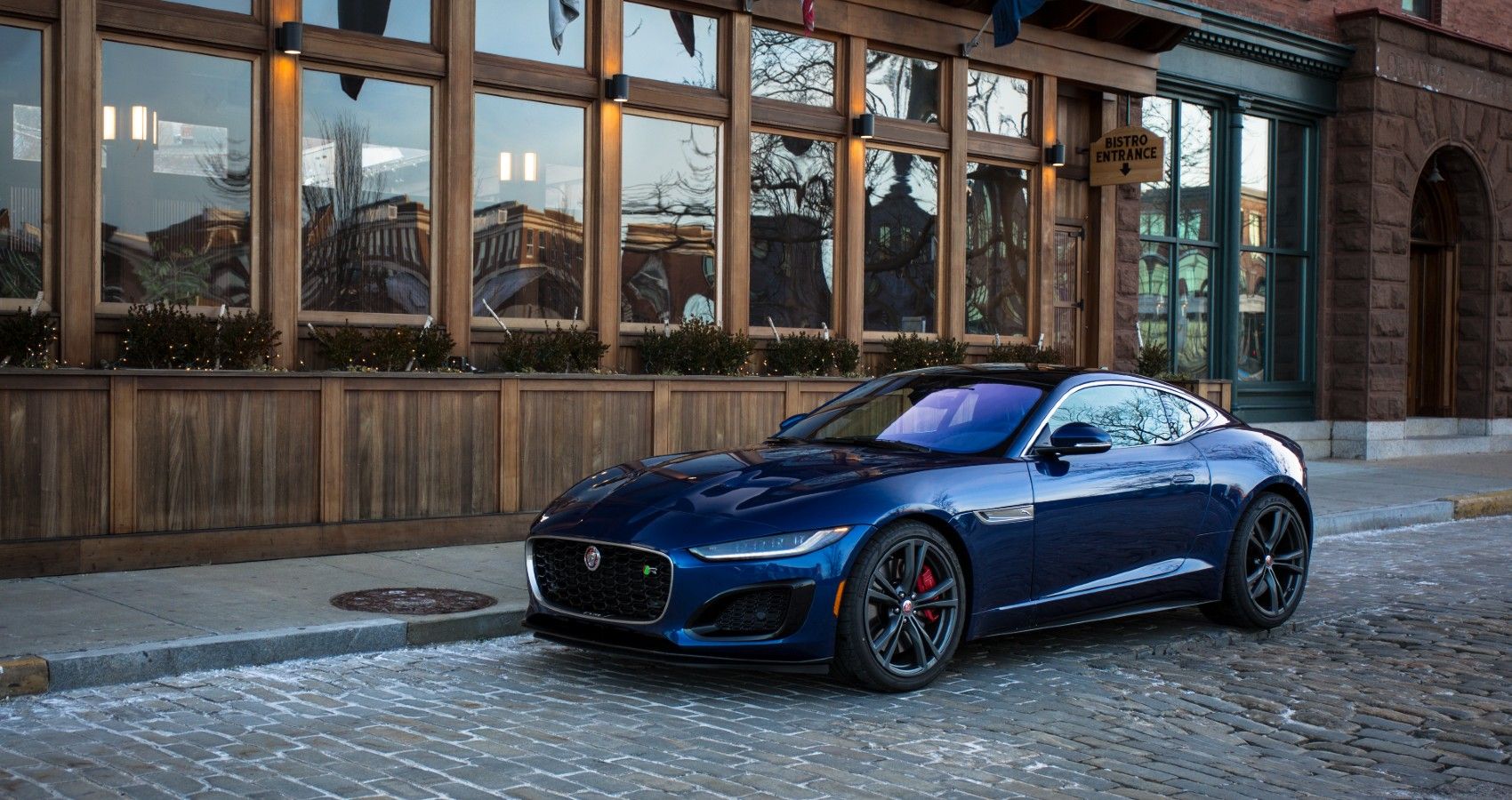 The F-Type is one of the best sports cars from Europe. It's available as a soft top convertible or a sleek coupe. The Jaguar F-Type is also one of the last front-engine, V8-powered sports cars. Despite having a bit of a retro approach, the F-Type offers all modern Jaguar amenities.
The F-Type has a luxurious and tasteful interior with contrast stitching and fine leather work. Both body styles have room for two passengers, but the power-adjustable seats are supportive and accommodating. Jaguar also includes a responsive 8-speed automatic transmission, making the F-Type enjoyable to drive in all conditions.
1
Chevrolet Corvette – Affordable Supercar Performance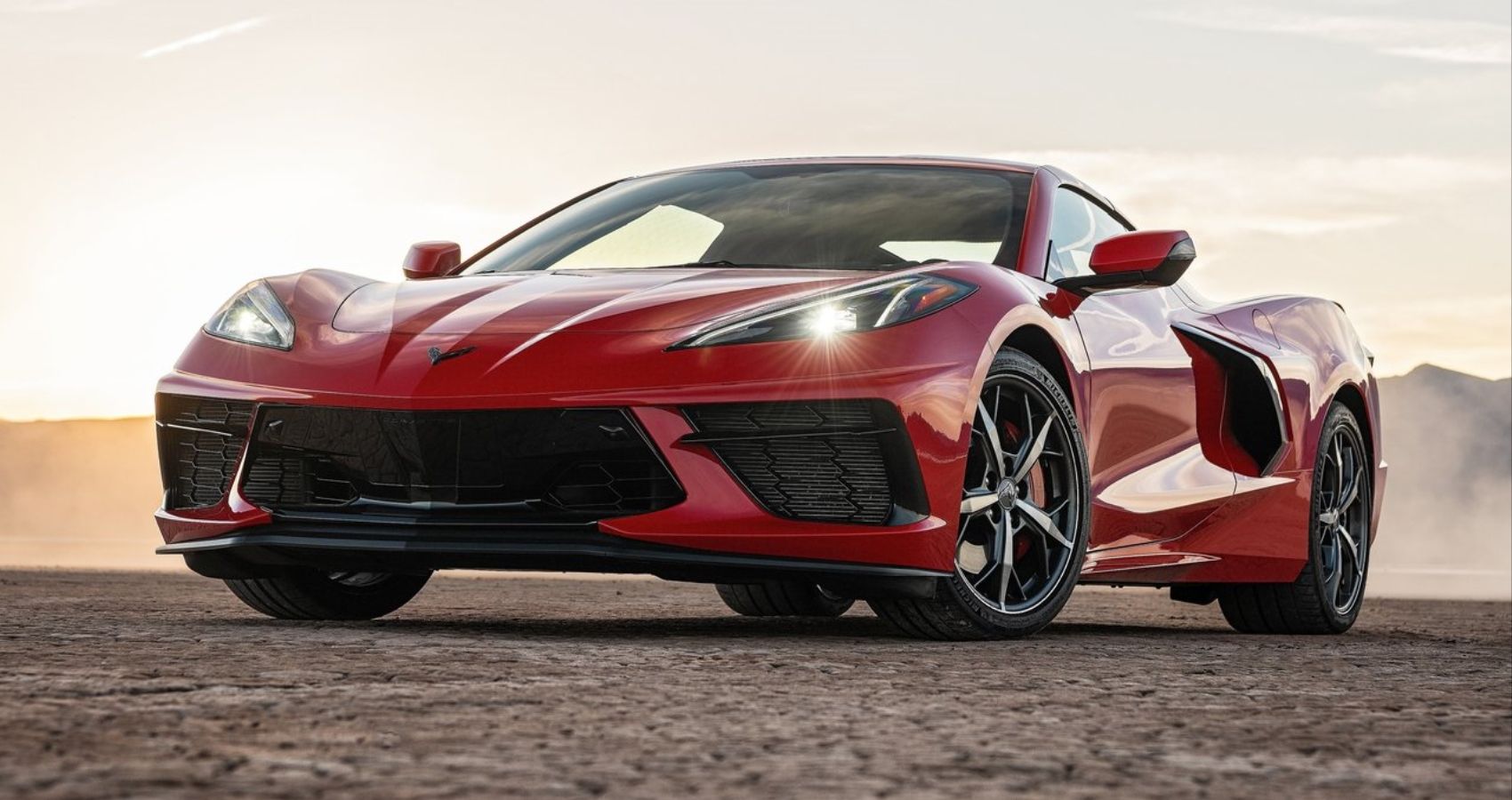 Historically, the Corvette has been a brilliant car. The modern versions boast a mid-engine layout with typical supercar power. The Chevrolet Corvette has a pleasant ride, making it an ideal daily driver. It boasts a spacious cabin with a great balance between comfort and sportiness.
The current C8 generation gets a 490 hp naturally aspirated 6.2-liter V8 engine behind the passenger compartment. It sends power to the rear wheels through an 8-speed dual-clutch transmission, allowing the driver to change the gears manually using the paddle shifters.