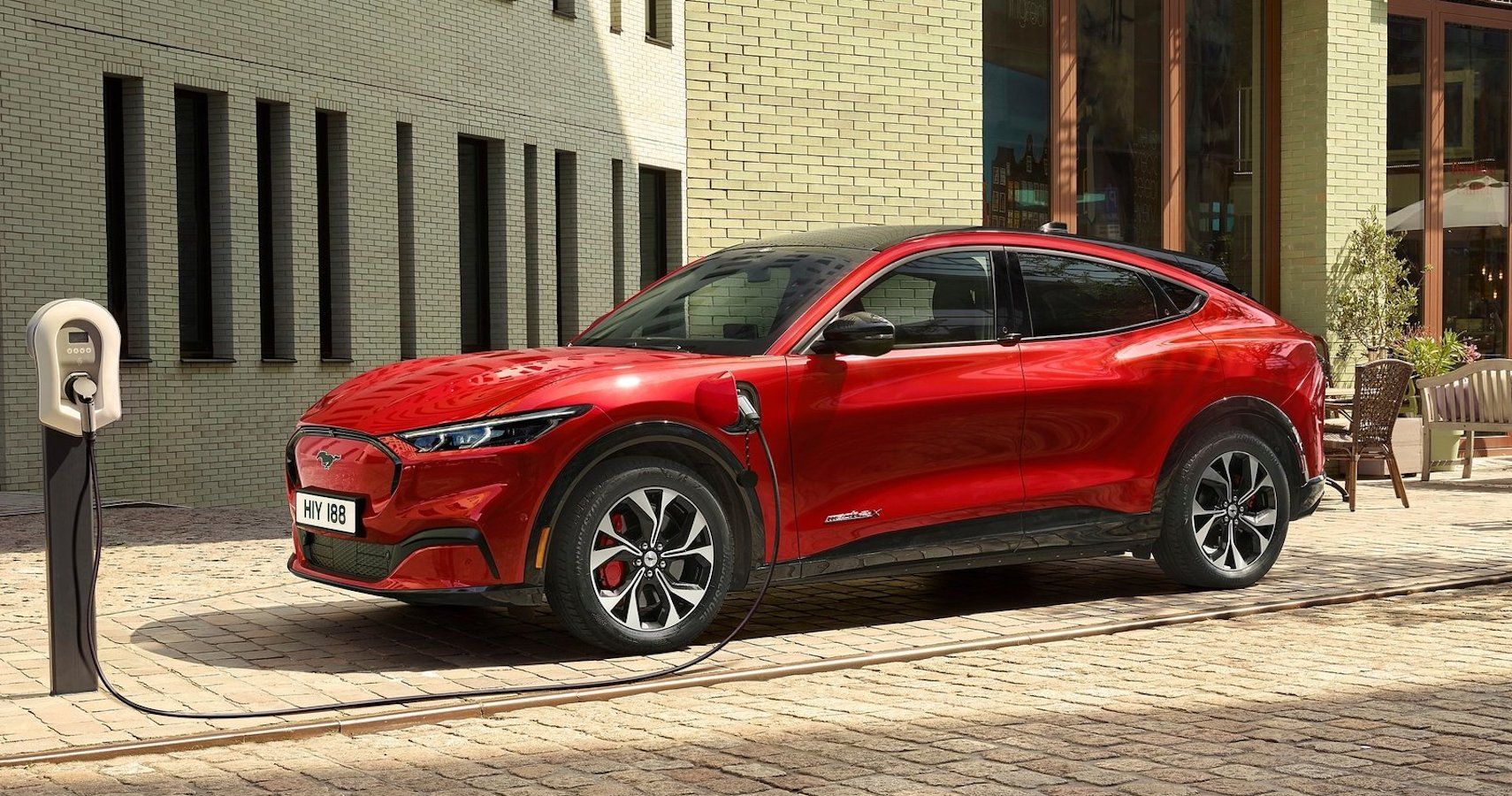 10 Luxury Electric Cars That'll Bankrupt You Through Maintenance And Repairs
Electric cars are quickly moving into the mainstream automotive market. Most automotive manufacturers have a few EV offerings ranging from SUVs to sedans. This, of course, includes luxury electric vehicles from renowned manufacturers like Tesla, Porsche, Audi, and Mercedes-Benz.
These battery-powered land yachts rival their luxurious ICE-powered counterparts. They offer high-quality materials, cutting-edge technology, and opulent driving experiences. However, not all models provide a fun ownership experience, especially in the used car market. Here are ten luxury EVs that will bankrupt you through maintenance and repairs.
10
Ford Mustang Mach E – $4,389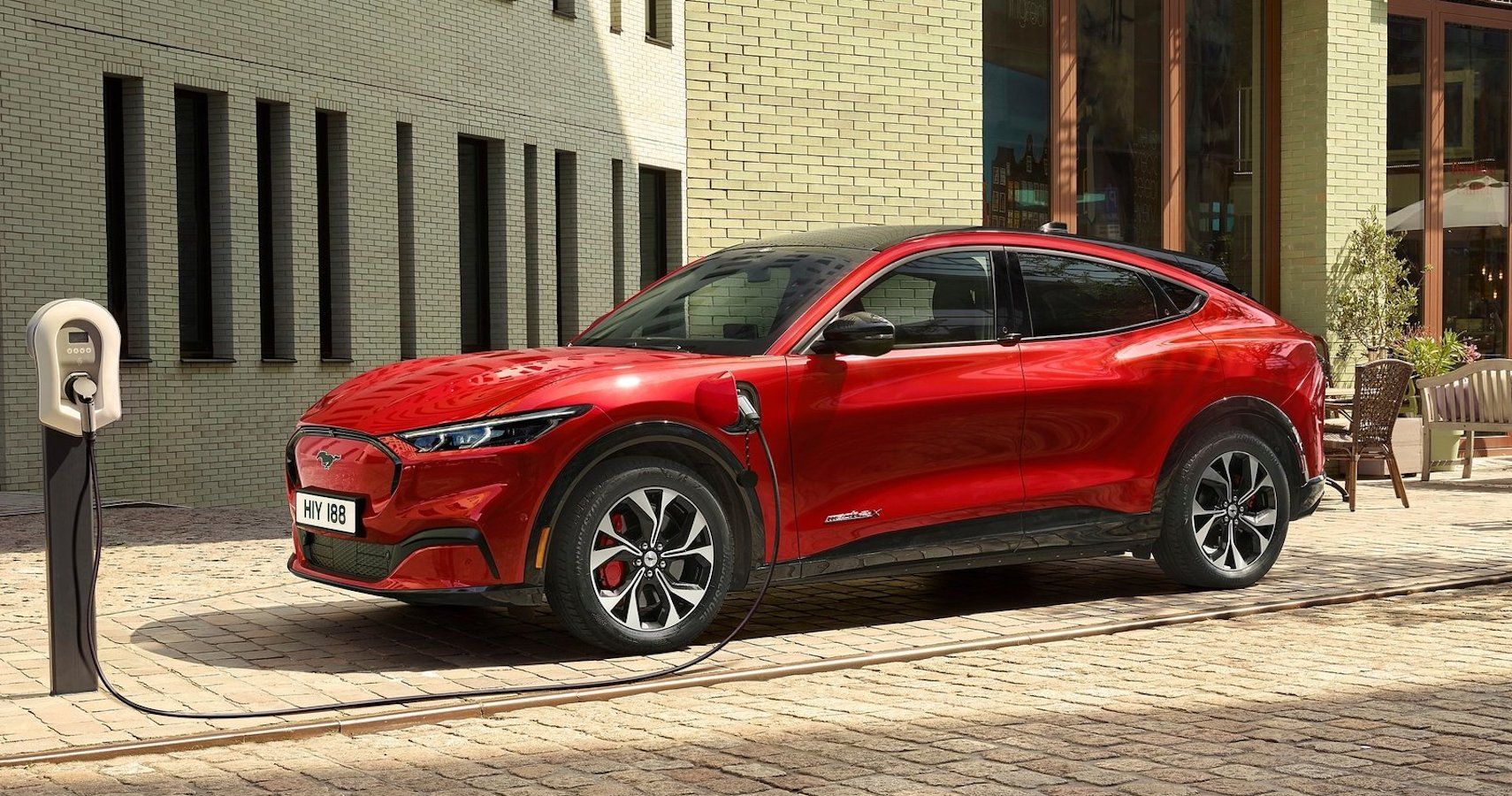 The Mustang Mach E is a practical and comfortable compact SUV with good efficiency. Unlike most Ford models, the Mustang Mach E boasts a massive infotainment screen, digital gauge cluster, and plenty of cargo and cabin space.
The Mach E also offers a comfortable and quiet cabin for long commutes. Even though it's not a legitimate Mustang, the Mach E is a well-executed electric vehicle. Despite being an impressive Ford EV, the Mach E is one of the few luxury electric vehicles with a high repair and maintenance cost.
9
Polestar 2 – $4,471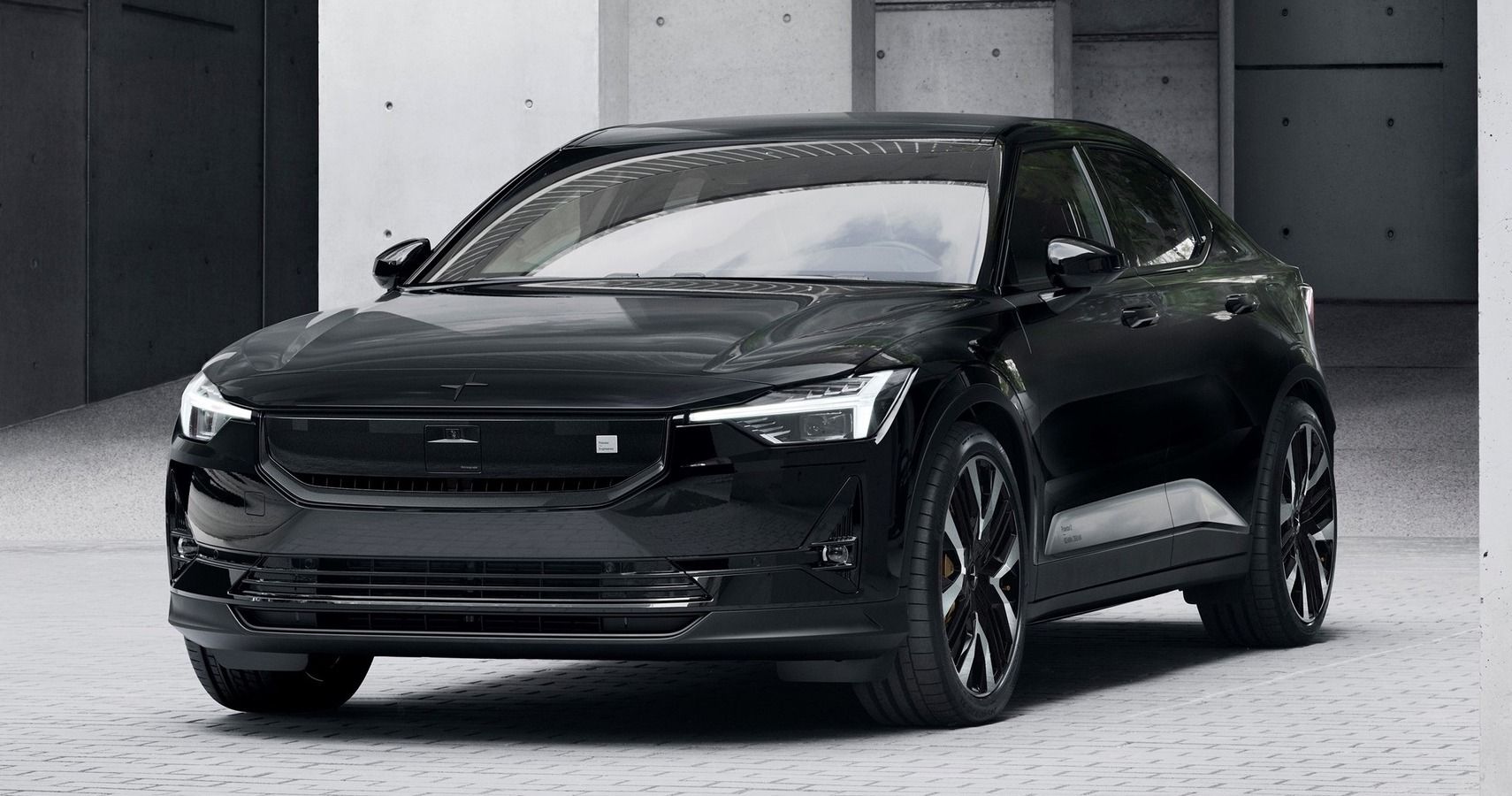 Polestar has been around since the 90s as a racing team that worked on Volvos. It became an official Volvo tuning partner in 2009. Volvo later bought Polestar in 2015 and later morphed into an electric car company.
The Polestar 2 is the brand's second vehicle after the hybridized Polestar 1. However, the 2 is a fully electric vehicle with an innovative infotainment system, cutting-edge driver assistance, and fun performance. Despite having a lower range figure and a higher price, the Polestar 2 also has steep maintenance and repair costs.
Related: Here's Why The 2024 Polestar 2 Just Gained More Street Cred
8
Audi Q4 e-Tron – $4,744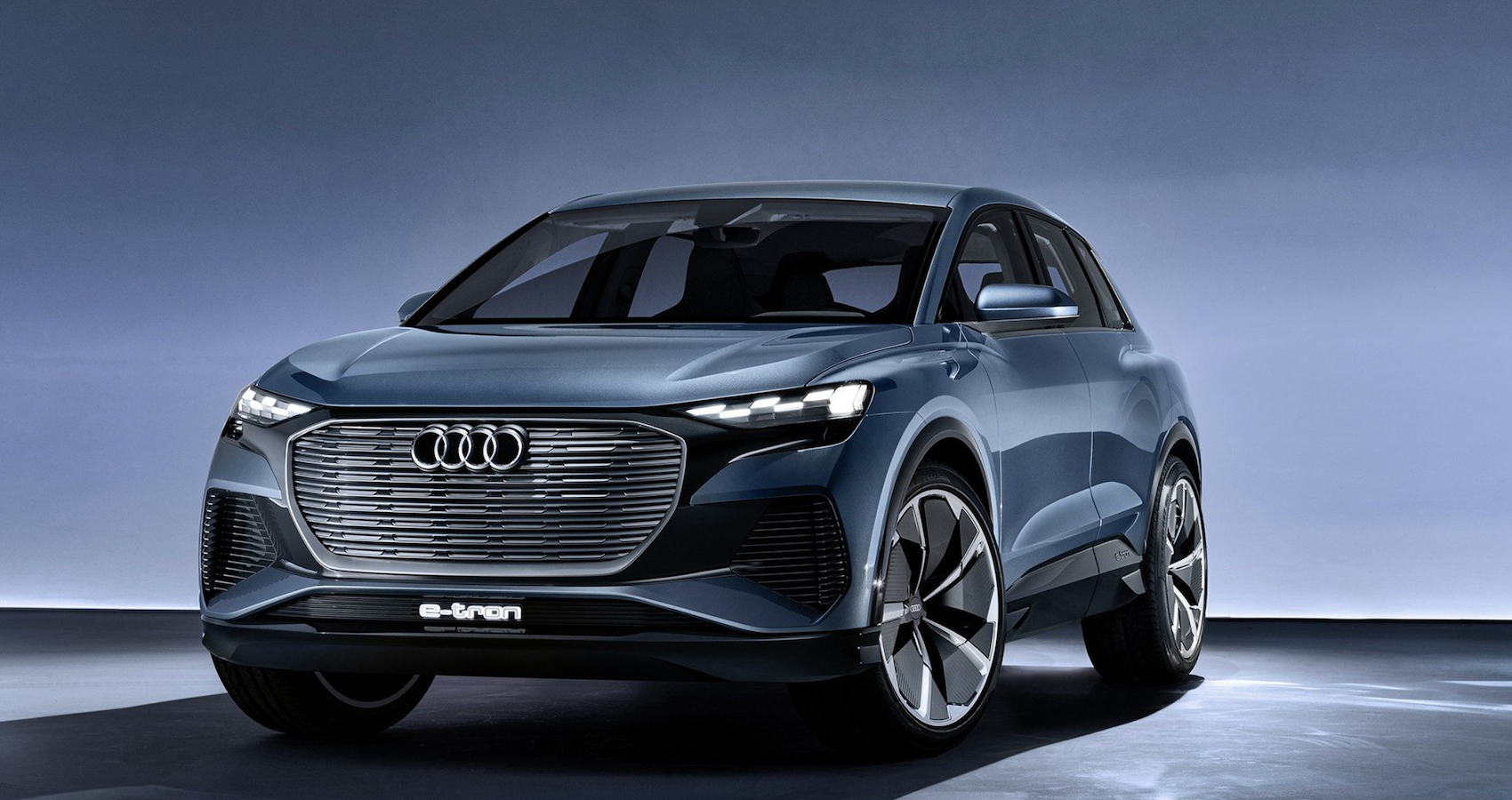 Unlike most of its German competition, Audi has had the early lead in the luxury EV segment. The Q4 e-tron hopes to keep the momentum going thanks to its lower price tag. The base variant boasts a 265-mile range from its 82-kWh battery and single electric motor churning out 201 hp and 229 lb-ft of torque.
While this isn't as much as the Tesla Model Y or Model X, the Q4 e-tron boasts a high-tech and angular appearance. The interior has plenty of quality materials, helping make it an excellent premium SUV. Despite its reasonably impressive specifications, the Q4 e-tron has a slightly high maintenance and repair cost of $4,744.
7
Audi e-Tron GT – $4,865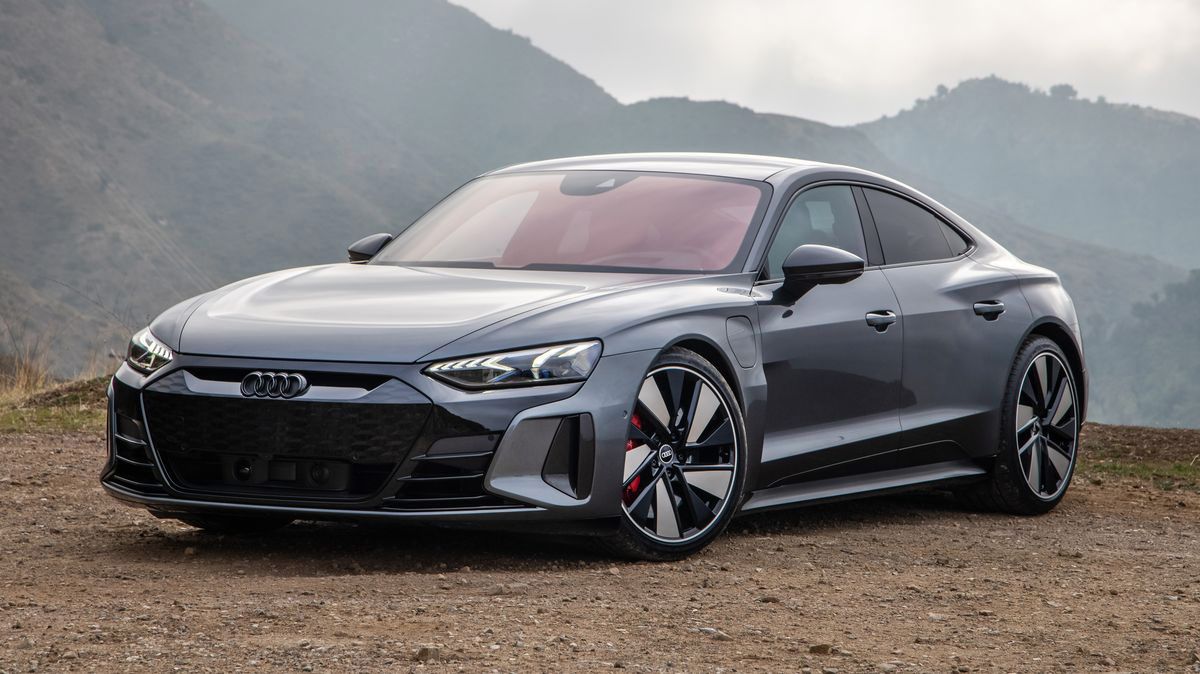 The e-tron GT is one of the best EV grand tourers on the market. Like its distant cousin, the Porsche Taycan, the e-tron GT offers tremendous performance. It's a low, long sedan with the handling capabilities of a sports car and the road manners of a highway cruiser.
Like the Model S, the e-tron GT helps show that there's a market for luxury EVs. It's one of the best-looking EVs on the market, but it also has some flaws. Some of these flaws include 238 miles of range and expensive maintenance and repair fees.
Related: A Detailed Look At The Audi E-Tron GT's Powertrain
6
Audi e-Tron Sportback – $7,890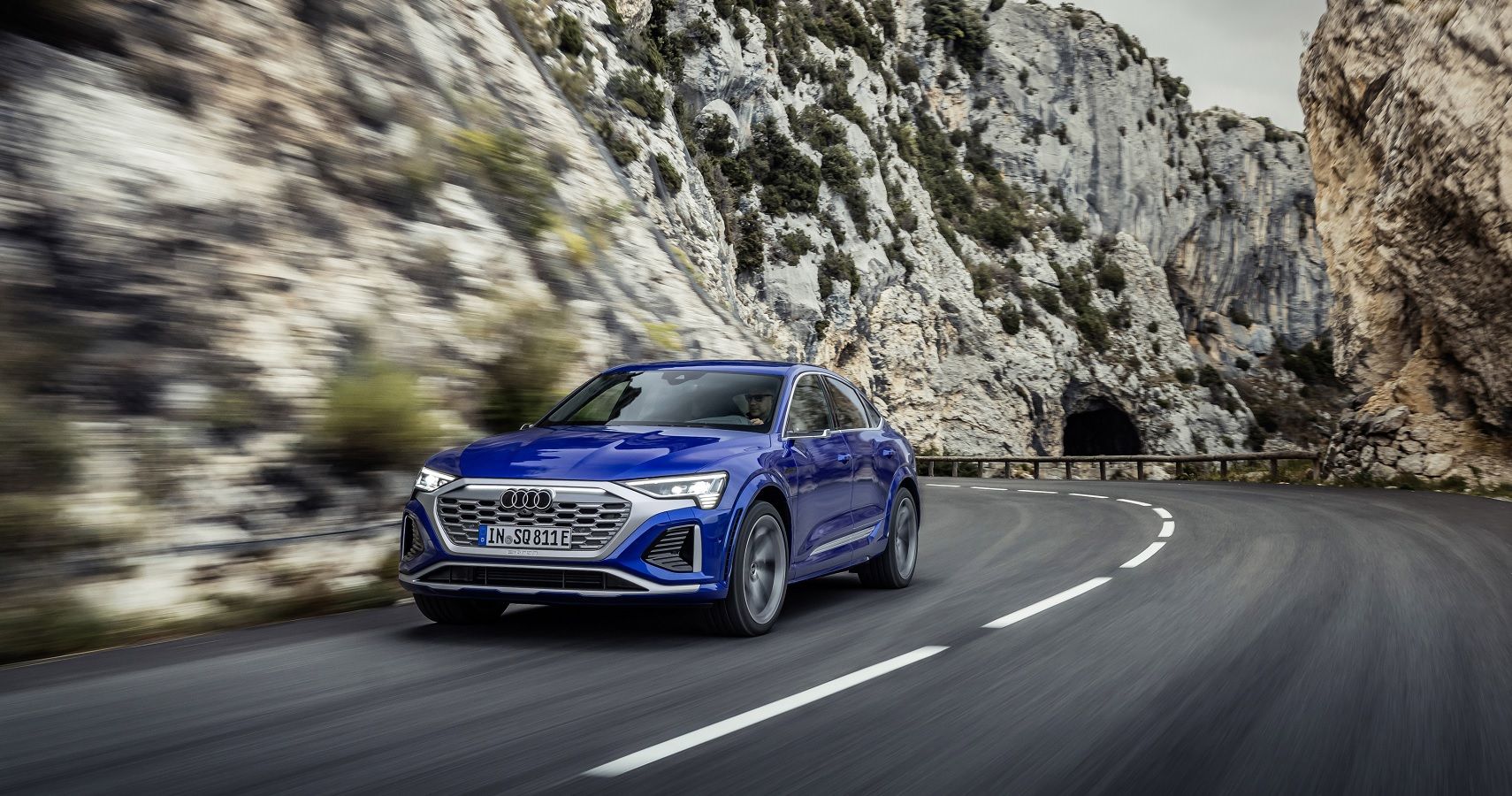 Audi introduced the all-electric e-tron crossover in 2020. The model had Audi performance and luxury. It also offered a more conventional SUV design than its rivals, the Tesla Model Y, Model X, and Jaguar I Pace. The new e-tron Sportback remains a great alternative to the larger Model X and smaller Jaguar I Pace.
While it doesn't offer more range than the Tesla, the e-tron Sportback boasts a great design, ample space, and a fun-to-drive character. It's also a bit economical, considering it has a $7,890 repair and maintenance cost, while the Model X has a steeper $13,379 figure.
5
Tesla Model Y – $8,696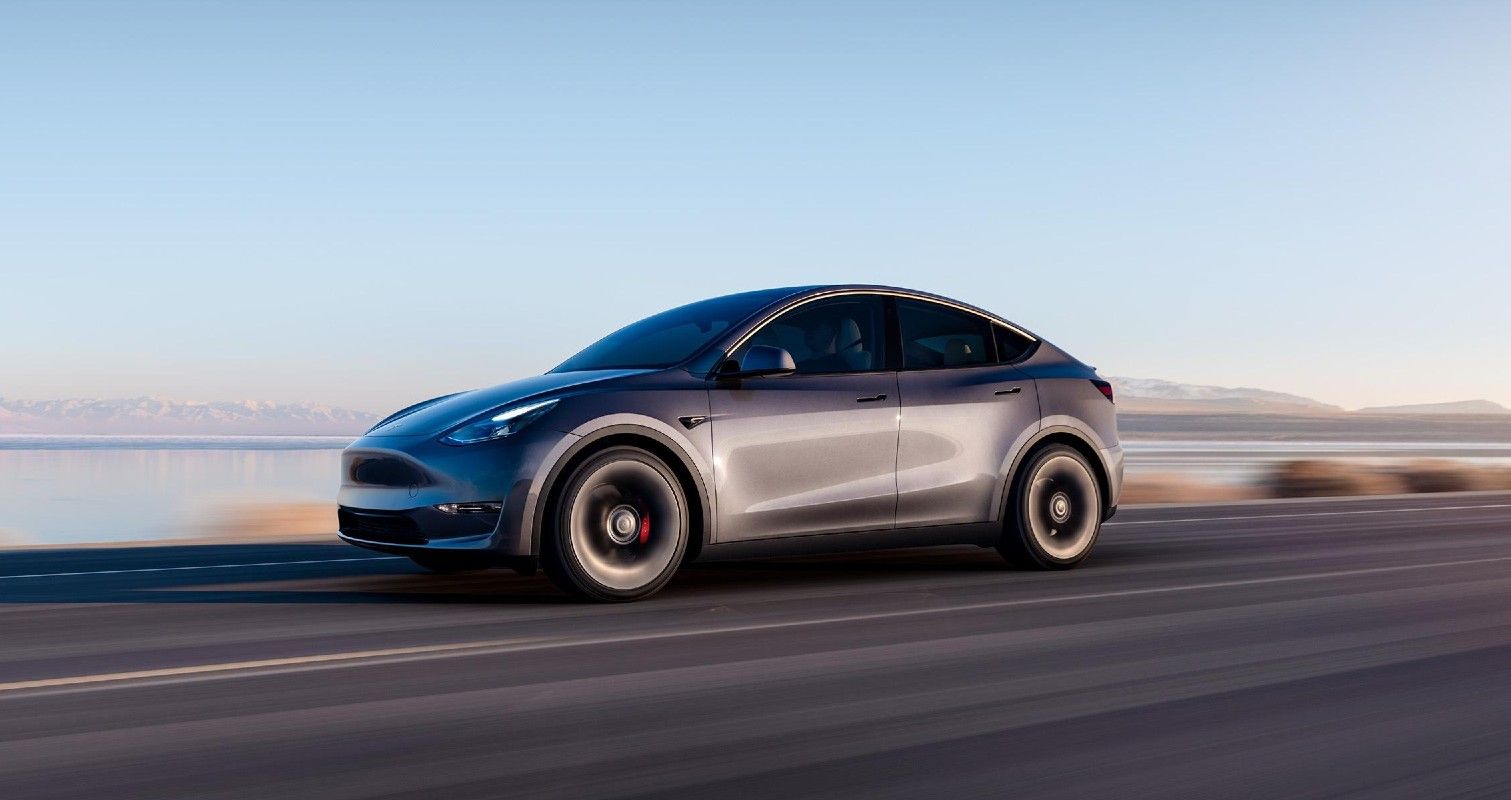 Besides the Model 3, the Model Y is another popular electric car in the US. The Model Y is an efficient and powerful EV that also offers a modern design. Its small SUV nature makes it more practical than the Model 3. Like its large sibling, the Model X, the Model Y is fun to drive and offers ample space for families.
Besides being quicker than its key rivals, the Jaguar I Pace and Audi e-tron, it has a longer driving range of up to 330 miles. In addition, the Model Y interior has a minimalist design, unlike most luxury EVs. Despite all these incredible offerings, the Model Y is also expensive to maintain and repair, like most of its Tesla stablemates.
Related: This Is The True Cost Of Ownership Of A Tesla Model Y
4
Mercedes-Benz EQS – $8,825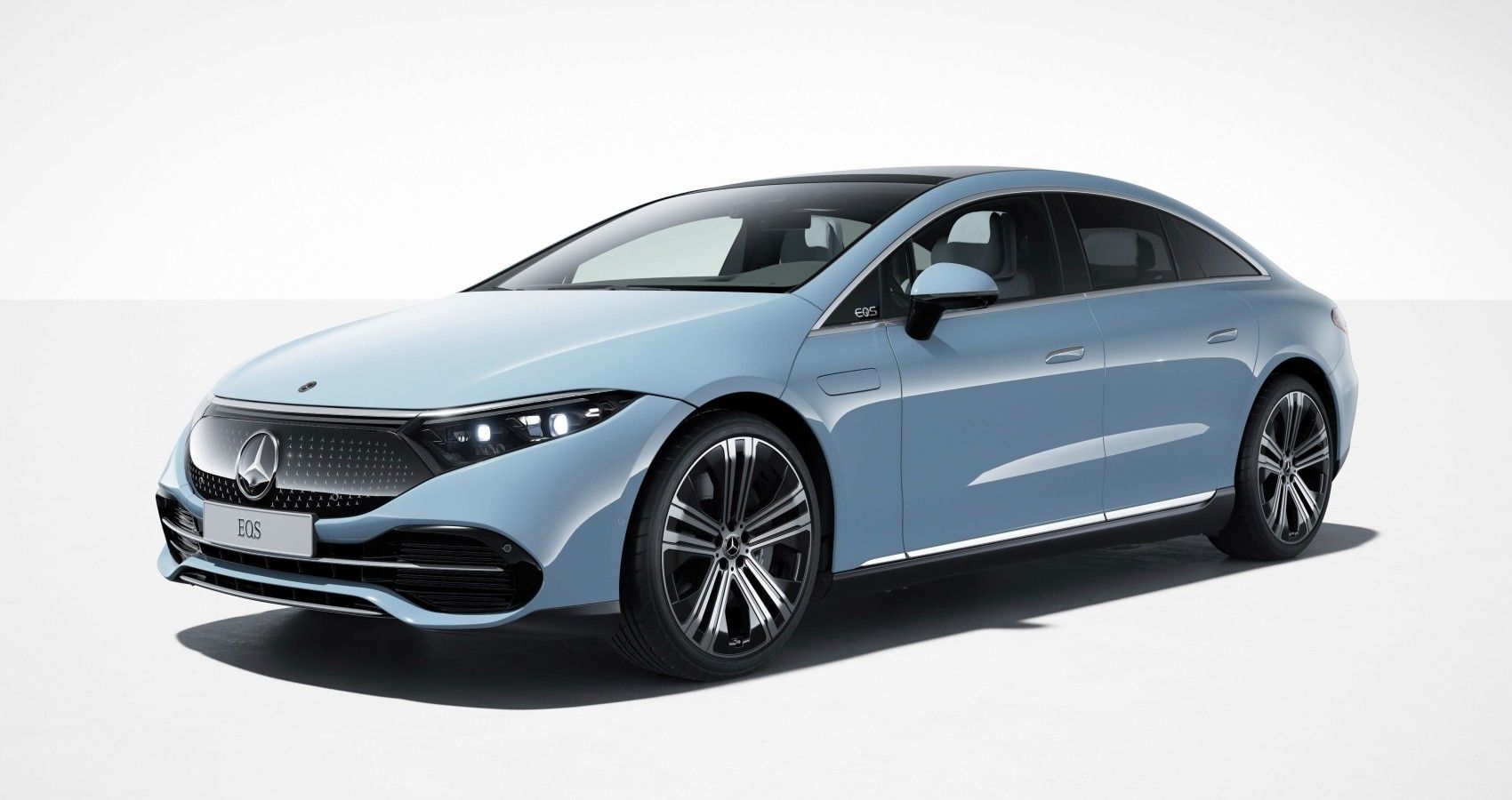 The EQS is a visual stunner and the first fully electric Mercedes-Benz model. It's available in two flavors, a sedan, and an SUV. The sedan is available in multiple flavors, including a 329 hp EQS 450+ and the more powerful EQS 580.
Both models boast a roomy and luxurious interior with Mercedes' impressive optional 56-inch wide Hyperscreen. The EQS sedan also boasts a smart hatchback design with ample passenger space. Even though it's an amazing Mercedes-Benz EV, the EQS has a high maintenance and repair cost of $8,825.
3
Tesla Model S – $11,508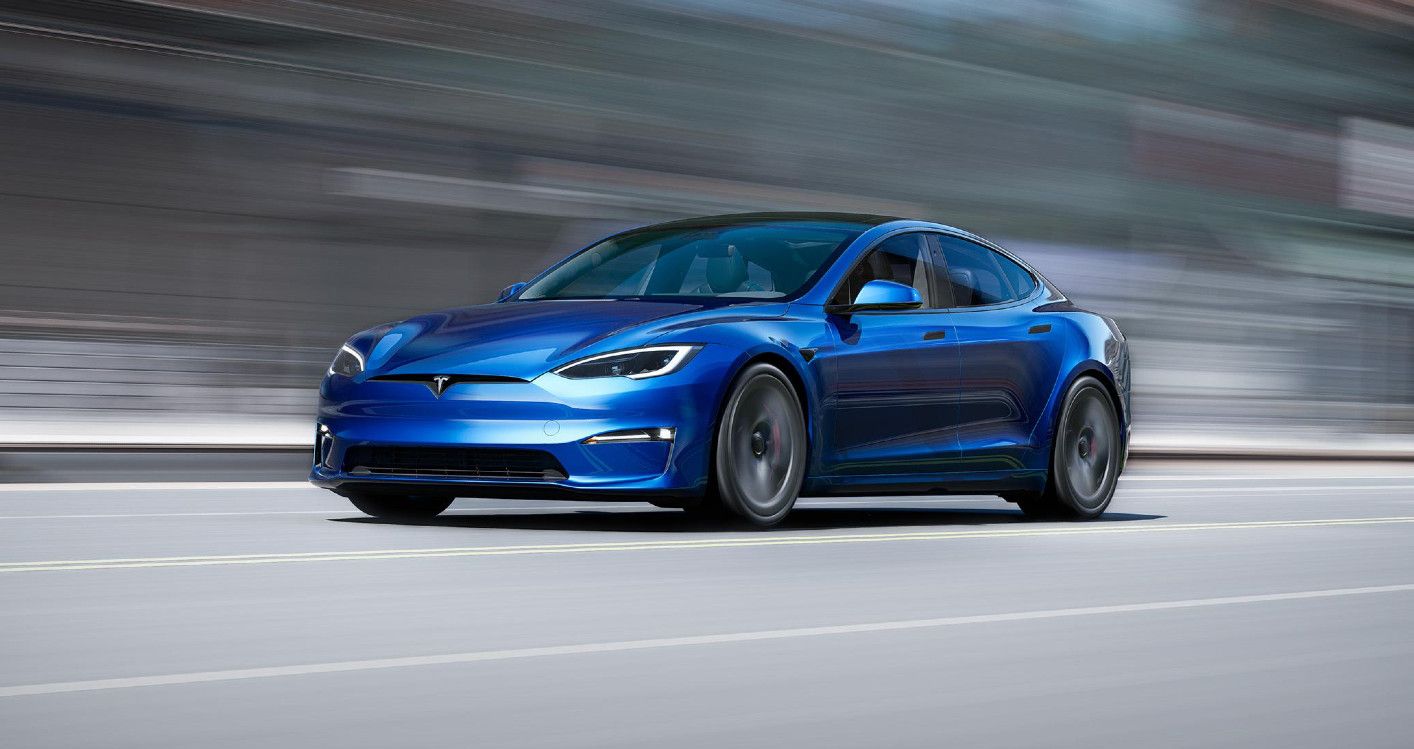 With all the current Tesla vehicles on the market, it's easy to forget that the Model S pioneered the lineup. It helped make EVs desirable and practical. For the 2021 model year, Tesla tweaked the aging exterior design and added a horizontal infotainment screen.
The newer models get the controversial yoke steering wheel, but the lineup is yet to offer Android Auto and Apple CarPlay integration. In addition, the Model S boasts a luxurious and updated interior with first-class technology and generous cargo space. However, like most models within the lineup, it's expensive to maintain and repair.
Related: Why The Tesla Model S P85D Is Faster Than A Hellcat
2
Tesla Model X – $13,379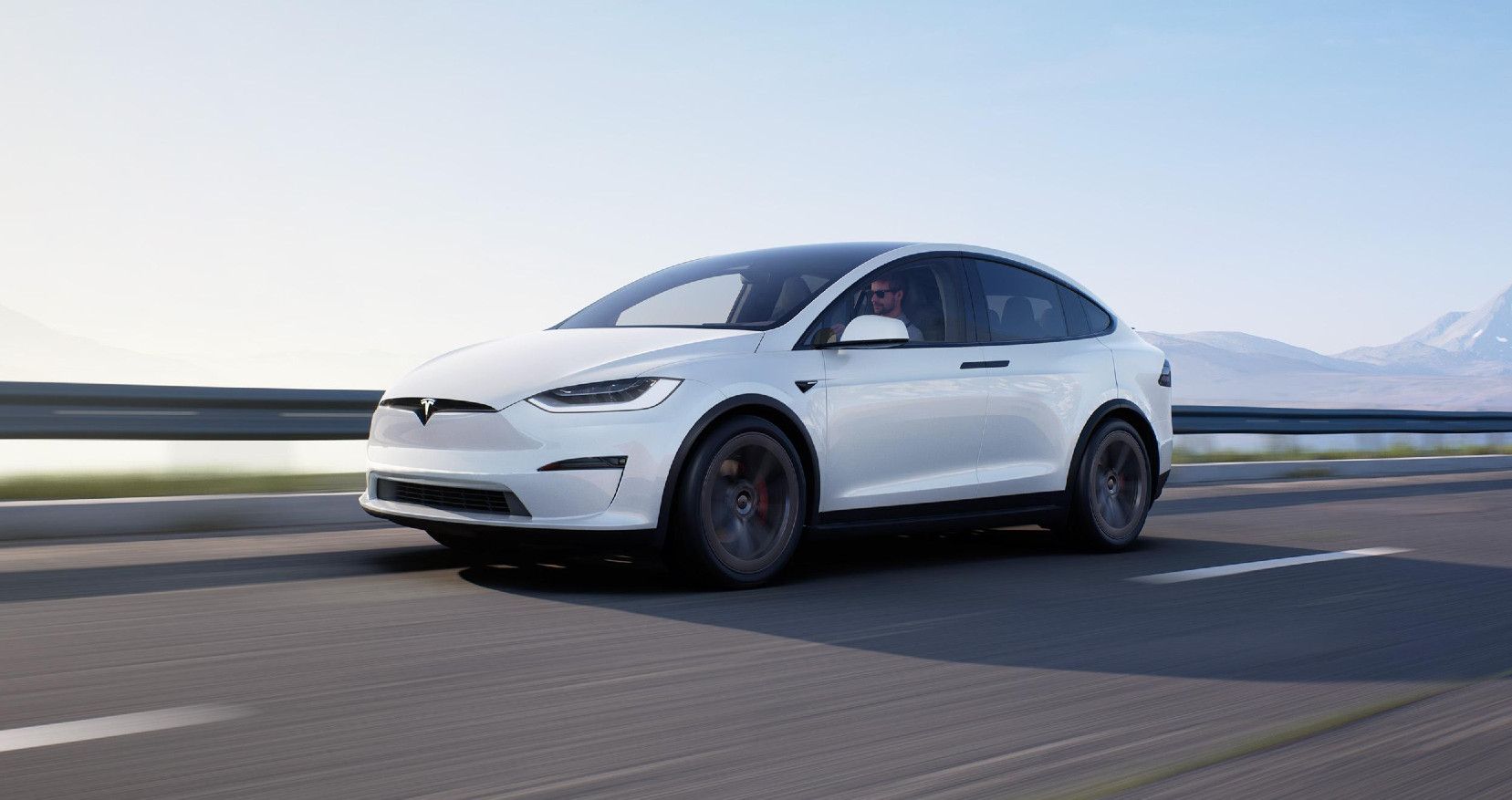 Since its launch, the Model X has been a large luxury SUV that follows its own path. Unlike most vehicles, the Model X eschews traditional rear doors for falcon doors. In addition, the Model X offers a minimalist cabin, unlike its luxury SUV competitors.
Tesla offers multiple versions of the Model X, the most powerful being the trimotor Model X Plaid. The Plaid delivers outrageous acceleration and speed – easily becoming one of the quickest production cars today. However, despite its impressive performance, the Model X is among the most expensive EVs to maintain and repair, with an $8,646 maintenance cost and $6,109 repair cost.
1
Porsche Taycan – $14,440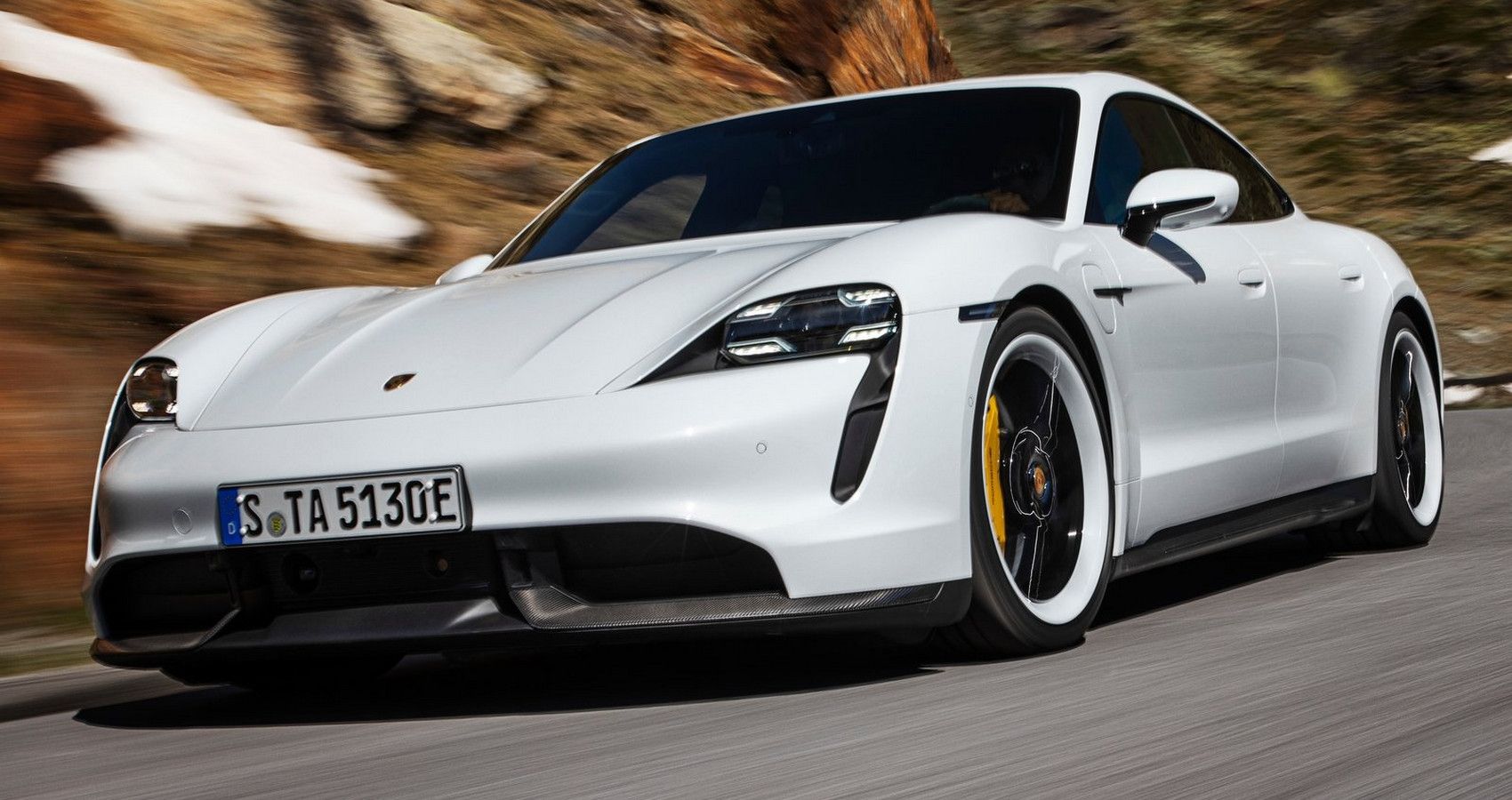 Since its introduction in late 2019, the Taycan has remained the brand's only electric vehicle. The Taycan is a four-seat performance sedan, close in size to the brand's Panamera. Like the Panamera, the Taycan is available as a sedan or wagon.
Both styles of the Taycan are thrilling vehicles with excellent performance. The Taycan is also a great touring car, thanks to its comfortable and quiet ride, despite its sports car genes. However, all this performance comes at a significant repair and maintenance cost of $14,440.