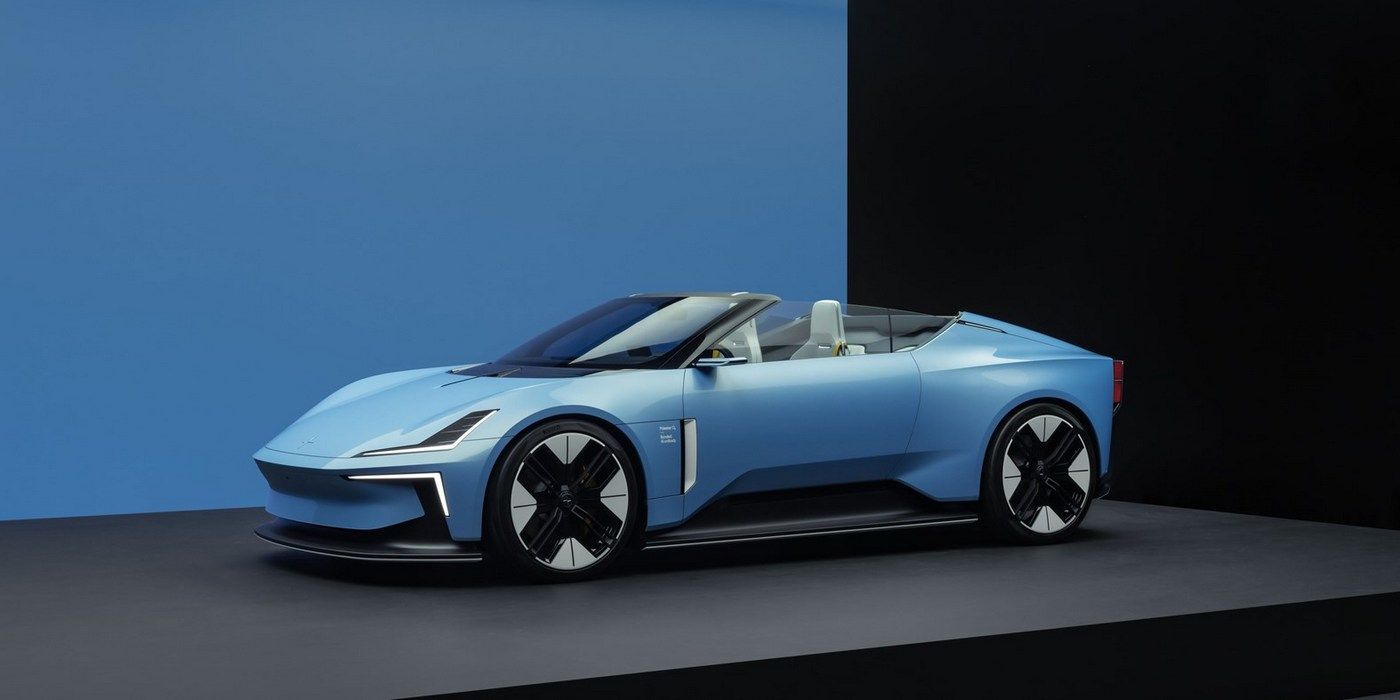 10 Most Popular Electric Sports Cars, Ranked From Least To Most Expensive
The US Department of Transportation recently approved a bid by all fifty states to start constructing electric vehicle (EV) charging stations along interstate highways. This also includes the potential for an upgrade of charging stations in states such as California and Pennsylvania, where EV charging stations are already prominent along interstate highways.
With EV buying already on the rise in the United States, this influx of charging stations will make it easier for individuals to confidently buy electric without worrying about potential charging issues. Buyers have a wide array of EVs available on the market, and the sports car availability is no different. With prices ranging from under $50,000 to over $2 million, there are plenty of options for buyers looking for a new electric sports car.
Polestar 2 – $45,900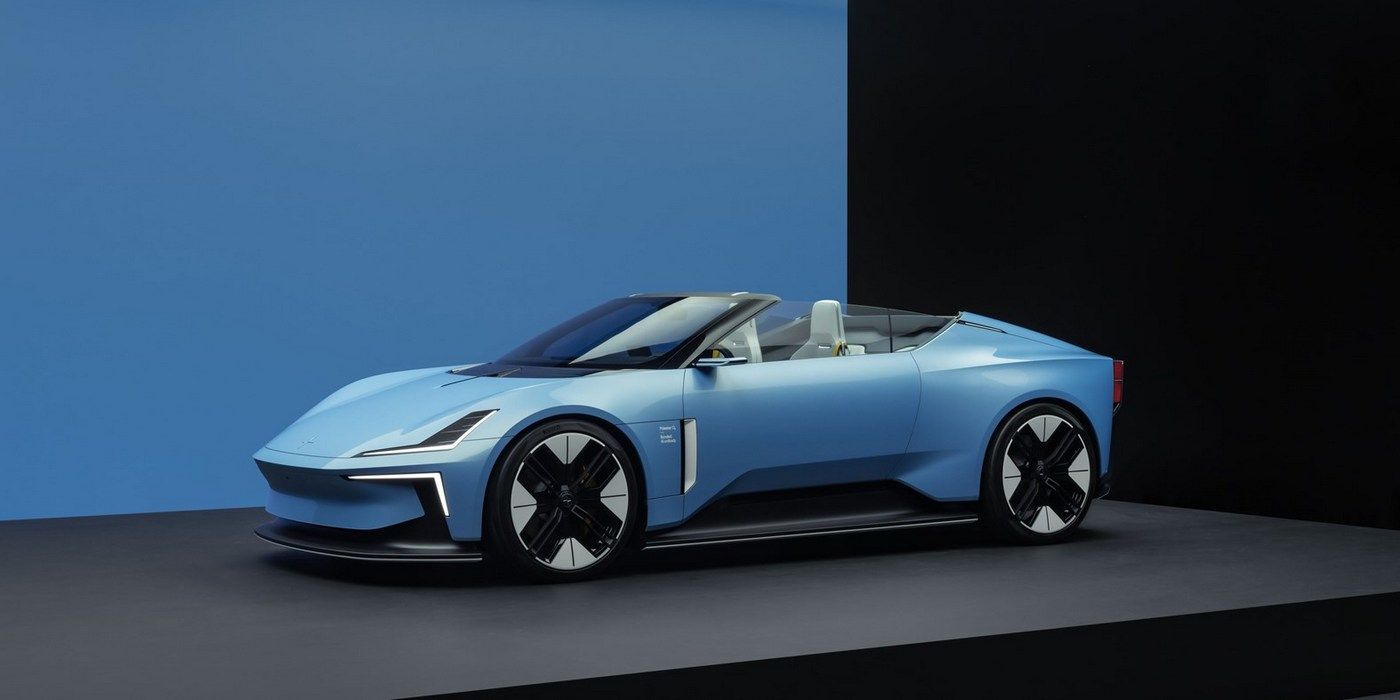 With a starting price of $45,900 according to Kelley Blue Book, the Polestar 2 is one of the most affordable electric sports models on the market. The model is in its second year, and with the second installation of the series comes more options for buyers, with a single motor, rear-wheel drive model being available in addition to the dual motor, all-wheel.
With an estimated range of up to 270 miles and a sleek, minimalist finish, the Polestar 2 is a great option for buyers looking to get an eye-catching EV at a lower price. The car comes equipped with frameless mirrors for a cleaner finish, and buyers can get a panoramic roof if they choose the plus package.
Tesla Model 3 – $48,490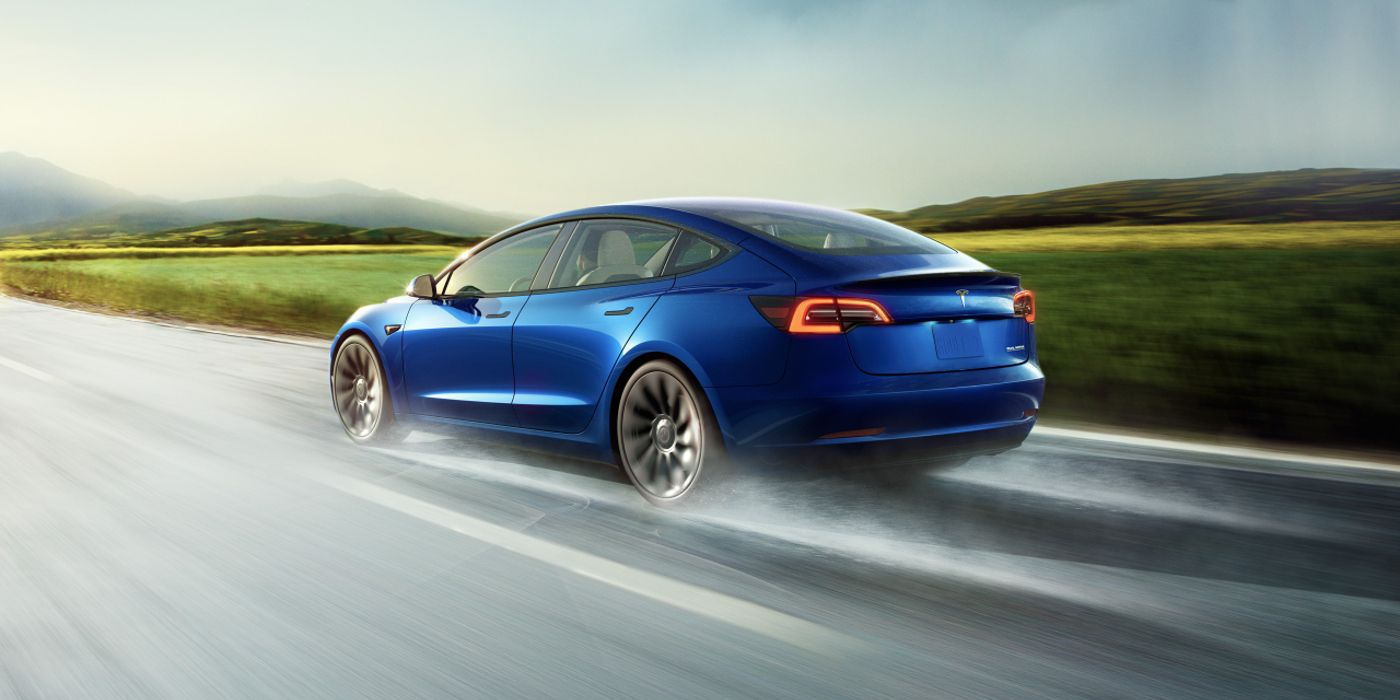 The more affordable of the two Tesla sports models, the Model 3 starts at $48,490 according to Kelley Blue Book. With an all-wheel drive dual motor and an EPA-estimated range of 358 miles, the Model 3 has the performance capabilities of its luxury brand competitors at a fraction of the price.
Built to keep its driver and passengers supremely safe, the Model 3 is specially designed to minimize rolling and soften impact in the event of a collision. It does not sacrifice looks in the process, however, with a sleek outside finish and a luxurious inside, complete with a 15-inch touchscreen for navigation and other usage.
Kia EV6 GT – $51,200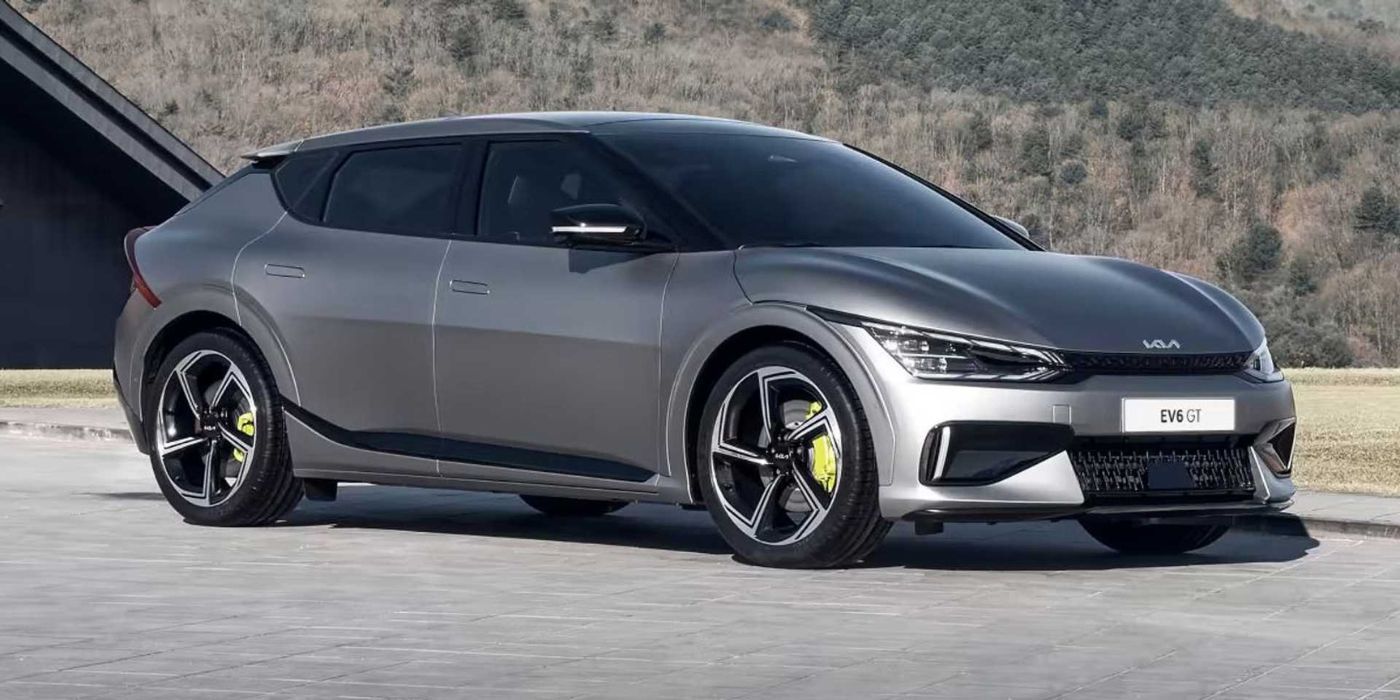 A combination of comfort, quality, and affordability, the Kia EV6 GT is a great option for buyers looking for an electric sports model. The GT installation starts at an estimated $51,200 according to Kelley Blue Book, making it one of the cheaper EV sports models available to customers.
Related: 7 Best Thrustmaster Racing Wheels In 2022Equipped with a sunroof, flush door handles, and leather and suede seats, the Kia EV6 GT gives a feel of luxury for a reasonable price. The EV also has an EPA-estimated range of 310 miles, giving drivers a nice range before having to find a charging port.
Ford Mustang Mach-E GT – $67,995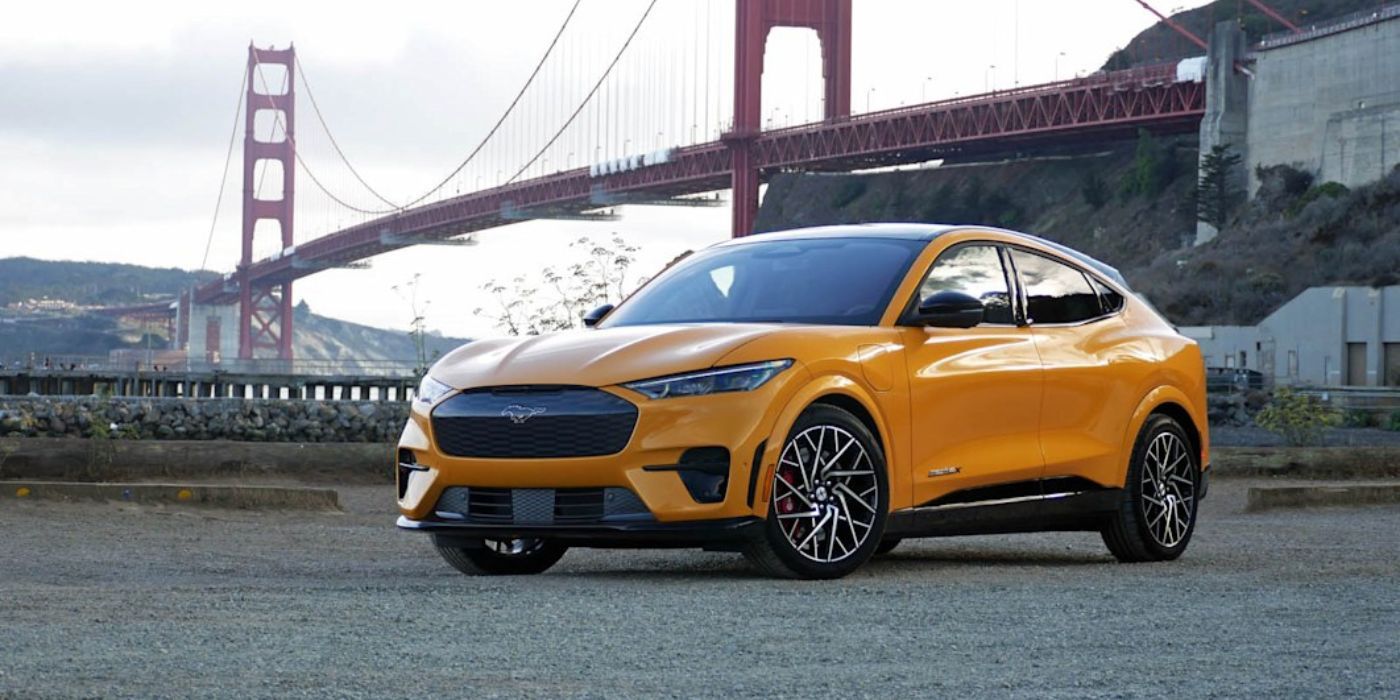 With the sporty GT model starting at $67,995 according to Kelley Blue Book, the Ford Mustang Mach-E GT offers an electric take on a classic sports model. This SUV is able to go from 0-60 mph in under four seconds, and is complete with the iconic mustang decal across the front grill.
With an EPA-estimated range of 270 miles and the Unbridled Extend drive mode meant for autocross courses or tracks, the Ford Mustang Mach-E GT offers plenty of fun power-driving opportunities for customers. It is also equipped with electric all-wheel drive for customers who live in locations with rougher weather patterns.
Porsche Taycan – $82,700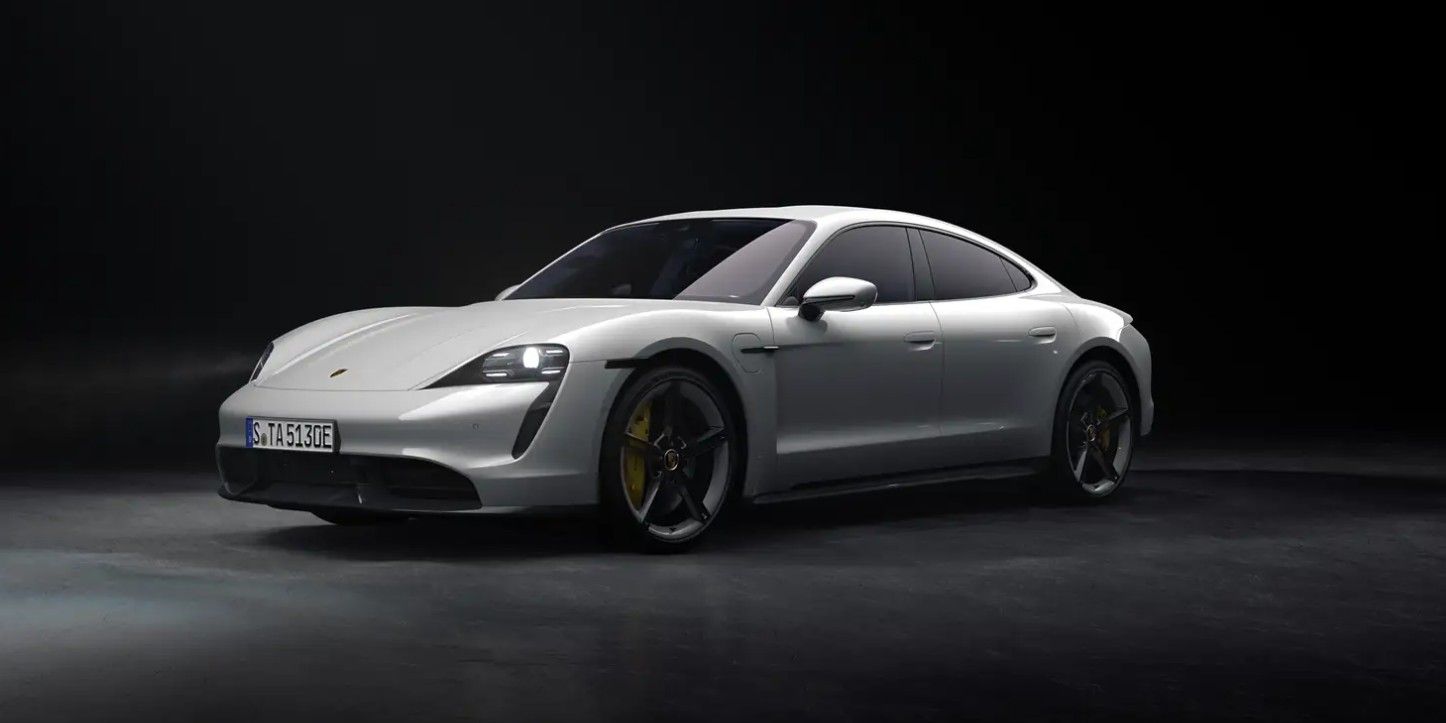 The first electric series from the luxury automobile brand Porsche, the Taycan offers quick acceleration and a luxurious feel, combining quality and sports power. The Taycan starts at $82,700 according to Kelley Blue Book, making it one of the cheaper luxury brand sports EVs available on the market.
Related: 10 Most Popular Electric SUVs, Ranked By Driving RangeWhile the added specs can boost the price up to over $200,000, the starting value of the Taycan is well under that of its Audi and Tesla counterparts. With an EPA-estimated of around 280 miles, as well as the look of a luxury sports car, the Taycan is a home run for buyers looking for a cheaper luxury EV with a sports feel.
BMW iX xDrive50 – $84,100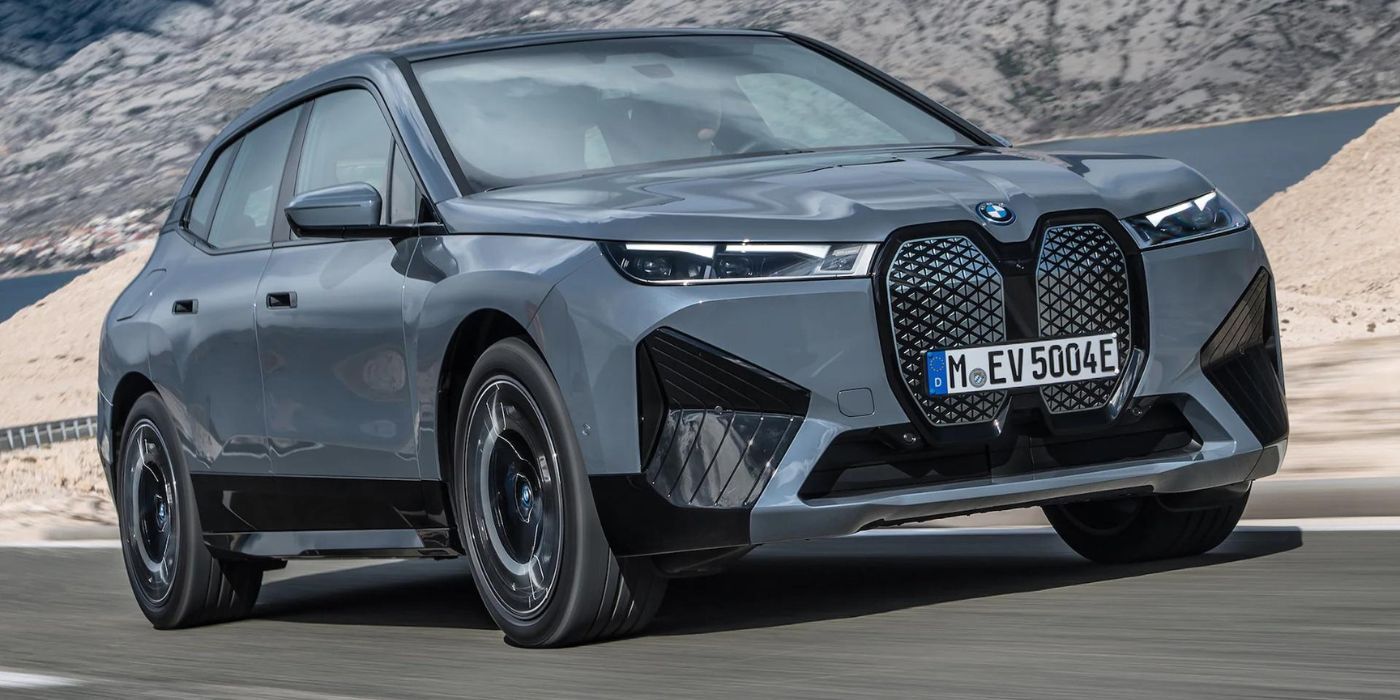 An all new model out of the German manufacturer BMW, the iX xDrive50 starts at $84,100 according to Kelley Blue Book. The EV presents as a luxury midsize with sport capabilities, complete with an EPA-estimated range of about 324 miles, giving it one of the longest ranges of electric vehicles.
Buyers who are looking for an even sportier version of this BMW electric midsize can purchase the sports package for their iX xDrive50. This upgrade package includes Aero wheels and a Shadowline exterior trim, as well as sport brakes with blue calipers for the ultimate sports performance.
Mercedes-Benz EQS – $102,310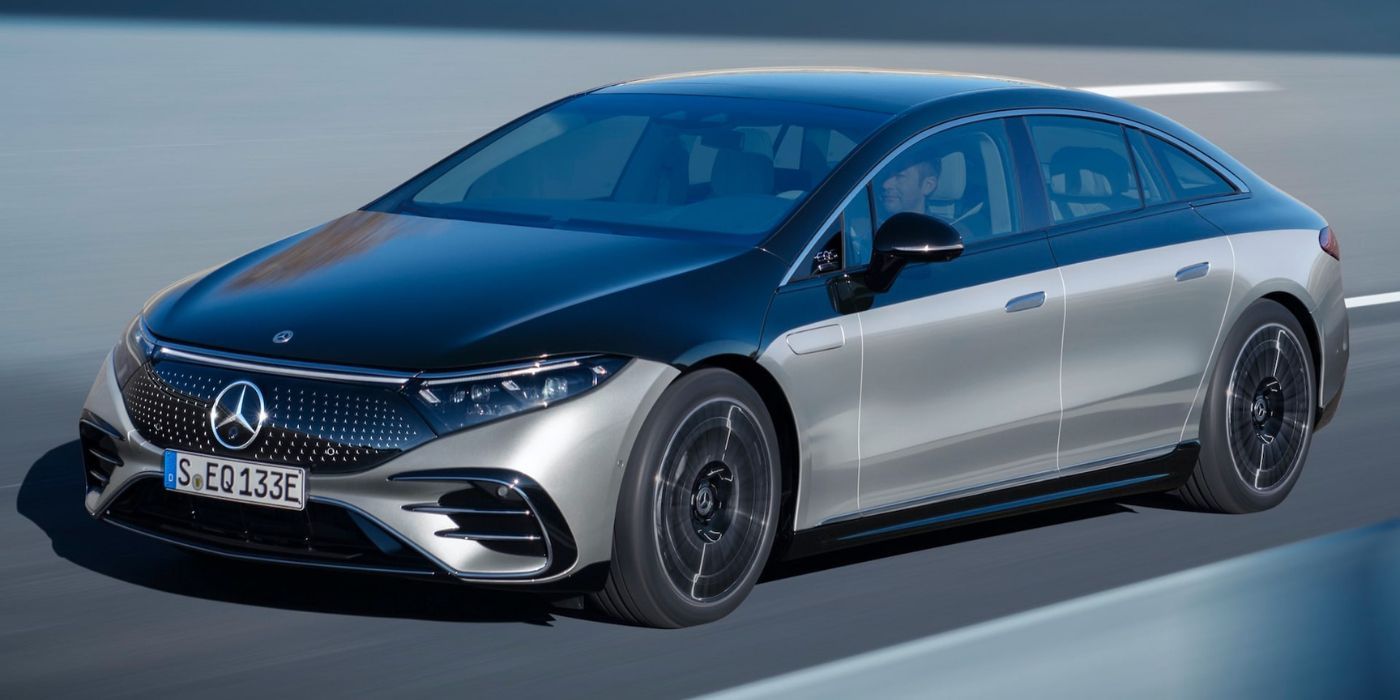 The flagship model of Mercedes-Benz's electric fleet, the EQS luxury sedan offers comfort and performance at a starting price of $102,310 according to Kelley Blue Book. The base EQS 450+ model has a range of about 350 miles, while the more expensive EQS 580 4MATIC maxes out at around 340 miles.
Related: 10 Car Mods That Are Illegal In Most StatesWith an emphasis on luxury and comfort, drivers and their passengers are set to have comfortable drives in this EV model. The EQS comes equipped with a touchscreen in the middle for navigation, as well as two more for passengers to use as they please—one for the front passenger and one in the middle armrest for the rear passengers to control comfort settings.
Tesla Model S – $104,490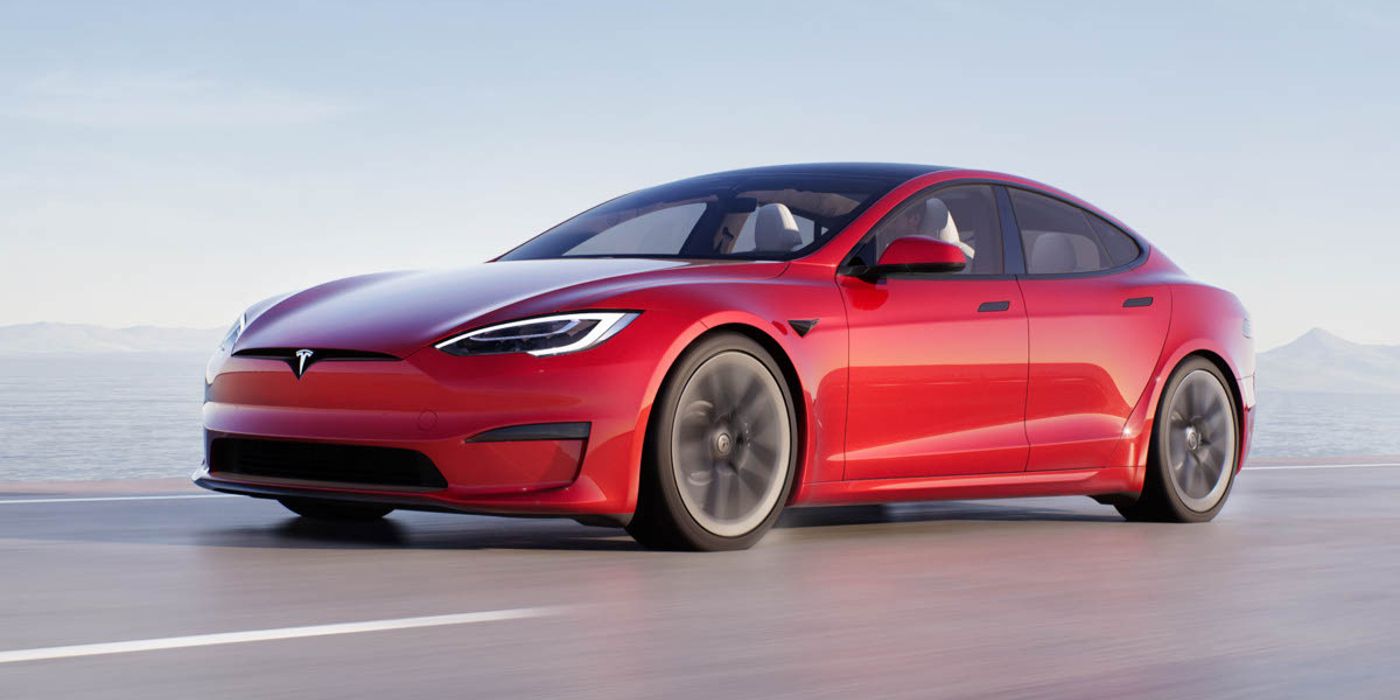 The electric vehicle brand Tesla offers two different sports models, with the more luxurious one being the Model S. Starting at $104,490 according to Kelley Blue Book, the Model S boasts a zero to sixty miles per hour time of just over three seconds, and has a robust EPA-estimated range of 405 miles on one charge.
The inside of the Model S gives a smooth and futuristic look, with a 17-inch touchscreen at the front for navigation, gaming, and more, as well as hidden air vents throughout for comfort. This model also has an expanded second row that allows for three adults to fit comfortably while also having storage space and wireless charging capabilities for when there are only two in the back.
Audi e-Tron GT – $104,900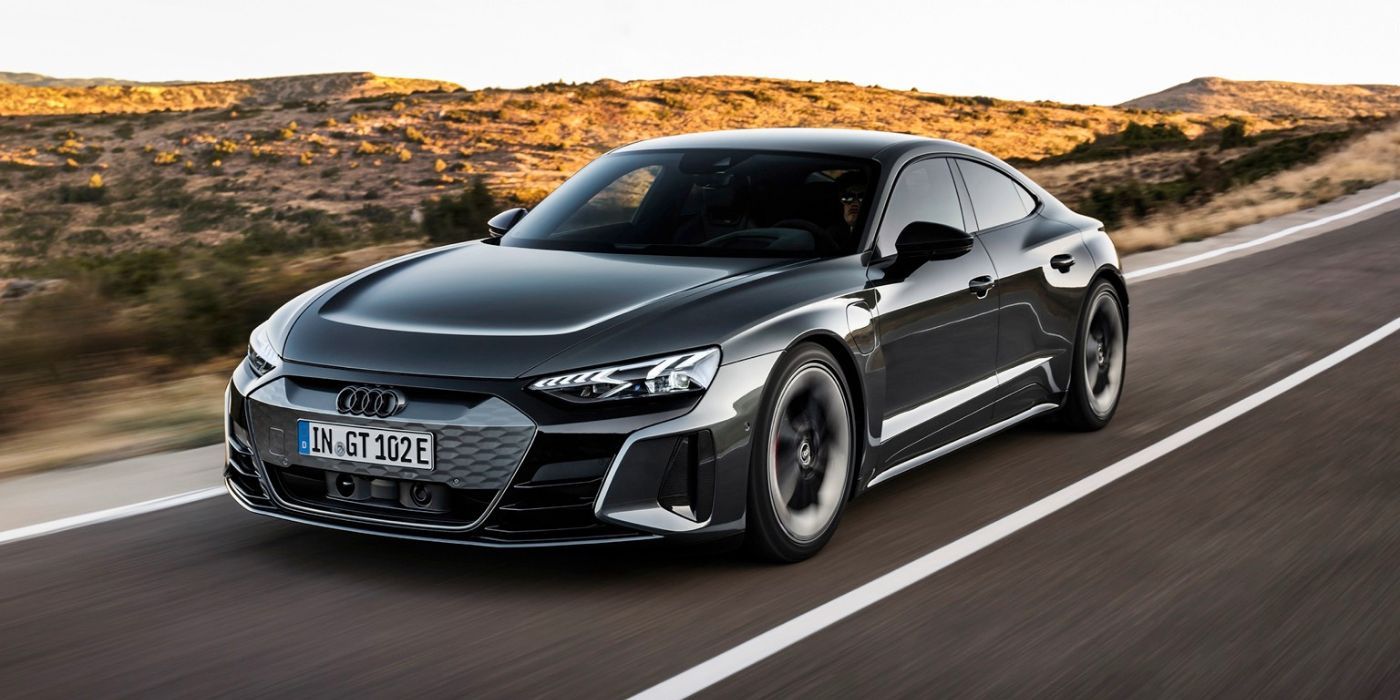 With a starting price of $104,900 according to Kelley Blue Book, the e-Tron GT from luxury manufacturer Audi is a stylish and speedy sports EV. The 2023 model is available in nine different eye-popping colors and can accelerate from zero to sixty miles per hour in under four seconds.
While the e-Tron GT does start at over $100,000, it is in line with the starting prices of other luxury model electric vehicles such as the Tesla Model S and the Mercedes-Benz EQS. The car itself has a sleek feel and excellent performance, including an ultra-fast charging time of only 22.5 minutes to get from 5% to 80% on a public fast charger.
Rimac Nevera – $2,400,000
With an acceleration time from zero to sixty miles per hour under two seconds and a rich sports look, the Rimac Nevera is one of the premiere high-end sports EVs on the market. The starting price for this hypercar is $2,400,000 according to CarBuzz, a large step above the luxury brands of BMW and Tesla.
With a focus on control, the Nevera has an individual electric motor powering each of its four wheels for maximum agility. The Croatian-made EV also boasts a gorgeous, high-end sports look, with a front bonnet flap installed to minimize drag and a rear wing that is able to be raised to increase airflow and cooling throughout the vehicle.
Next: 10 Fastest Manned Airplanes In The World In 2022