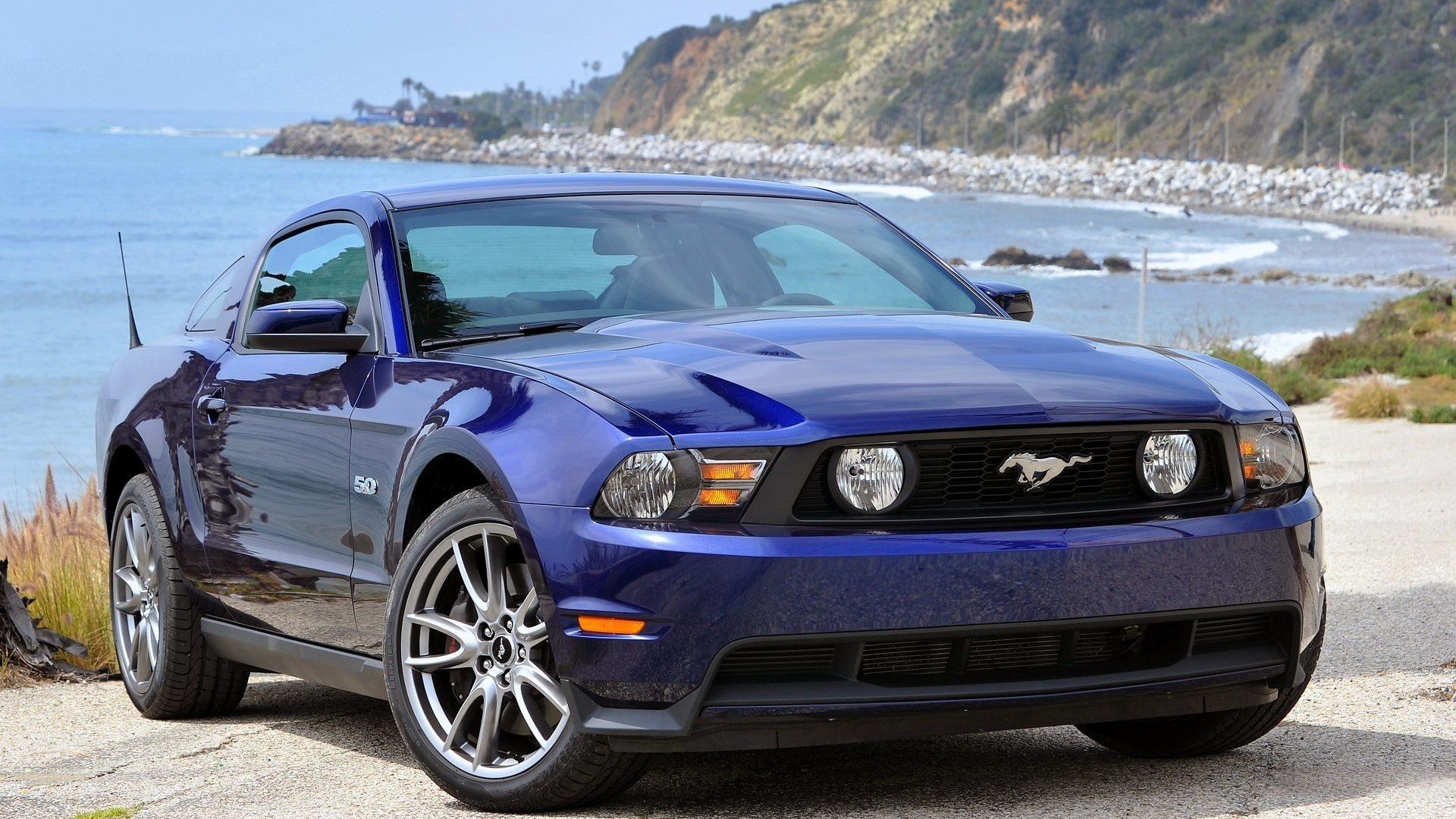 10 Sports Cars From The 2000s Still Worth Buying Today
The 2000s were a decade of rapid technological advancements, one where flip phones turned into smartphones and laptops were finally making some gains on desktop computers. It was, arguably, the decade of the Fast And Furious franchise, and one could even argue that it was the rise of tuning culture across most of the United States. Above all, though, it was the decade of the electronic uprising in our sporty cars. The first flappy paddles found their way into up-market supercars, and even the more mundane machinery came with a host of electronic aids to keep them in line.
Some enjoyed having their skills behind the wheel complimented by the electronic suspension, self-leveling dampers, four-wheeled steering, and other clever robotics that made driving fast a bit easier. The purists, however, did not like the rise of electronic aids and kept searching for those cars that kept true to the old-school setup of three pedals, a stick, and no help other than that given by your senses. The cars we're going to discuss here today offer the perfect blend between rawness and electronic advancement from a time when we didn't hear doomsday preachers announcing the end of the manual transmission.
Last Update April 21, 2023: One car has been removed and one has been added:
1. Lotus Elise S2 – removed
2. Porsche 911 (997) Carrera – added
Related: Top 10 Best Practical Sports Cars Under $30,000
10
2005-2014 Ford Mustang GT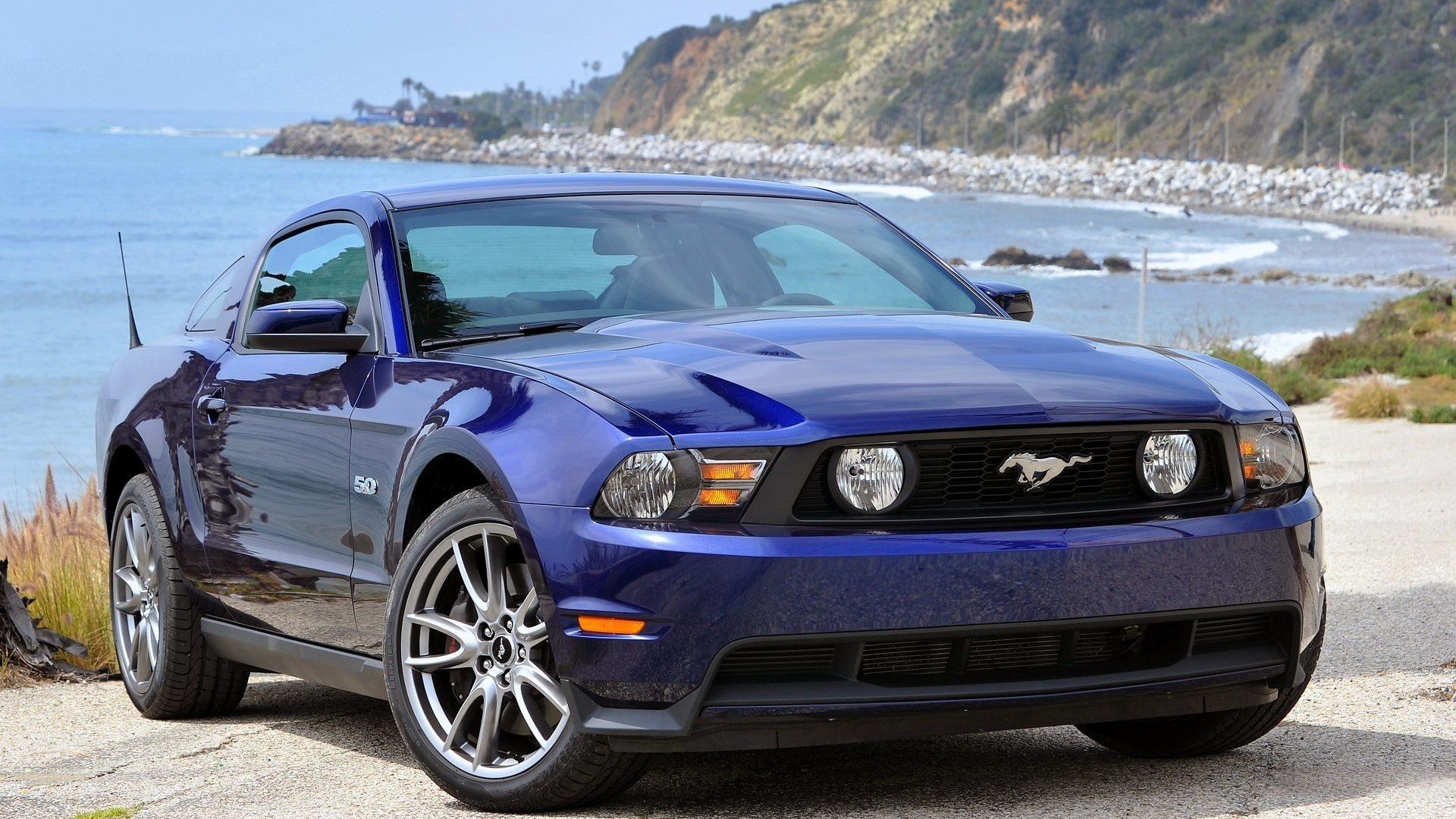 front 3/4 view of a dark blue 2011 Ford Mustang GT near a sea coast
The fifth generation or S197 of the Ford Mustang came at a time when the class that was defined by the Mustang way back in 1964 was looking like it would bloom again. Ford rode this wave just as the original was turning 40 and unveiled a retro-looking Mustang to replace the divisive SN95. It harkened back to the past without looking dated from birth.
What we're recommending, though, is the GT version with its 4.6-liter, SOHC, modular V-8 which, via its five-speed manual transmission, put 300 horsepower to the ground. The 5.0-liter Coyote V-8 came with the 2010 update, as did the six-speed manual gearbox and a lot more performance. You're looking at prices in the region of $9,000 for an early GT that has been well-maintained, and up to $24,000 for a pristine late S197 GT model.
9
2005-2012 Mazda MX-5 Miata NC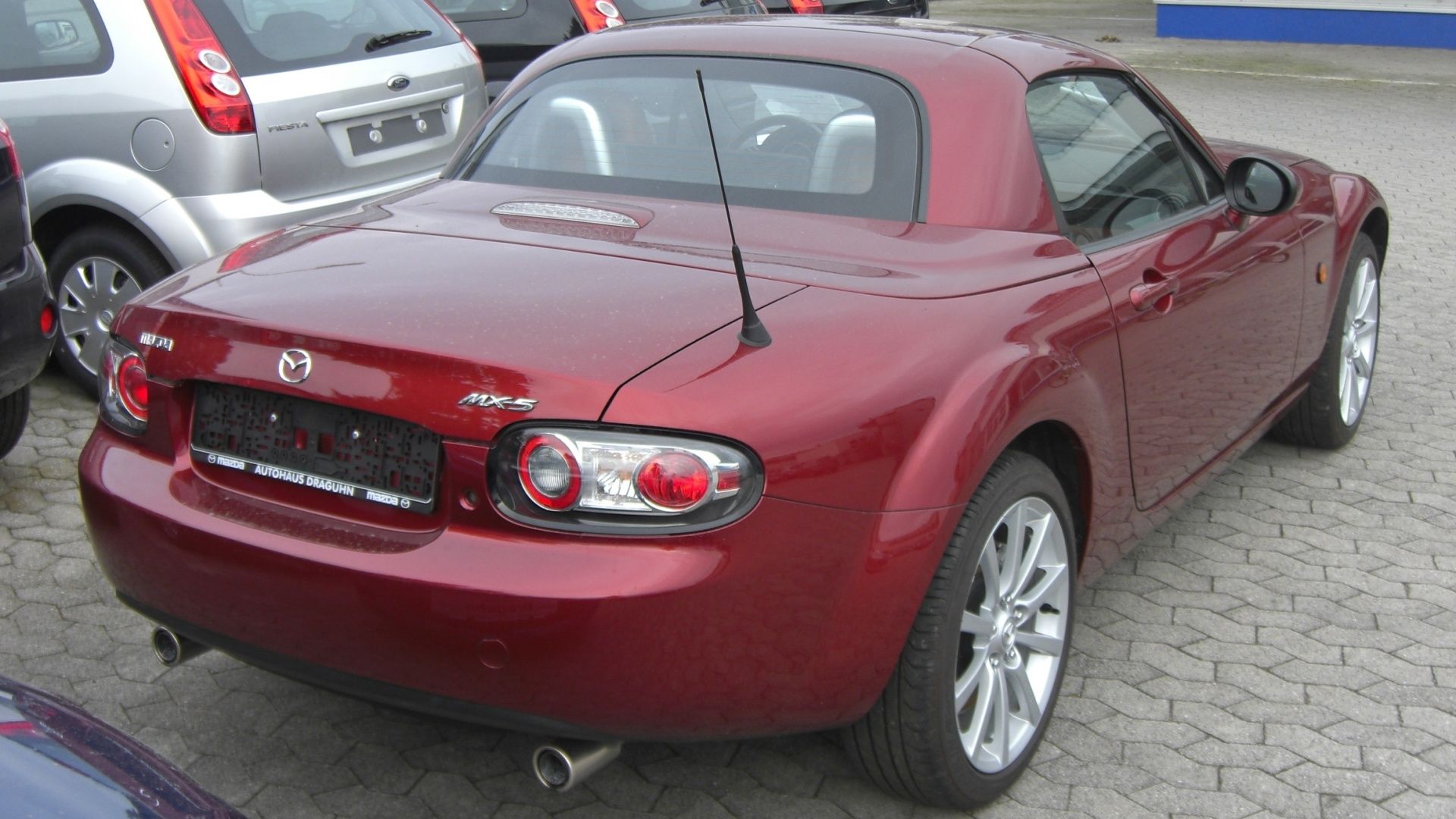 rear 3/4 view of a dark-red 2005 Mazda MX-5 Miata NC in a parking lot
Mazda Miata is always the solution for affordable, compact, sports cars. Although there are alternatives in the form of the Toyota 86, any of the four generations of the MX-5 Miata will do the job. The third generation seems to be the black sheep of the family as it is the largest of all Miata generations. With that said, it's also worth noting that, before the Miata ND facelift, the NC was the most powerful MX-5 you could get.
In a 2.0-liter guise, the MX-5 packs up to 167 horsepower and 139 pound-feet (188 Nm). The NC could weigh as much as 2,568 pounds (1,165 kg), which was a bit heavy for a Miat, but still light enough to give more powerful sports cars a run for their money. Because it's the least desired of all MX-5 generations, a decent NC Miata can be had for $9,000.
Related: The Best Affordable Sports Cars
8
2005-2012 Porsche 718 Boxster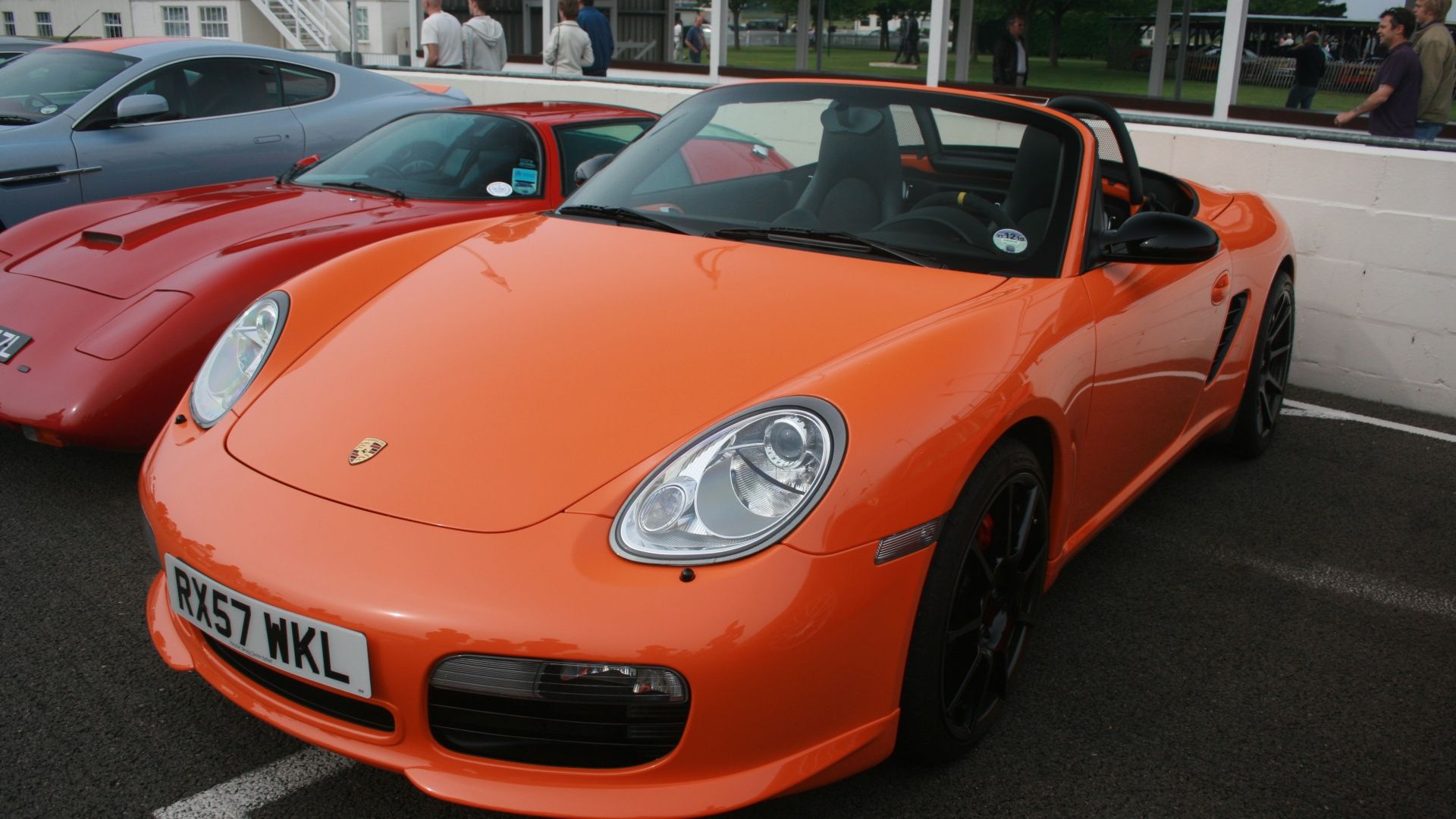 front 3/4 view of an orange 2005 Porsche 987 Boxste
The 987 Porsche Boxster was launched in the mid-2000s and reaped the rewards of the company-saving original while building on its formula. Following the line of the 997 generation of the 911, the Boxster also lost the "fried egg" headlights that enraged fans of the classic circular design of previous generations. Most of the 986's kinks have been dealt with in the 987, making for a slightly more trouble-free ownership experience.
The infamous, IMS bearing issue was still present, albeit on a much smaller percentage of vehicles. Even the base, 2.7-liter flat-six puts out a respectable 240 horsepower, but for the best results, you have to avoid the five-speed Tiptronic. The 2009 facelift is the first mid-engine Porsche to benefit from the PDK transmission. A good, base-model Porsche 987 Boxster can be had for $14,000.
7
2004-2006 Pontiac GTO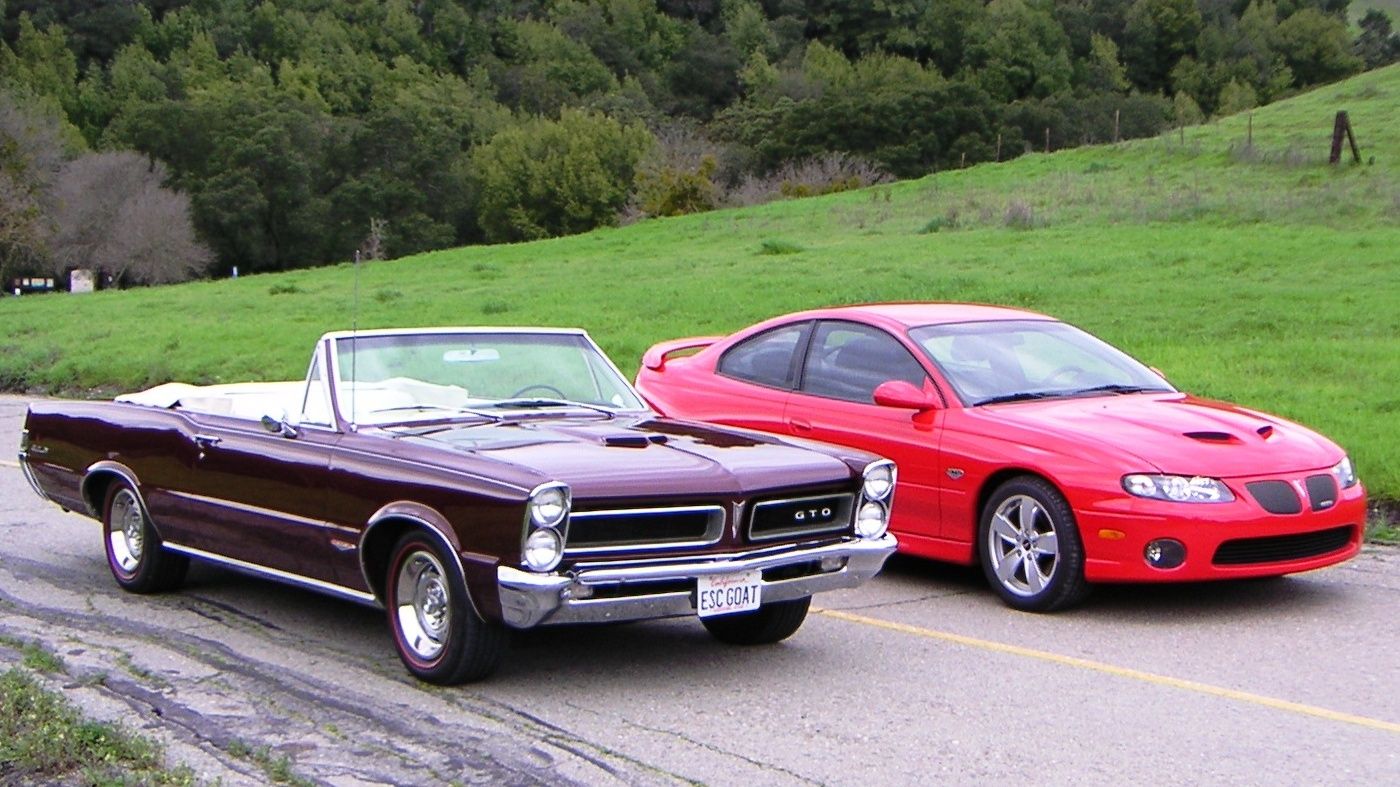 a front 3/4 view of a purple 1965 Pontiac GTO convertible next to a red 2005 Pontiac GTO on a road
The last Pontiac GTO was, ultimately, a car that sold in poor numbers and had none of the raw masculinity of the original muscle car. Still, just because it was, a rebadged Holden Monaro from Australia doesn't mean it lacks proper, Muscle car credentials. The Aussies have their fair share of V-8-powered performance machines and the Monaro/GTO already had a 5.7-liter, LS1 V-8 with 350 horsepower. In 2005, the GTO upgraded to the 6.0-liter, LS2 V-8, featured in early C6 Corvettes.
This meant 405 horsepower and 400 pound-feet (542 Nm), which was enough for a 4.4-second 0 to 60 mph (97 km/h) time if equipped with the six-speed manual. The near-C6 Corvette performance was wrapped in a 2+2 coupe package and the best part is you can still get one for $15,000 to $25,000.
Related: 10 Best V-8 Sports Cars
6
2004 – 2013 Porsche 911 Carrera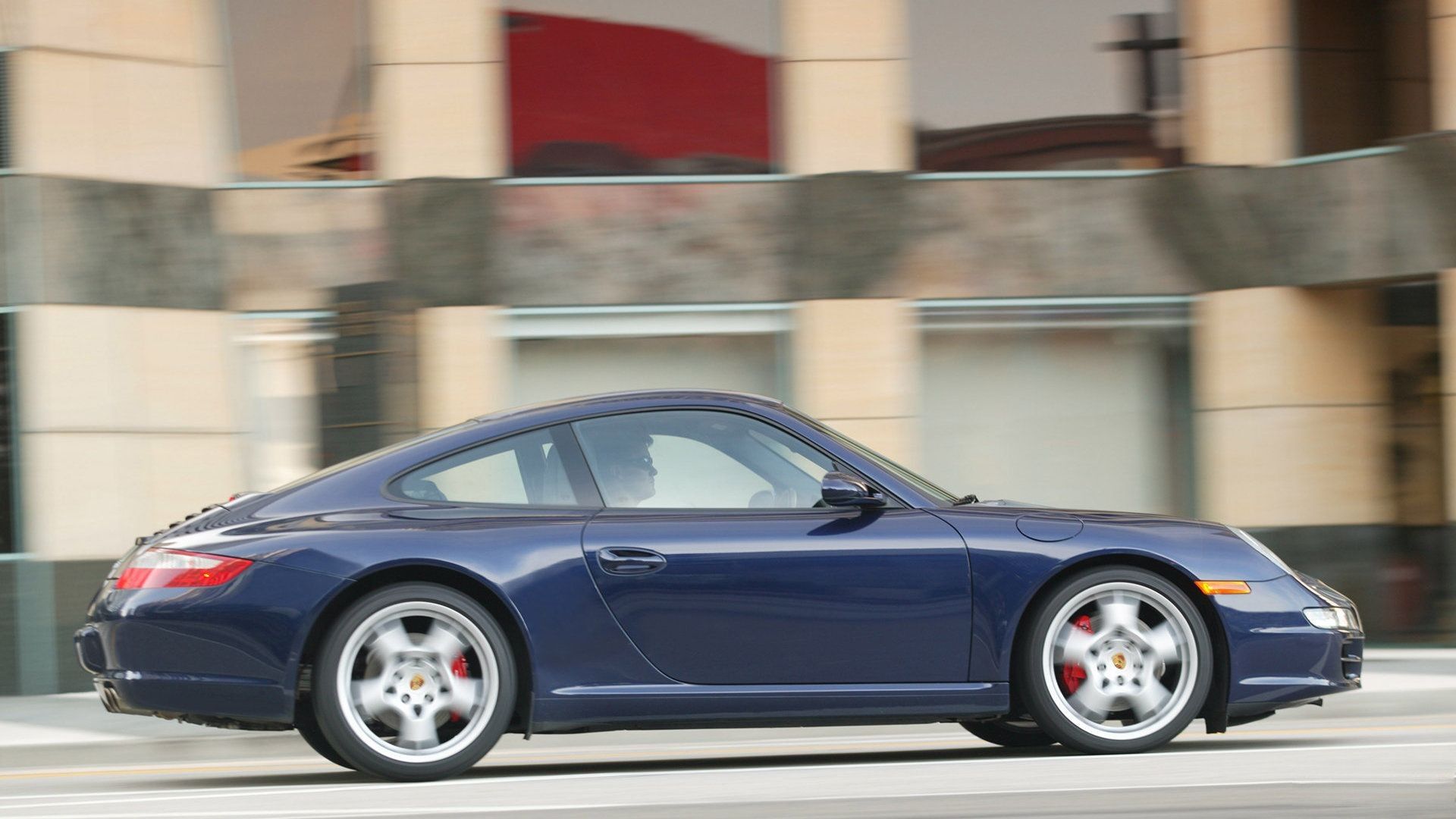 side profile view of a dark-blue 2006 Porsche 911 Carrera S (997) driving
Porsche 911 is an all-time classic in the sports car genre, regardless of the generation. It's safe to say that, over the years, Porsche engineers have mastered the art of putting the engine in the trunk. For many the 997 generation is the last old-school Porsche 911 (if water-cooled 911s can be considered old-school).
$30,000 to $60,000 can get you a Porsche 997, but you have to limit yourself to the Carrera models as some of the high-performance variants like the GT3, GT2, and Turbo command six-figure price tags. Still, with 325 to 408 horsepower, the Porsche 997 Carrera lineup offers decent enough performance, with 0 to 60 mph (97 km/h) happening in as little as 4.2 seconds. The 2008 facelift replaces the five-speed Tiptronic automatic with a seven-speed PDK.
5
2004-2009 Honda S2000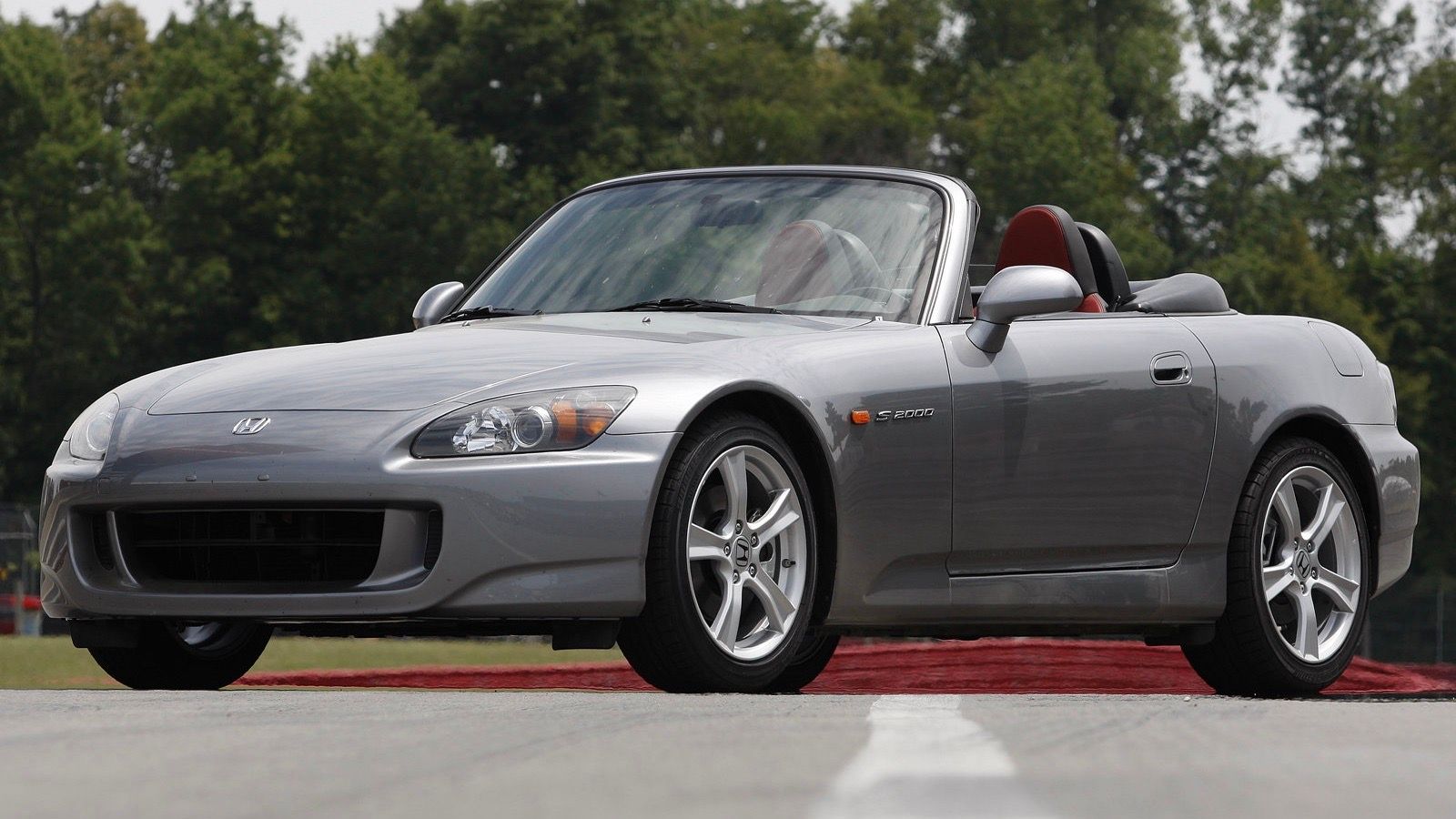 Front 3/4 view of 2008 Honda gray S2000 parked 
The S2000 was Honda's version of the Mazda MX-5 for those looking for a more visceral driving experience and more performance. The philosophy was the same – a lightweight, compact roadster, and a naturally-aspirated four-banger. Only in this case, the four-banger was an F20C unit that revved to 9,000 RPM. When it came out in 1998, it had the highest specific output of any naturally-aspirated inline-four, producing 240 horsepower at 8,300 RPM and 153 pound-feet (208 Nm) at 7,500 RPM.
From 2004 to 2009, the AP2 facelift was on offer. It came with less-punishing suspension and a 2.2-liter version of the same engine that made 242 horsepower and 163 pound-feet (221 Nm). The 0 to 60 mph (97 km/h) took 5.8 seconds. The S2000 is a JDM icon so, if you want a good example, you have to spend at least $24,000.
4
1999-2007 Toyota MR2 Spyder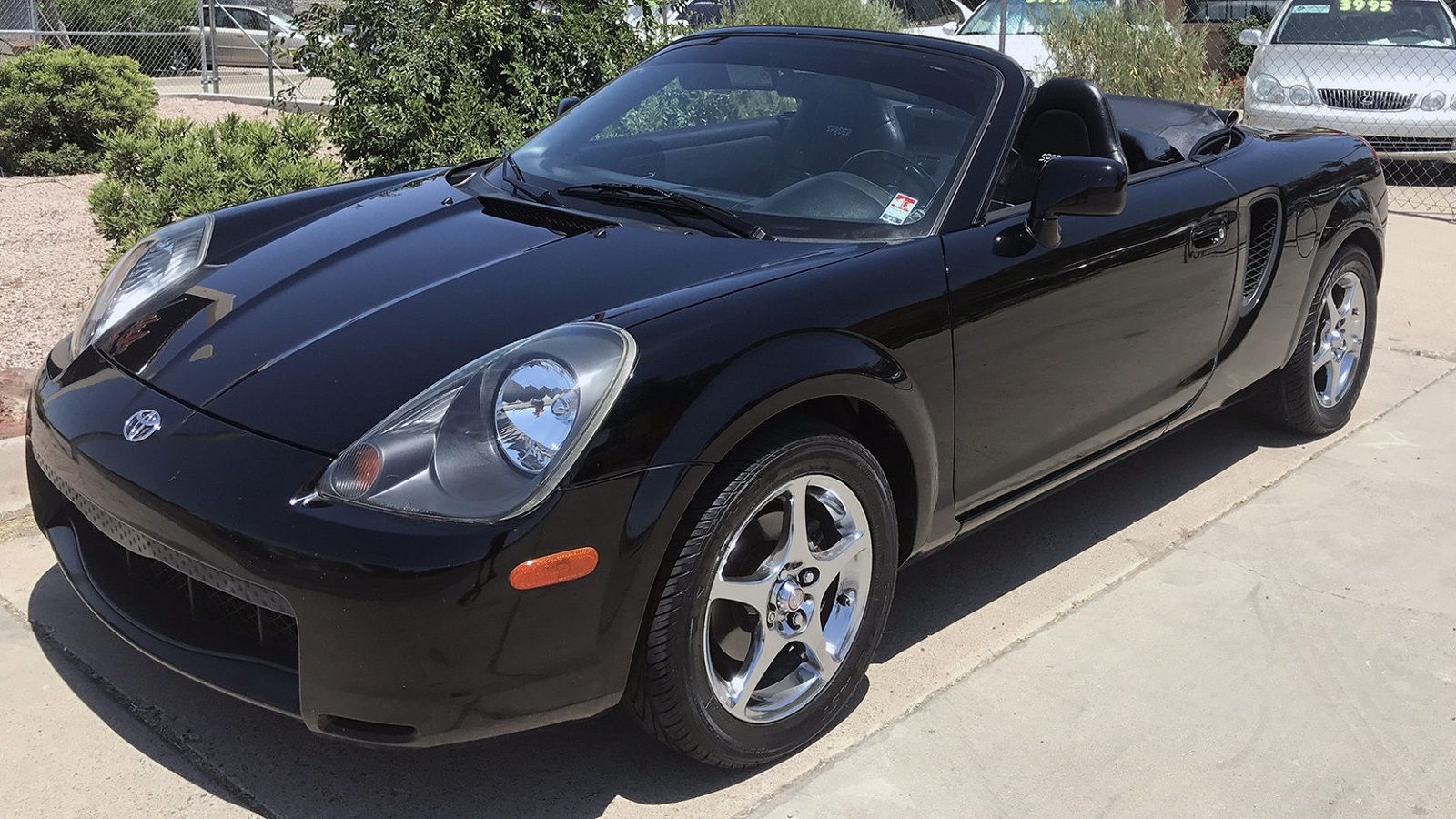 Front and side view of a 2001 Toyota MR2 Spyder
The final generation of the Toyota MR2 had the unenviable task of picking up the torch from its SW20 predecessor. Gone were the turbocharged, 3S-GTE engines, and instead a 1.8-liter 1ZZ-FED was tasked with propulsion. With just 138 horsepower and 127 pound-feet (170 Nm), performance aspirations were not high, but the W30 MR2 weighed just 2,195 pounds (996 kg).
With a close-ratio, five-speed manual, the compact Toyota sports car could reach 60 mph (97 km/h) in 7.5 seconds. There was a six-speed sequential transmission, which took 1.2 seconds longer to 60 mph. The W30 Toyota MR2 can best be described as a cut-price Lotus Elise. Depeding on condition and mileage, you can pick one up for $4,000 to $11,000.
Related: The Best Toyota Sports Cars Ever Made
3
2000-2006 BMW M3 E46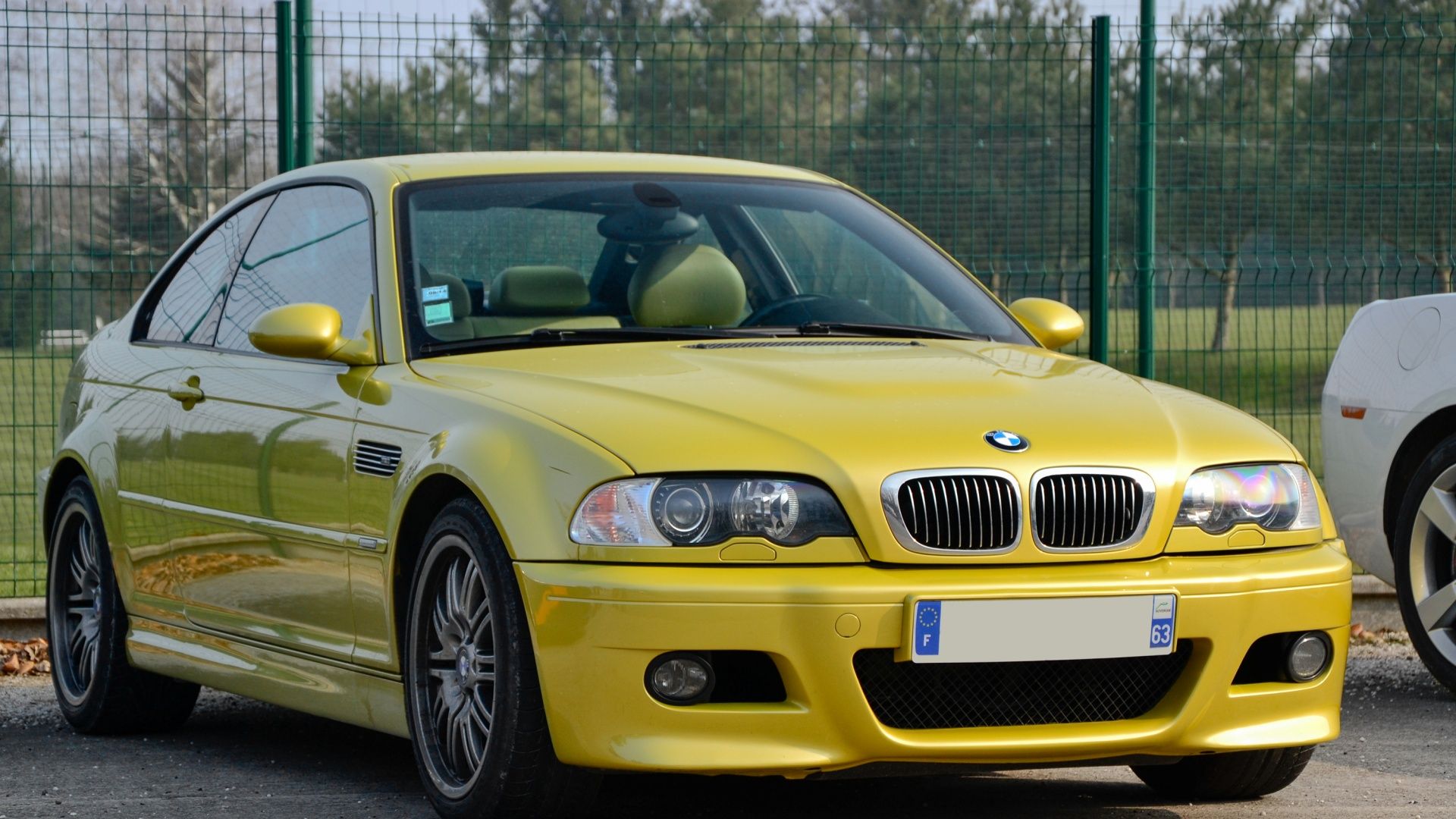 front 3/4 view of a yellow 2000 BMW M3 E46
Arguably the most popular generation of BMW's M3, the E46 was offered in both coupe and cabriolet form and delivered "Joy Of Driving" by the buckets. By the early 2000s, an inline-six engine had become a staple in M-0cars, certainly in the M3. Moreover, the E46's high-revving, 3.2-liter, S54 engine is the last naturally-aspirated straight-six put in an M-car. With 338 to 360 horsepower, depending on the market and version, the BMW M3 E46 could rocket to 60 mph (97 km/h) in 5.0 to 4.7 seconds.
A six-speed manual was standard, but the range-topping M3 CSL only got the SMG, robotized manual. Luckily, conversions are available. The E46 M3 is available in both coupe and convertible. $13,000 can get you one, but beware of gremlins. A prsitine example with history will set you back around $30,000.
Related: Is The E46 BMW M3 The Best M Car Ever?
2
2005-2013 Chevrolet C6 Corvette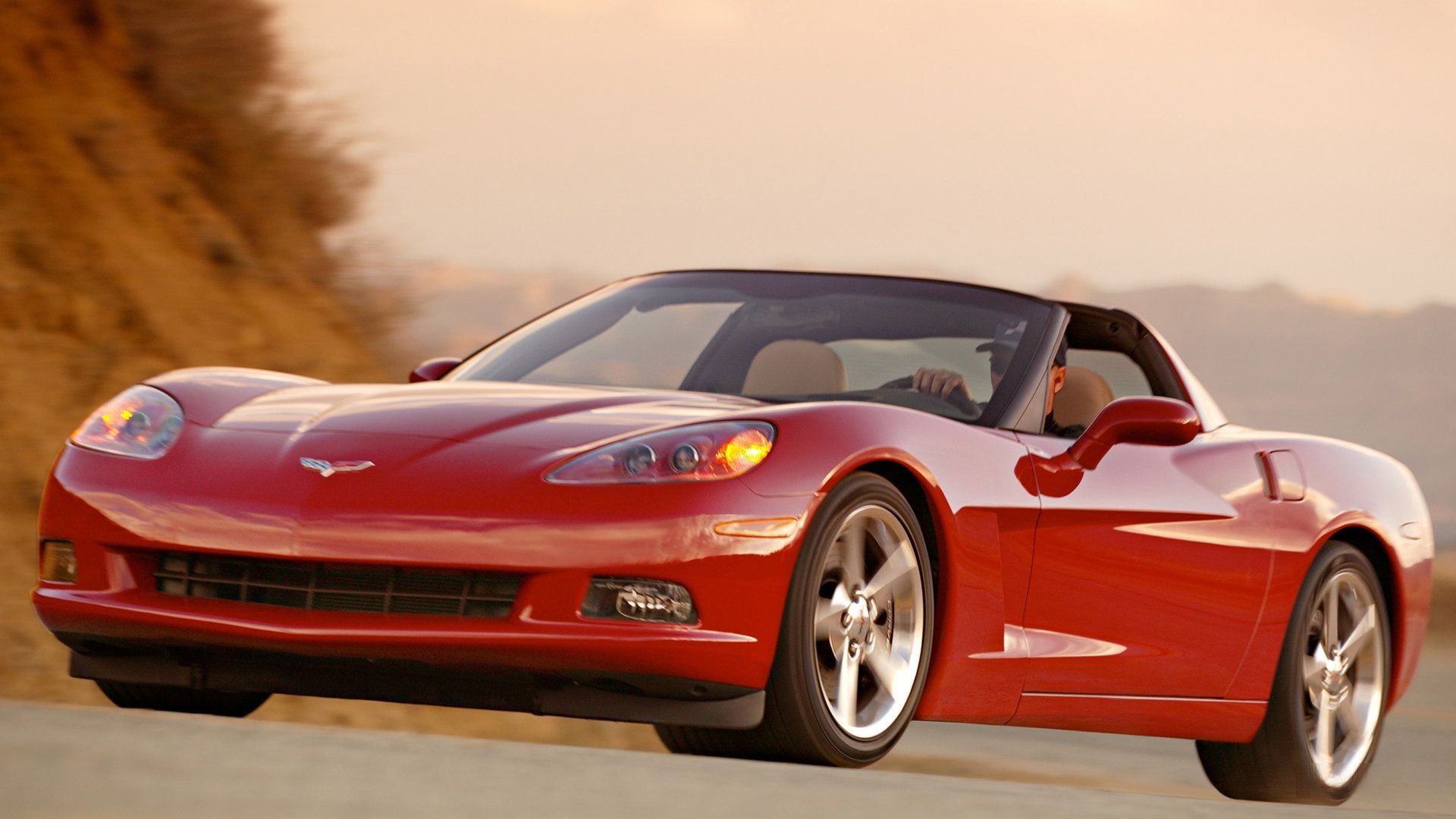 front 3/4 view of a red 2004 Chevrolet Corvette C6 Targa
The C6 Corvette was fairly revolutionary for the nameplate. Chevy released the C6 Corvette in 2005, but development started in 2000. The result was a car that brought many firsts. The most important change that came with the C6 is the fact that it was nearly five inches shorter than the C5 Corvette, yet it rode on a longer wheelbase – something that led to drastically improved handling. This along with the updated suspension also led to a ride quality never before seen in a Corvette.
Early C6 Corvettes relied on a 6.0-liter, LS2 V-8 pushing out 400 horsepower and 400 pound-feet (542 Nm). The mid-cycle refresh replaced that with a 6.2-liter LS3 that made 430 horsepower and 424 pound-feet (575 Nm), prompting a 4.0-second 0 to 60 mph (97 km/h) sprint. Today, decent examples of the C6 Corvette can be had for $27,000.
1
2002-2009 Nissan 350Z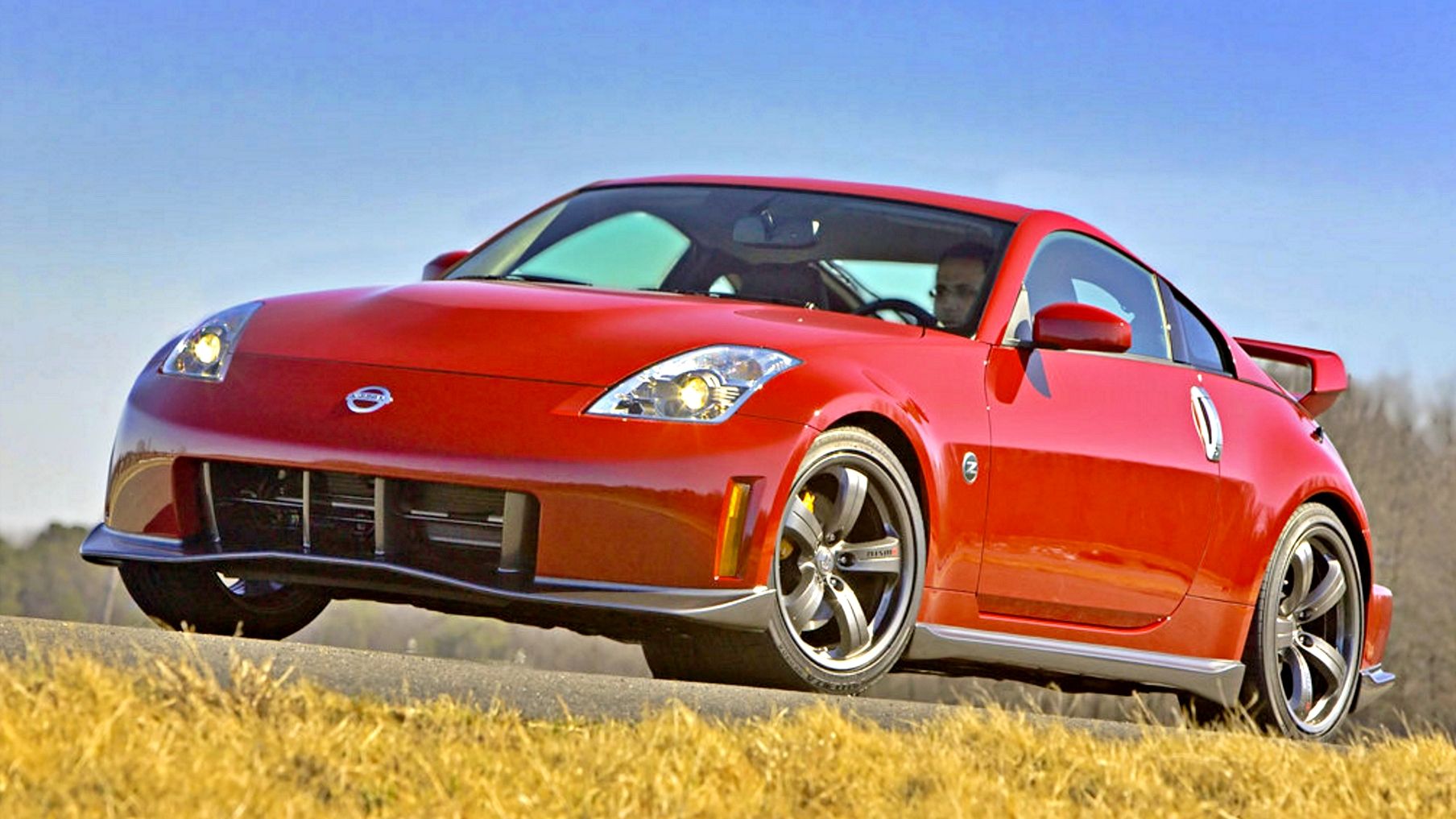 A front 3/4 shot of a 2007 Nissan NISMO 350Z
Nissan 350Z was a bit of a savior for the Nissan brand. When the 350Z launched in 2002, the U.S. market hadn't seen a Z car in six years. Like its predecessors, the 350Z was a true-to-life sports coupe, and at the time it offered a bigger bang for your buck than cars like the Mazda Miata or Toyota MR2.
The centerpiece of the Nissan 350Z was its 3.5-liter V-6, which developed 287 horsepower and 274 pound-feet (371 Nm). Facelift models got the VQ35HR version of the engine, which revved to 7,500 RPM and produced 313 horsepower. The 350Z was capable of 0 to 60 mph (97 km/h) in 5.4 seconds on to a top speed of 156 mph (252 km/h). You can find early examples for as low as $9,000 with well-maintained and low-mileage models still selling for around $25,000.