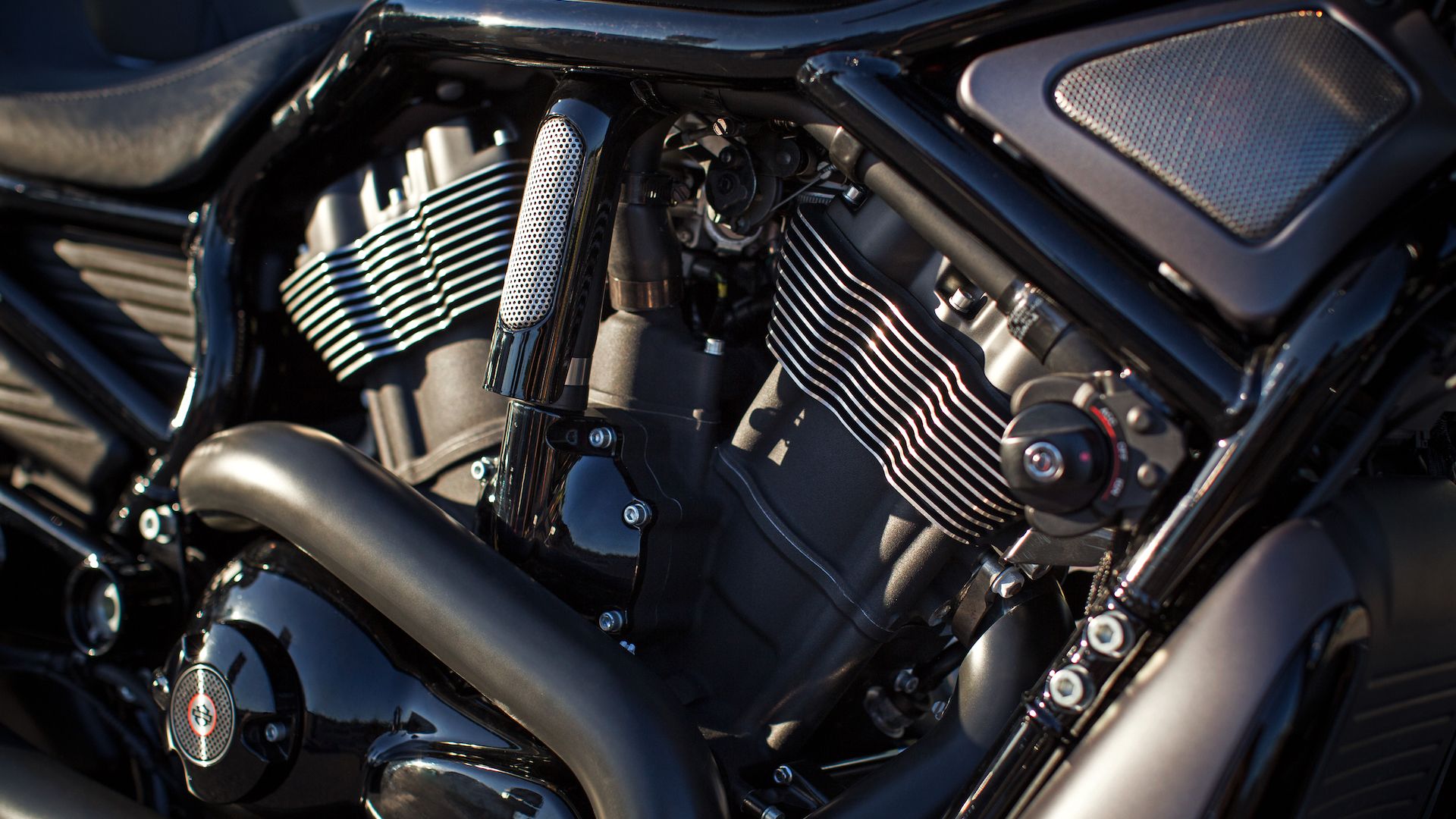 10 Things That Make The Harley-Davidson Night Rod Special
Blacked-out cruisers always give off a sense of "aggression" and "mystery," a complete inverse to their flashy, chrome-heavy counterparts. A blacked-out motorcycle can often be described as something Batman would ride. While there have been many models throughout the years that have received this visual treatment, one in particular that has a tendency to stand out from the rest is the infamous Night Rod. Before it was discontinued, this motorcycle was the third iteration of the V-Rod which rode off into the sunset in 2017. Because the Night Rod stands out even among the V-Rod family, which already separates itself from the rest of Harley-Davidson's typical inventory, this motorcycle could easily be seen as the literal and figurative black sheep of the family.
The darker counterpart to the equally divisive Harley-Davidson V-Rod, the Night Rod has carved itself its own set of die-hard followers that will forever be in love with this unique, hot-rod cruiser with a style entirely its own. Seen somewhere between your traditional V-Rod and Harley's somewhat sporty Street Rod, this bike is often viewed as a unicorn at dealerships. Once it shows up, it will only be for a very short time, and nobody knows when another one will show up again.
Related: Custom Harley-Davidson V-Rod Looks Ludicrous In Its Mercedes AMG F1-Inspired Avatar
1
The Night Rod's Engine Was Designed By Porsche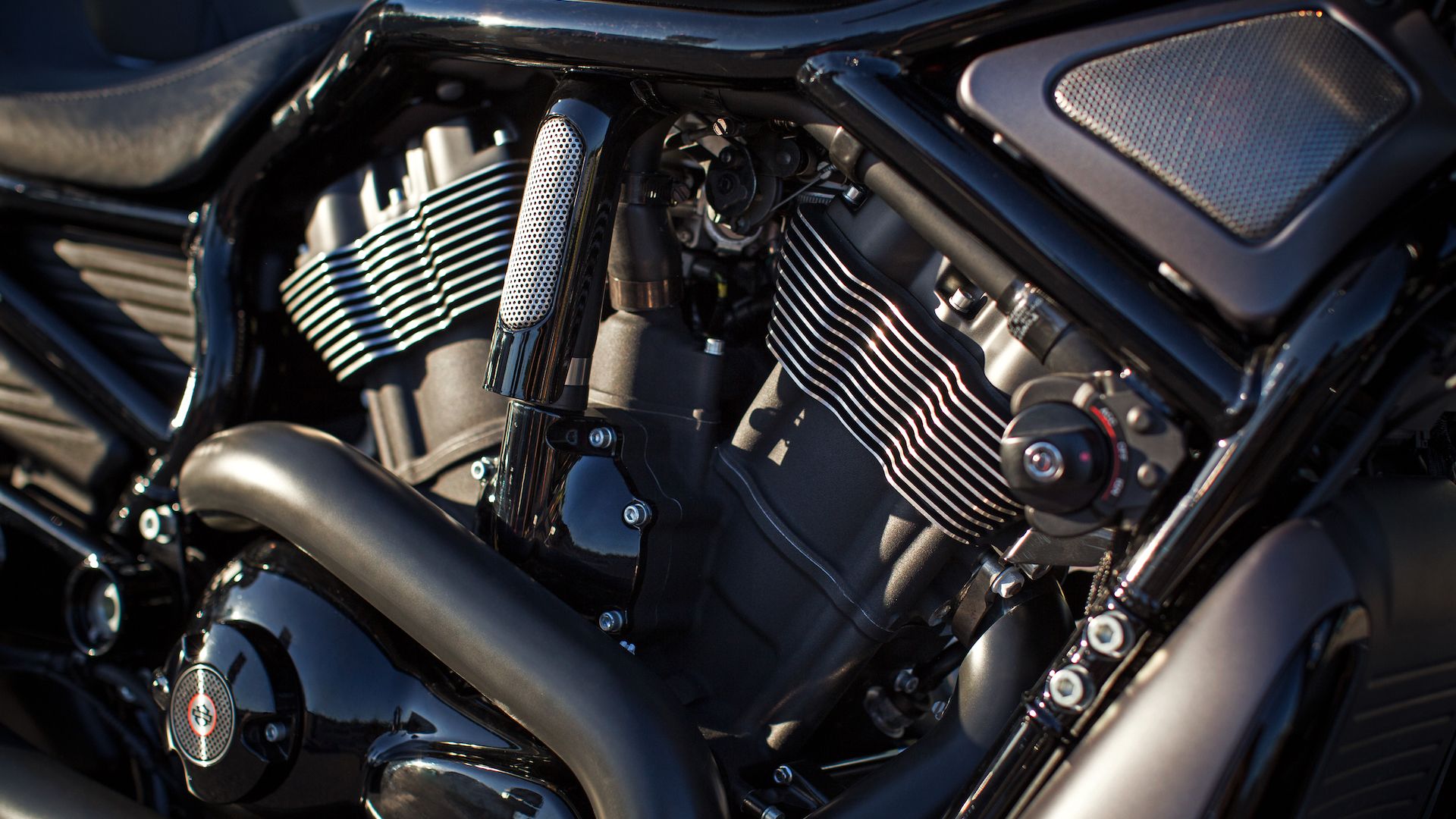 Stock photo of the Harley-Davidson Night Rod Porsche Engine
As many who are familiar with the V-Rod family's reputation, the most obvious fact is that it was a collaboration between the all-American styling and muscle of Harley-Davidson, and the genius German engineering of its liquid-cooled V-Twin engine designed by Porsche. Pushing 1,250cc's, this engine is able to produce 122 horsepower and 87 lb-ft of torque. This was certainly a jump when compared to many of Harley's other cruisers at the time of its debut.
However, this one-of-a-kind engine was exclusive to the V-Rod family, and only to the V-Rod family. Although many hardcore Harley-Davidson fans were not too keen on the idea of a liquid-cooled engine at the time, the concept has expanded into several of the newest models of the company's lineup like the Nightster, the Sportster S, and the Pan America.
2
The Night Rod Was designed To Appeal To Sport Bike Riders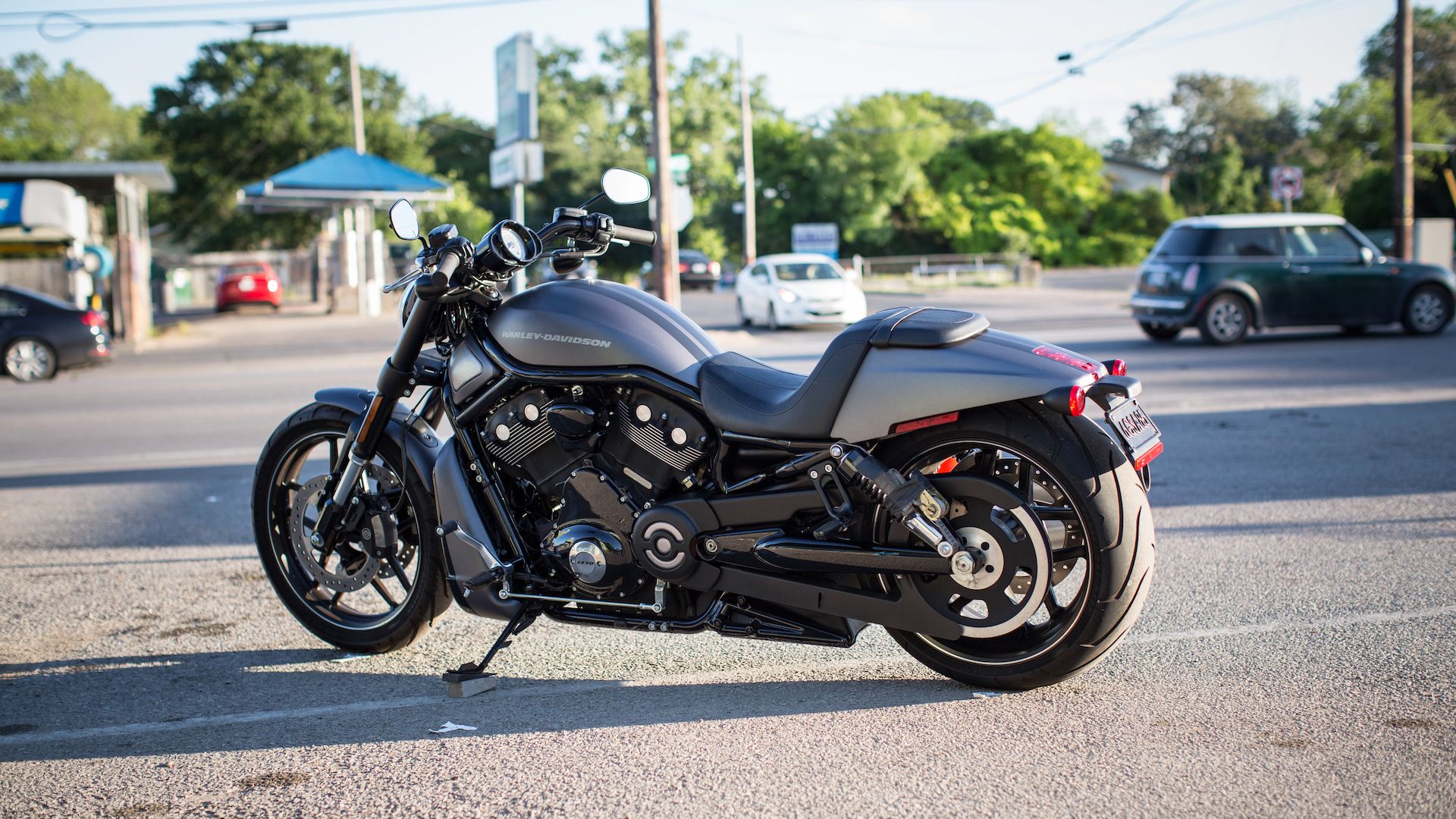 Press photo of the Harley-Davidson Night Rod
The Night Rod, along with the rest of the V-Rod family, had some of its design elements inspired by Japanese sport bikes. This was a particularly strong selling point among former Kawasaki and Suzuki riders looking to make the switch. The low-profile seat, forward controls, and streamlined design was a big win for sport bike riders looking to enter Harley-Davidson's cruiser lifestyle while riding around on a bike that offered them some features that they were familiar with. Until the Fat Bob, Lowrider S, and Street Bob started to steal sales from the sport bike market, the Night Rod was Harley's answer for these motorcyclists.
3
The Night Rod's Blacked-Out Look Made It Massively Popular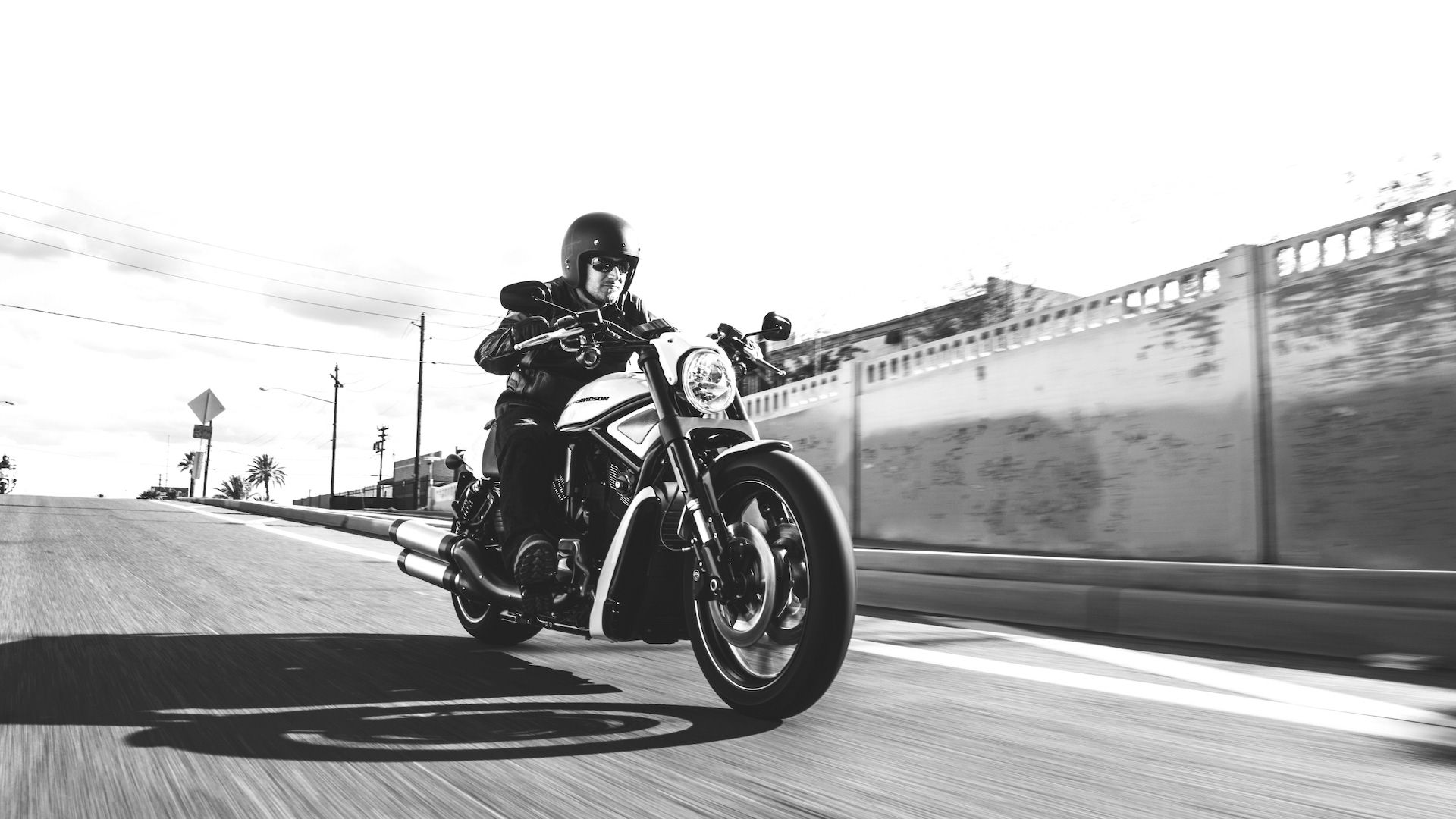 Press photo of the 2017 Harley-Davidson V-ROD
The V-Rod went through several transformations in its lifetime. There was your typical V-Rod. Then there is the Street Rod. Of course, there is also the V-Rod Muscle. But whenever someone walks into a dealership that is in the market for a member of the V-Rod family, it is highly likely they are keeping their eyes peeled for a Night Rod. Why, exactly?
This model's blacked-out look is apparently a very big selling point among hungry buyers. Black is the most common color for a motorcycle, and many consumers that want their ride to give off a dark, sinister look over something that is very bright and heavy on the chrome. So as rare as it is to come across a regular V-Rod, coming across either a Night Rod or a Night Rod Special is even more of a long shot.
Related: 10 Reasons To Love The Harley-Davidson Fat Bob
4
The Night Rod Is A Solid Cruiser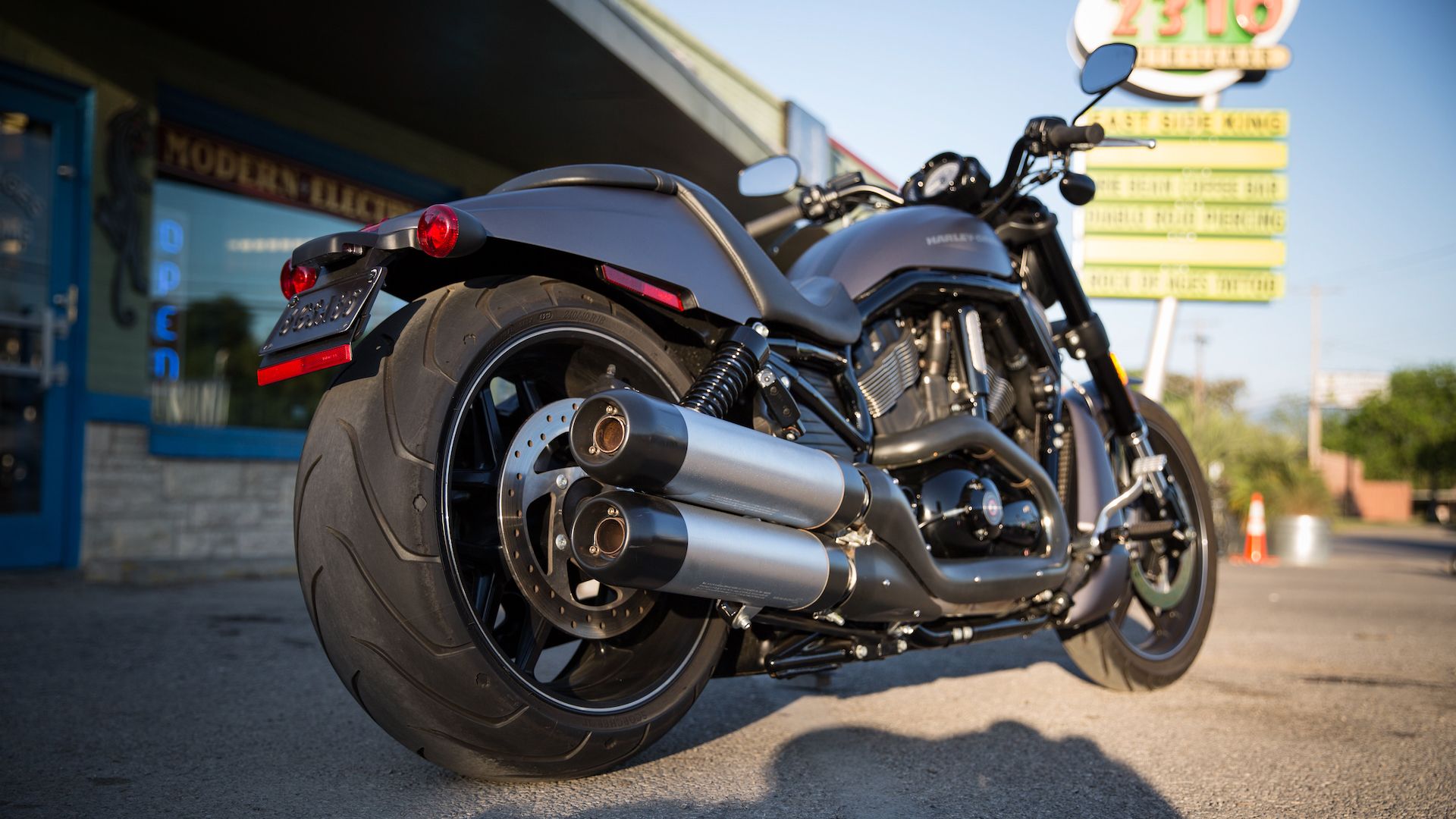 Press photo of the Harley-Davidson Night Rod
Harley-Davidson has been the tip of the spear for cruiser motorcycles. With similar low-profile models like the Fat Boy, Softail Slim, and Breakout adopting the laid-back cruiser style, the Night Rod has proven itself to be another worthy contender for those late-afternoon rides. This bike makes full usage of its low seat and forward controls to offer its rider optimal comfort when rolling down the highway and side roads in the "clamshell" riding position.
This avant-garde take on a modern chopper makes those perfectly-carved turns all the more satisfying without any worry nor discomfort to the rider. This isn't the kind of bike overly-aggressive riders used to make high-octane maneuvers in and out of traffic during a morning commute. Instead, this is a bike meant to take advantage on those warm, relaxing rides on a summer afternoon where you can actually sit back and feel the wind in your face.
5
It Could Produce Significant Stopping Power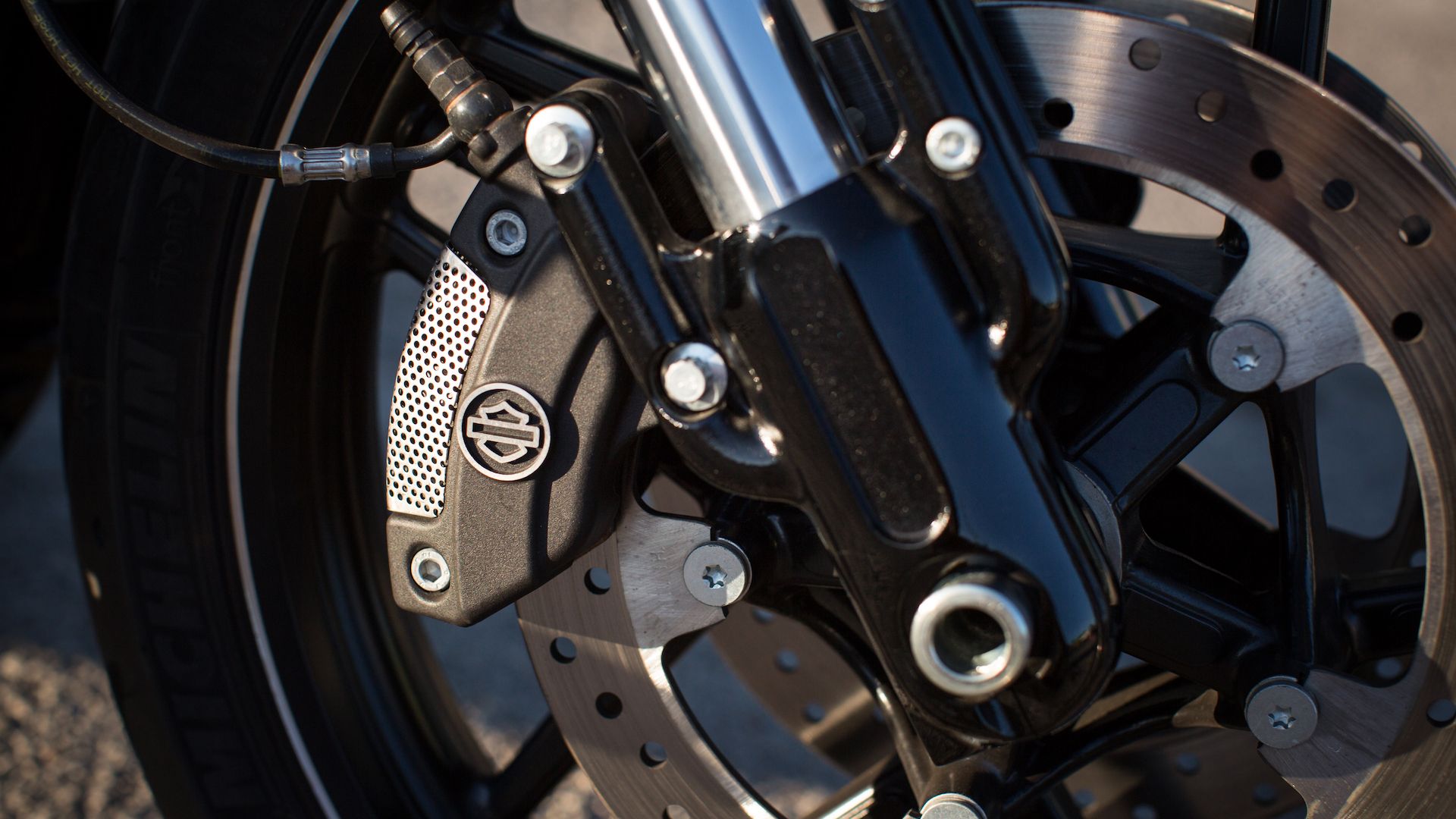 Press photo of the Harley-Davidson Night Rod Brakes
The Night Rod's braking system is the unsung hero of this motorcycle. With many riders transitioning from Kawasaki and Suzuki, the Night Rod's improved braking power was a huge sigh of relief. Especially regarding the amount of muscle packed into the drivetrain. Able to reach 60 mph in first gear, this bike would need all the stopping power it could get.
The amount of power this bike can generate at any RPM or gear proves to be quite popular for enthusiasts that enjoy loads of straight line acceleration. All they have to do is gently release the clutch. This is a very big benefit for more aggressive riders interested in more drag-type riding over gentle cruising.
6
The Night Rod Flaunts Its Unique Design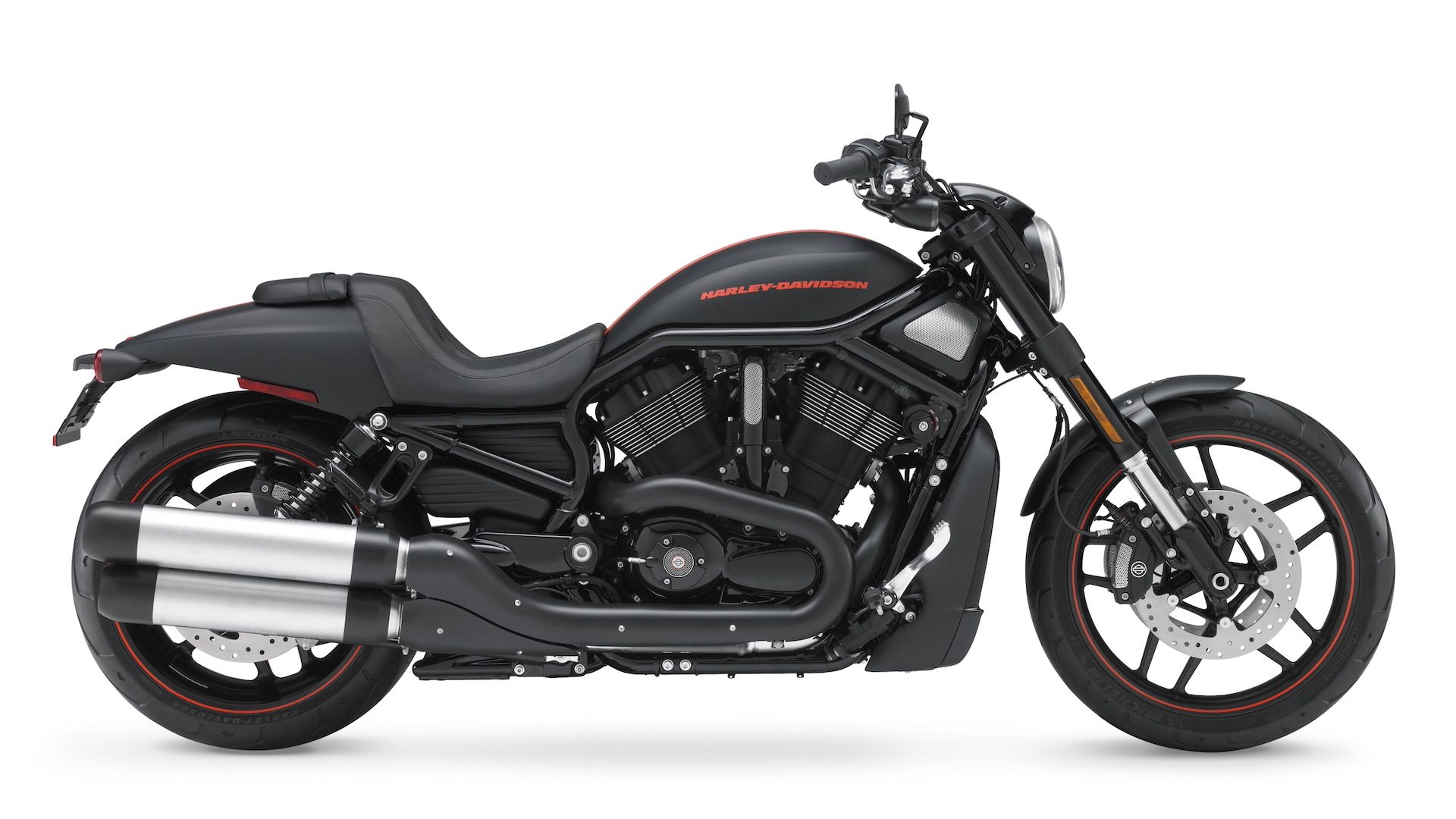 Harley-Davidson Night Rod Stock Photo
It's no secret that on some level, all motorcyclists enjoy a little extra attention. Whether you are by yourself out riding around town, or you're at a big bike meetup, we all get a little boost of self-esteem when we know our motorcycle is getting some positive (or negative, depending on who you are) attention. To know that you managed to make bikers and non-bikers turn their heads to observe and appreciate your ride is a feeling that never gets old.
With the Night Rod, that is almost a guarantee. Considering that even though the Night Rod rides under the Harley-Davidson flag, it is still a Harley unlike any other. Plus with its own niche of dedicated followers, whenever a Night Rod shows up at any big event, it will never go unnoticed. Not to mention that everyone gets a kick out of seeing the fuel tank hidden underneath the saddle.
7
There Is A Rare Harley-Davidson Night Rod Special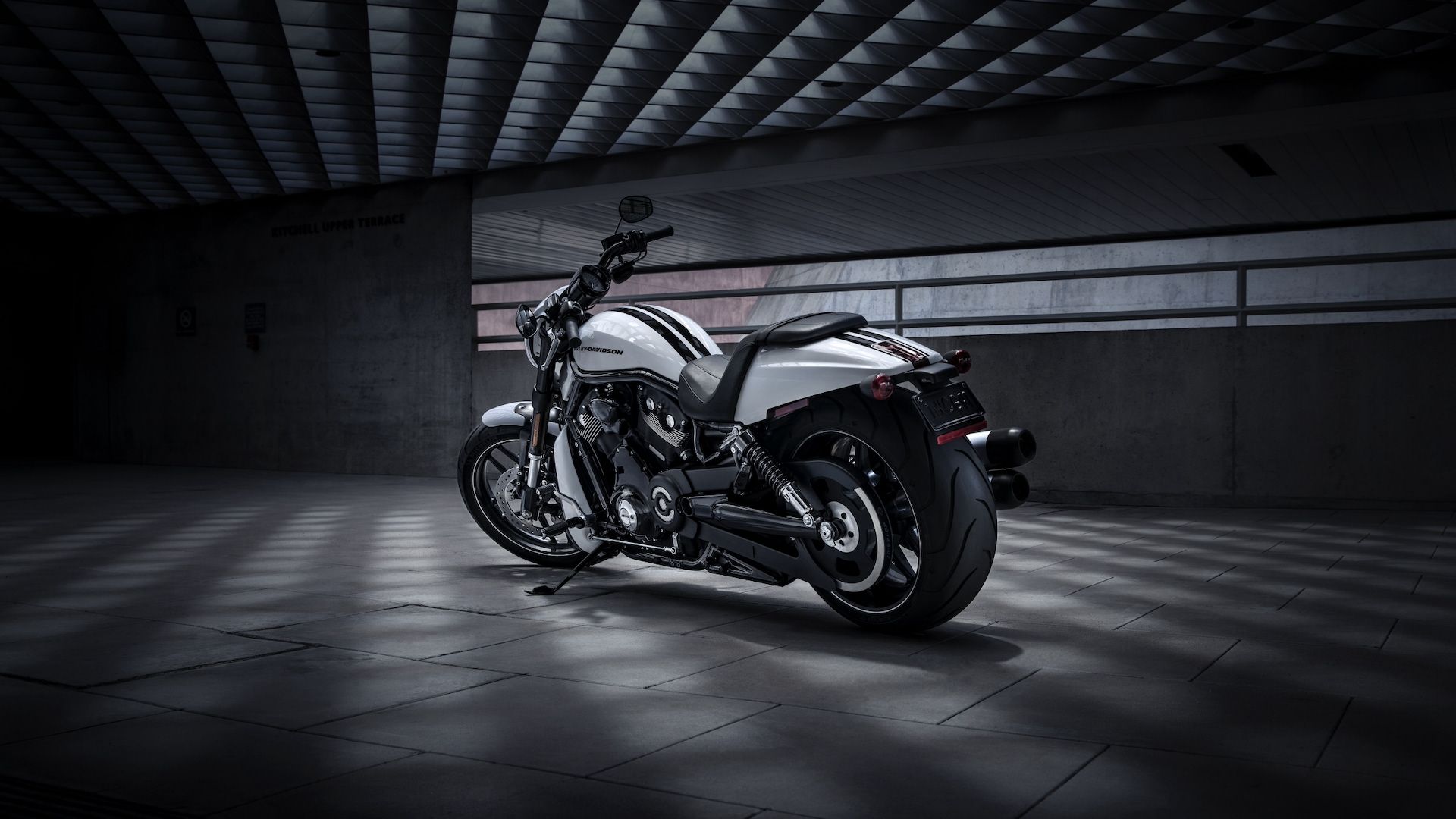 Press photo of the Harley-Davidson Night Rod Special
At first glance, the Night Rod Special brings a little more flashiness to the motorcycle known mostly for being black head-to-toe. The 2008 Night Rod Special kept up with Harley-Davidson's "Dark Series" theme by replacing nearly all the chrome pieces found on the original model, blacked-out slotted disk wheels, as well as offering its signature racing stripes pattern down the fuel tank and fenders with its own limited run of colors.
Naturally, black was one of the options. This was also the model that debuted the 1,250cc Revolution engine, which was an increase from the 1,131cc engine of its predecessors. This boost in power allowed the newer engine to produce 85 lb-ft of torque and 125 horsepower, setting the new standard for the V-Rod family going forward. Riders that were hungry for a little more kick on the straightaways were very happy with this upgrade.
Related: Dark & Dapper: 2022 Harley-Davidson Nightster Transformed Into A Custom Street Tracker By ToGASHI San
8
The Harley-Davidson Night Rod Is A Great Bike For More Experienced Riders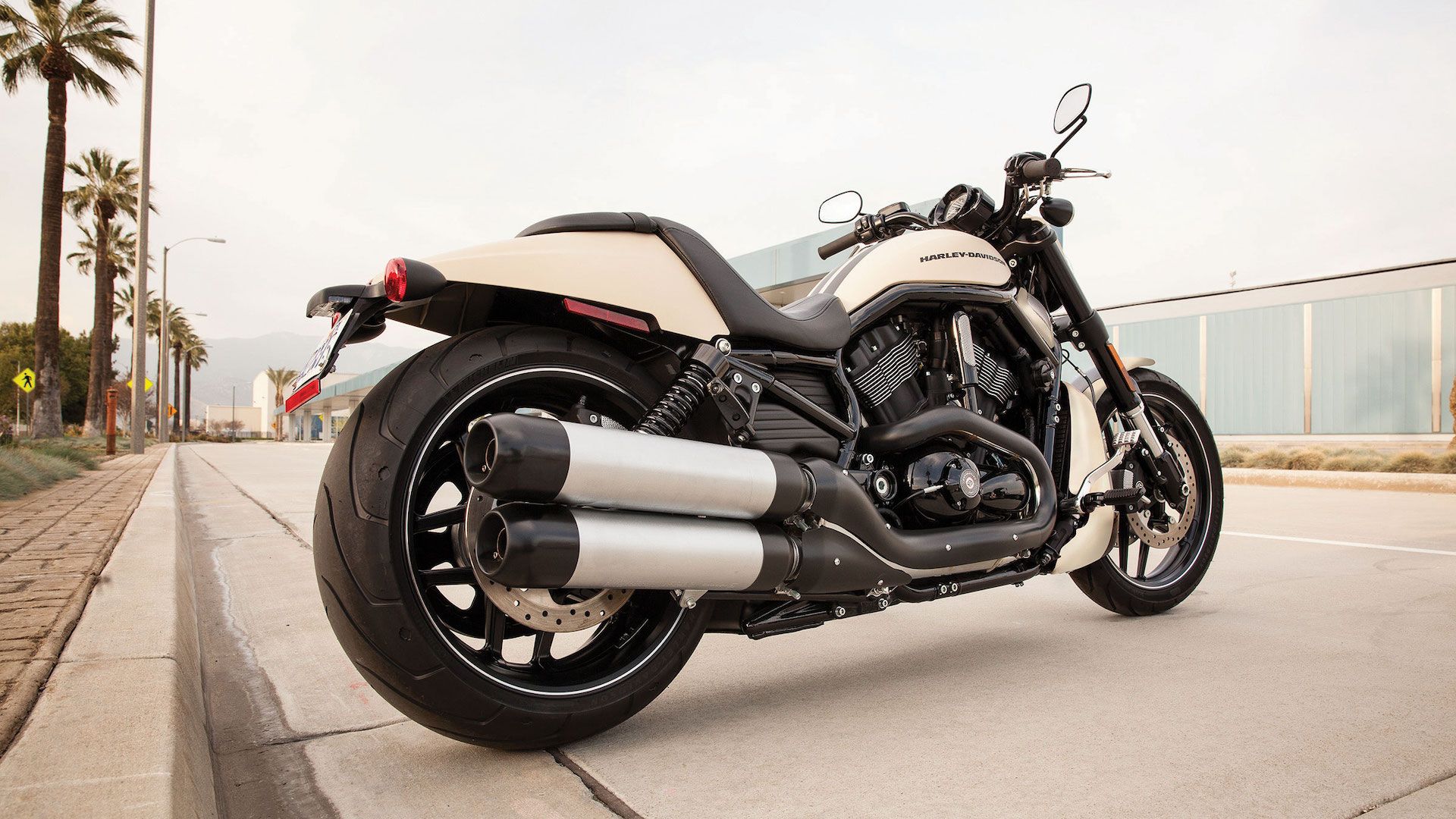 Press photo of the 2014 Harley-Davidson Night Rod Special
For anyone that has ridden the Night Rod, or any member of the V-Rod family, one will understand the kind of learning curve that comes with this type of motorcycle. While many beginner riders may find themselves infatuated with the Night Rod, it is certainly not the kind of motorcycle to start out on.
Many experienced riders will find themselves understanding the kind of handling that comes with kind of bike a little quicker than those new to the game. Given its 120 mm front tire and 240 mm meaty rear tire, the Night Rod is the kind of bike that takes its turns a little wider than most. While a newer rider may find this amount of maneuverability unpleasant, intermediate and experienced riders would find themselves adapting to the bike's riding style in a way that would match up with their own.
9
Discontinued Due To Weak Sales And Poor Emissions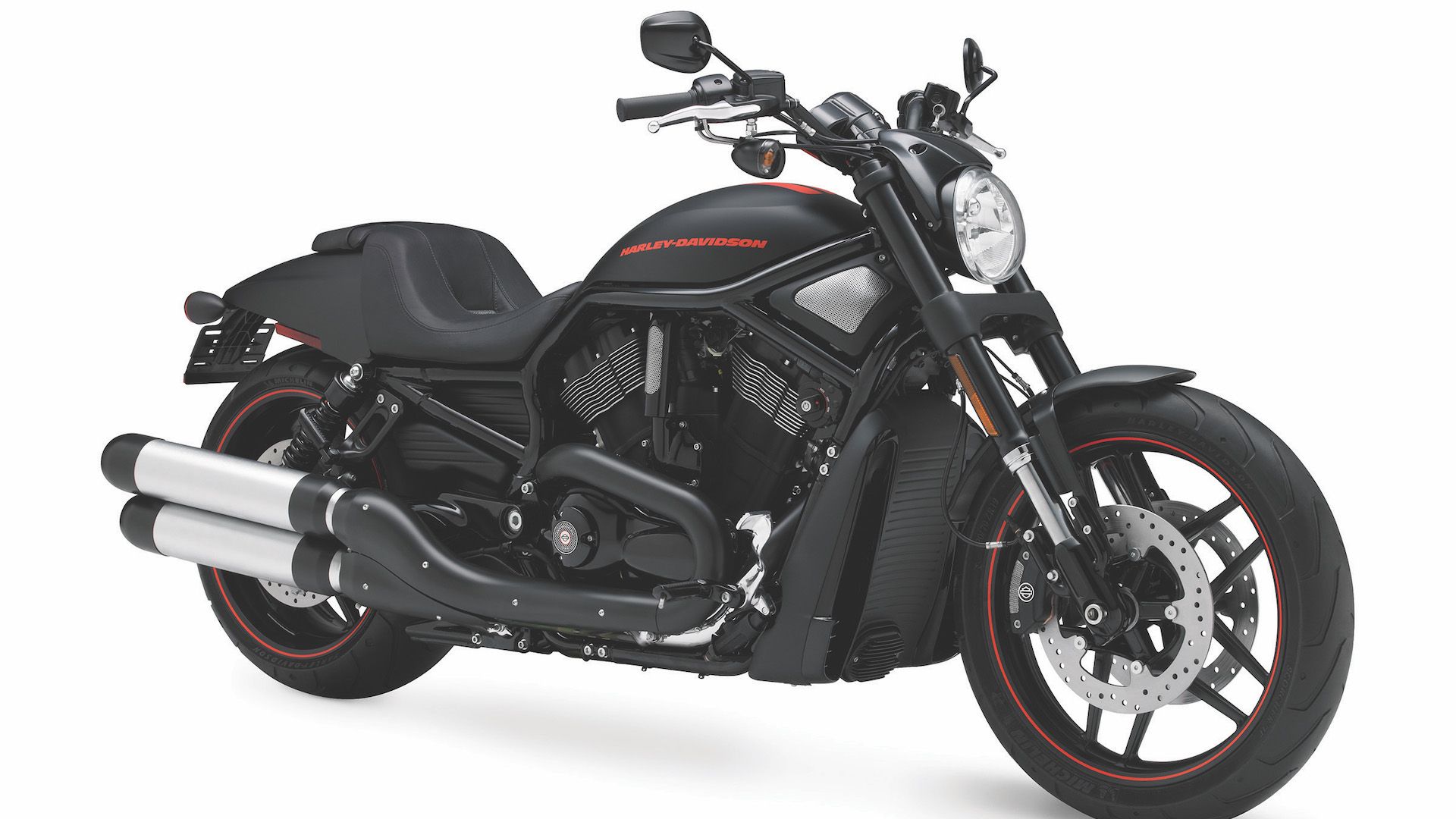 Press photo of the 2015 Harley-Davidson Night Rod
When the V-Rod family had been part of Harley-Davidson's lineup for nearly 20 years, many dedicated fans were surprised to learn of its extinction in 2018. While the company never formally explained the decision to end its production, there have been many plausible reasons for why this bike met its end. Many believe that the V-Rods were no longer able to meet the Euro 4 emission standards set by the EU. Another reason that could have lead to its discontinuation is one that many other models are familiar with, which is dwindling sales.
While the V-Rods were able to draw the attention of customers familiar with Japanese bikes for a time, soon they would see themselves surpassed by European cruisers. If these bikes were not able enough to pull their weight, it may have been a wise business decision to pull the plug. While the V-Rods were able to have a very successful run with Harley-Davidson, numbers would be the determining factor for whether a model stays or goes, and 2017 would be the year this bike reached its final destination.
10
There Is No Better Time To Get A Night Rod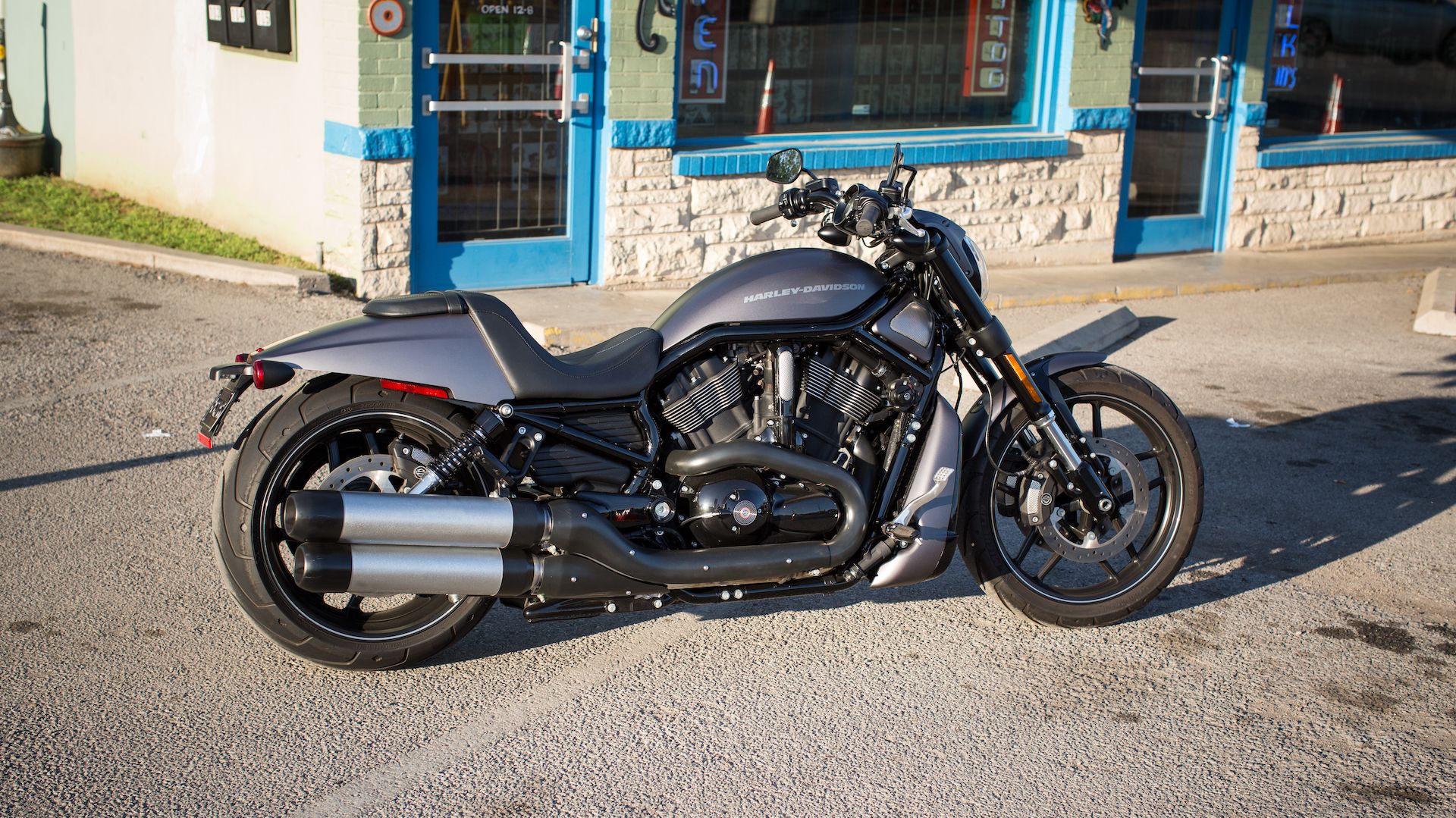 Press photo of the Harley-Davidson Night Rod Wide Shot 2
As mentioned before, the Night Rod has been a very popular model among a niche group of riders. When they arrived at the showroom floors of dealerships brand-new, it was no surprise to anyone to see them disappear almost instantly. Now that they have been discontinued, the market has proven to be quite competitive for enthusiasts looking to finally get their hands on one. What makes the limited availability for Night Rods a bittersweet situation is that while there are so many to go around, not everyone has their eyes on them. Some of Harley's newer models like the Lowrider ST, Sportster S, and line of Road Glides have garnered the attention of prospective buyers, leaving Night Rod enthusiasts more space to find the bike of their dreams without interruption.