Sports and utility vehicles are more popular than ever, and automakers have had to shift much of their production to satisfy the insatiable appetite for new trucks and SUVs. Alongside the big trucks Americas adore so much is a new crop of modern compact pickups built on unibody platforms like the Honda Ridgeline based on the Honda Pilot and the Hyundai Santa Cruz which deploys a Hyundai Tucson underpinnings to offer carlike handling and ride.
But these aren't the first trucks built on a car's underpinnings. Other automakers have done it before, including Subaru with the Subaru Brat, BMW with the auditions E30 M3 pickup truck prototype, and Mini with the Mini Pickup. In 1961 Mini introduced a ute built on the larger Mini Van. There wasn't anything like it, and it became a special working-class hero and a revolutionary concept that remains unsurpassed in the tiny car hall of fame.
8

It Is A Unique And Quirky Take On The Classic Pickup Truck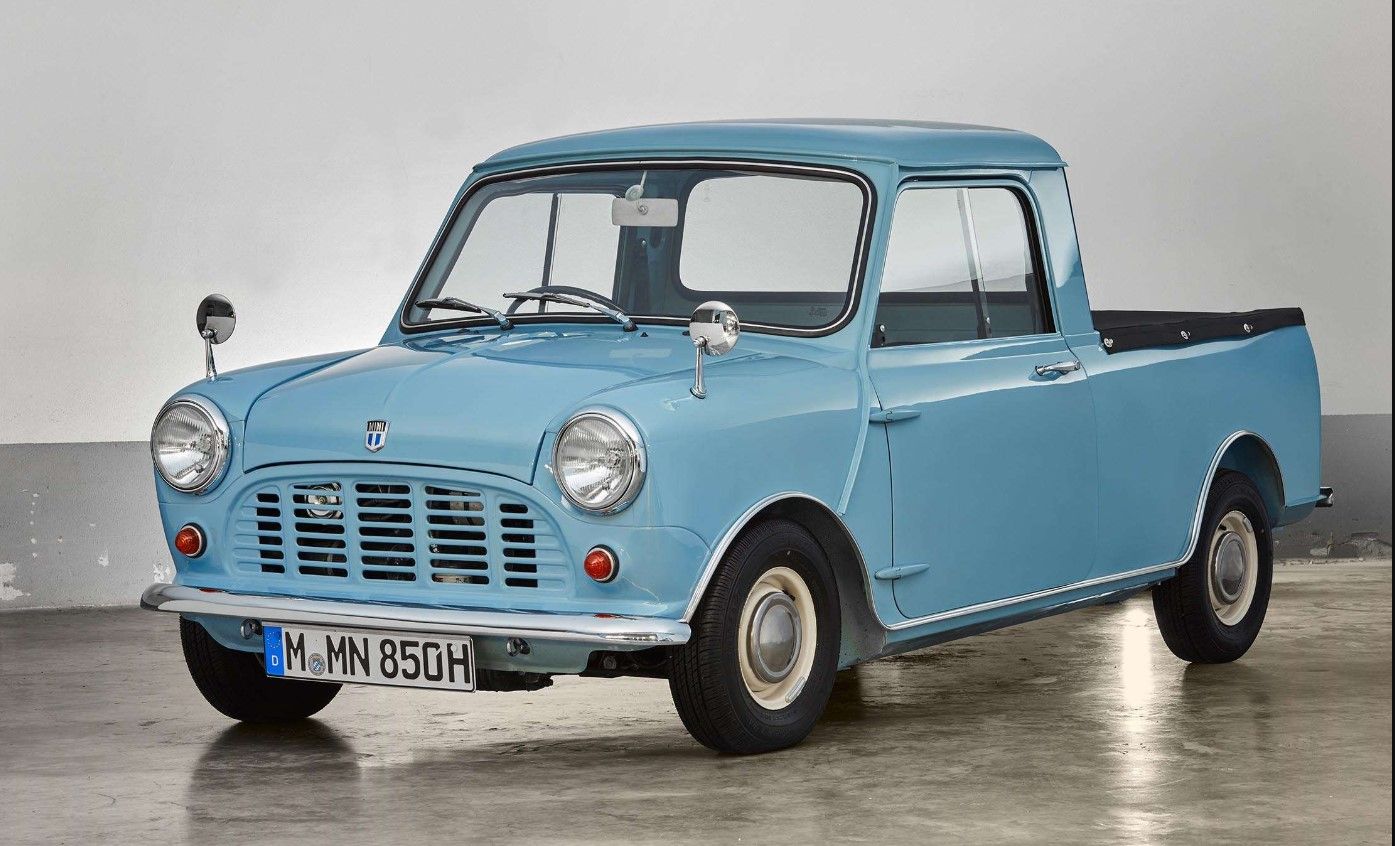 Introduced in 1961, the Mini was a small, rudimentary, but absolutely pleasant tiny utility vehicle. Classic pickups in the mold of the Ford F-Series, Dodge Ram, or Chevrolet C/K came with sturdy, rugged appearance, with simple, functional features, deployed for heavy work like farming and construction.
But the Mini Cooper S Pickup was a unique and quirky version of a classic pickup truck. It combines the small size and fun design of the Mini Cooper car with the utility of a pickup truck bed.
RELATED: Here's Why Mini Cooper Should Bring Back Their Truck
7

It's Small And Agile, Making It Great For City Driving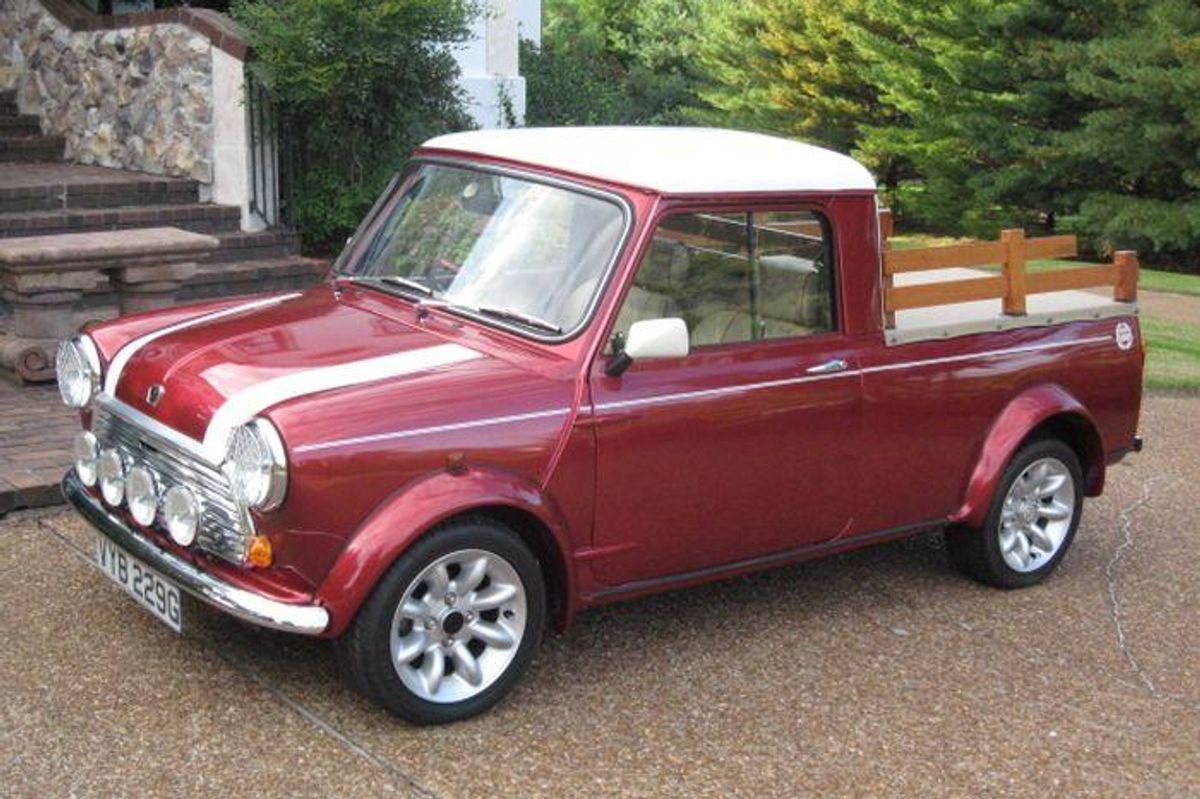 Automakers understand that most of their customers live in the city and are producing various cars suited for urban needs. Since its debut in 1959, the Mini has remained the standard that the best city cars use as a reference.
The Mini Cooper S pickup, based on the Mini Cooper S model, is small and agile, making it great for city driving. Its compact size allows it to navigate tight city streets and park in small spaces easily.
6

The Classic Mini Cooper S Pickup Features A Surprisingly Spacious Cargo Area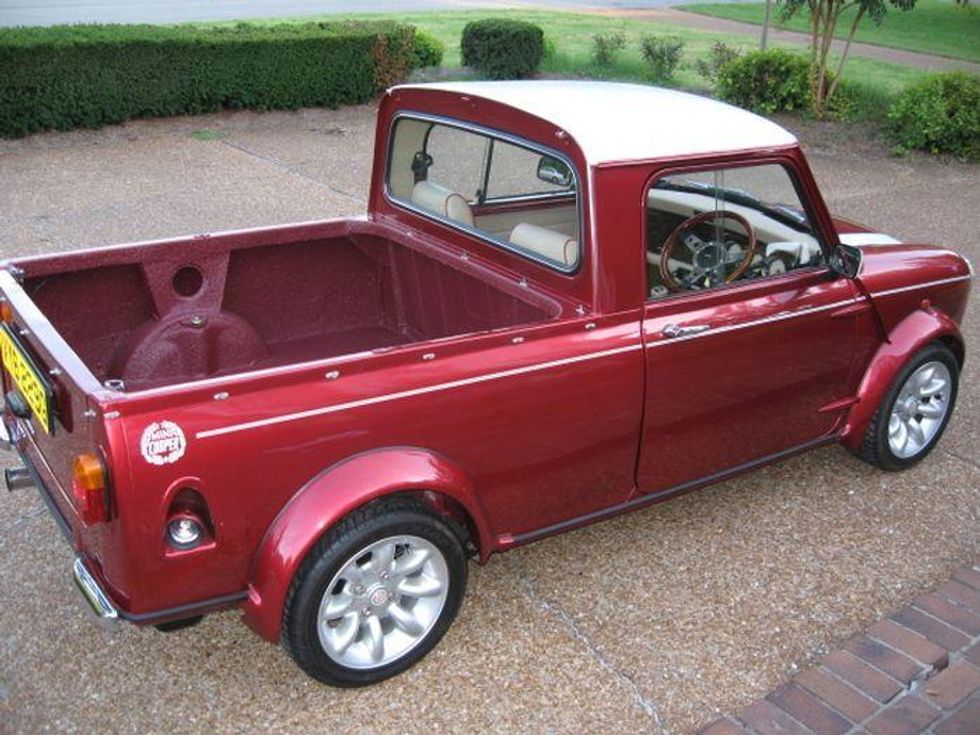 Pickup trucks are all about practical utility and versatility. The ability to haul cargo that you couldn't carry in a car or an SUV thanks to the extra useable storage space. Despite being built upon one of the smallest cars, the Mini Cooper S Pickup features a surprisingly spacious cargo area.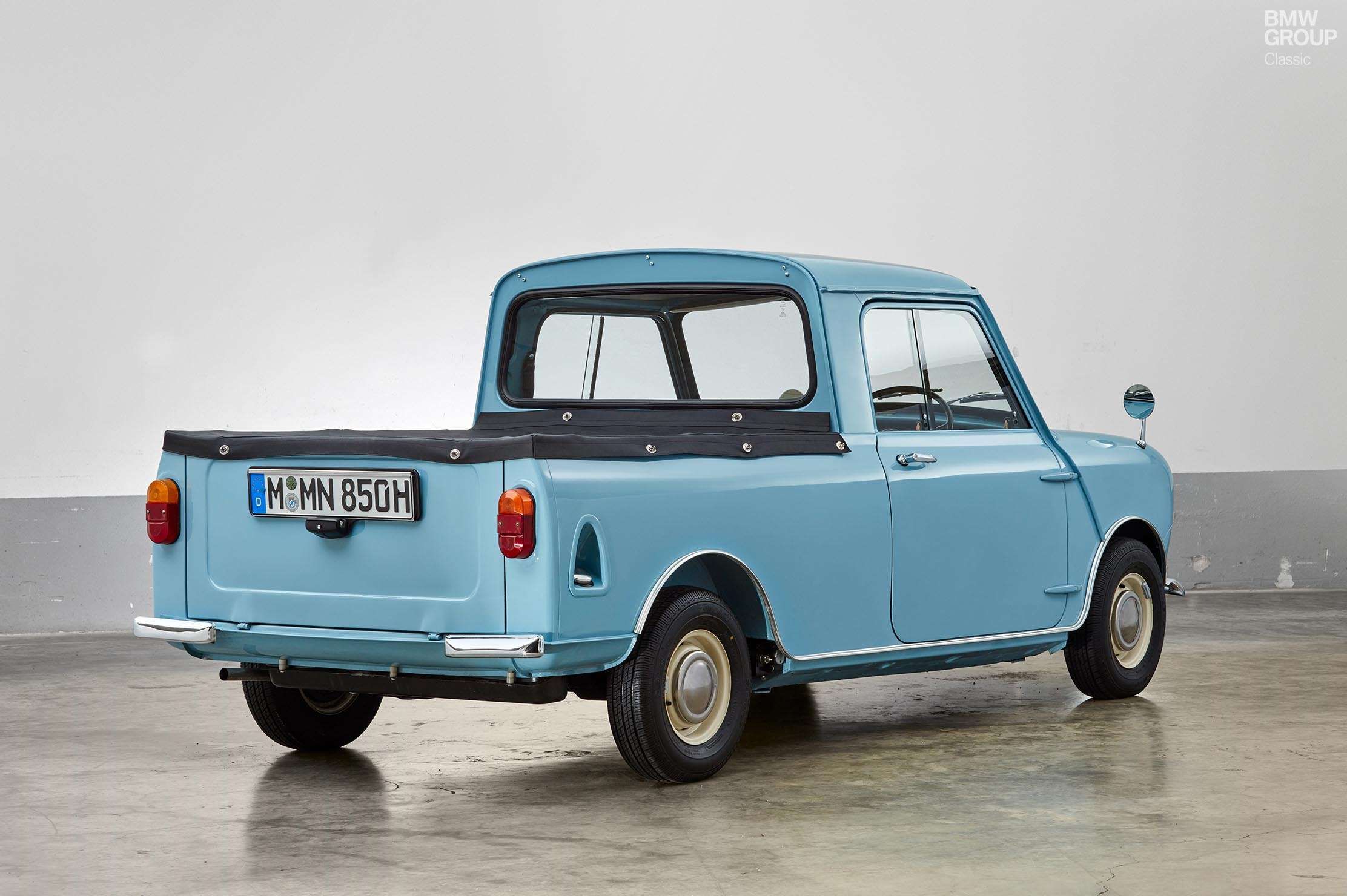 It came with an extended wheelbase about 10 inches longer than the car, which enabled it to carry up to 699 pounds of gear in the 47-inches long and 34 inches wide cargo area. The tailgate folded down to create a level surface, making it easier to heave the requisite loads on board. Also, you could order your ride with a canvas and hoops to protect onboard loads from the elements.
RELATED: Here's What Makes The Classic Mini Cooper S Pickup So Special
5

It Is A Fuel Efficient Pickup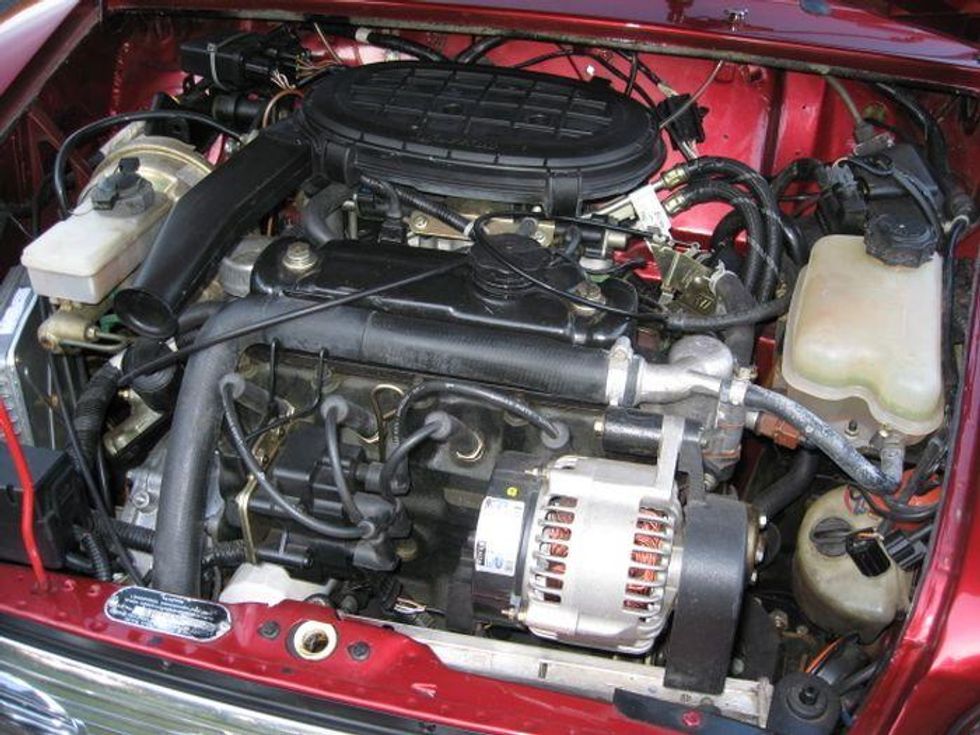 The Mini pickup originally came with an 848cc four-cylinder engine making 34 horsepower. In 1967 the displacement grew to 998cc and output to 38hp. These were meager numbers, but it was adequate for a vehicle of its size. Still, it made up for the lack of power with incredible fuel efficiency.
Tradespeople and artisans could haul their goods around town while incurring a fraction of the gas costs they would in big trucks.
4

It Has A Stylish, Retro Exterior Design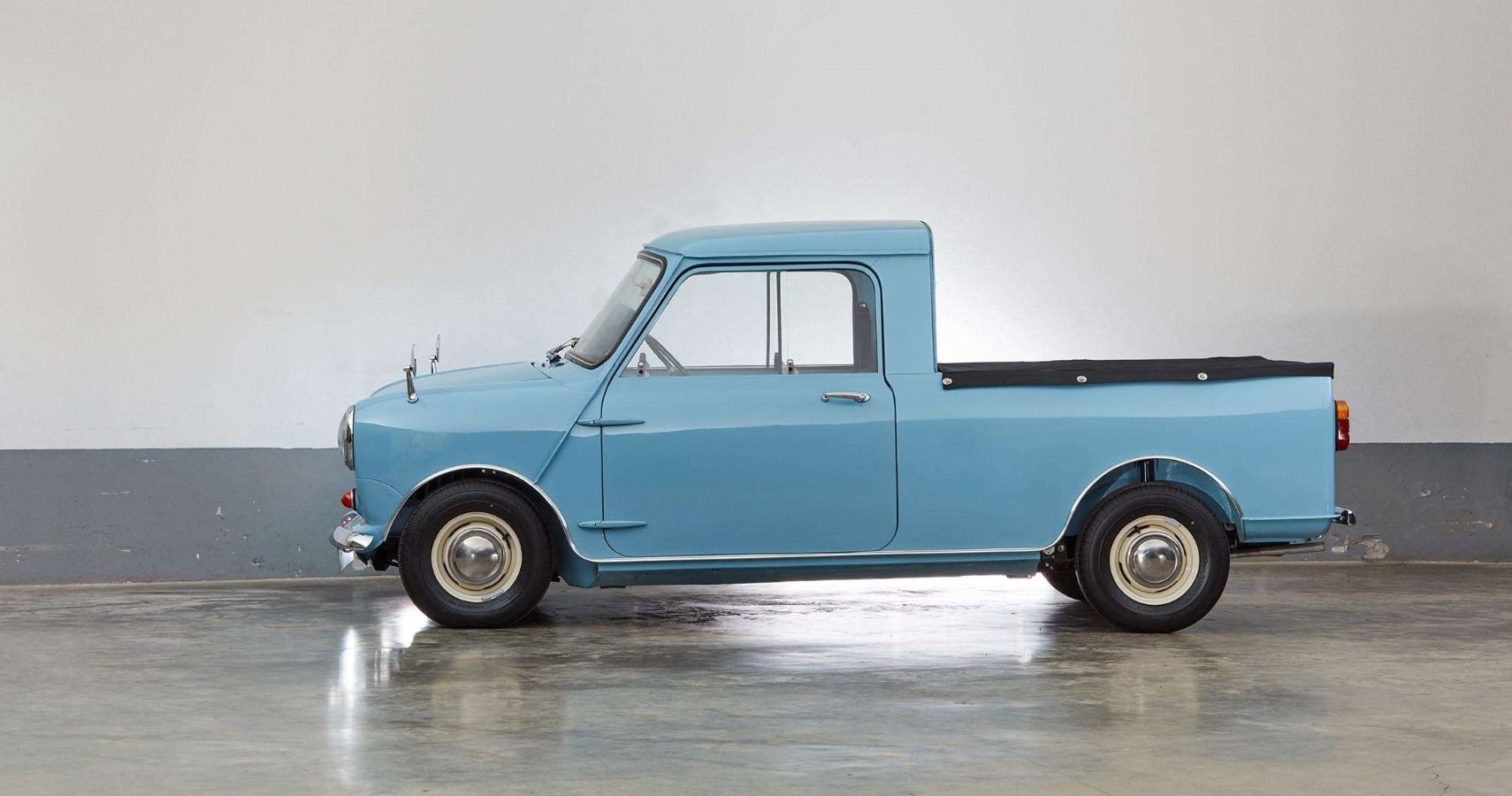 While some might consider classic trucks stylish, most of them typically came featured a rugged and utilitarian design compared to modern trucks. They built them for work rather than aesthetics. But the Mini Cooper S Pickup can be considered a stylish pickup thanks to its small size and distinctive, retro-inspired design.
It adopts a simple and clean design with a minimalist approach that makes it a timeless automotive piece. Unlike its car siblings, the pickup didn't feature a chrome grille and came with external door hinges.
RELATED: These Are The 9 Smallest Pickup Trucks For Sale In The US Today
3

The Mini Cooper S Pickup Came With A Minimalist Interior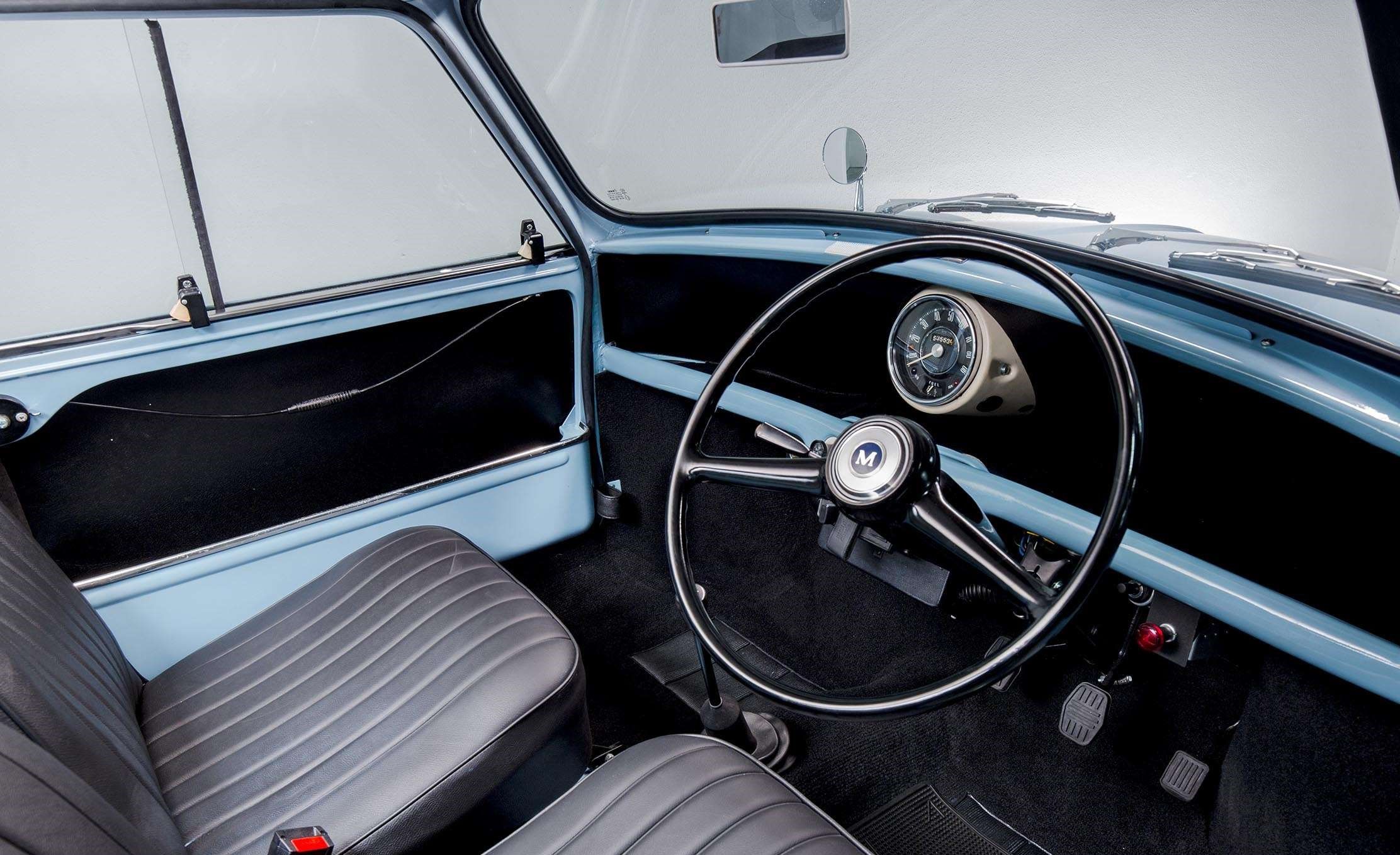 A minimalist interior design is a defining characteristic of the Mini brand. Even new Mini Cooper cars come with a minimalist yet modern interior design featuring clean lines, a focus on functionality, and a sporty feel. Inside, the Mini Cooper S Pickup displays a perfection of the art of leaving things out. It was the best case of business first, with any signs of luxury shunned to keep costs low.
Inside the cabin, you will only find a steering wheel, seats, and pedals. They crafted these pickups primarily for tradespeople, and you could only order a stripped-down Mini in the Pickup or Van guise.
2

The Mini Cooper S Pickup Allowed Excessive Modification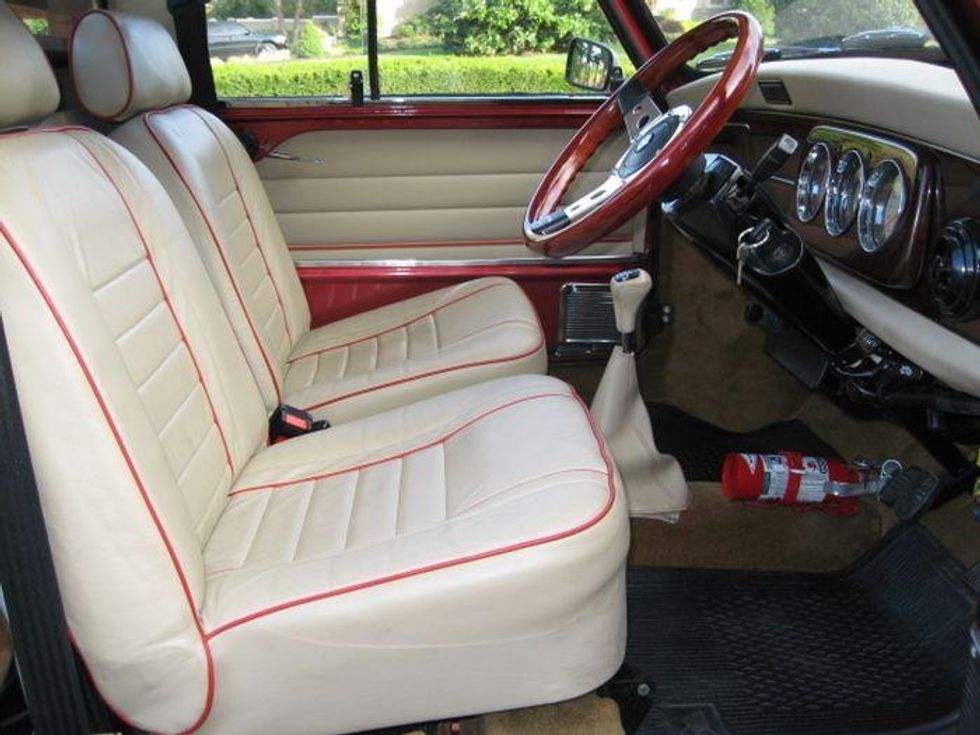 Mini cars, old and new, are subject to some of the most insanely modified projects among the Mini community. Some, like Red Bull, have created their take on the Mini pickup. They've been modifying them since the first model hit the streets, and one of the most appealing factors of the Mini Cooper S Pickup is its capacity for modification.
It allowed owners to fit many aftermarket updates such as shiny grills, fog lights, and side rails. Also, its barebone nature leaves lots of room to install lots of modern extras.
RELATED: 2022 Mini Cooper: Costs, Facts, And Figures
1

The Mini Cooper S Pickup Is A Rare Classic Mini
While this is bad news for those who desire to own one of these trucks, the Mini Cooper Pickup's rare status increases its desirability. There are millions of Mini cars out there, but only 58,179 ever left the assembly line between 1961 and 1983. Most deteriorated beyond the possibility of restoration.
According to Hemmings, there are likely less than 500 units left in the world. In 2005 BMW Group built a Mini Cooper S Pickup but it remained a prototype never to reach production.
Sources: Hemmings, Autotrader, BMW Group, Mini USA, Hot Cars