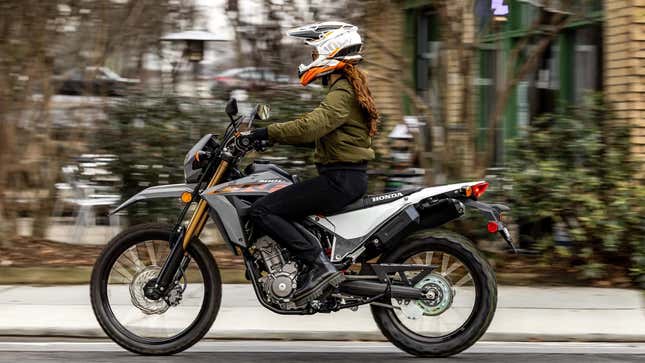 Best New 2023 Motorcycles for Beginners on the U.S. Market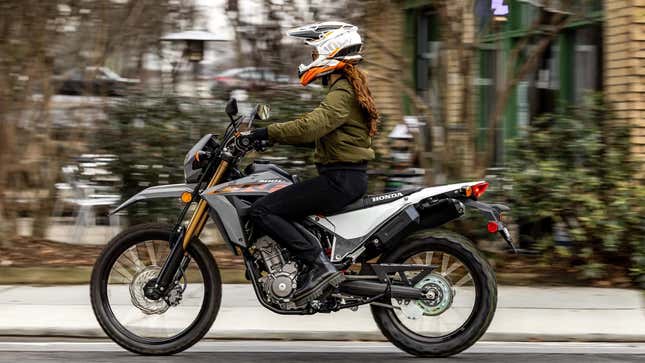 Starting at $5,399 and $5,699 (excluding dealer prep, delivery)
The 2023 Honda CRF300L is the Honda Africa Twin for people who are my height (5″3′) or for those who are just starting to ride. Last month, I swore I'd buy a big ADV motorcycle and just get out there. I went through the usual progression of budding ADV riders: I started by wanting a Yamaha Ténéré 700, then wanted a Kawasaki KLR650, then thought I ought to splurge and get a BMW GS1200. I realized the error of my ways and ended up at a local dealer to look at Honda Africa Twins, which was another error.
As you might have guessed, I learned that the venerable Africa Twin is too much bike for me — especially since I only want something to ride on fire roads. The dealer suggested I try something smaller since I wasn't planning to go touring. I threw a leg over the saddle of a CRF300L and promptly fell in love. The bike is light at 306 pounds; it's easily maneuverable and even with its high 34.7-inch saddle and my 29″ inseam it would have been a good fit. I think.
The only reason I didn't buy it right then and there is that I prefer the styling of the CRF300L Rally. But new rider beware: the regular CRF300L is lighter than the rally version and also slightly shorter. Now I come to find that Honda has released a shorter version of the same bike, called the Honda CRF300LS, which has a 32.7-inch seat height, and weighs just a few pounds more than the standard bike at 311 pounds. I love the CRF300L Rally, but the CRF300LS is calling my name.