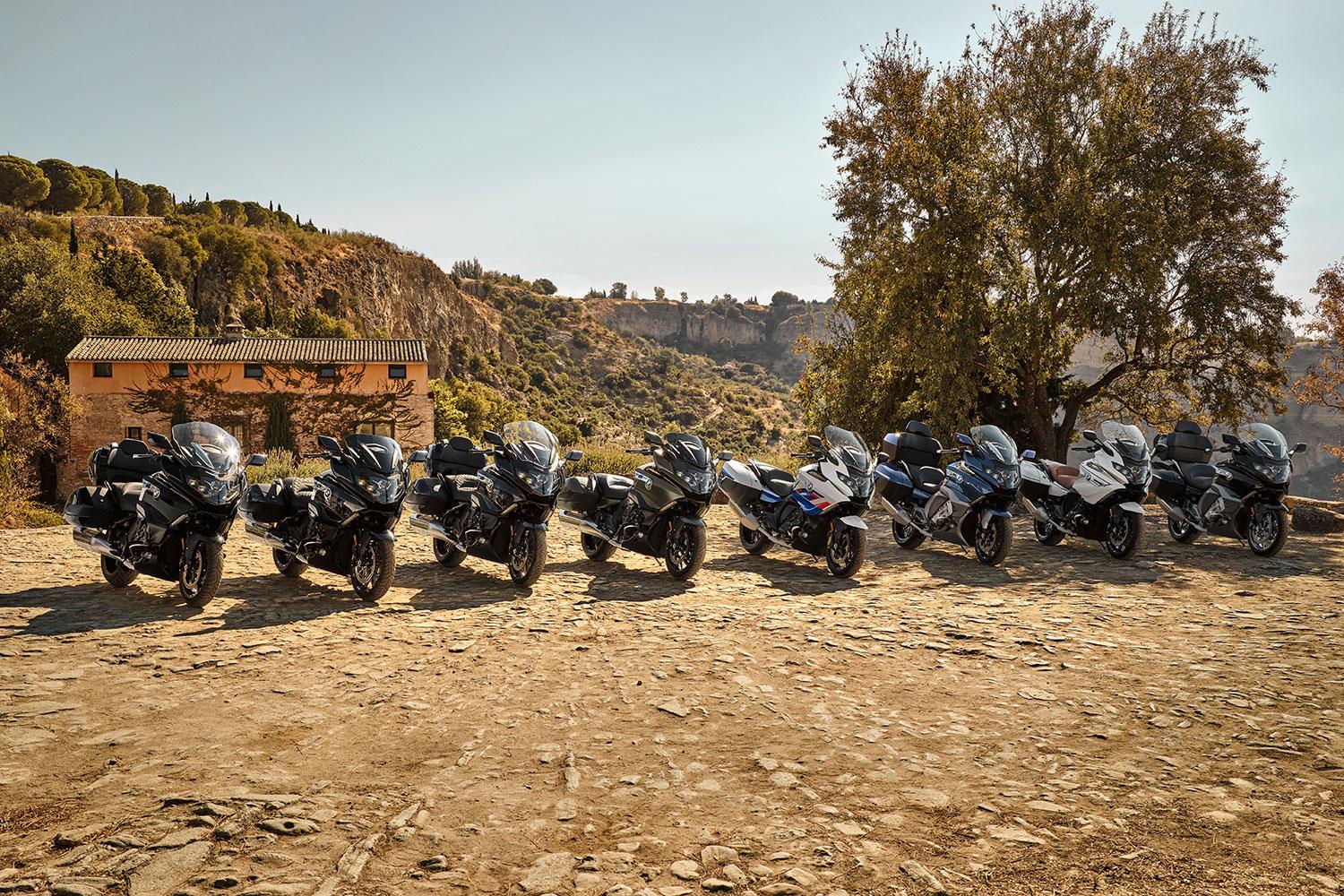 BMW's K1600 tourers get ultra-modern dash, suspension and more
BMW have given their six-cylinder K1600 tourer family a big (and probably overdue) boost for 2022 with updated engines, improved suspension, LED lights, uprated music and, best of all, a massive, all-new 10.25in TFT dash. 
Originally launched in 2011 the K16 initially wowed the world not only with its super-smooth, 160bhp performance (which made it far and away the fastest 'full-dresser'), but also slick high tech including ESA suspension, adaptive lights which significantly raised the touring bike tech bar.
Related articles on MCN
However, despite incremental updates to both the GT and 'full dress' GTL since (most notably in 2017 when Dynamic ESA became standard and an optional reverse gear added) plus the addition of the more US-style K1600B and Grand America the same year, their spec, and particularly its part-LCD dash, looked increasingly dated.
But for 2022 all four models have been significantly updated. Prompted by Euro5, the astonishing transverse six has received a host of internal mods. Impressively, the 160bhp peak is unchanged, but reached 1000rpm lower, while peak torque is actually up from 129lb.ft to 133lb.ft.
The K16's now standard Dynamic ESA system, which allows different suspension presets at the prod of a button and is also semi-active, automatically adjusting damping on the move, is updated, too. The 'Next Generation' system now also automatically compensates for loading. 
Lighting is now the latest generation LEDs all-round including an updated version of its 'Adaptive' system which not only 'turns' the headlight by +/- 2º according to lean around corners but also alters pitch when accelerating and braking. 
The K16's audio system, as standard on the GTL and Grand America and an optional extra on the GT and B, is updated, too, and can be fully integrated with your smartphone via Bluetooth and a BMW app and features a phone compartment with a USB-C charging point.
But the most welcome new feature of all is probably the massive, new 10.25inch colour TFT dash, as just introduced on the boxer-powered R1800B and Transcontinental.
Controlled via BMW's familiar menu button and scroll wheel it displays a myriad of functions and, unlike previous BM screens, has the added benefit of a split-screen option enabling you to view your satnav and choice of other displays at the same time!
Prices start at £20,215 for the B, rising to £20,395 (GT), £21,920 (GTL) and  £24,410 (Grand America) with bikes in dealers from March.