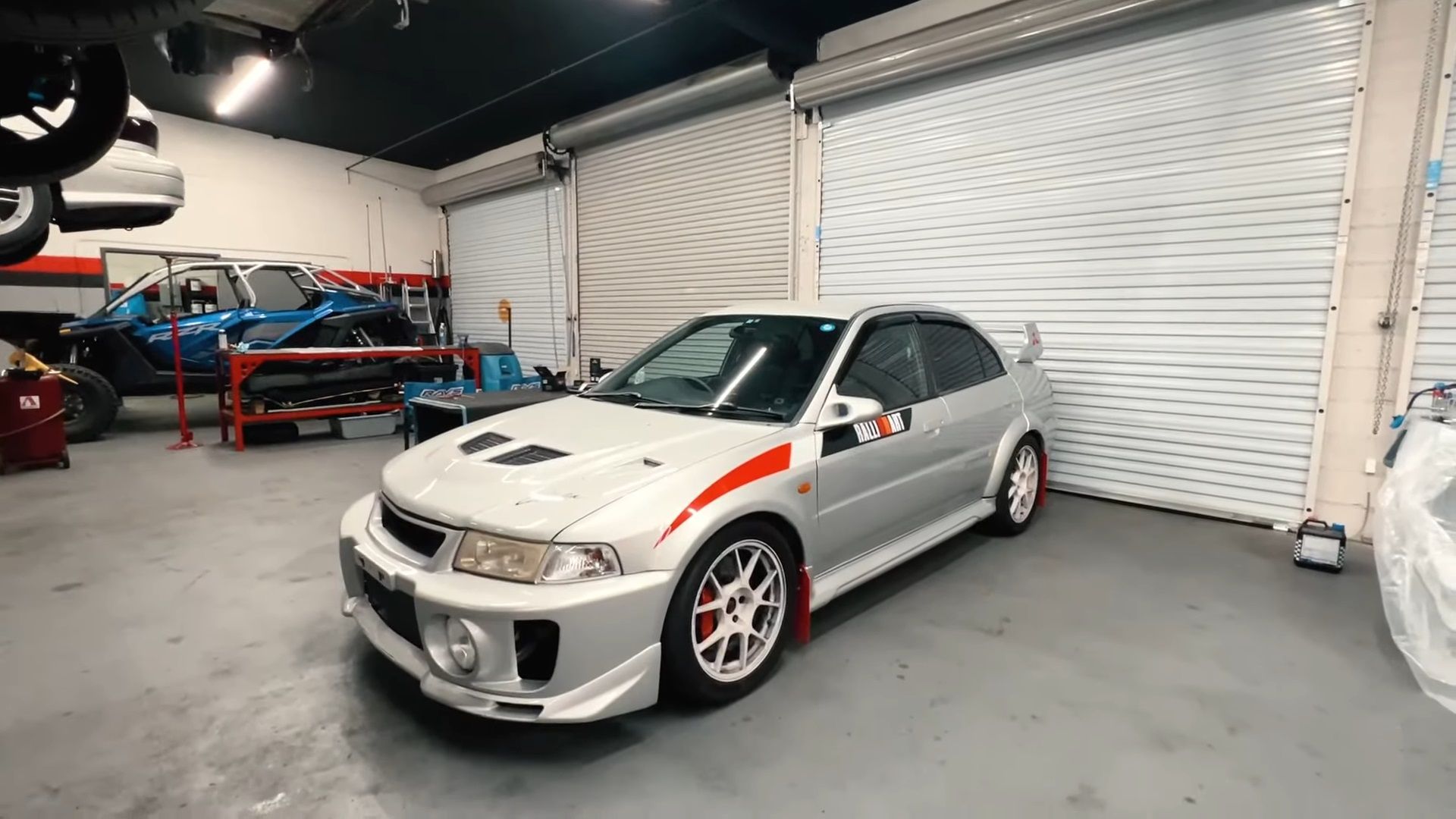 Collete Davis Fixes Her Mitsubishi Evo 5 Before Filming A New TV Show In Las Vegas
In her latest video, Automotive Youtuber Collete Davis details all the suspension work her Evo V needs to be track ready, along with installing some other quality-of-life mods. Having landed the lead host spot for Amazon Prime's newest automotive show Banging Gears, Collete brought her street-tuned Evo V to Las Vegas for a month of filming.
The show – which pitches Japanese tuner cars against supercars, exotic hypercars, drag cars, and everything in between – meant Collete had to bring her "most track-focused car" to be competitive.
But, despite the 4G63 engine having an upgraded Garrett G25 550 turbo pushing over 400 hp at the wheels on E85, and a recently installed Evo 8 differential, the suspension was still a problem area that needed sorting.
Mitsubishi Evo 5 Street Build
After experiencing a knocking noise on full lock, Collete decided it was time to take the Evo 5 to Kaiju Motorsports – a Las Vegas tuning shop specializing in big power Japanese tuner cars – for an inspection and a proper alignment.
She soon discovered that the driver-side front shock was completely blown along with the shock collar and bushings on the passenger side. After some help from some of the guys at Kaiju, and her boyfriend – fellow automotive YouTuber and pro drifter Adam LZ – the car was then put up on the lift for a full alignment.
RELATED:Watch Adam LZ Encounter One Of The Wildest Vehicle He's Ever Seen
While not managing to replace all the damaged suspension components, Collete described a vast improvement to the driving experience of the car after the fixes and alignment, with the previously described knocking now completely gone.
While in the workshop, Collete also focused on some quality-of-life improvements for the Evo 5, fitting an NRG quick-release wheel hub. Collete describes her height (or lack thereof) as a persistent issue while getting comfortable in a lot of her cars, and so fitting the NRG hub meant the wheel moved back just enough for her to keep a gentle bend in her arms.
She considered fitting a dished wheel, similar to a lot of drift cars but decided the quick release was the way to go for convenience and comfort.
Collete's Evo V Gets Its Mirrors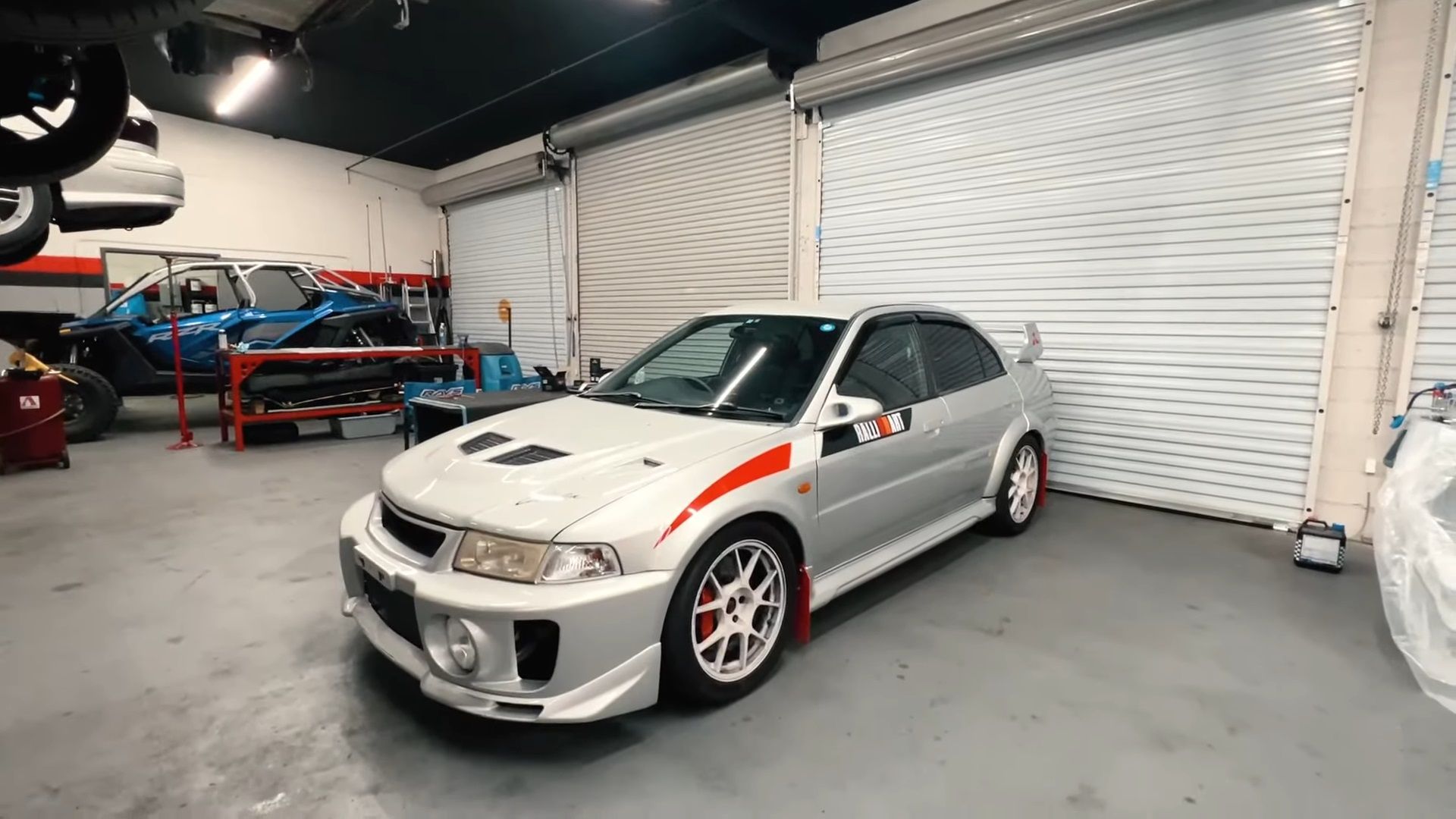 The other modification Collete showed in the video was her new Ganador door mirrors, complete in the factory satellite silver color scheme. Collete had been driving around Las Vegas without any door mirrors for a couple of weeks and, despite having brought the parts with her on the flight from Florida, had only now found the time to install them due to the hectic filming schedule of Banging Gears.
RELATED:See Adam LZ Getting 3X The Power Out Of His BMW 3-Series Sleeper
Needless to say, the car now looks more complete, and is far safer on the road, too. It'll be fascinating to see how Collete's Evo stacks up on the track against some of the other cars that are part of the show, but it seems we won't find out until the summer of 2023.