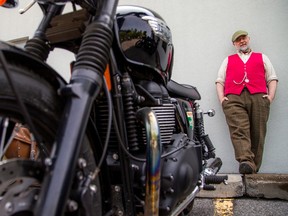 Distinguished Gents take to the streets on classic motorcycles for men's health
Article content
Almost 100 classic motorcycles, with riders in dapper attire, roared through Ottawa streets Sunday in the ninth annual "Distinguished Gentleman's Ride."
Article content
Ottawa is one of almost 30 Canadian cities taking part in the worldwide event raising money and awareness for men's health charity Movember.
Article content
As of about noon, the DGR online tote board showed 94 registered riders had already raised more than $21,000. The original goal was $500,
Organizers estimated more than 1,300 were expected to participate across Canada Sunday, while "over 90,000 gentlefolk and motorcycle community members from over 100 countries and 800 cities," were expected worldwide.
DGR was founded in Sydney, Australia in 2012. The idea was to "combat the often-negative stereotype of motorcyclists and connect the global motorcycling community and to raise funds."
The group has strict rules, both for participating riders and their bikes. Classic and vintage motorcycles are essential, while the riders can wear anything from three-piece suits to "steampunk" type gear.
The ride finished at about 2:30 p.m. at the  Beyond the Pale Brewing Company, in the City Centre building.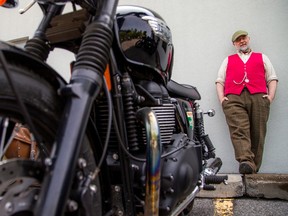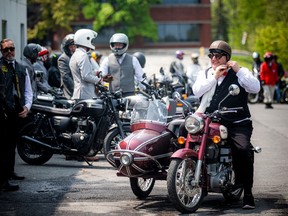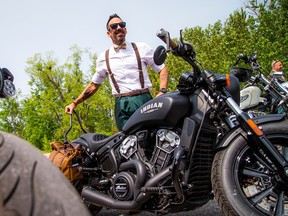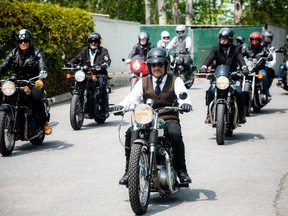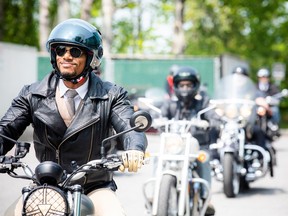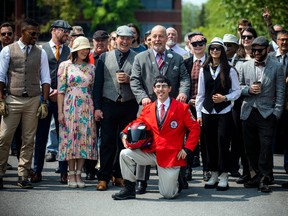 'Looking for Canada': RCMP's Musical Ride steeped in tradition as force turns 150

Ottawa has eight of Canada's best restaurants — and the Citizen's restaurant critic has reviewed them all