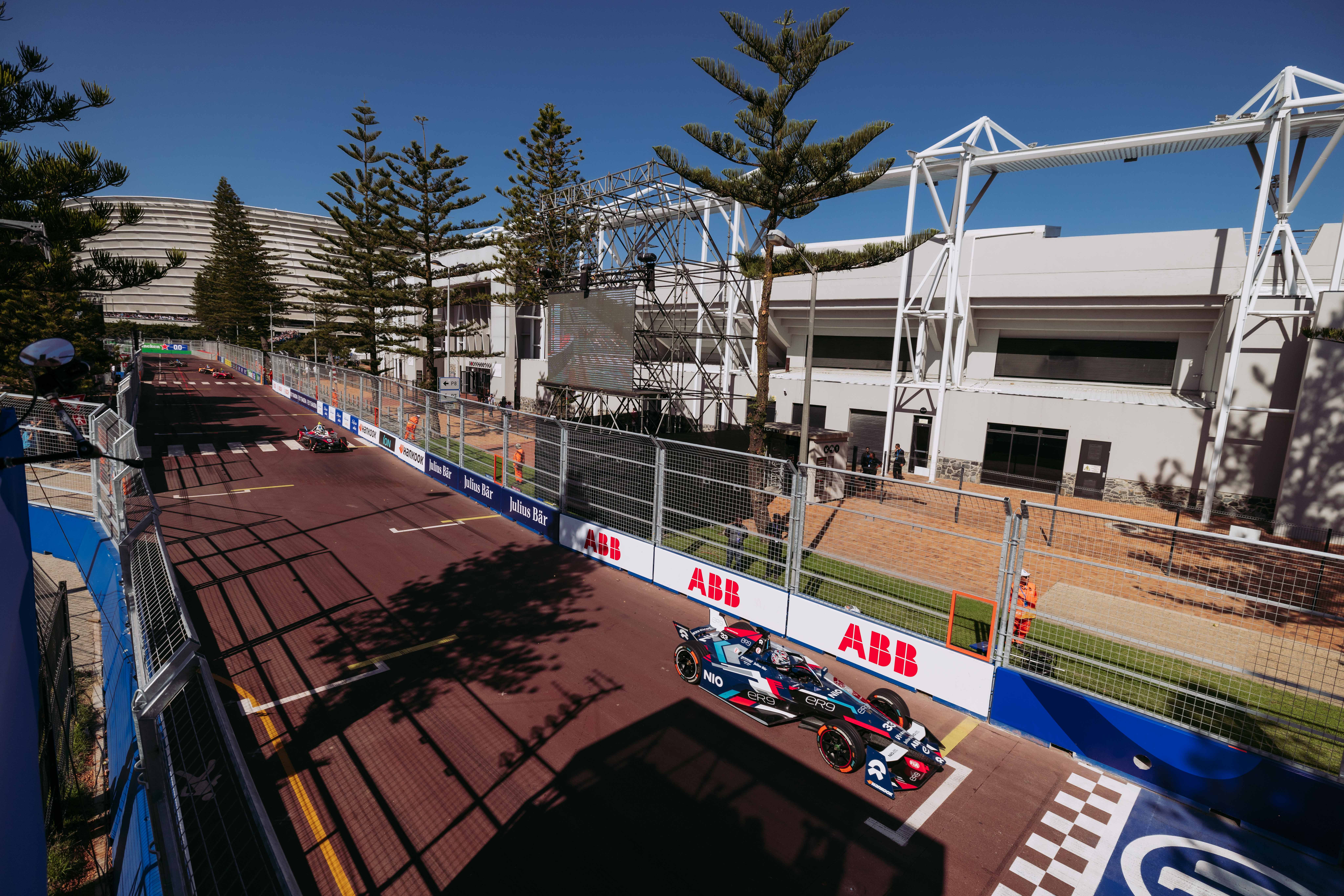 Five glitches Formula E still needs to sort for Gen3 to thrive
The start of Formula E's Gen3 era was always going to be a bit harum-scarum after a troubled development and testing phase that produced a multitude of hurdles that had to be cleared.
Some of those obstacles were still in its way as the season started at Mexico City in January. Since then, several others have cropped up in Riyadh, Hyderabad and Cape Town, yet the overall racing product has mostly been positive.
Whether this is luck or judgement is still a moot point. But without a shadow of a doubt, the mostly unloved Gen3 cars have provided excellent competition, especially so in Hyderabad and Cape Town with some sensational racing.
The fact remains that Porsche-powered cars have won four of the five races. This need not spoil the title chase though, as Pascal Wehrlein showed in South Africa opportunities for the others to catch up can be granted freely and easily.
The title narrative now is a clear one. Who can catch the Porsche teams this season and will the eventual end of the first phase of flyaway races this month bring a tightening of the competitive order? That current hierarchy appears to be Porsche/Andretti up front then DS/Jaguar/Envision and Nissan/McLaren/NIO 333.
Still, there is a multitude of other topics that Formula E will be addressing in the break until the next race in Sao Paulo in two weeks' time and then in the four weeks from that event to the Berlin double-header in April as well.
Some are operational and sporting, while others, that are just as critical, centre upon more progressive topics.
Get these right and the early race-to-race piecemeal feel of Gen3 might just break through into a more substantial and positive experience for those competing within it and those imbibing in its generally excellent content.
1) To Recharge or not Recharge?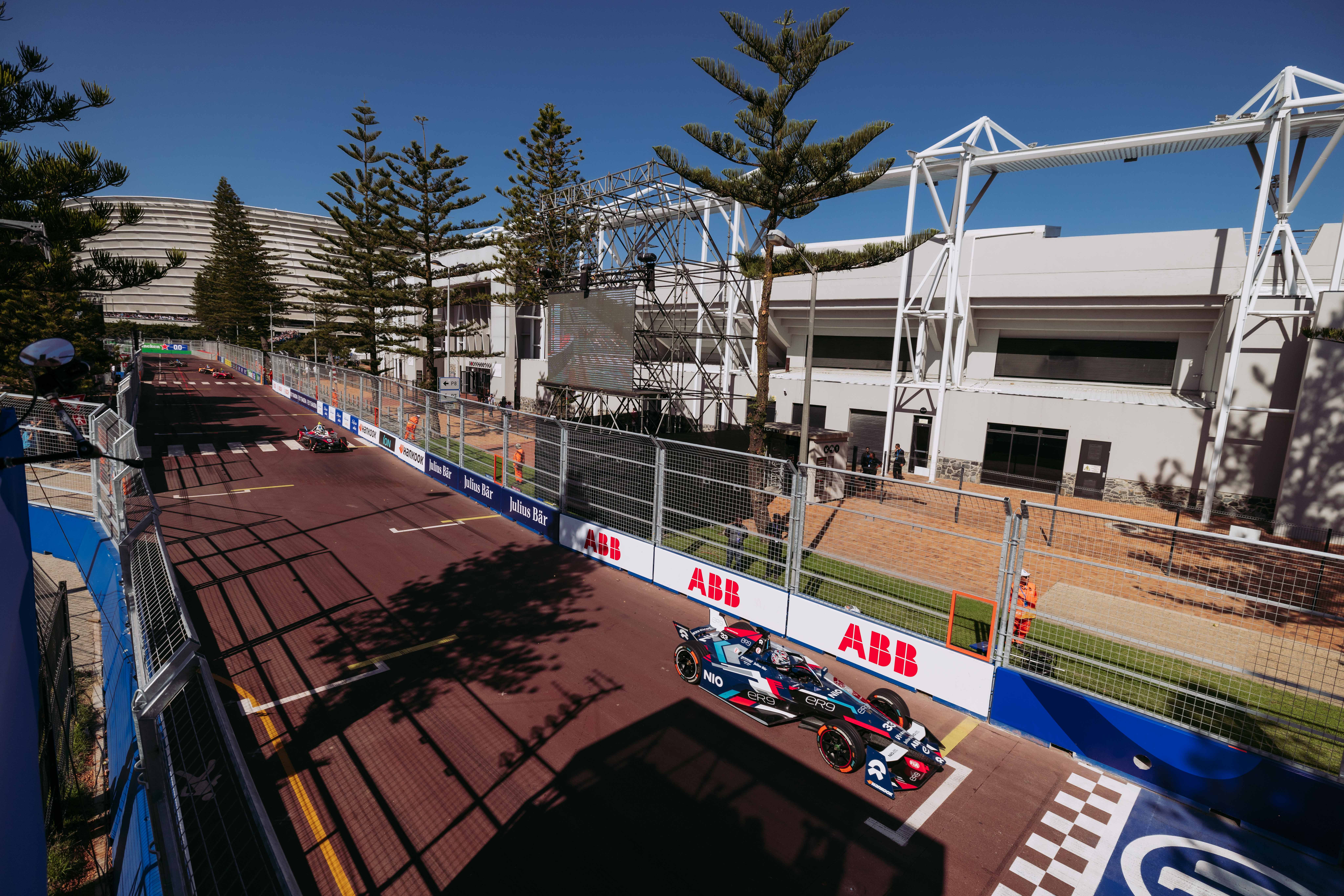 In-race recharging (attack charge) is being targeted for a debut at the Berlin E-Prix rounds next month according to one Formula E executive, who told guests at an ABB event in Cape Town earlier this month that this was "the plan".
That seems fanciful at this point in time. If it were to happen then Formula E and the FIA would have to be completely confident the hardware was reliable, safe and effective.
This Berlin target was genuinely news to the teams, who as of Cape Town just over a fortnight ago, had no discernible clarity on when it might be introduced.
Formula E though is not believed to be under any significant pressure to bring it to the racing in 2023 from title partner ABB which is supplying official charging for the cars this season, while Williams Advanced Engineering is bringing the attack charging rapid boosters.
So quite why Formula E wants to introduce it midway through the season is a little unclear, other than a want to ensure the Gen3 technical negatives become positives by the end of its first season.
The Attack Charge pitstop plans, in which cars will stop for approximately 30 seconds, were supposed to be part of the sporting structure of Gen3 from the outset. From a regulatory point of view, there are sporting regulations already in place for pitstops working in conjunction with the already-in-place attack mode system.
By regulation, the FIA has to announce "any race with a mandatory Attack Charge at least 21 days before the race concerned". That would mean that any concrete plan for Berlin must be communicated by April 2.
The majority of teams are known to be against changing the structure of E-Prixs midway through a season. Porsche's Florian Modlinger is one of those who personally would prefer the changes to come in at the start of the 2024 season.
"We have to always react to things when they are changing and at the moment, everything is quite dynamic with the supply chains and the parts which are available," he told The Race.
"For me personally I'm in favour of having consistent regulations over the whole year. If the introduction comes we have to adapt as well as possible.
"But I'm always a fan of consistent sporting regs for one year and then introducing it for the next season."
2) Improve the spares flow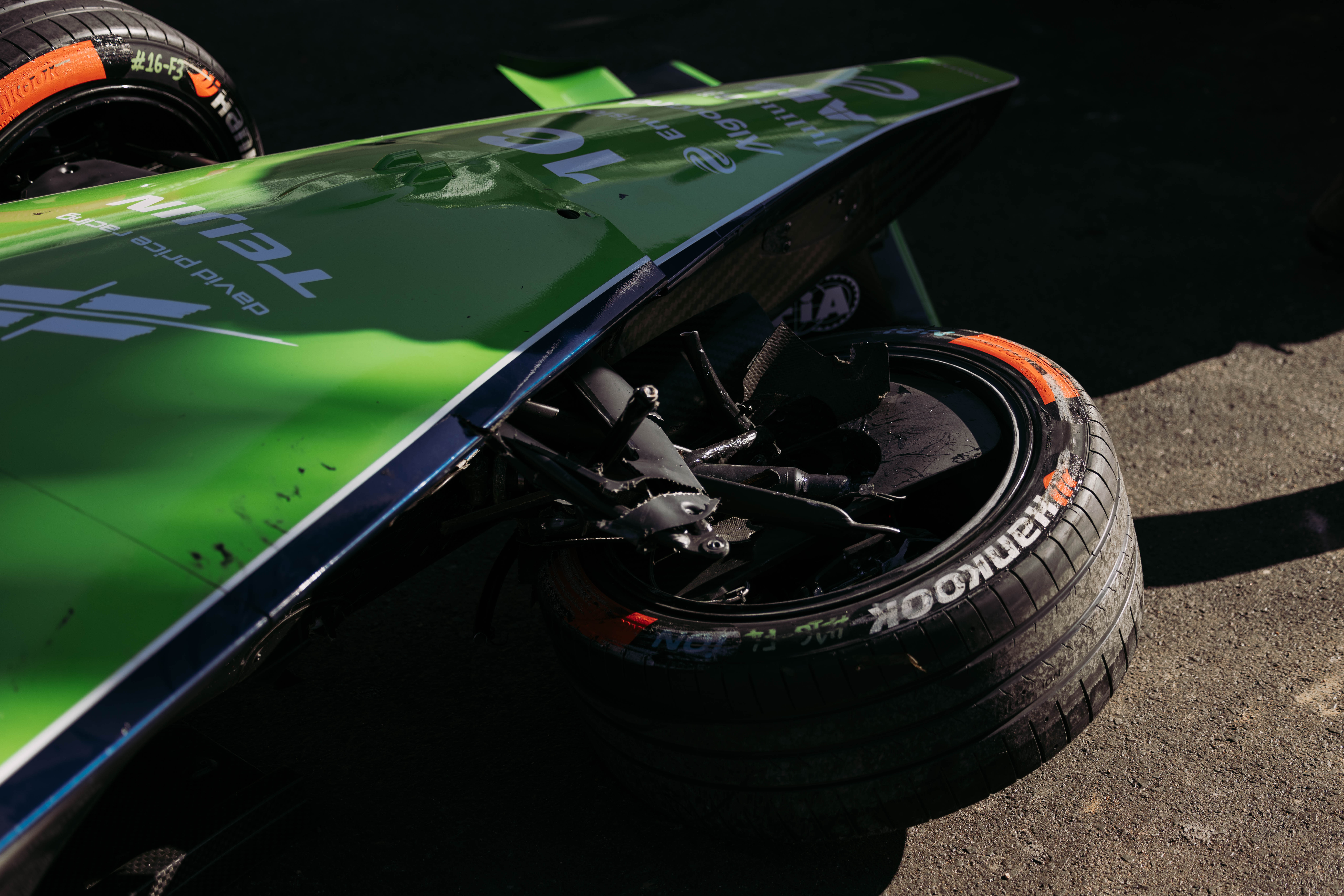 The paucity of spares has been one of the more prevalent features of Gen3 Formula E so far. A lack of just about all spares was a key concern of teams in the first tranche of races.
The good news is that from Hyderabad last month onwards they seemed to be flowing more freely, with manufacturers having been at least able to dress their spare chassis if they needed to be called upon.
The greater concern recently has been the pool of RESS batteries that some manufacturers have had to blend between their race cars and their manufacturer test vehicles.
Porsche has had to cancel a planned post-Cape Town track test and reschedule for after the Sao Paulo event because some of its test car components, including the RESS, have been put into the race pool.
"The original plan we had before the season has changed now a bit," confirmed Modlinger.
"Because our strategy was clearly to have a robust, functioning, reliable car in the first races, and to perform as good as possible and take the points we can get.
"Then the plan was to go testing after Cape Town, to have a first update ready for Sao Paulo, which we cannot do at the moment. We have had to cancel our tests because the spare parts situation and the test car situation is still at the limit.
"This means we will now work on different areas and we will have no test. We will only go testing after Sao Paulo. This means the big upgrade will come between Sao Paulo and Berlin."
3) Speak to the FIA about penalty matters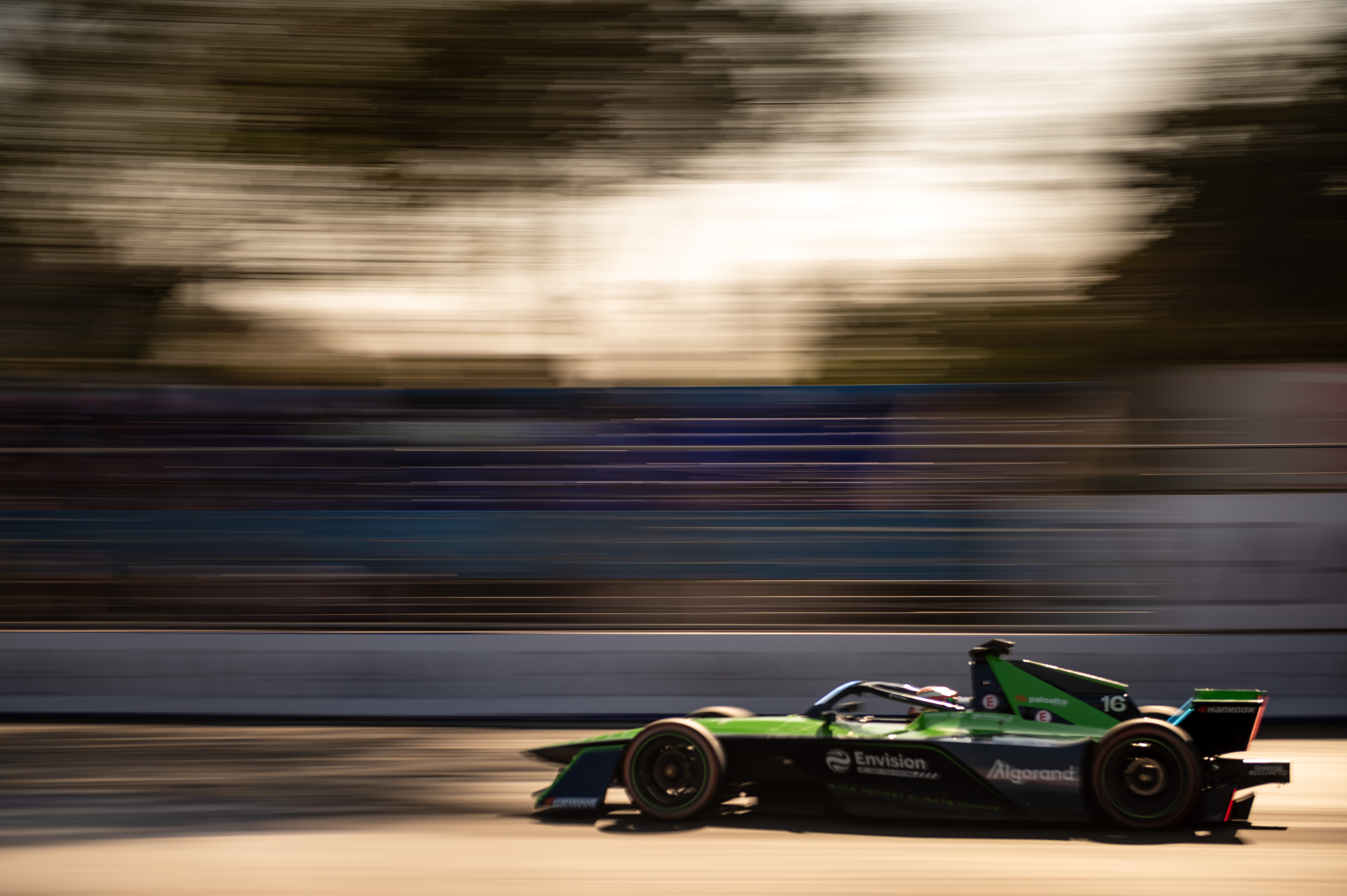 The Formula E and FIA relationship has been strained for some time now after the extent of the Gen3 issues started to emerge last autumn.
While an array of challenges has had to be met head-on just to get the new era underway, several other topics have cropped up that have caused unease in the paddock.
The controversy over Sebastien Buemi's penalty for a Hyderabad power 'overspike', which held no sporting advantage whatsoever, is one such incident.
A petition for appeal of that penalty, which cost the Envision Racing driver 15 points, was of course hard to digest
Additionally, and this is nothing new at all in Formula E, the consistency of penalties is again under the spotlight after a range of incidents in recent races.
Sam Bird received a five-place grid drop for his error in Hyderabad and then Pascal Wehrlein, who committed an almost carbon-copy shunt in Cape Town, got a three-place drop.
Then there was the carry-over of Bird's penalty to the next race in Sao Paulo simply because he was unable to start the Cape Town through mostly no fault of his own when he was distracted by the delayed red flag following Edoardo Mortara's qualifying shunt in South Africa and his Jaguar sustained weekend-ending damage.
Surely another form of penalty such as being benched for a period of time in free practice for the next event would be a much fairer punishment rather than such a draconian one that spans almost two months and three races?
Then there was the Sacha Fenestraz and Nick Cassidy incident on the penultimate lap of the Cape Town race in which the Nissan driver was punted into the wall.
To Nissan's astonishment the incident wasn't formally placed under investigation. Team director Dorian Boisdron and team manager Francesca Valdani are known to have requested it to be reviewed but were told there was no coverage of the incident.
They didn't look very hard because a few days after Cape Town, Formula E published footage of the incident from Rene Rast's McLaren Nissan (the car following Fenestraz and Nato) which showed the incident reasonably clearly.
In addition to this, Nissan was left confused as to why its former charger Maximilian Guenther wasn't told to give back the lead to Fenestraz after he had illegally overtaken his rival as the full course yellow was deployed despite contact from both the Maserati and Nissan camps.
No directive was issued to the respective leaders of the race until after Guenther crashed out of the event and the race had developed considerably. This episode is known to have compromised both drivers' races as they effectively raced in limbo for several laps.
Indeed, the final decision to penalise Guenther, who takes a three-place grid drop for Sao Paulo, did not come until an hour after the race. Quite why that was when replays were available immediately after the incident is again not clear.
4) Sort out recalcitrant LED lights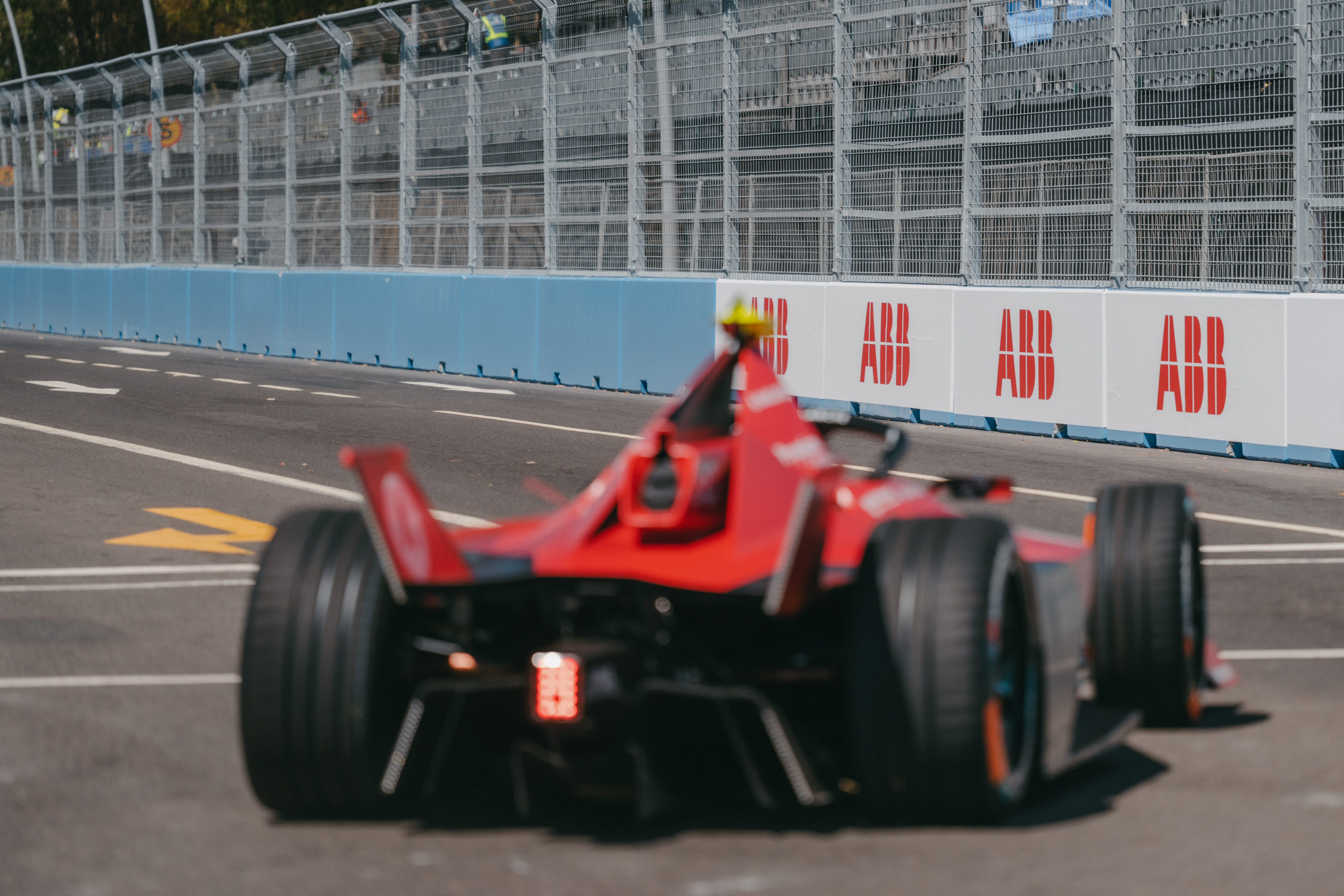 The ongoing saga of the erratic functions that have blighted the LED lights on the Gen3 cars has run and run.
While the battery reliability issues were mostly successfully addressed, the emergency brake was fitted for Riyadh and new mirrors are expected to be ready for Berlin next month, the functionality of the LED lights appears to still be a thorn in the side of the FIA and Spark.
In Hyderabad, Spark attempted to get the teams to run the Controller Area Network system (CAN) and there was wholesale pushback as interference with other car systems and components was a major risk.
Therefore, the cars have been running without the LEDs connected to the CAN while the Spark and FIA look for a suitable fix.
There are multiple CAN streams on the Gen3 car from the manufacturer and the FIA. It is believed that potentially some aspect of interference or corruption was involved in the accident that befell Wehrlein's Porsche in the first free practice session in Hyderabad last month.
Ironically, because the cars are unable to get 350kW power down effectively with the grip-poor Gen3 cars the LED light notification actually doesn't matter as much as it has done in previous seasons anyway because the braking distances are shorter.
5) Bring the hype…..much more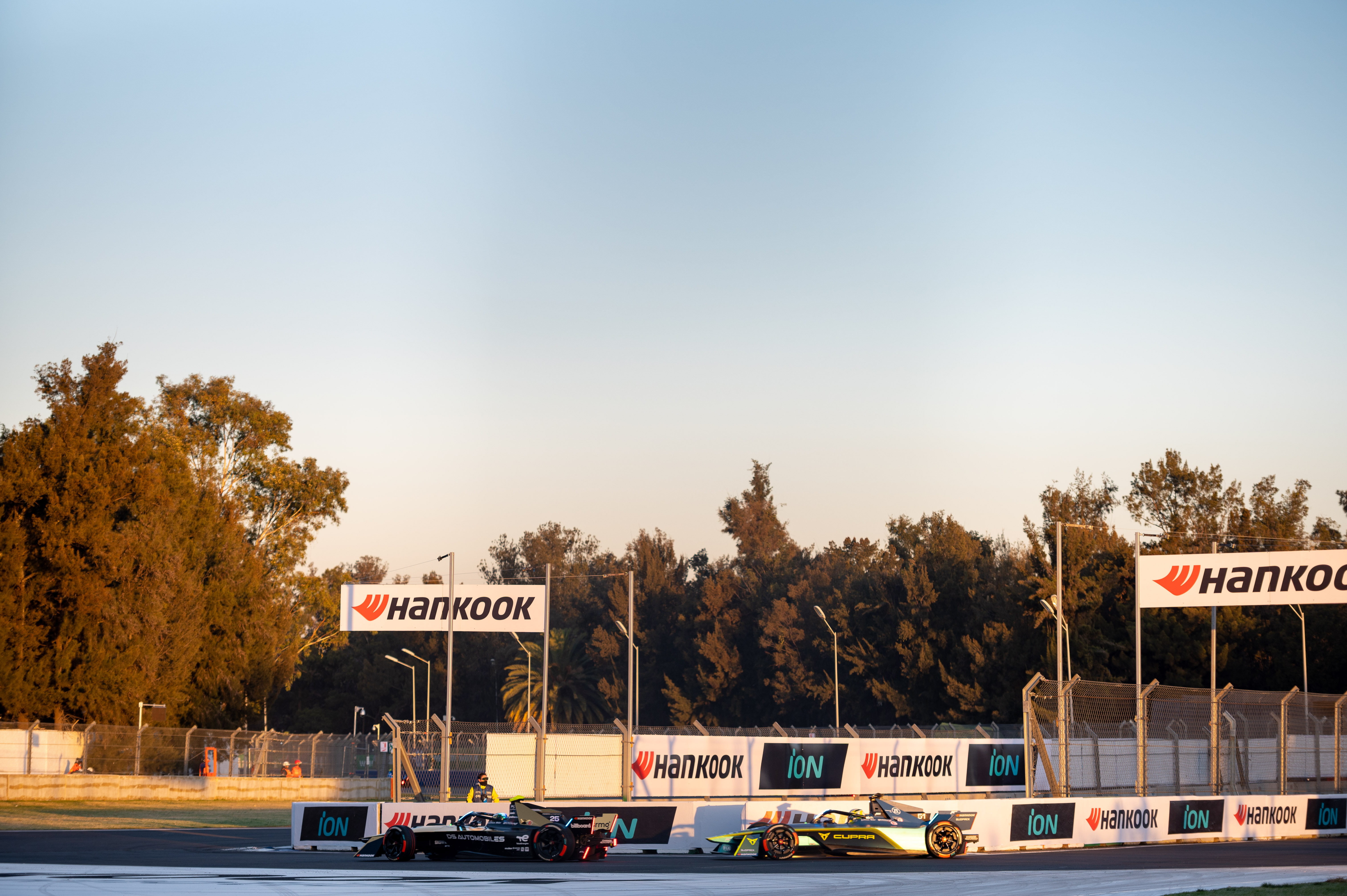 When several drivers WhatsApp a journalist to ask where and when their loved ones can watch the season-opening race you know something isn't right!
That's exactly what happened just five days away from the first Gen3 round at Mexico City back in January.
While information regarding the races since the season opener at Mexico City has improved, the pre-race buzz for Mexico was practically non-existent. What's galling for all concerned in the world championship is that mid-January was a perfect time to capitalise on the new era simply because there was little other international motorsport occurring around that time.
On one hand, it felt Formula E was being tentative because there were so many unknowns heading into that first race. But surely that shouldn't stretch to not actually drubbing up the hype and hiding the methods of how to watch the thing in the first place?
Some of the TV figures for early Gen3 races are disappointing and it's clear Formula E needs to continue in its quest to find more eyeballs as Gen3 continues to improve in all areas.
The answers should be simple – promote the races aggressively and make sure those that can't attend have the TV channels and times forced into their heads.
The visibility of the London E-Prix online is strong so far this year and there aren't many tickets left. Several drivers and certainly this website praised Formula E for its London E-Prix accomplishments last July, so why can't all the races have the look and feel of big-time events?