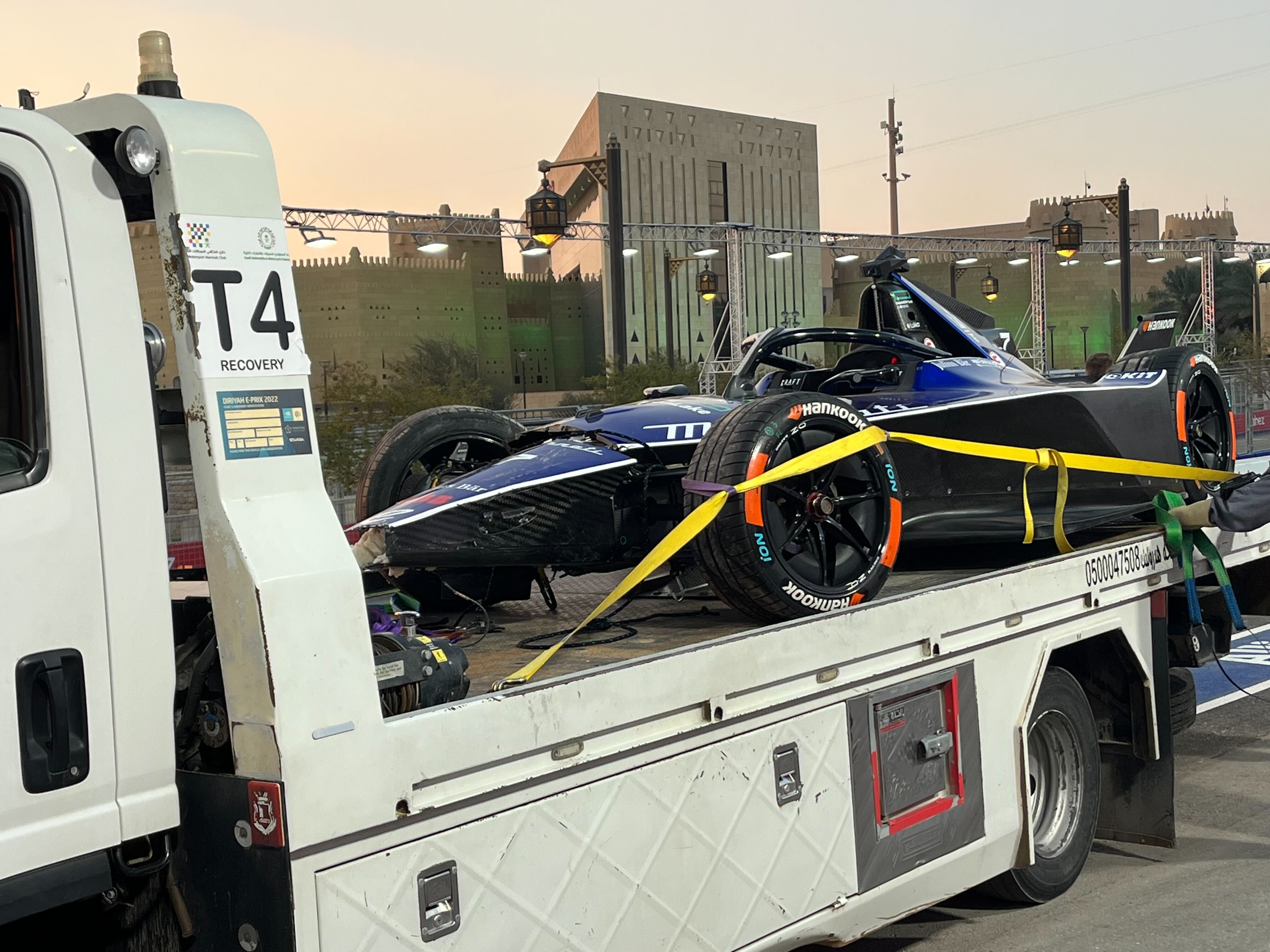 Guenther DNS adds to Maserati's miserable Formula E start
The latest setback in Maserati's miserable start to the Formula E season will involve Maximilian Guenther sitting out Friday evening's opening Diriyah race following his crash in the group stages of qualifying.
Guenther was on his first timed lap in the first group session when he hit the barrier at Turn 11, having failed to slow his DS-powered car down in time for the left-hander.
It took more than an hour for his damaged car, the front bodywork on which had popped up in the impact, to be returned to the pits – at which point there were less than three hours until the first race of the double-header weekend was due to begin at 8pm local time.
Unfortunately due to damage sustained in qualifying, @maxg_official will not be taking part in this evening's Diriyah E-Prix.

As repair work continues, the team's full focus is on readying Edo's car for the race.#DiriyahEPrix pic.twitter.com/53ChW0Cnfm

— Maserati MSG Racing (@maseratimsg) January 27, 2023
When it was returned to the team they immediately ascertained that the survival cell was damaged beyond repair and necessitated the deployment of a communal spare chassis it shares with Stellantis Motorsport sister brand DS.
"It was purely what the limiting factor is going to be "was there tub damage," team principal James Rossiter told The Race.
"The spare chassis is not built up due to the lack of spare parts delivered from Spark so we knew that if it was a tub we didn't have the chassis built up.
"That was the deciding factor really and the first thing we did when the car came back was go round and look at where the wheel folded back. It's very common in single-seaters, it's the number one thing that damages tubs, where you hit the wall and the wheel folds back and where the wheel impacts the tub is normally where the damage is done and that's where we can see the damage on Max's tub."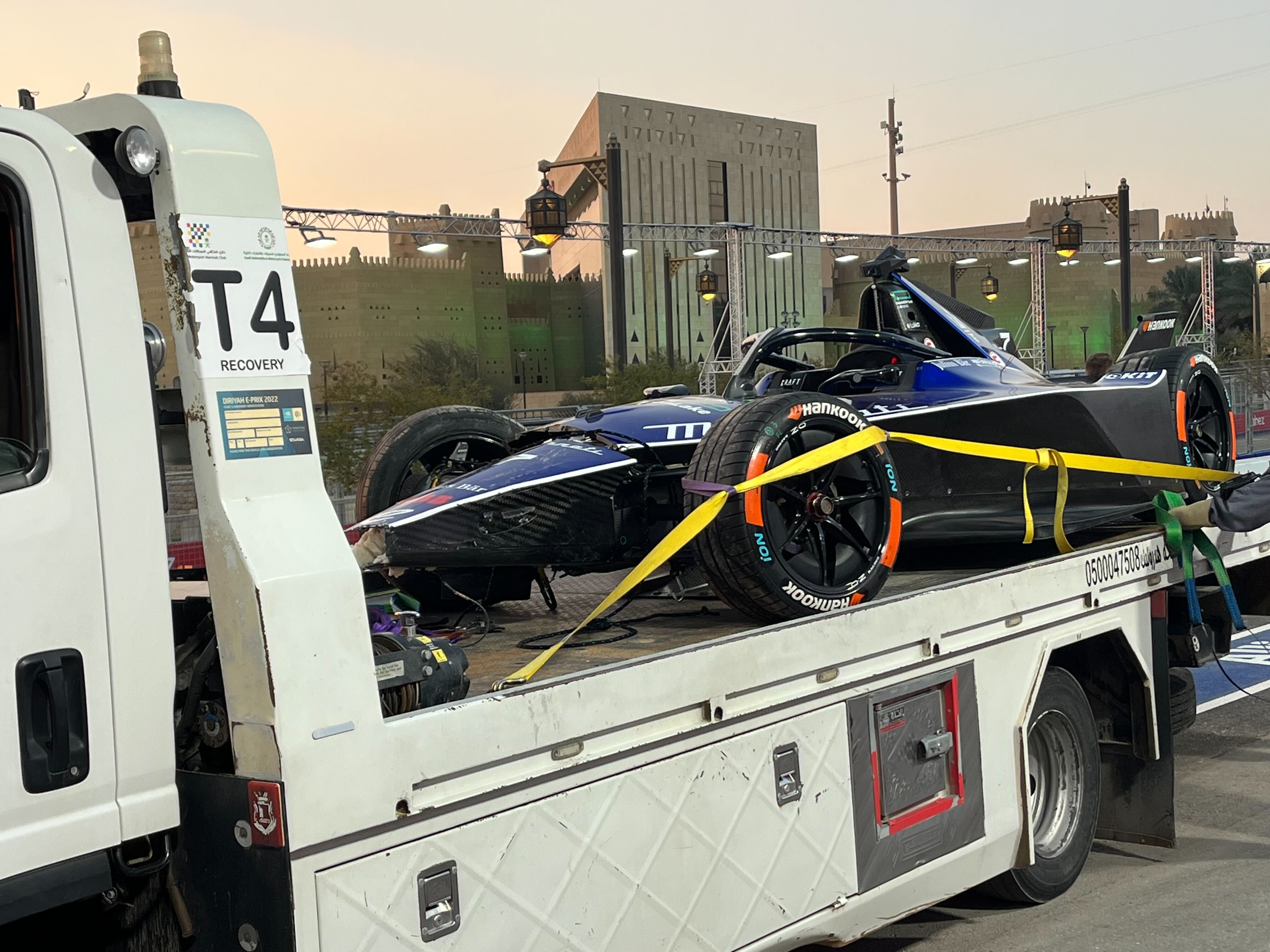 When asked if there were enough spare parts to ensure Guenther could race tomorrow Rossiter said: "That's a very good question. I'm not entirely sure I can give you the honest answer on that one. I do sincerely hope that in this paddock we have enough spare parts to have Max's car up and running.
"One of the things the team principles have been very open with is that we all decided that we were all going to be open, making sure that cars are getting onto the grid, which is why I mention in this paddock because I think, you know, should we need to go to other teams then those team principles will stand true to their word.
"We all said we would help each other out at this point in the Gen3 era."
Speaking to his Maserati crew upon his return to the garage, Guenther hinted he was resigned to missing the Friday race.
"It goes without saying, really, really sorry," he said. "I don't really understand what happened out of the front.
"I was just trying to not get it locked and somehow make the corner [but] I just was a passenger. I felt some understeer and the front not being fully ready in the first few corners.
"I'll try to do better tomorrow."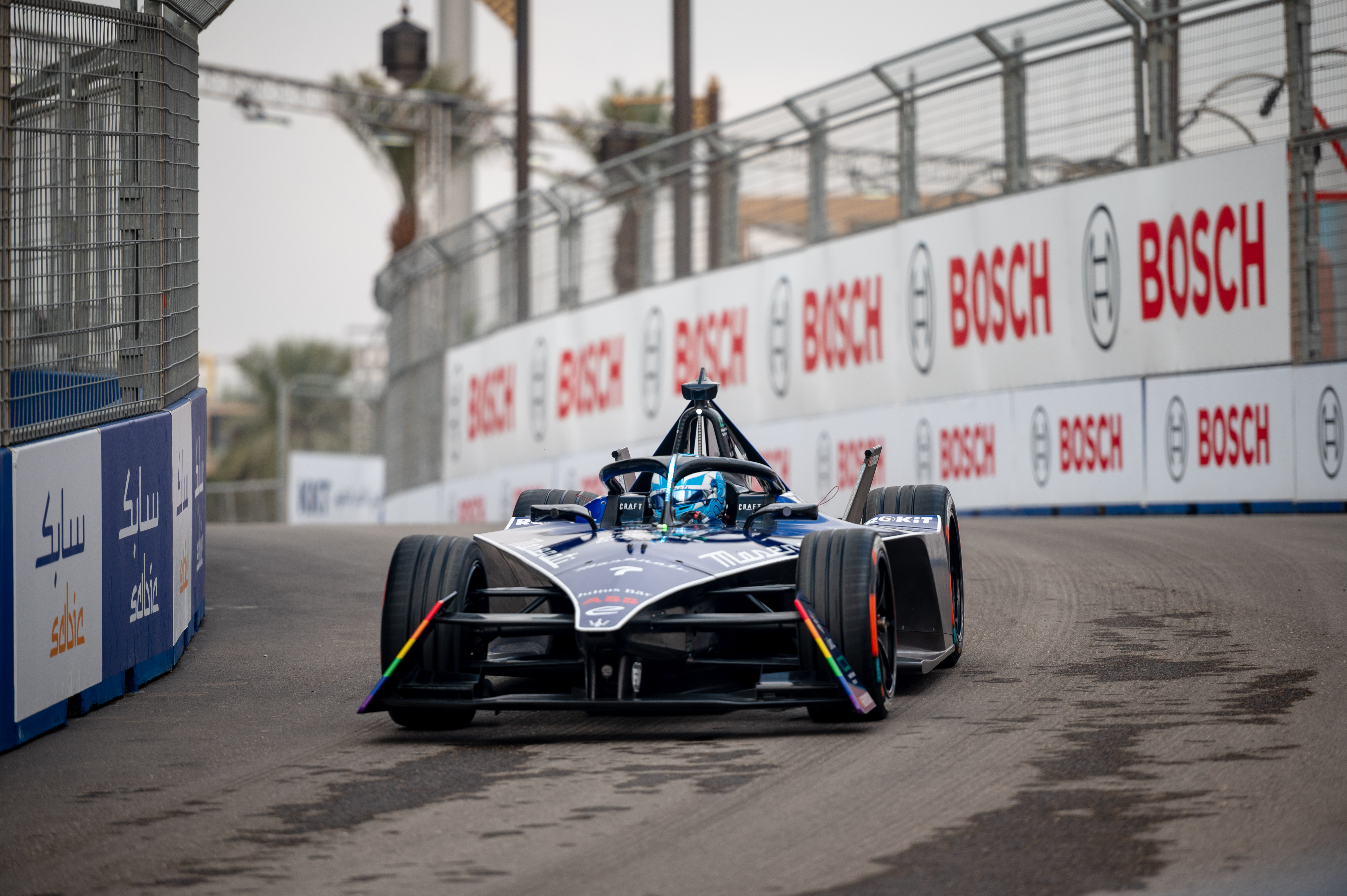 Rossiter told The Race pre-weekend that a "deep-dive" in its analysis of what went wrong at a "brutal" Mexico season opener in which it failed to score a point had left Maserati confident it was in a much stronger place for its second Formula E race weekend.
It had a low-key start to practice in Diriyah but Rossiter said Guenther had "a lot of confidence" prior to his qualifying crash, having "put in a couple of really good sectors before he boxed at the end of practice which would have put him first or second" in the FP2 classification.
The team's misery was compounded when Guenther's team-mate Edoardo Mortara crashed in the re-started group session when he backed his car into the wall at Turn 16.
However, his car was able to be repaired with the team having enough spare parts to be able to get him to the grid in time.
Such is the paucity of spare parts for the new Gen3 cars that Maserati MSG may have to rely on paddock rivals to complete Guenther's car in order for it to be readied in time for the third free practice session which is scheduled for 13.30 on Saturday afternoon.
Thank you for your feedback!
What did you think of this story?