Here's Why Richard Rawlings' Wrecked Ferrari 812 Gamble Could Go Bad Superfast
Richard Rawlings has taken a chance on a wrecked 2019 Ferrari 812 Superfast, but is he biting more than he can chew? Or is it a smart investment?
Richard Rawlings and the Gas Monkey Garage team recently got their hands on a rather wrecked Ferrari 812 Superfast. The video on their YouTube channel shows just how wrecked the car is. This Ferrari has had more than one knock on it, but there is more than just that which Rawlings will have to deal with. The Rawlings, from the Discovery TV show Fast n Loud fame, learns that the major supply chain issues across the world might make sourcing the spare parts quite a problem.
Not only that, but there is a chance the frame of the 812 Superfast is also bent. Which would ruin the entire build. If the frame is totally ruined, the 812 Superfast will not be the smartest investment for Rawlings. But he certainly wants to use some Gas Monkey Garage magic to revive this wrecked Ferrari.
RELATED: Richard Rawlings Finally Gets His Hands On Gas Monkey's First Classic Lamborghini
Gas Monkey Garage Have A Lot Of Work Ahead
Rawlings describes the big kicker for the build after he has had a good look at it and drive, which is the frame. If that is in fact bent out of alignment or hurt in a big way, they will have a bit of a problem. Rawlings pulls no punches and says he is actually "screwed" if that is the case and that this 812 Superfast has been a pretty poor investment. Rawlings and the Garage would lose a lot of money on the build. However, it isn't all bad as it seems at first glance, however, the crash was so severe, you can literally see out the back end of the car.
The good news is that, if the frame is in good condition, then Rawlings is onto a big winner. The 812 Superfast is actually heading off to the same guy who helped them with the Fast 'N Loud F40 build. A car that Ferrari themselves actually tried to stop at one point. The car will go on a frame table to see just how it is and to make sure, as Rawlings says, it is "all beer and fun." If that is the case, Gas Monkey Garage have quite a task ahead of them to get this Ferrari back in a Superfast condition again.
How Richard Rawlings Will Revive The 812 Superfast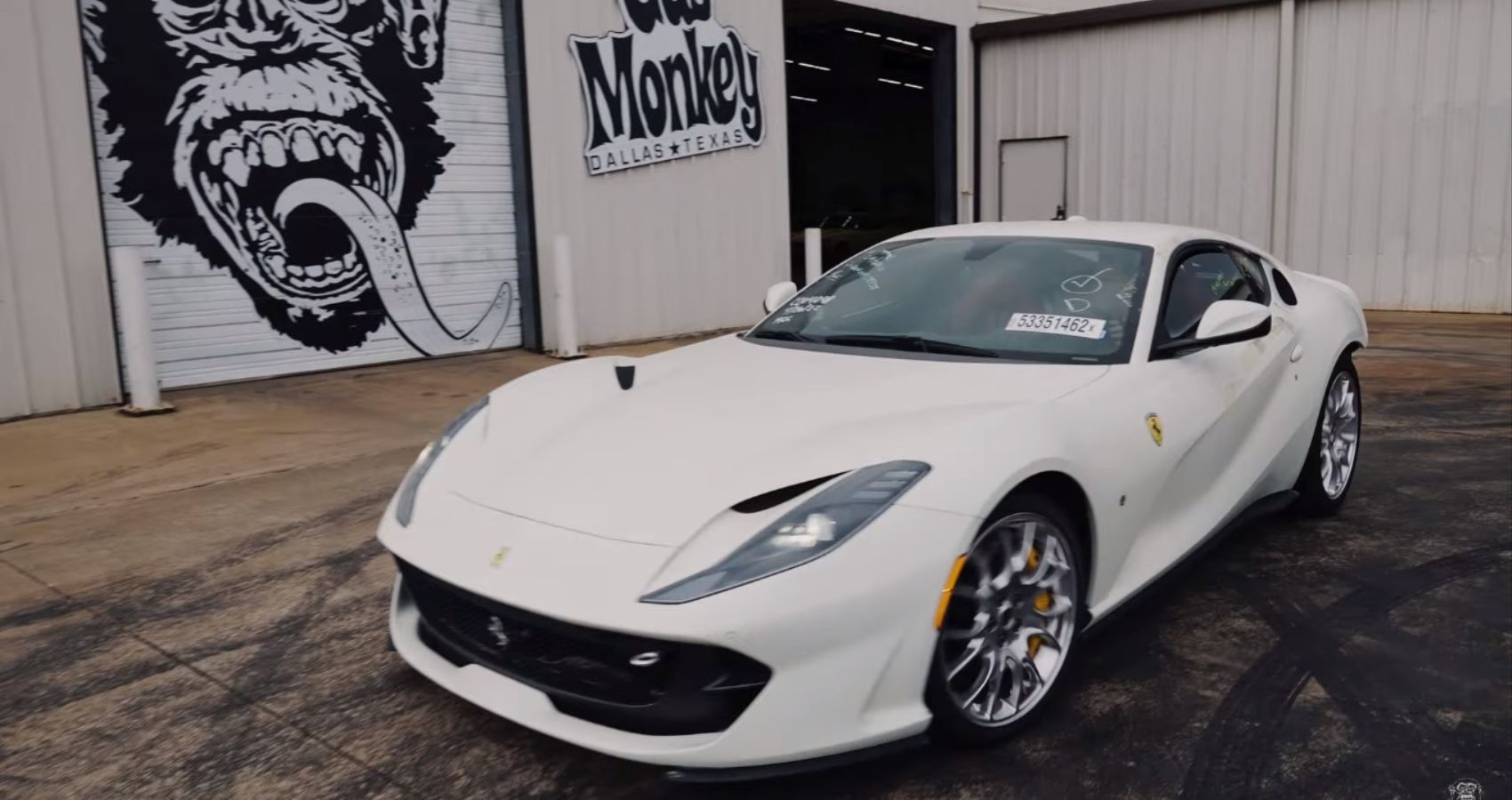 Rawlings couldn't really turn this 2019 812 Superfast down. It has just 3,400 miles on the clock and Rawlings is able to get the Ferrari for around the $200,000. He estimates it should take $30,000 to $40,000 to get the Superfast running again in as new condition. Rawlings takes a punt on it, and wins the auction. It's certainly a little wrecked, but Rawlings is absolutely convinced that he can work Gas Monkey magic on it, if it is as described. He is even more convinced by that when he gets the Ferrari V12 running again.
Initial inspection reveals that while it is very beaten up, the door gaps are good, meaning the damage didn't get that far. Back to the garage it goes, and Rawlings has to work out what on earth the team will do. After getting it to run and driving it, Rawlings is convinced they have a good baseline for it. The team have also put up social media posts asking if they should restore the car to its factory glory, or keep its accident damage as part of its story. That is something Rawlings will have the final say on.
The 812 Superfast Drives Surprisingly Well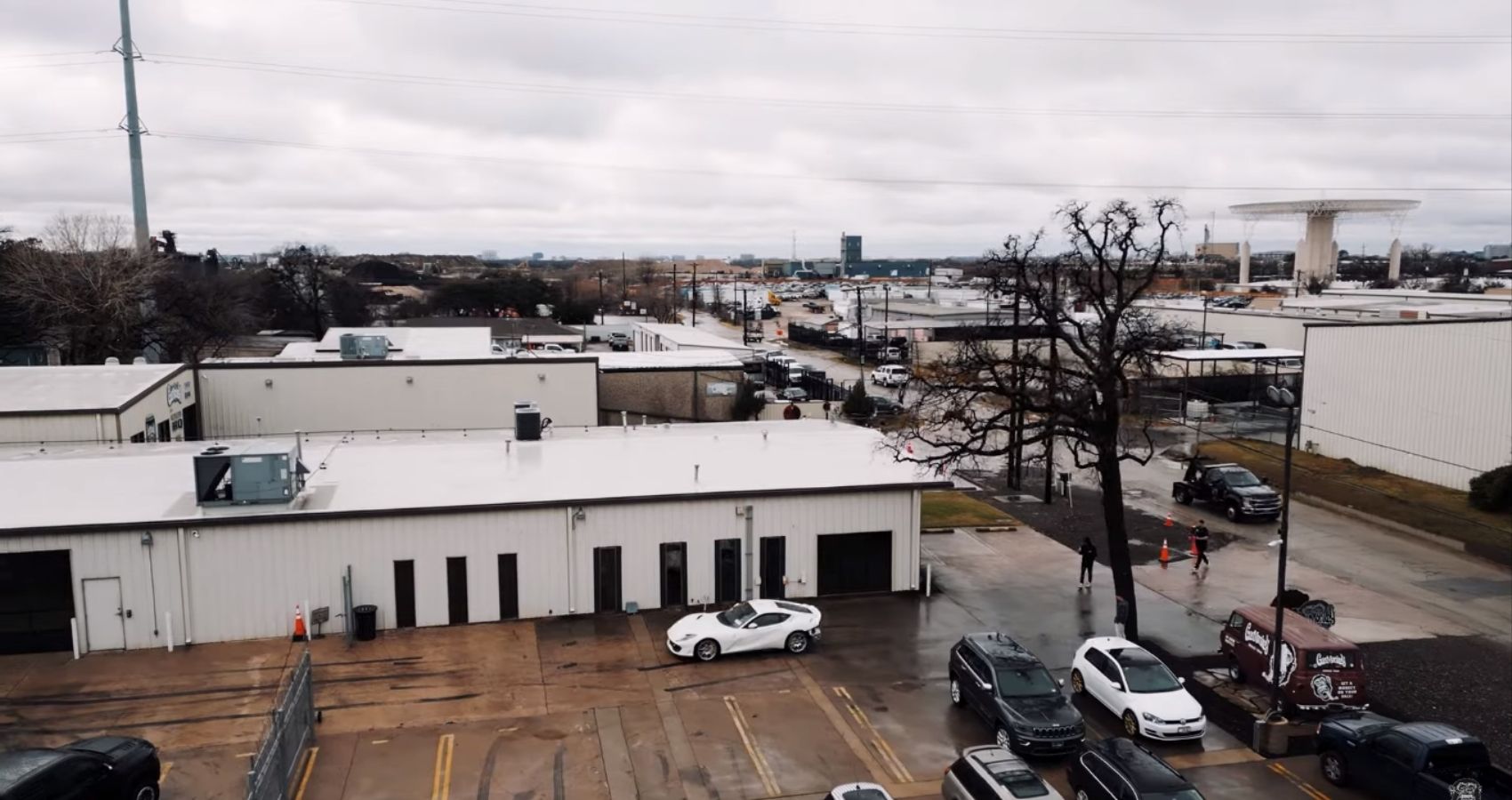 The biggest news throughout the video is that the team is able to bleed the brakes, get the car running and get it shifting. For all the crash damage, it drives well, and the engine sounds like it is healthy too. It's just whether that frame is of course bent beyond repair. Rawlings colleague Chris says Rawlings deserves a 10/10 for taking a chance on the Ferrari. Despite the damage, there are no nasty sounds coming out of the back of the car. This is a big win for the Gas Monkey team.
Rawlings wanted this car because it was one of the last years of a V12 front-engine Ferrari. It had super low mileage, and the super desirable color combination meant Rawlings simply could not resist the Ferrari. He is luckily able to source parts for the Ferrari, and grab them for less money than he feared as well.
RELATED: Where The Wrecked Ford GT From Fast N' Loud Is Today
How Much A Ferrari 812 Superfast Is Worth Today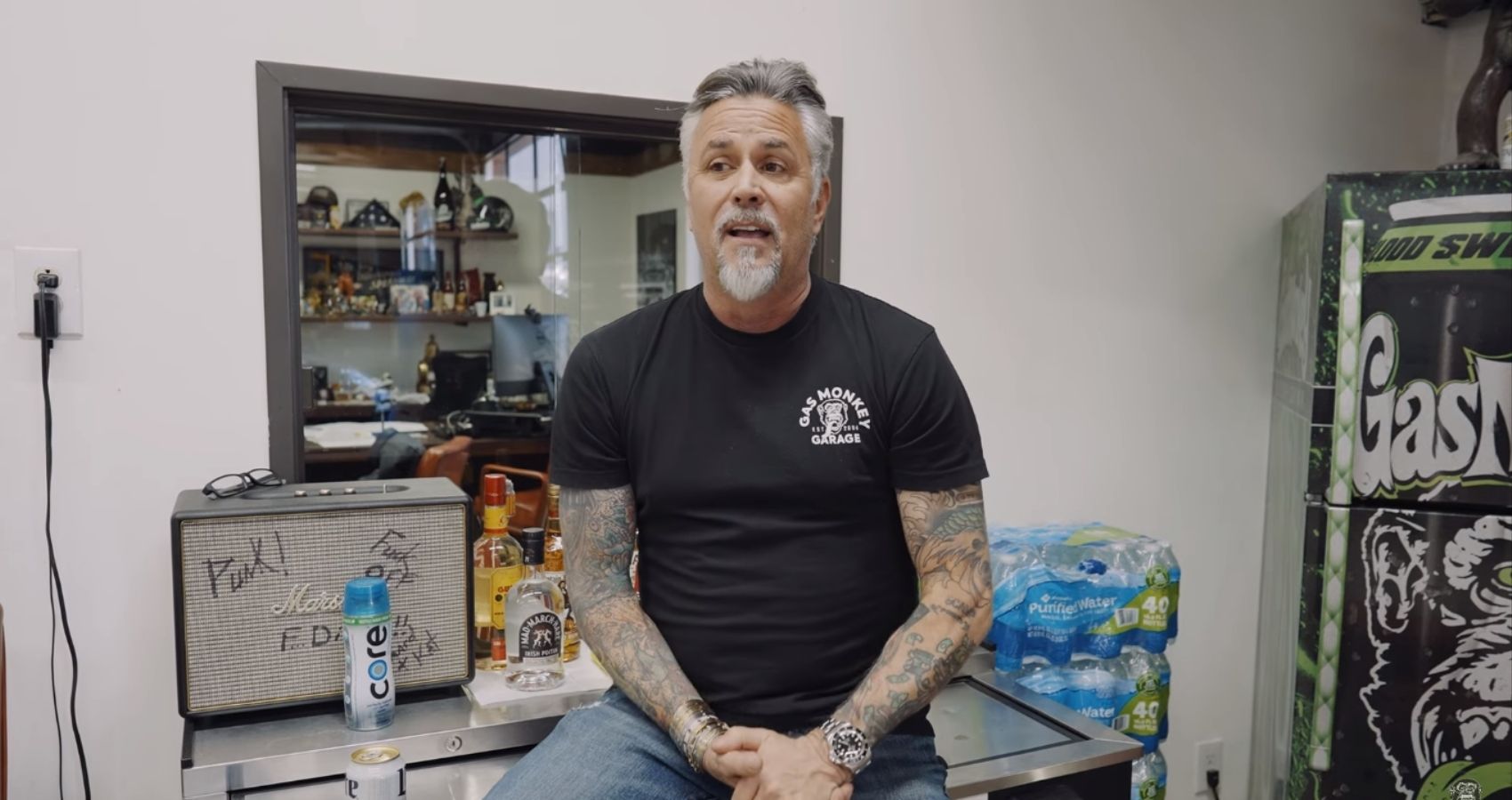 The reality is, Rawlings is likely to bring this Ferrari back to as new condition as possible. That means a lot of work, a lot of hours and a lot of money. But like the Ferrari F40 that Gas Monkey Garage worked on, he thinks they can make good on their investment. Currently the 812 Superfast is selling for upwards of $340,000. So if Rawlings can make over that after spending $240,000 he could make a $100,000 profit. Taking on this Ferrari is a risk, but it is taking risks that have made Rawlings and Gas Monkey Garage so successful in the past. Now we are all impatient to see this car after Gas Monkey Garage have worked their magic on it.
Source: Gas Monkey Garage YouTube Channel