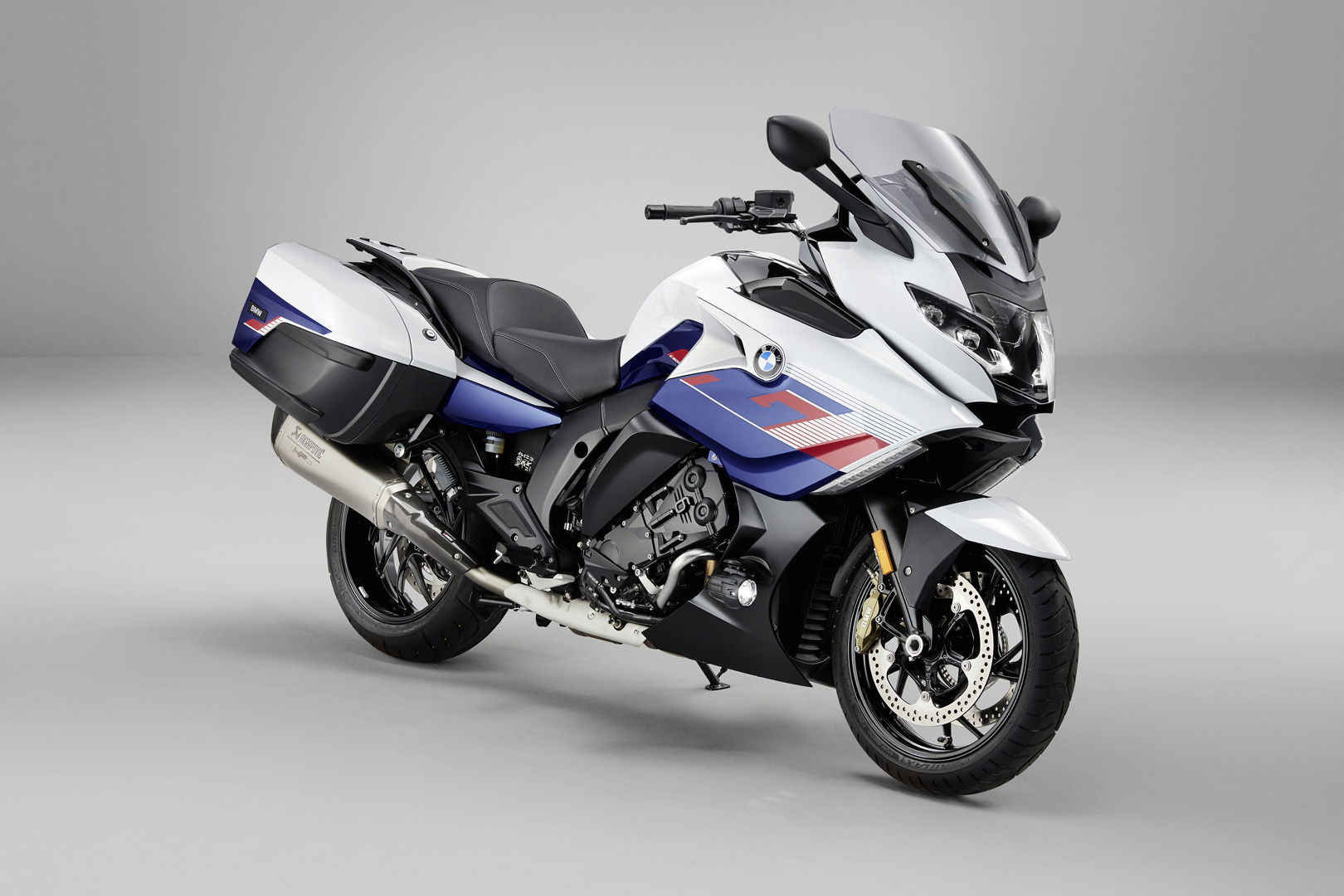 New BMW K 1600 mod… | Big tourer motorcycles are back!
Freshly announced today is the return of the BMW K 1600 range. Initially revealed back in 2010, the K 1600 range was initially put to market with the intentions of combatting the Honda Gold Wing, and with its release brought full premium touring capabilities to the roads. 
It's a segment that has seen an influx of new metal in recent months, most notably the Suzuki GSX-S1000 GT & upcoming Honda NT1100. Perhaps the surge of 'staycationing' has prompted manufacturers to ready their long-distance touring options for riders with full luggage sets and their +1s in tow.
Next in line for the sports tourer party is the Berlin Manufacturer. Due for release in March 2022, BMW has revitalised the range with even more modern tech, technical developments, but that same in-line six-cylinder brute of a motor. 
This new 2022 K Series consists of the K 1600 GT, K 1600 GTL, K 1600 B, and K 1600 Grand America, each with its own unique characteristics for the touring market. 
BMW K 1600 2022 price
OTR pricing has already been confirmed for the upcoming K 1600 range in 2022, and are as follows:
K 1600 GT – £20,395
K 1600 GTL – £21,920
K 1600 B – £20,215 
K 1600 Grand America – £24,410
Where the K 1600 B model represents a kind of entry point to the range with bagger style, the Grand America adds exclusive touring-focused equipment for long-distance two-up adventures.
The K 1600 GT offers an agile and dynamic variant, with the GTL model adding comfortable ergonomics with a top case as standard. 
It's a new method for the motor in 2022, a unit that the Berlin-bike-builders initially touted as the narrowest in-line 6 ever produced – and in part, one of the reasons many refer to it as one of the best sports tourers on the market. 
BMW K 1600 2022 Engine
In order to comply with Euro 5 regulations, the in-line six has been updated with improved emissions figures, new engine control, knock sensor system and new engine drag torque control.
The motor will still provide 160 bhp, but is now available at a lower 6750 rpm (1000 revs sooner). Engine torque is also upped to 180 Nm (132.7 lb-ft) at 5250 rpm. 
With multiple riding modes, including Road, Dynamic and Rain, pulling power is tweaked to be available from 3500 – 700 revs, with a Dynamic Traction Control working behind the scenes to ensure smooth riding in all conditions.
K 1600 features
Elsewhere, new features include dynamic ESA 'Next Generation' electronic suspension with automatic load compensation, and will adapt on the fly to riding conditions and manoeuvres. A system that's perfect for optimising riding for full-capacity tours.
There's new fully adaptive LED lighting with swivelling 'adaptive headlight' function to shine through corners, with optimal illumination ensured at all times. 
A new 10.25 inch TFT colour screen is added to the mix for all bikes, providing turn-by-turn navigation and a comprehensive interface for the machine via the BMW Motorrad Connected app. Also supplied is a USB-C port and smartphone compartment. If it's the same or similar as the R 18 B we tested, it's a seriously good system. 
For the GTL and Grand America models, the 'audio system 2.0' is a standard fit, and available as extra options for the GT and B models. 
Lastly, style and colour. A seriously cool Option 719 'Midnight' colour scheme variant is available for the B & Grand America models, created with a water transfer printing method for the first time on BMW Motorrad models. 
Whether for safety, convenience or pure style points, the LED lighting system can also be used for 'welcome', 'goodbye' and 'follow me home' functionality, illuminating the path in darker conditions – and a nice safety touch for the end of long days in the saddle. 
Kerb weights range between 344 kg to 370kg, depending on the model you opt for, with 26.5 litre tanks across the range.
There will be more information on this new range found on the BMW Motorrad website.
Watch: BMW K 1600 2022 range run-down