Rapid City woman, riding partner set new motorcycle world record
Wendy Crockett calls her record-setting motorcycle journey with Ian McPhee an adventure about triumphing against all odds. The duo, who showed "determination past all reasonable levels," Crockett chuckles, set an entirely new world record for the longest journey by a motorcycle team in a single country.
The pair's world record was officially certified by Guinness World Records in February. The record was announced on guinnessworldrecords.com.
Between April 7 and Sept. 25, 2022, Crockett of Rapid City and McPhee of Luscombe, Australia, traveled a total of 97,319 miles on two separate motorcycles across the countries of Australia, Canada and the United States. After an exhaustive review process, Guinness World Records has certified that Crockett and McPhee rode a total of 80,208 miles together within the lower 48 United States.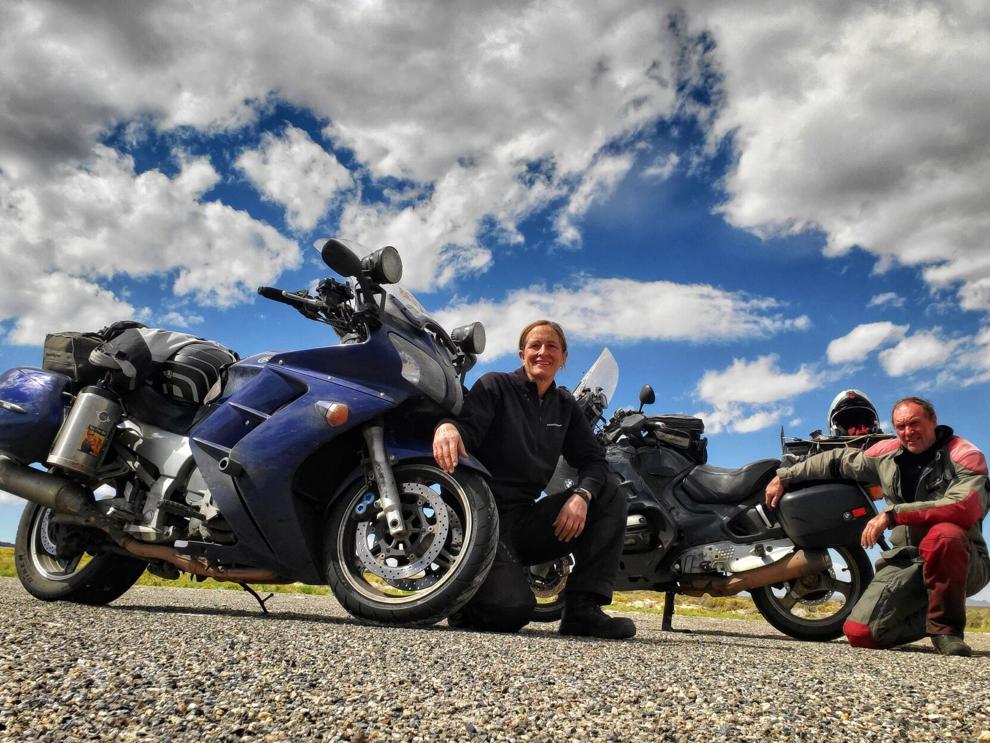 The epic trek back and forth across the United States was fraught with illnesses, accidents and unpredictable mayhem from start to finish. 
"I doubt there are any two riders better suited to successfully pull off a massive, calamitous ride like this one. Our tenacious spirits and goofy humor kept us pushing forward as a team through one absurd left-field disaster after another, and we are absolutely over the moon to have our efforts recognized by Guinness," Crockett said.
The pair had met during an Iron Butt Association ride. Both have participated in several Iron Butt rides and Crockett became the first woman ever to win the Iron Butt Rally in 2019. McPhee has successfully finished four Iron Butt Rallies and Crockett has completed six. The team has a combined lifetime total of more than 2,000,000 motorcycle miles.
During an Iron Butt event, Crockett said she and McPhee ended up traveling together quite a bit and became friends who discovered they were compatible traveling companions.
"It's really unique to fall into such an easy rhythm for a sport that by its very nature is solitary," Crockett said. "We kept in touch after the 2019 Iron Butt rally and a few months later, Ian calls and said, 'I have been working on this crazy plan and I want to run it past you' and it took off from there."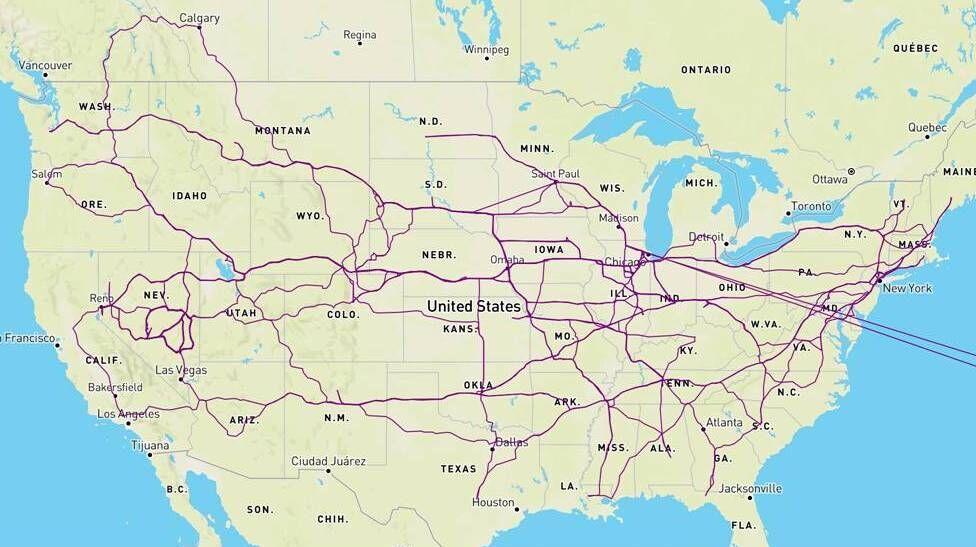 "His plan was to visit all of the 48 (contiguous) states in alphabetical order and visit (and document) every capitol building in every state. I said, 'That sounds ridiculous. Let's do it!'" Crockett chuckled.
"We were just starting to look at feasibility when the COVID-19 pandemic hit, so now all of a sudden we have years of time on our hands to make it bigger and more ridiculous and look at all the different potential ways we could make this crazy adventure even bigger!" she said.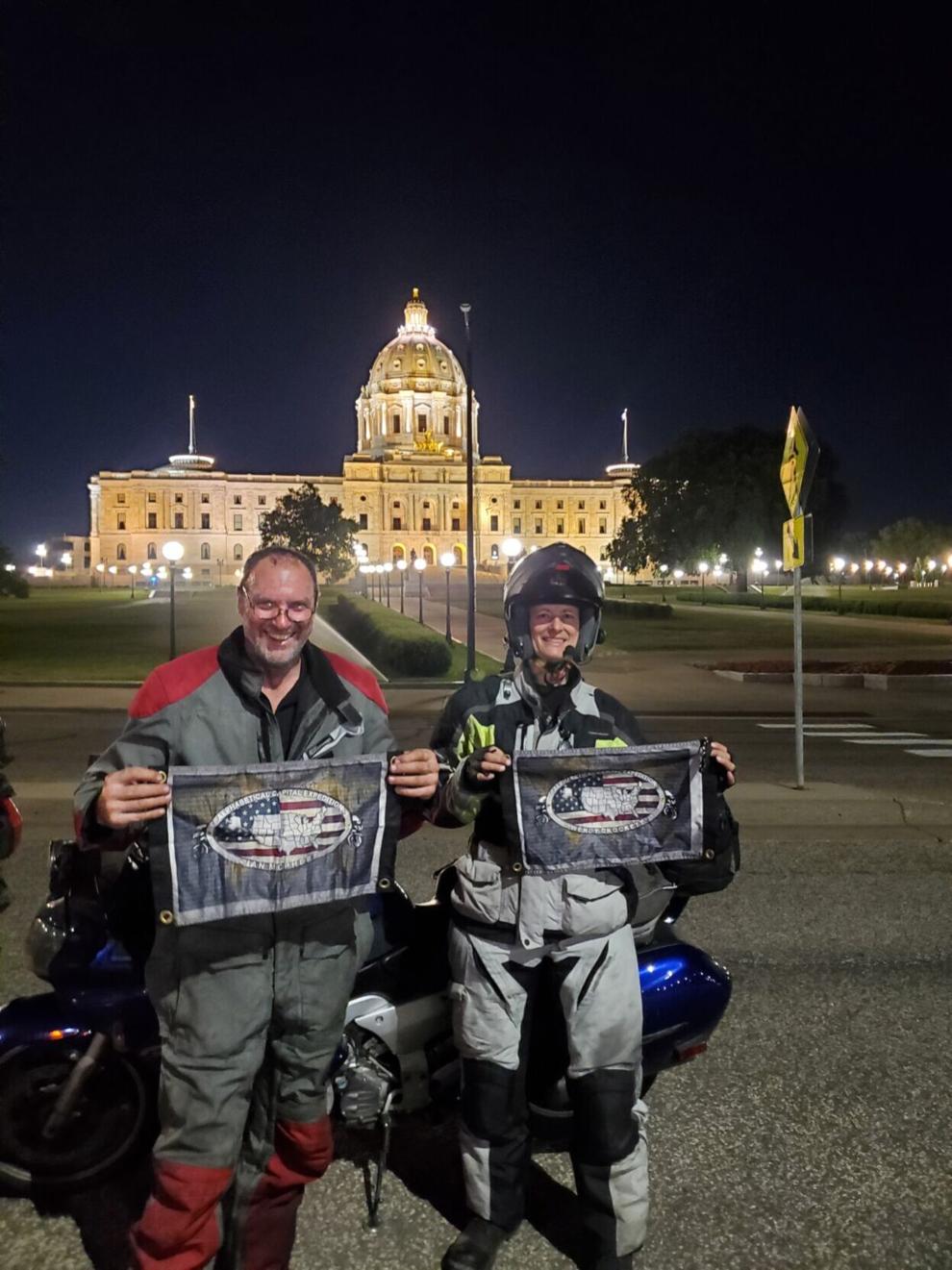 "The entire premise of the ride is a swan song for his bike… The whole idea behind this ride for Ian… is he foresaw his long distance rides in the United States coming to an end and all of the competitions he's done in the United State on the same motorcycle, a 2000 BMW R110RT," Crockett said. "For the Guinness World Record, the entire ride has to be done on the same bikes, so once we committed to this, we had to keep (Ian's and my) old bikes running."
Crockett rode her 2005 Yamaha FJR. Crockett and McPhee are both professional mechanics who serviced their bikes, changed their own tires, and did most of the repairs themselves during the trip.
The journey took three years of planning and preparation, and before embarking on the full United States trip, the duo made a test run of about 15,000 miles in Australia.  
Then, they'd planned to complete the United States journey in 90 days, the length of time McPhee had on his visa.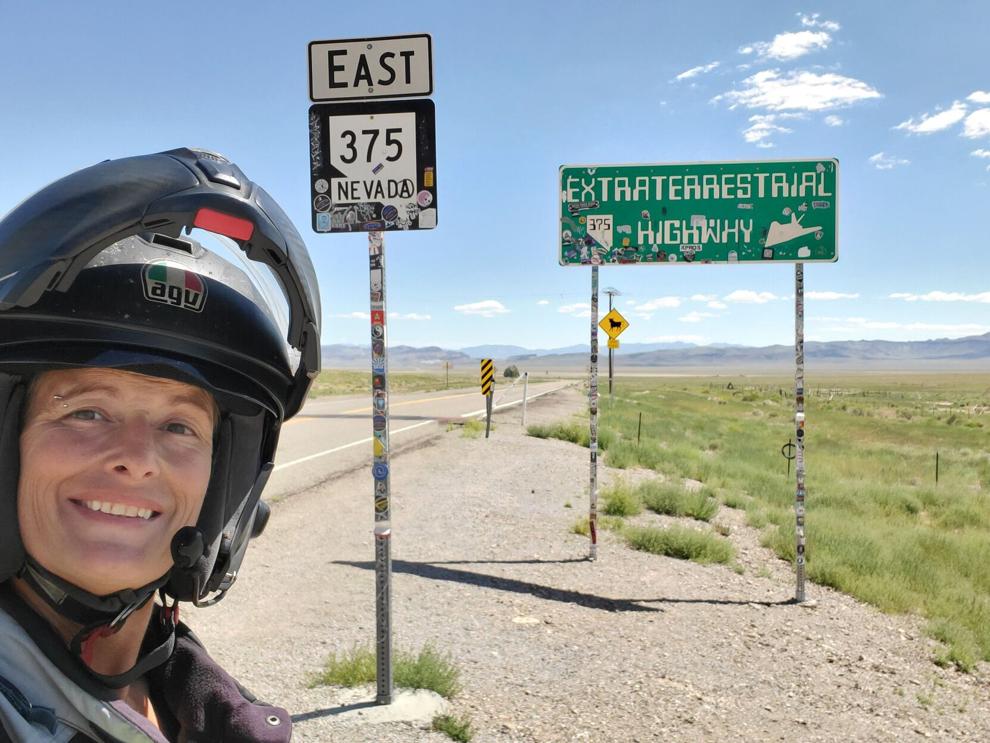 Crockett was heading to Australia in late March 2022 when her entire family — except her — got sick. She left before she caught the illness her family had, and she began driving her car to Illinois to set up a service center for the pair's United States journey. Then, she would head to Australia for their test run.
The service center was a rented storage facility stocked with tools, snacks, toiletries, extra tires and other items Crockett and McPhee needed on the road. Every 14,000 to 15,000 miles, the duo returned to Illinois to service their bikes, do laundry and prepare for the next leg of their journey.
"I made it 70 miles just outside of Badlands when I totaled my car (hitting) a deer. I was an hour outside of home when the first massive catastrophe happened and it was one after another from there on out," Crockett said.
Despite that mishap, she made it to Illinois and then Australia. There, during their 15 days of riding, she and McPhee faced historic flooding and terrible storms across Australia, and Crockett hit a kangaroo.
"We kind of recouped… and sorted through what worked and what didn't and we agreed we were going to make this American ride happen," Crockett said.
About 10 hours before they were scheduled to fly to the United States, Crockett suffered the worst pain she'd ever experienced. She was diagnosed with two kidney stones — the only time she'd ever had kidney stones — and required emergency surgery. She was hospitalized for five days. Meanwhile, McPhee went ahead to the United States.
Crockett returned to the United States and she and McPhee began their nationwide trek.
"We didn't have any 72-hour period of time without some sort of catastrophic failure of one sort or another," she said. "It wasn't a lack of preparedness. It wasn't that the bikes weren't mechanically sound. It was all of these completely unforeseeable failures. The hits just kept on coming."
"It was odd and interesting. All the mechanical failures were with Ian and almost all of the health failures happened with me," Crockett said.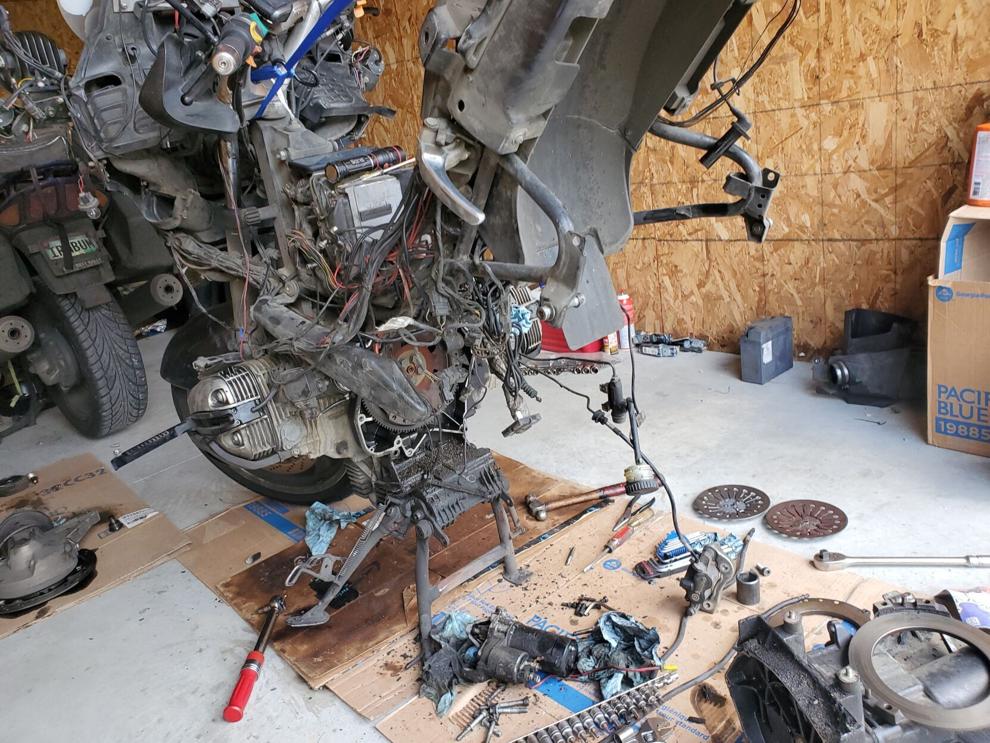 One of the biggest catastrophes to McPhee's motorcycle occurred when he hit a giant pothole that snapped his motorcycle frame in half. That was one of very few times McPhee and Crockett turned to outside mechanical help. Repairing the bike frame required the skills of a NASCAR chassis fabricator.
Crockett was hospitalized again when she had the stent removed from her kidney stone surgery. Complications developed and what should have been an outpatient procedure turned into an eight-day hospital stay.
As McPhee's non-renewable visa got closer to expiring, the pair tried to find a solution. Crockett credits Rep. Dusty Johnson's office for helping them eventually get McPhee's visa renewed. The process required McPhee to briefly leave the United States, and when he returned he tested positive for COVID-19, causing another delay in the pair's journey.
"(We) somehow managed to encounter nearly every conceivable kind of stumbling block, including — but not limited to — animal strikes, historic heat and rain, emergency surgeries on two continents, two weeks of hospitalization, crippling illness, sundry minor injuries, and an absolutely staggering number of show-stopping mechanical catastrophes," McPhee said in a press release. "Still (we) persevered, conquering everything that was thrown at (us) in order to make (our) World Record dreams a reality."
"Over the course of the 119 days we were in North America, we lost 52 complete days to health and mechanical failures," Crockett said.
The two also periodically found themselves caught in record-setting downpours and lightning strikes when their planned route collided with storms.
"In between that were perfect days. The weather was perfect and the views were perfect and there was no traffic, and getting in and out of the capitols was not too bad. It was not too hot and not too cold. That's what made it worthwhile," Crockett said.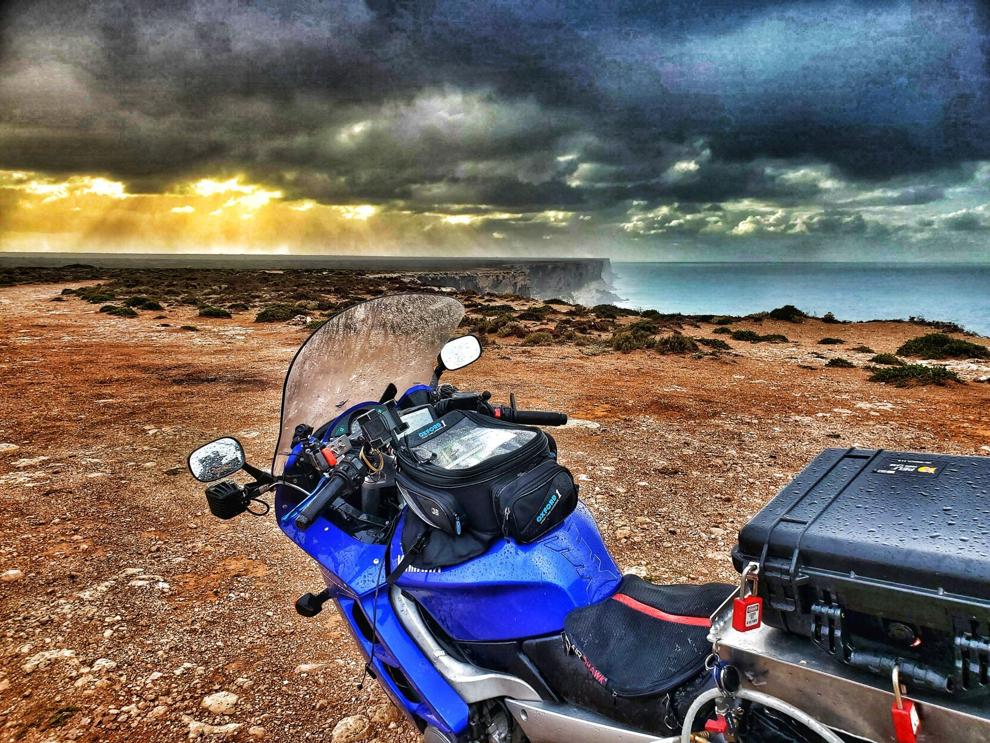 As catastrophes persisted, Crockett's husband, Mike Loomer, McPhee's wife, Colleen, and various friends urged Crockett and McPhee to abandon the journey. The two persisted.
"Quite often adventures don't look like much at the start: A plan, a good idea, and a desire to see something through. The adventure comes when the plan derails but the desire to complete it remains firm," McPhee said.
The pair changed their last flat tire less than 100 miles from their final destination in Illinois.
"The one most important thing that got us through this was a good sense of humor. There were bad days and difficult days and it is good having a ride partner that you can be real with," said Crockett, who said she and McPhee are like brother and sister. "You keep going forward as a team, but very rarely were both of us completely dejected and defeated at the same time. There was always one of us having a dark day and the other making jokes until we got the smile back."
"Without that ability to always see the bright side somewhere — or if we were smarter — we would have dropped out before we did," Crockett chuckled. "You would be hard pressed to find more absurdly determined individuals than the two of us."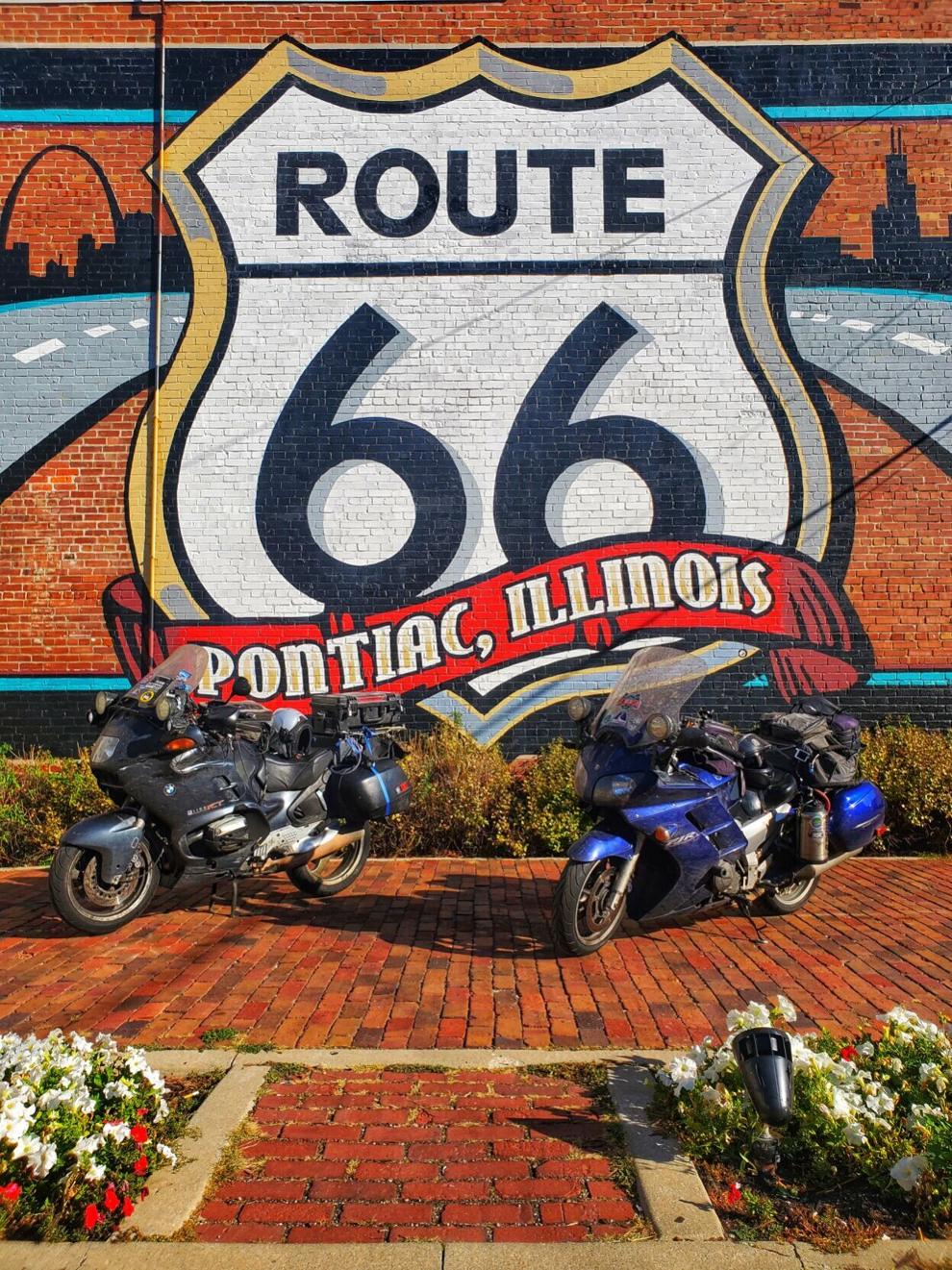 McPhee and Crockett are currently working on a book about their record-setting stranger-than-fiction journey, and they're putting together a movie clip highlight reel of footage from the trip.
They're also considering what their next adventure will be. They're pondering riding electric or smaller bikes.
"It's got to be different. It can't just be bigger miles," Crockett said. "It's got to be something with an interesting, different twist."