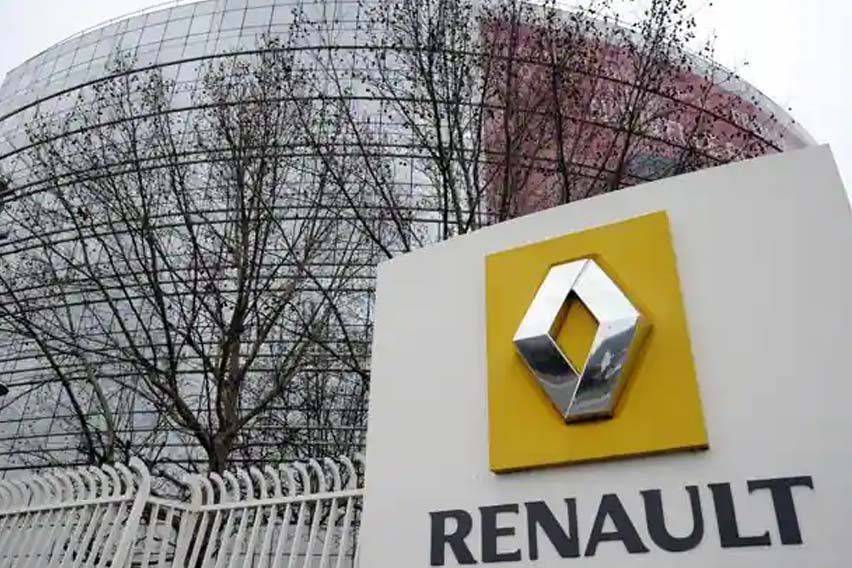 Renault Charged by French Government after Dieselgate Probe
In June 2021, French vehicle manufacturer Renault was charged with allegedly using illegal defeat devices used to manipulate emissions testing. The investigation started in 2017 and involved vehicles that were manufactured from the years 2009 to 2011 and 2013 to 2071. A French court handed out the charge against the carmaker.
Like the other carmakers involved in the diesel emissions scandal, Renault denied the allegations and assured the public that their vehicles weren't fitted with cheat devices. They gave the guarantee that Renault diesel vehicles did not violate emissions regulations.
Nevertheless, the carmaker paid the £17.2 million bail, which included an almost £52 million bank guarantee that can be used for possible compensation payouts.
According to French prosecutors, nitrogen oxide (NOx) emission levels in some Renault diesel vehicles were at least 10 times more than the legal limits. NOx is a group of gases that includes nitrogen dioxide (NO2) and nitric oxide (NO). It has life-threatening effects on human health.
The charges came at a time when Renault was on the brink of shifting their focus to electric vehicles. Their goal was to keep being competitive by investing in EVs, especially since sales numbers in 2020 reflected losses due to the pandemic lockdown. This happened after Luca de Meo took over as the company's chief executive.
At the time the French court handed down the charge, there weren't enough details about how many of Renault's vehicles were affected by the probe. Gilles Le Borgne, the carmaker's engineering chief, confirmed this.
The diesel emissions case against Renault came after the Volkswagen Group was caught allegedly using defeat devices in Audi and Volkswagen diesel-powered vehicles that were sold in the US. The incident became known as the Dieselgate scandal.
What was the scandal about?
The Dieselgate diesel emissions scandal started with Volkswagen and US drivers but soon expanded to other carmakers throughout Europe, the UK, and various countries across the world. VW was accused of using defeat devices that controlled emissions during regulatory testing. When defeat device-equipped vehicles go into the lab for the test, the devices automatically sense this and immediately lower emissions to within the legal limits.
While the vehicles appear emissions-compliant, this is only true during testing conditions. Once they are taken out of the lab for real-world road driving, they release illegal amounts of NOx. So, Volkswagen lied to customers when they sold diesel vehicles as high-performing, environmentally friendly cars. The truth was that they were contributors to air pollution.
Authorities ordered a recall of the thousands of affected vehicles in the US. The VW Group has also spent (and continues to spend) billions paying off fines, fees, and compensation.
After VW, authorities discovered other carmakers that allegedly fitted their diesel vehicles with defeat devices. The list includes BMW, Mercedes-Benz, and Nissan. French carmaker Renault is also on the list.
In 2016, investigators raided Renault's headquarters amidst allegations that the carmaker manipulated emissions using illegal software. However, the Direction générale de la concurrence, de la consommation et de la represseion des fraudes or DGCCRF of France has been investigating the carmaker since 2015. Two years later, in 2017, the Renault emissions scandal was officially confirmed via a report that indicated that around 90,000 diesel vehicles, specifically the Renault Clio IV and Captur, exceeded carbon dioxide (CO2) emissions and used defeat devices to modify emissions during regulatory tests.
The Clio and Captur were eventually found to have allegedly exceeded legal levels of NOx emissions outside of testing conditions.
NOx emissions: What are they?
Nitrogen oxide is highly reactive when mixed with other elements. It forms acid rain and smog and also produces ground-level ozone. Plants, crops, and other vegetation are weakened and destroyed once exposed to NOx.
Your life will change after you've been exposed to NOx emissions. You'll have health impacts chasing you year after year. Depression and anxiety are only the tip of the iceberg; there are far more serious conditions that you should be worried about.
The most common health impacts of NOx emissions exposure are asthma and various respiratory conditions. The more serious ones include chronic obstructive pulmonary disease (COPD), asphyxiation, cancer, and laryngospasm. Fluid can also fill up your lungs, which can result in breathing difficulties, among others. Cardiovascular disease is also a serious impact of exposure to NOx emissions. Thousands of cardiovascular-related cases end up in premature deaths.
Volkswagen, Renault, and all other carmakers involved in the scandal are the reasons why thousands of drivers and the people around them have been exposed to NOx emissions. Thus, it is just right for these affected drivers to bring their carmakers to court.
What's my diesel claim about?
The legal action that will bring Dieselgate carmakers to court is a diesel claim. The two most important reasons for filing a claim are:
Because your carmaker lied to and misled you into believing that the vehicle you bought is emissions-compliant
Because your carmaker exposed you and the people around you to dangerous NOx emissions
A successful diesel claim will compensate you for all the inconveniences you went through.
However, before filing your emission claim, be sure to visit ClaimExperts.co.uk first to verify your eligibility. You cannot proceed with the case without doing so.