Sidhu Moosewala was a popular Punjabi rapper who was shot dead a few months ago.
He was in his modified Thar when he was shot.
That Thar was recently brought home by his father although the vehicle was under investigation at the Police station.
Ever since the Mahindra Thar of Sidhu Moosewala was brought home by his father, people from all corners of the country are visiting to see it. The famed rapper and singer was shot dead a few months ago. It was a part of a gang war which is not all that uncommon in Punjab. The investigation is still underway as the shooter is undergoing trial. Sidhu's father recently brought the Thar home which has bullet holes in it. This reminds him that he needs to keep fighting for justice.
You may also like: This Mahindra Thar Looks Bigger Than Even a Ford Endeavour
You may also like: This Custom $5 Million Porsche is the Perfect Homage to Sidhu Moosewala
You may also like: India's Only Maruti Swift with 22-inch Alloys Pays Homage to Sidhu Moosewala
Sidhu Moosewala's Mahindra Thar Visited by People
The video has been uploaded by Jatt Babe Television on YouTube. It shows a massive gathering at the house of the late rapper. His father is seen standing near the vehicle. One can see the bullet holes in the windshield of the Thar. The rapper was shot dead from close range and he passed away on the seat of the Thar itself. As a result, the vehicle was a part of the evidence and was under the custody of the Police. It was only recently that it was brought back home by his father.
You may also like: Check Out Sidhu Moosewala's Toyota Fortuner with 20-inch Alloys
Ever since the news of the SUV reached the masses, the fans couldn't control themselves and started paying a visit to the house of the late rapper. People travelled from far-off places just to get a glimpse of the Thar in which Sidhu breathed his last. People are seen taking photos and making videos of the Thar. The dejected father of Sidhu is seen standing next to the SUV acknowledging the love the fans are pouring in for his son.
You may also like: India's First 4×6 Willys Jeep is Dedicated to Sidhu Moosewala
The Thar of Sidhu is heavily modified. He was into heavy modification as suggested by his other cars as well. There is a vintage Jeep parked next to the Thar that is heavily modified too. In fact, the other cars he owns including Mahindra Scorpio and Toyota Fortuner have also been modified. Moreover, all his other cars are bulletproof. It was only this Thar that was not bulletproof which is why he lost his life in it. Do share your thoughts about this entire sage here.
You may also like: Modified Jeep of Sidhu Moosewala Arrives Home, Leaves All Saddened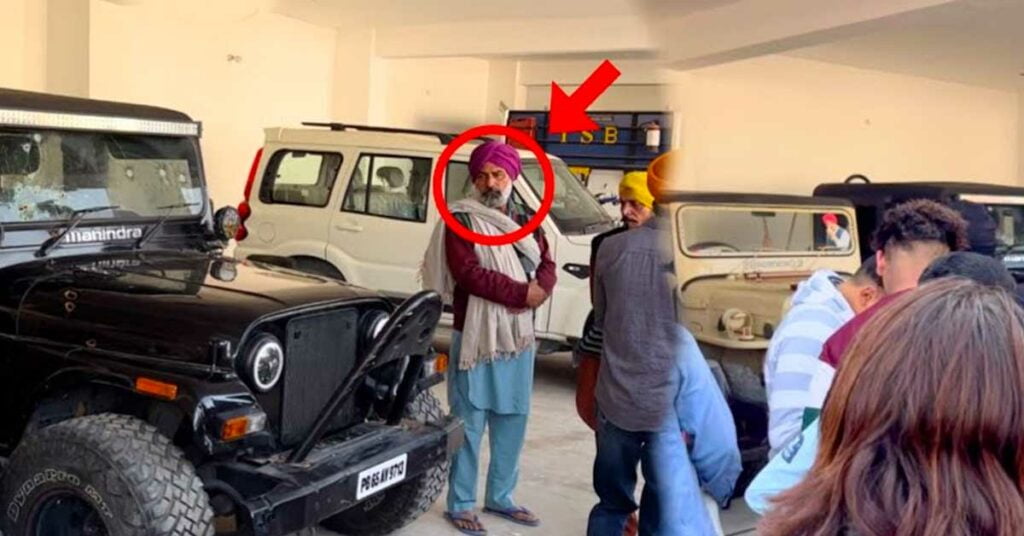 Disclaimer- The embedded videos/ external content is/are being used as a convenience and for informational purposes only; they do not constitute an endorsement or approval by Car Blog India of any of the products, services, and /or opinions of the corporation or organization or individual. Car Blog India bears no responsibility for the accuracy, legality, and/or content of the external site or for that of subsequent external videos/ external content. Contact the external publisher for answers to questions regarding its content.
Join our official telegram channel for free latest updates and follow us on Google News here.