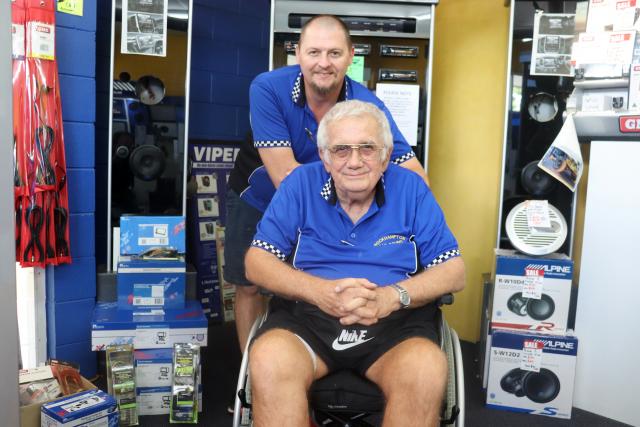 Sound of silence after 28 years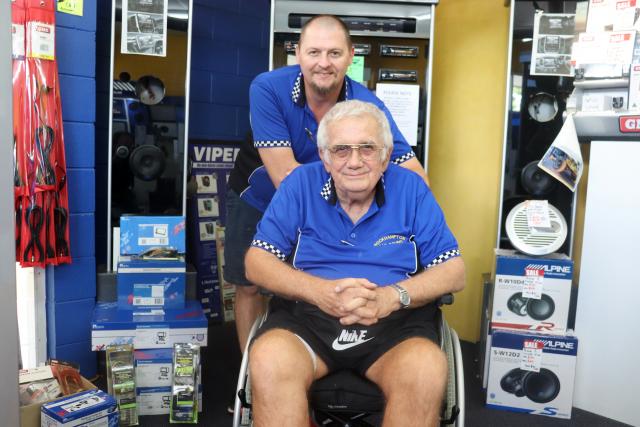 By Matthew Pearce
An iconic part of Central Queensland's motoring scene, Rockhampton Car Sound is closing its doors.
Rocky's only professional stereo, alarm, and navigation specialist, the Ford St business owned by Fred Kaerger has served the local community for almost three decades.
Fred opened Rockhampton Car Sound on 4 December 1994, branching out on his own after working for six years in a spare parts shop, which first sparked his interest in car audio systems.
"The spare parts shop had a soundboard," he said.
"I decided if I was going to sell car sounds I'd have to know something about it, so I pulled the soundboard out of the wall and thought 'what do I do with this?'
'And the rest was history."
Fred said there had been an outpouring of emotion after he announced on Facebook that Rocky Car Sound was closing on 23 December.
"With the response to the letter that I wrote on Facebook, I was fairly humbled because I thought we were just a car radio shop," he said.
The business has had a lot of repeat customers over the years, with even the children and grandchildren of customers becoming regulars.
"You do become part of the community. Even (former Rockhampton City Councillor) Rod Green posted on Facebook that we've become a bit of an institution in Central Queensland."
Fred made the difficult decision to close Rockhampton Car Sound following the death of his wife Carolyn earlier this year, as well as ongoing health problems that have seen him confined to a wheelchair.
"My health is improving and I want to keep it going that way," he said.
There's been a lot of changes in technology over the past 28 years, and Rockhampton Car Sound has kept up with all of them.
"We've gone from cassettes, to the cassette in the front and the six-disc stacker in the boot, then we moved to CDs… some manufacturers made six-CD stackers that fitted in the dashboard," Fred said.
"I remember selling a single front-loading CD in 1987 for $1499 – it had a radio, a CD and you were able to tune AM and FM stations all on the one band.
"Now, there's Apple Car Play and Android Auto, you can use the maps off of our phones on the screens in our dash, you can run Spotify on your phone and run it through Bluetooth to your radio."
The amount of technology in modern cars, compared to the VR Commodores he started with, has also added extra complexity when it comes to installing equipment.
Fred said his staff understood his decision to shut and were staying to the end.
"We're going to close down at Christmas, then we're coming back in January to start pulling everything out, cleaning everything up and having a garage sale to sell the welders, compressors and other equipment from the workshop."
Customers are invited to come into the shop in Ford St before it closes to say hello and check out the albums of photos from the early days.
Rockhampton Car Sound is no longer doing installs but sales will continue until 23 December.
"I would like to take this opportunity to thank everyone for their support for the last 28 years," Fred said.
"It's been one hell of a rollercoaster ride but I've enjoyed every minute of it!"