Car enthusiasts have continued to acquire sleek and expensive cars that give them the pulsating adrenaline rush.
Hawk-eyed Kenyans spotted the luxurious vehicles that went viral on various social media platforms.
President William Ruto and his car collections headlined the discussion, with most people appreciating his choice of vehicles.
Ruto's Lexus LX 570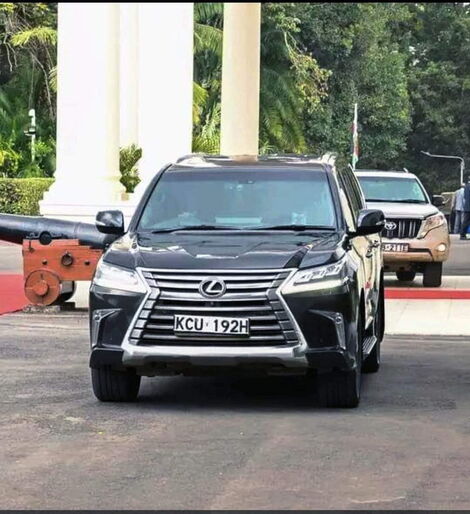 Lexus LX 570 owned by President William Ruto at State House Nairobi on Monday, September 12, 2022.
Twitter
PSCU
Black Lexus LX 570, KCU 192H, was a signature ride in President Ruto's campaigns.
Ruto used the powerful Sports Utility Vehicle (SUV)  to traverse different parts of the
…
Read more
Sports Car Modification