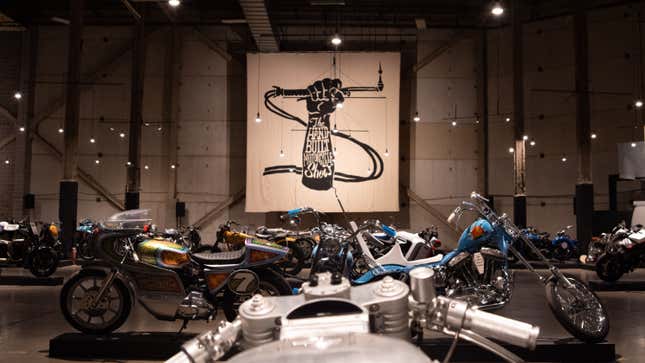 The Coolest Bikes at the 2023 Handbuilt Motorcycle Show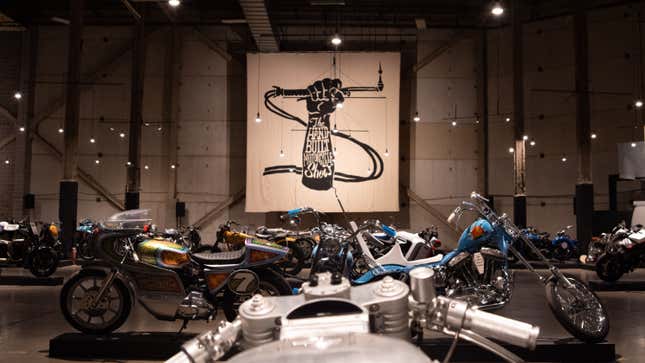 Jalopnik had boots on the ground once more in Austin, Texas, at the 2023 Handbuilt Motorcycle Show and MotoGP at COTA. Stylish Chippewa boots on my part, if I may say so, though I'm not sure what kind of boots Elizabeth Blackstock wore. Maybe a pair of Corcoran jump boots. Regardless of how fly the boots were, the point is two pairs were on the ground in Austin for what could possibly be the best weekend for motorcycle fans in America: a world-famous motorcycle race during the day, and a huge motorcycle show at night.
But first, let's get this slideshow out of the way so we can move on to bigger, better things — from a closer look at a new EV concept bike from Zero and Huge Design, builder profiles at the Handbuilt, a closer look at the MotoGP grid at COTA, and, finally, a first ride review of a Zero SR/F, which showed me all the highs and lows of EV ownership.
So, here are just a few of the cool bikes from this year's Handbuilt, sponsored by Revival Cycles and BMW Motorrad. But it's not just beemers in this roundup. This year it was a red, white and blue Honda homologation special that stole my heart. Ah, Big Red. May your curiously American (and Texan!) liveries live on.