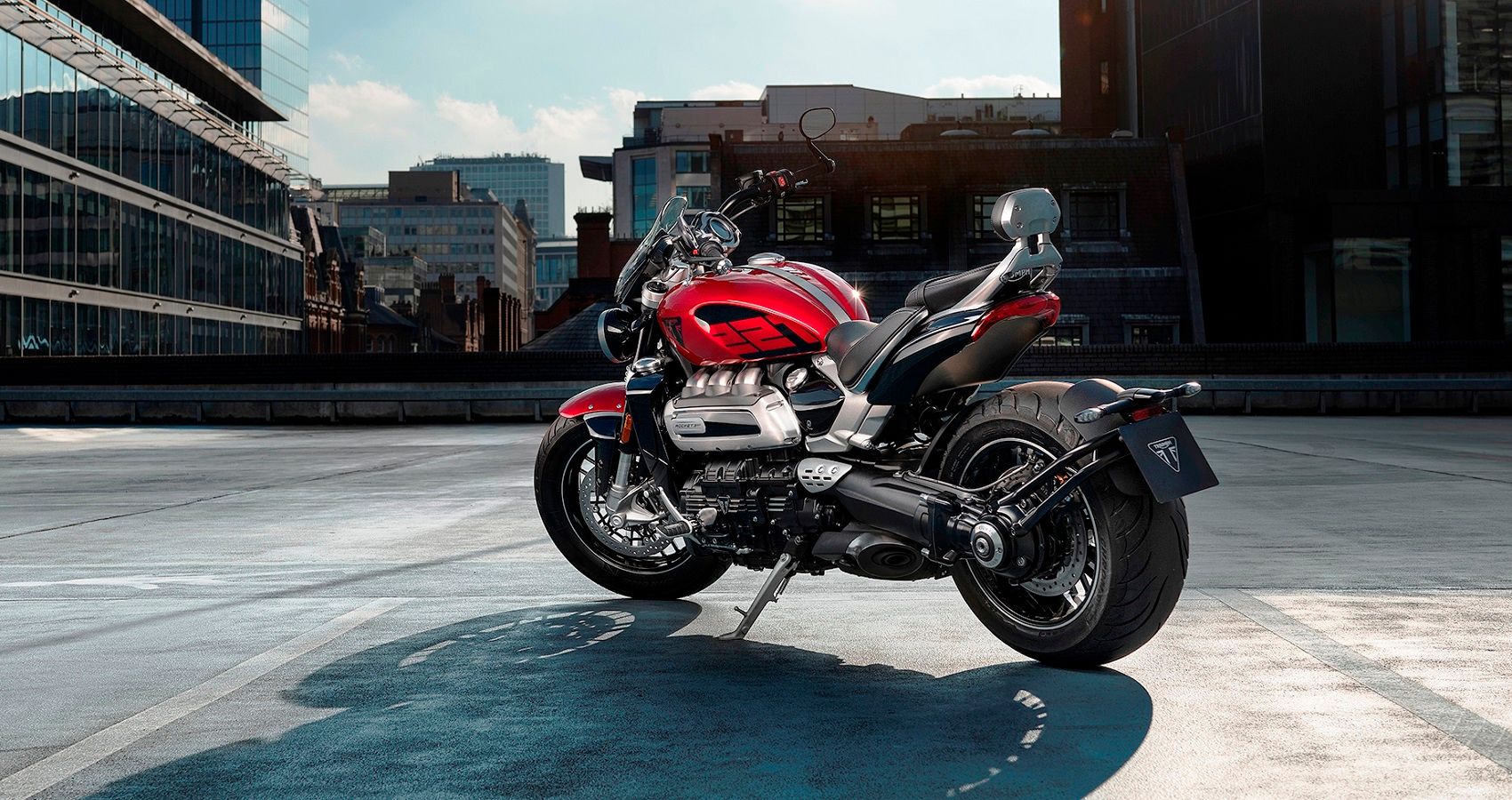 These Are The 11 Biggest Displacement Motorcycles Ever Made
When a biker tells you that engine size matters, it is because it really does. We cannot assume that a motorcycle is a motorcycle and ignore the aspects that define a "good" two-wheeler. Some of the best motorcycles have massive powertrains that make a five-hour journey look like a 30 minutes joyride.
Updated April 2023: Big displacement engines have a special place in enthusiasts' hearts. Be it in a car or motorcycle, these engines produce a lot of power and a memorable roar. On motorcycles, big displacement engines offer a lot of torque, allowing you to quickly speed up to highway speeds. Below is an updated list of some of the biggest displacement motorcycles ever made.
Bikes come in different forms, and making a choice in a world replete with amazing options depends on various factors. There is the aspect of the area you intend to ride your bike, the seat height – cruiser, adventure, or sports. Whatever you settle for, there is one constant factor – displacement. If you decide to go for a sports bike, adventure, or a cruiser bike, you still have to decide on the capacity of the engine.
However, whether bigger is better is one question that we are going to leave open for you to answer as we dive in to analyze 11 of the biggest displacement motorcycles ever made.
Related: Why The Triumph Rocket 3 221 Special Edition Is The Most Impressive Motorcycle Today
11
Triumph Rocket 3 – 2,294 CC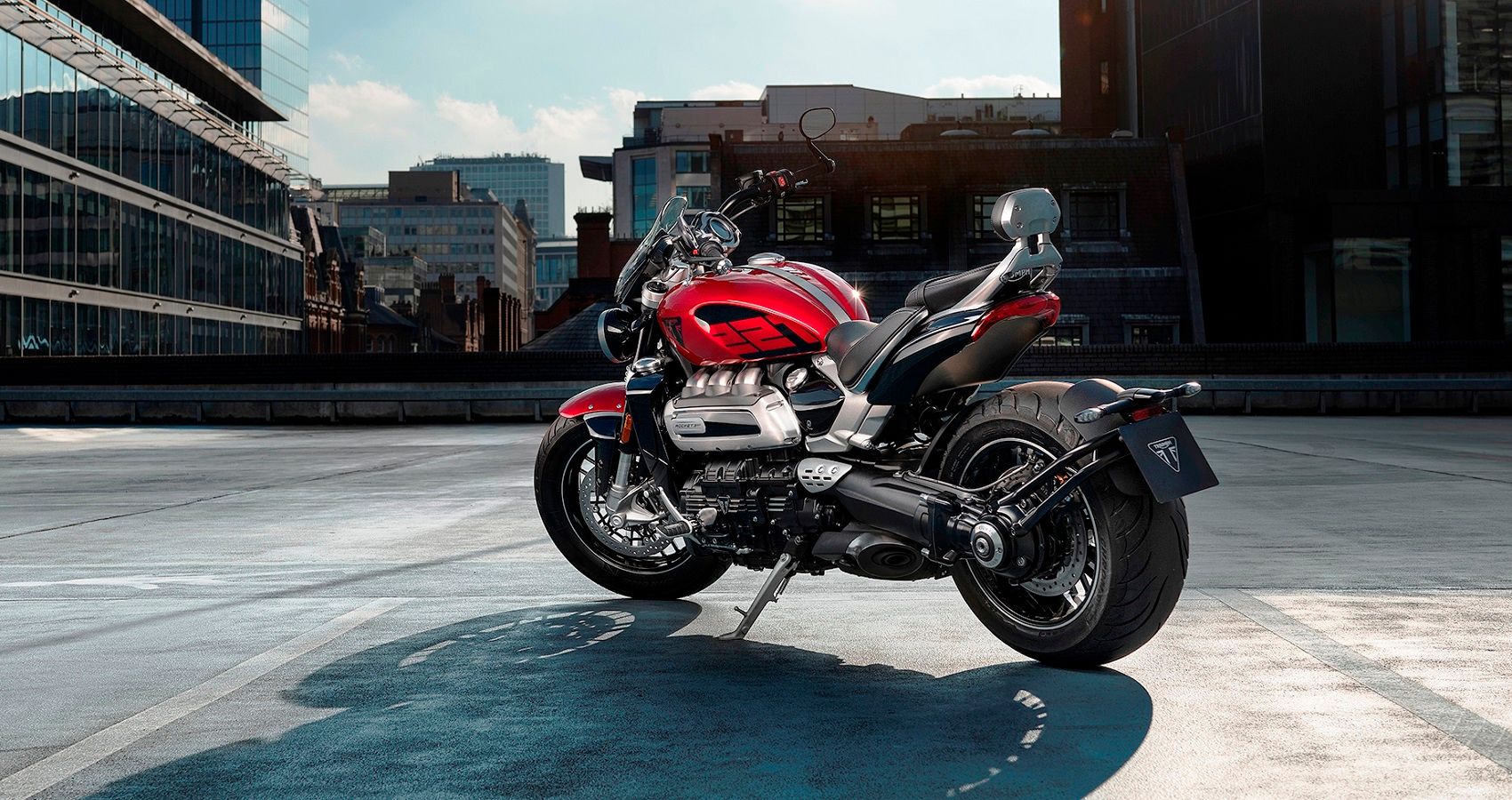 The second bike on the list is this Triumph Rocket 3 cruiser. It is the biggest displacement motorcycle from Triumph, and one of the best production motorcycles of all time.
Propelling this machine is a potent 2,458cc in-line three-cylinder powertrain that produces a respectable 165 hp and 163 lb-ft of torque. Triumph calls the Rocket 3, "the ultimate muscle streetfighter."
10
Kawasaki VN2000 – 2,053 CC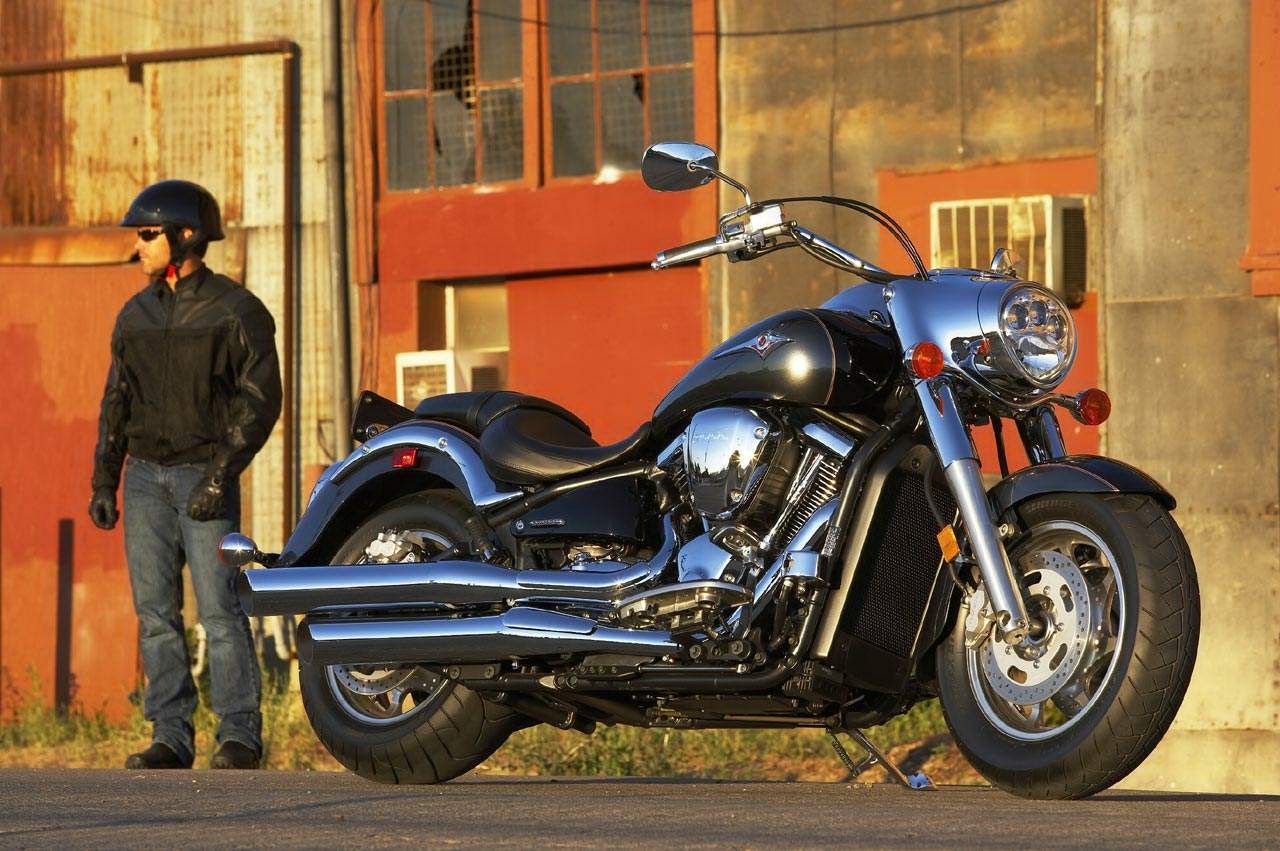 When Kawasaki launched the Vulcan 2000 in 2004, the intention was for it to be the largest displacement motorcycle in the world. And it was, for some time, before Triumph launched the Rocket 3 later that year.
It is the biggest twin with a pretty outstanding engine that mimics the traditional Harley design. The bike's might comes from a powerful 2,053cc engine that produces 101 hp and 130 lb-ft of torque. Even though Kawasaki discontinued the VN2000, it remains true to its purpose by offering a thrilling riding experience.
9
PGM 2.0-Liter V8 – 1,996 CC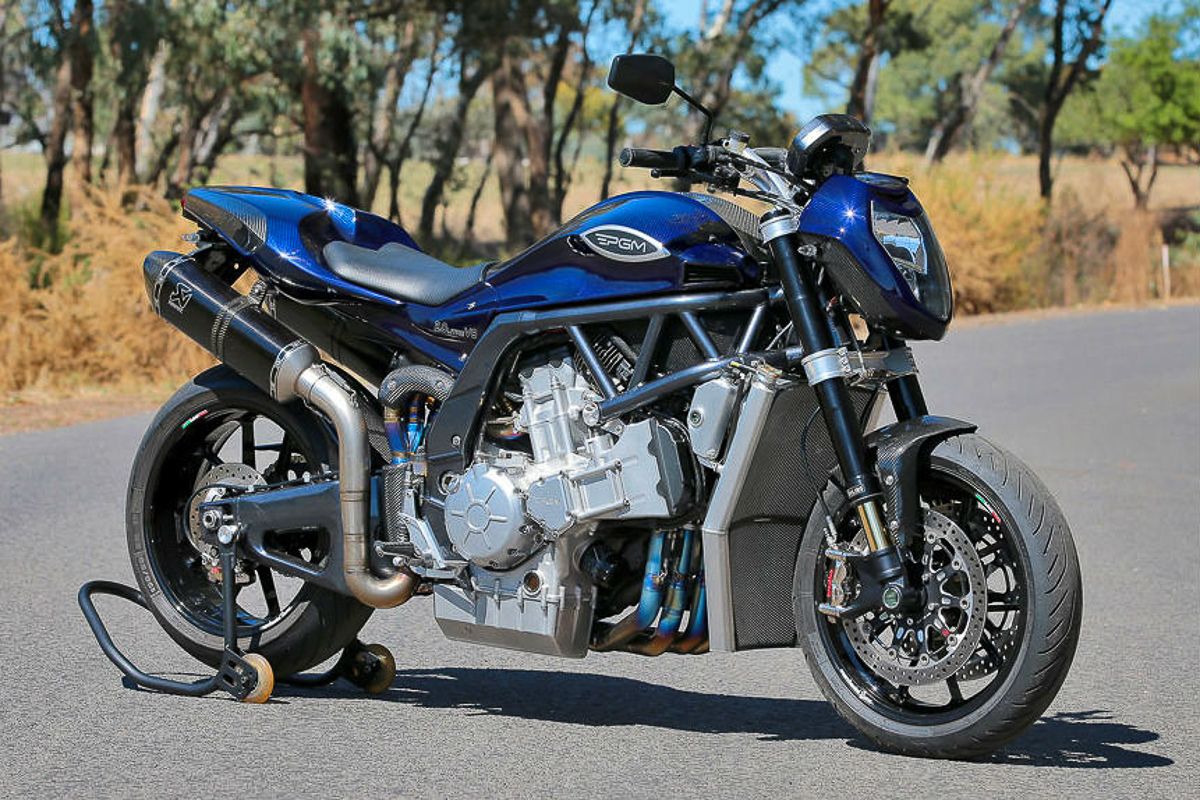 If you are a motorcycle lover with a thing for V8, this is the motorcycle you need to acquire, the PGM 2.0-liter V8. The PGM is a V8 powered two-wheeler created by a team of Australian engineers.
The lead engineer, Paul Maloney, worked with MotoGP for almost 20 years before embarking on this project. The massive 1996cc engine pumping out 334 horses of power and 158lb.-ft of torque is mighty enough to make a Ducati Panigale V4 look like a toy on the track.
RELATED: 10 Affordable Cruiser Bikes That Make You Look Like A Real Biker
8
Yamaha XV1900 – 1,854 CC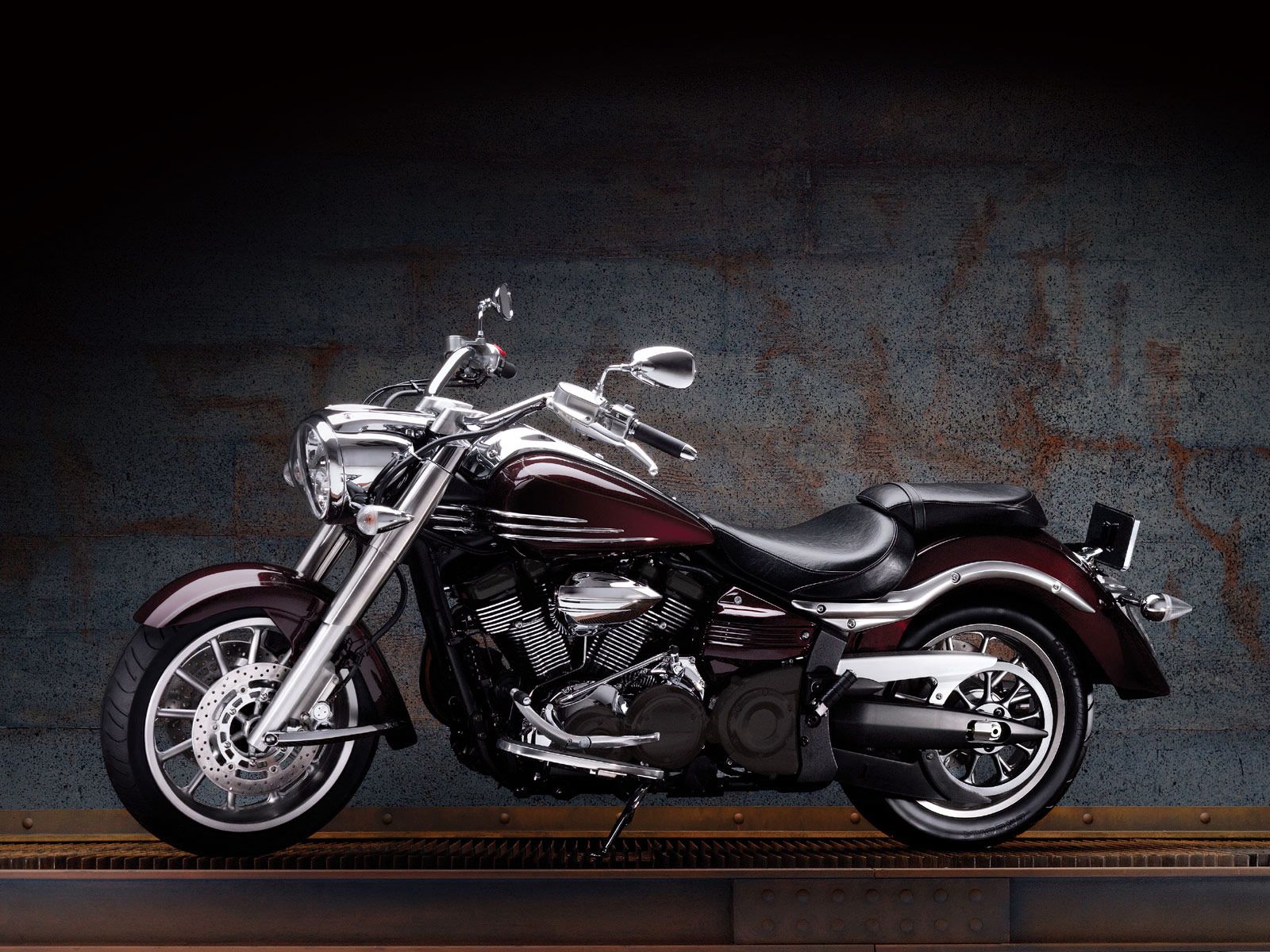 Another Japanese manufacturer on the list is Yamaha, presenting the XV1900 cruiser motorcycle with a potent 1,854cc engine. Yamaha created this mammoth with one purpose in mind, to challenge the big displacement motorcycles.
However, with that massive displacement, the bike produces only 95 horsepower. The torque is excellent though, at 123 lb-ft. The engine on this bike powers various Star-branded American motorcycles.
7
Honda Gold Wing – 1,832 CC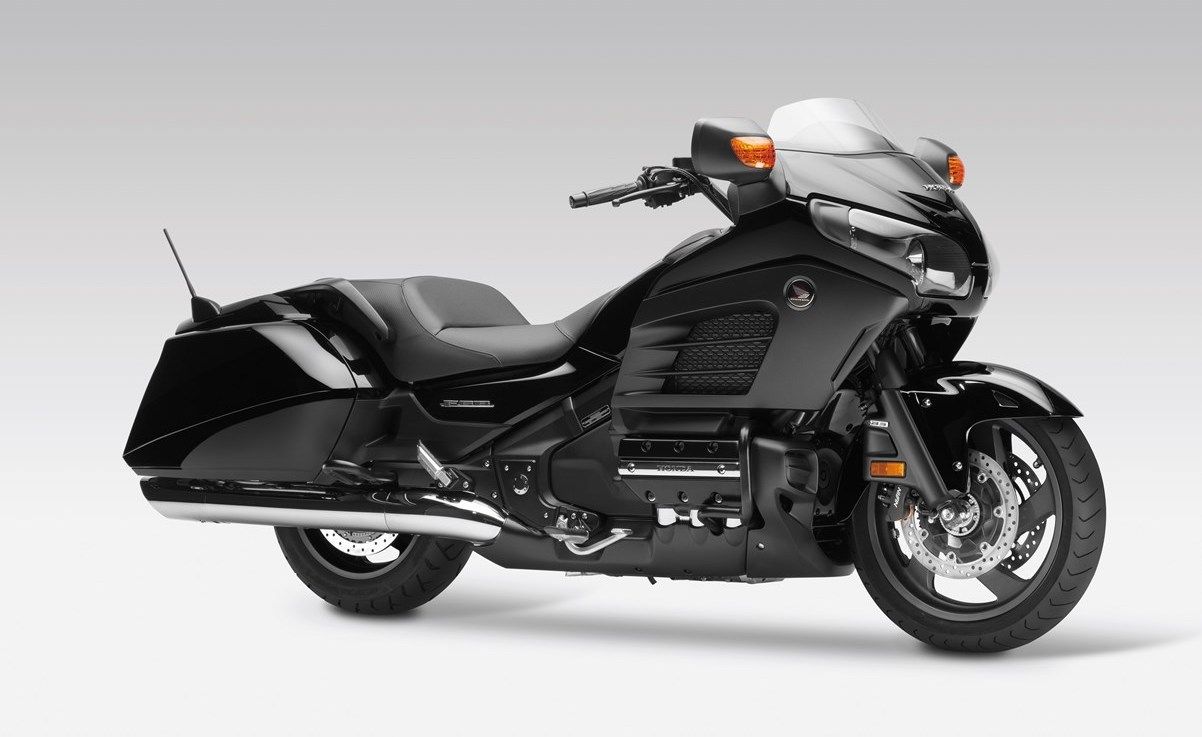 The Honda Gold Wing is a 'car' on two-wheels – every feature you can find in a four-wheeled vehicle, you can almost find here, including airbag. It is a six-cylinder bike, in fact, if the challenge was about the number of cylinders, Honda would be taking the trophy home with this super motorcycle.
The motorcycle uses a massive 1,833cc engine with 124 horsepower, and 125 lb-ft of torque. When Honda introduced the Gold Wing in 2000, it was the largest displacement motorcycle on the planet, a position it held for some time.
RELATED: 10 Movies And TV Shows Every Self-Respecting Biker Should Watch
6
Indian Chief – 1,811 CC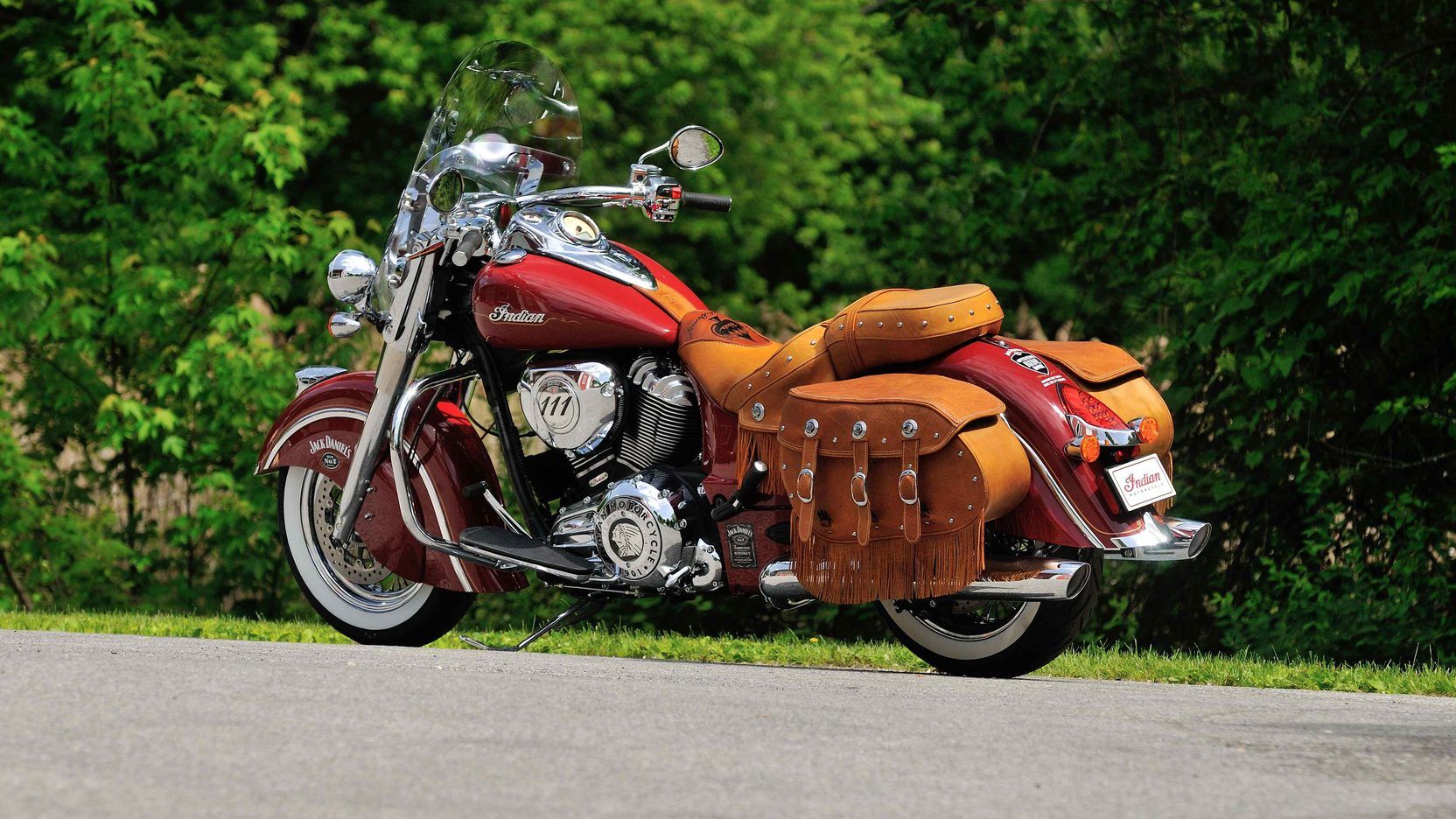 The Indian Chief is the perfect description of one-upmanship. The motorcycle uses the company's Thunder Stroke 111 engine – that is 111 cubic inches compared to Harley-Davidson's 110.
The Chief features a mighty 1,811cc powerplant that produces 98 hp and 102 lb-ft of torque, enough power to make the chief roar like a ruler. Notably, Indian Motorcycles went bankrupt in 1953 and are now owned by Polaris Industries.
5
Harley-Davidson CVO Bikes – 1,802 CC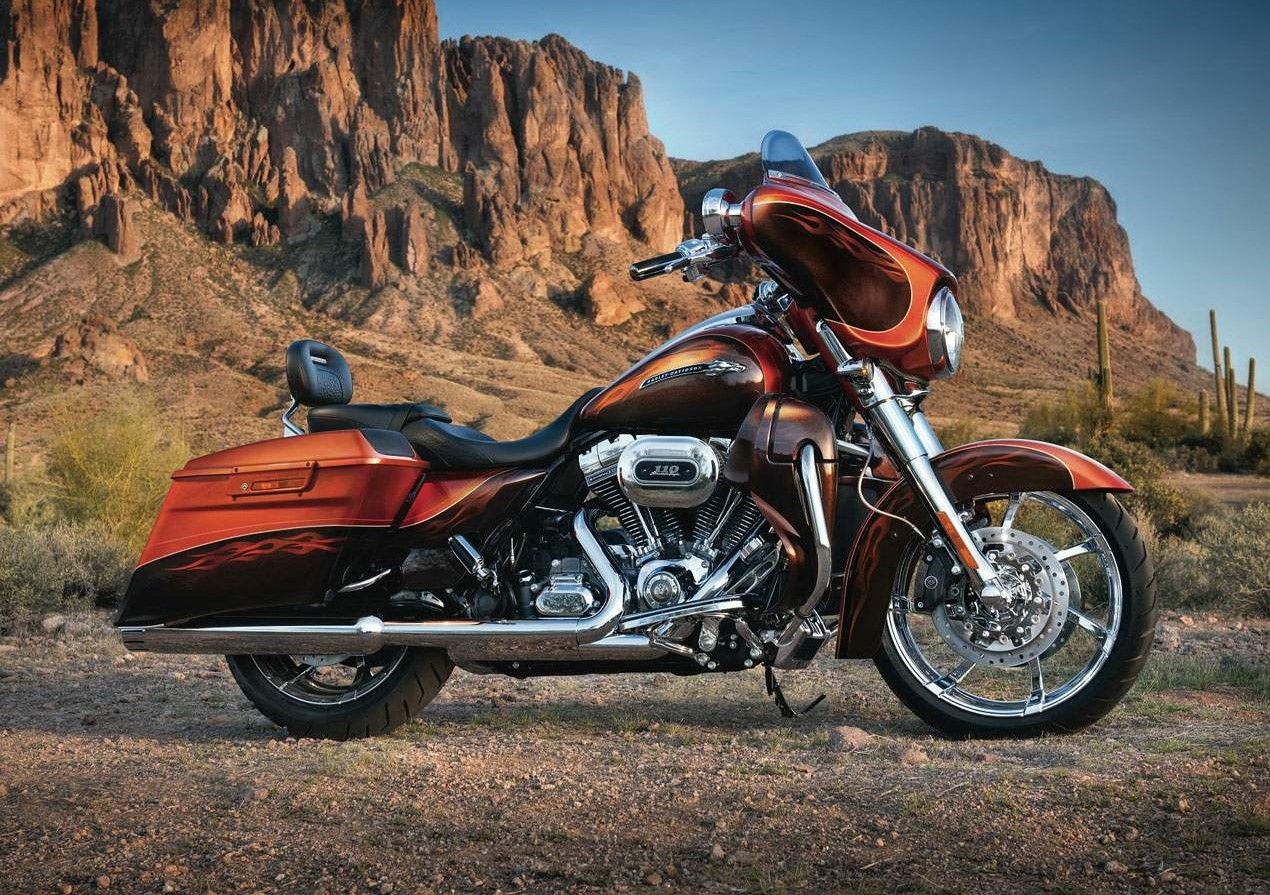 Another entry from the States is Harley-Davidson, presenting the Custom Vehicle Operation (CVO) bikes. The modern CVOs come with the company's Twin Cam 110 – that is 110 cubic inches which translates to 1,802cc. The powertrain produces 115 lb-ft of torque.
While Harley-Davidson's power figures never usually get a mention, you can easily convince the average non-motorcycle enthusiast that you own the biggest motorcycle in the world as long you're on one of these – at least it's the biggest Harley-Davidson motorcycle.
RELATED: These Are The 10 Fastest Motorcycles You Can Buy In 2020, Ranked
4
Honda VTX1800 – 1,795 CC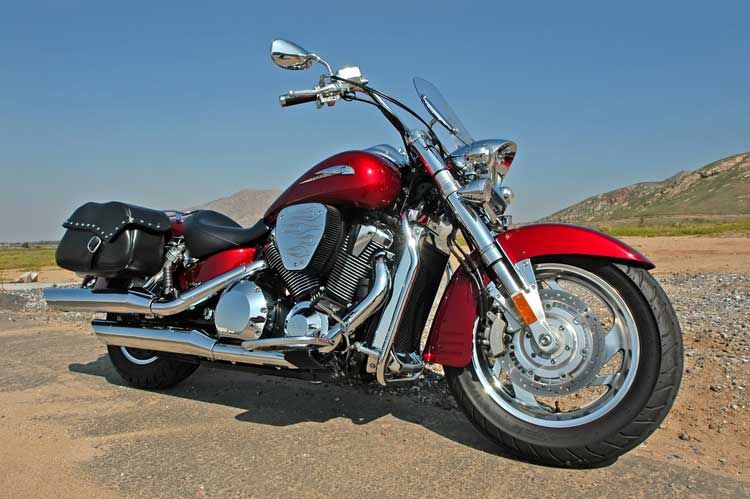 Honda no longer produces the VTX1800, but motorcycle enthusiasts can never forget its legacy. When Honda launched the VTX1800 in 2001, it had the biggest displacement on the planet with 1,795cc. But, that is not what most people remember it for. The Honda VTX1800 was the trendsetter in the cruiser motorcycle market – igniting the fire of "mine's bigger than yours" challenge that still runs to this day. A fire that might not end soon among motorcycle enthusiasts.
The 1,795cc, V-twin powertrain produced 89 HP and 98 lb-ft of torque. Supposedly, Honda is planning to re-enter the big displacement cruiser challenge with a much bigger bike powered by a Gold Wing engine.
3
Suzuki M1800/C1800 – 1,783 CC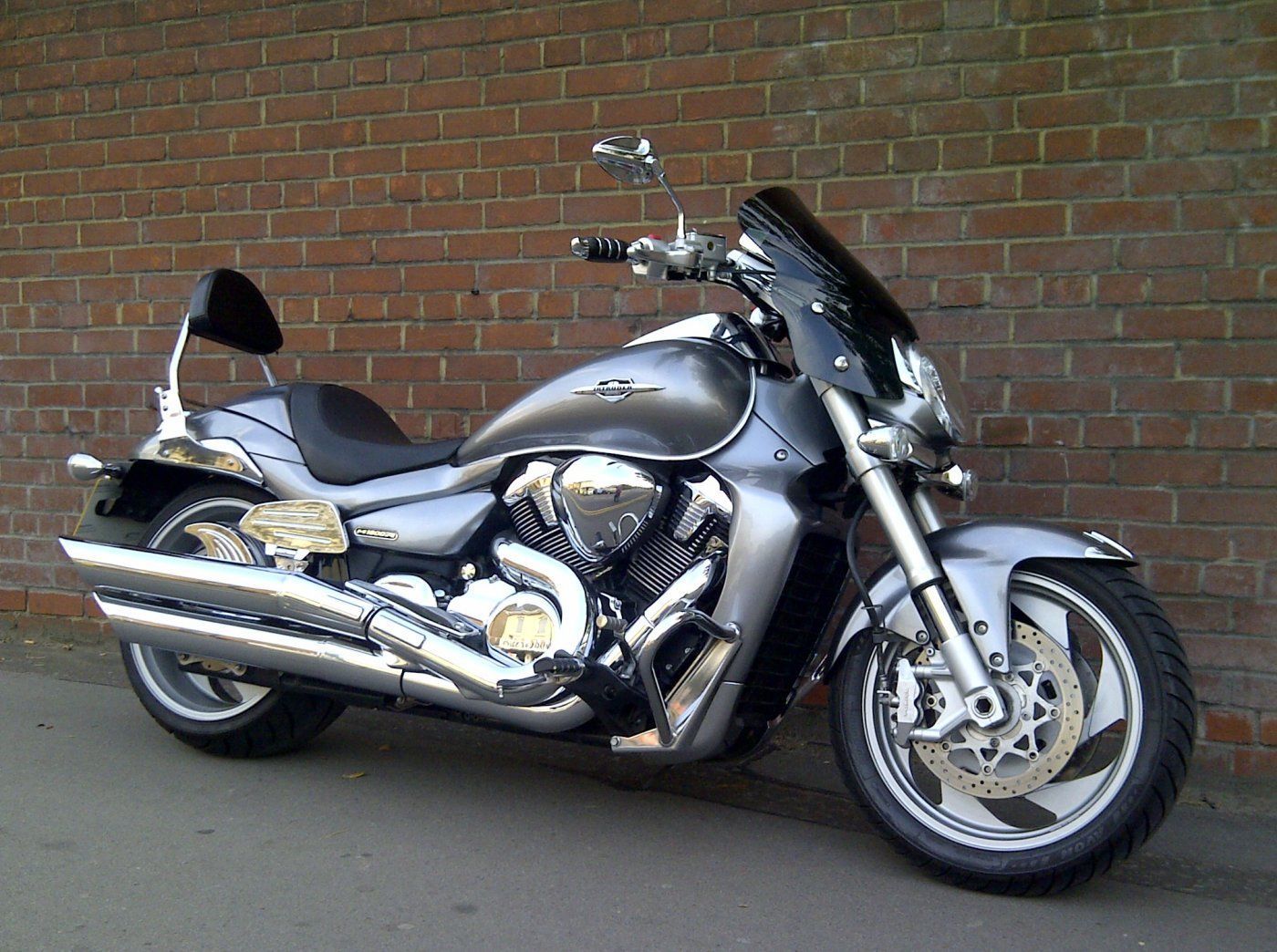 The Suzuki M1800/C1800 has a 1783cc engine. The potent V-twin engine produces 125 hp and 118 lb-ft of torque at the rear wheel.
At 1,783cc, the Suzuki M1800/C1800 is above the average car engine capacity in the United Kingdom at 1,740cc. A fact that makes the M1800/C1800 the first bike on this list with an engine bigger than those of most cars on public roads.
2
Indian's Thunder Stroke 116 Lineup – 1,890 CC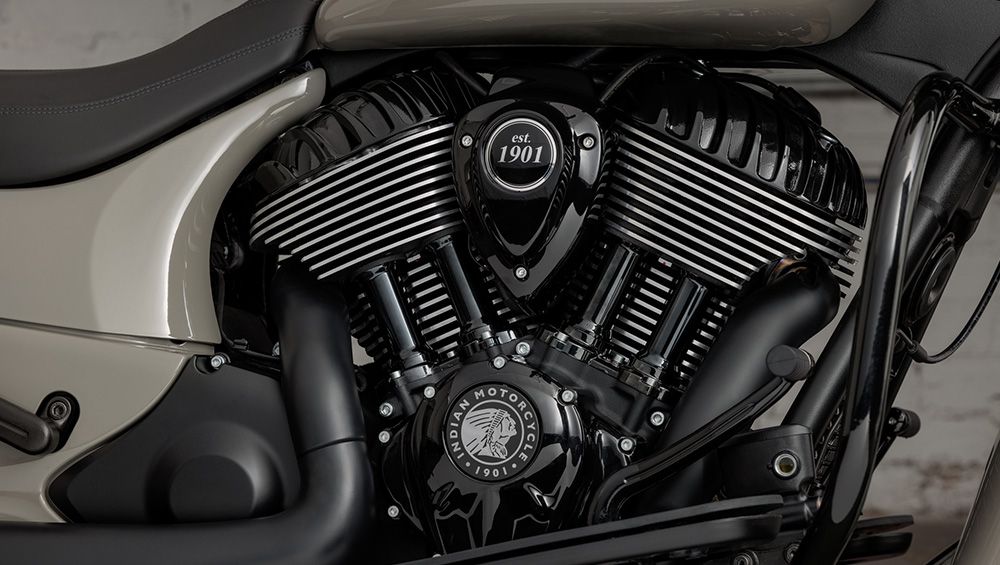 Basically a 49-degree V-twin displacing 116 cubic inches (about 1,890 cc), the Thunder Stroke 116 is really the most colossal engine ever built by Indian. The engine has powered several amazing Indian models that include the Chieftain, Chieftain Dark Horse, Springfield Dark Horse, Roadmaster, Roadmaster Dark Horse, and Chieftain Limited.
Initially offered as an upgrade package for the 111-cubic inch Thunder Stroke engine, the 116 became a staple on regular production bikes in 2020, with the Chieftain Elite, Roadmaster Dark Horse, and Springfield Dark Horse becoming the first bikes to receive it.
1
Boss Hoss BHC-3 – 6,200 CC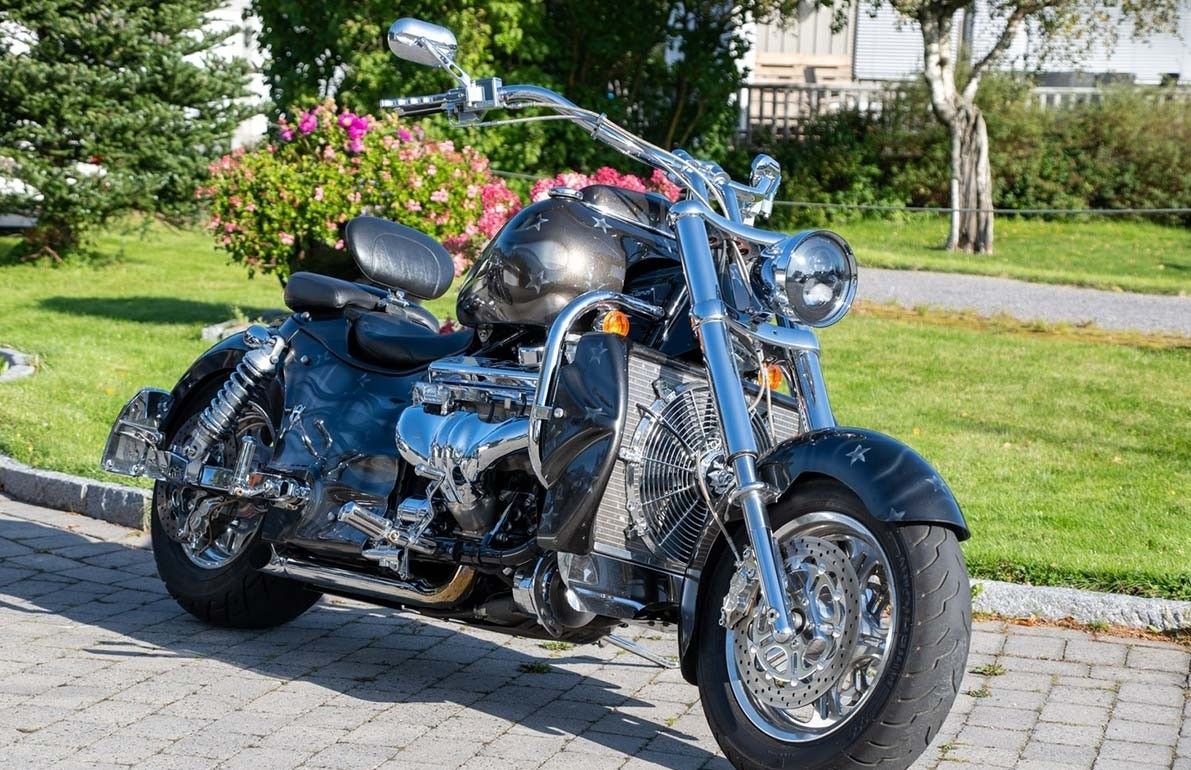 The Boss Hoss BHC-3 is absolutely massive, and loud, too. It is also one of the most powerful motorcycles ever made. The bike has everything that defines Boss Hoss Cycles creations. It features an extremely powerful Chevrolet crate 6,200cc V8 engine that produces 445 horsepower and 445 lb.-ft of torque.
Impressively, the Boss Hoss BHC-3 sports a 2.5-inch exhaust system to help the mammoth of a motorcycle breathe well as it cruises through the streets like a king.