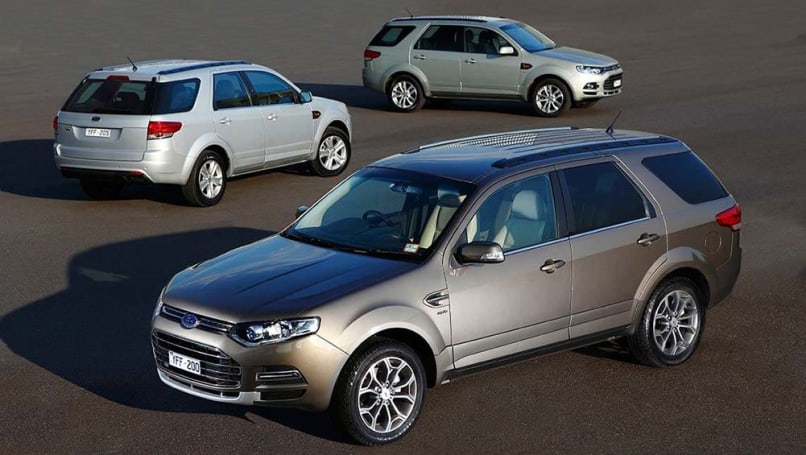 These are the best used cars to buy! Ford Territory, Toyota Corolla, Mitsubishi ASX and more in our list of cherries – Car News
So you have $15,000 or less and you're looking to buy a second-hand car, but you don't want to buy a dud – a lemon. You could end up wasting your money on something that has faults, then spend money trying to fix them and later probably lose money trying to sell it to somebody else.
Last week we published our list of lemons – those cars with known faults that our readers and the actual manufacturers of the vehicles have identified. They are the cars to be wary of when shopping for a second-hand vehicle.
This week we are publishing our top five list of 'cherries' – cars known to be reliable and generally free from manufacturing and engineering faults.
Read more about second-hand cars
Before you dig into our list of cherries remember that faulty cars can be found across all brands and all models, so be sure to have any used car checked over by a mechanic before you buy, regardless of if it's on our list of lemons or cherries.
Ford Territory 2004-2016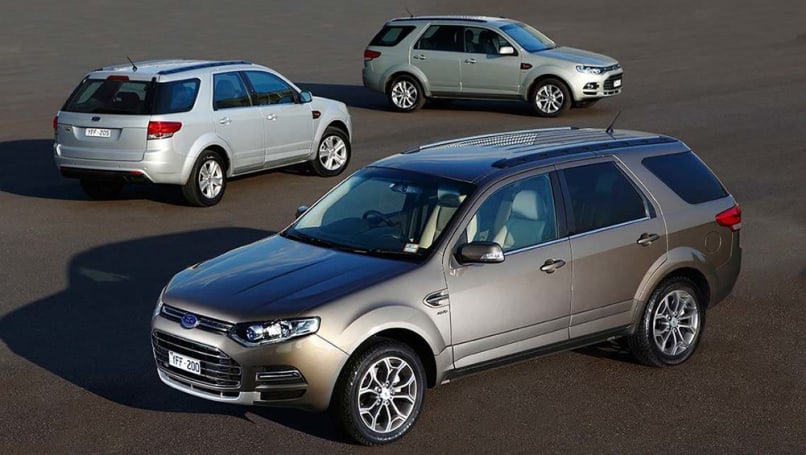 The Ford Territory was built for Australian conditions.
One of the best vehicles ever made by Ford Australia, the Territory was built using the Falcon as the foundations for this large SUV.
The Territory was built for Australian conditions, from the radiator to its suspension, unlike most other vehicles that were made overseas with a one-size-fits all approach for a global market, albeit with local re-tuning in some cases.
Several model updates refreshed and improved the Territory over the years. Aim for one built from 2013 onwards because this SZ model was the result of a major overhaul to the SUV.
This SZ model gives you a choice of Ford's excellent straight six petrol engine (rear-wheel drive) or a turbo-diesel V6 (rear- and all-wheel drive), both with excellent ZF automatic transmissions.
Over the years we haven't had many complaints from readers regarding Territory problems. Be on the lookout, however, for software problems, front suspension ball joint issues and possible transmission faults. 
Many people thought that the Territory was a tough all-terrain four-wheel drive, when in reality it was a high-riding Falcon. So, look for signs like dents and bashes in the undercarriage that'll tell you if the vehicle has been taken too far off-road. 
Honda CR-V 2006-2016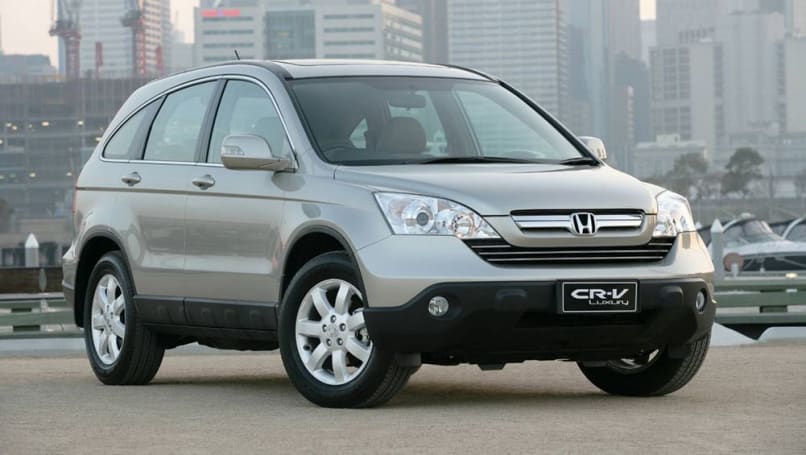 Honda CR-V models between 2006 to 2016 are considered to be good finds.
Honda is renowned for its build quality and if you're after a second-hand mid-size SUV then the CR-V is a good choice.
A budget of less than $15K isn't going to get you into many CR-Vs made after 2017, which is fine because the two models built in the between 2006 to 2016 are considered to be good finds due to their reliability, driveability, safety, high level of interior refinement and durable timing chains instead of rubber belts. 
We've had very few reader complaints over the years regarding the CR-V, apart from this five seater SUV using quite a bit of petrol. Seriously, that's been the biggest complaint, that and "how do I change the clock's time?"
There are two recalls to be aware of – the airbag recall and the AEB recall. A Honda dealer will be able to tell you if the CR-V you've bought, or about to buy, has been fixed due to these recalls.
Mitsubishi ASX 2010-current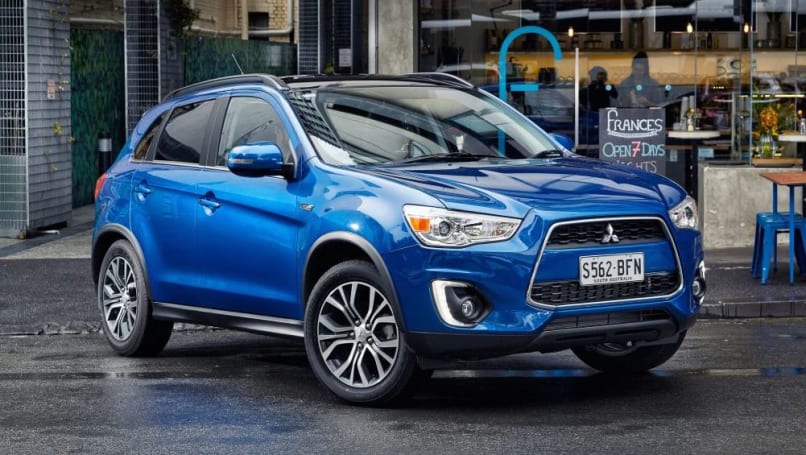 The ASX is the second most popular small SUV in its class.
The first Mitsubishi ASX came out in 2010 and then the second generation arrived in Australia in… actually a second gen never arrived. The version that's currently in dealerships being sold as a new car is pretty much the same car from 2010.
Yep, the ASX is the crocodile of the car world because not only did it outlive all the other dinosaurs, it survived to become unbeatable. Even to this day the ASX is the second most popular small SUV in its class behind the MG ZS.
So it's a bit of a case of "if it ain't broke" for Mitsubishi and that's also a case for you because the ASX has a reputation for rarely being broke.
Not only is there an enormous supply of used and second-hand parts for the ASX, there's also new parts from the current ASX inventory which will fit your old one.
The parts on the ASX are also used on other Mitsubishi models. 
Basically this means you'll never be lost for a spare part and the price won't be excessive because of the excellent availability.
The ASX comes in front-wheel drive and all-wheel drive, with a choice of diesel and petrol engines. All ASXs are five seaters.
An update in 2012 resulted in a more quiet ASX to drive and further revisions over the years have improved safety and refinement.
One of the advantages to the same model being around for as long as the ASX is that the bugs get fixed as updates to the car are made regularly.
You can see our ASX problems page and read what owners have to say, but really the complaints are few and far between.
Hyundai i30 2007-2022 FD, GD, PD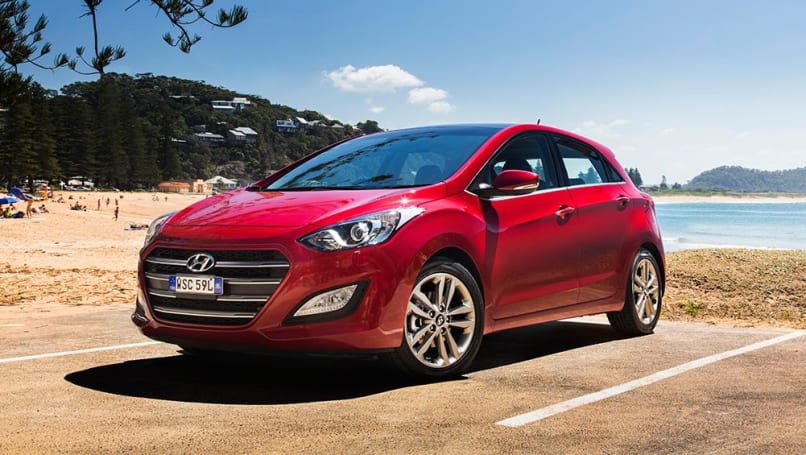 We've had very few complaints from our readers over the years regarding the i30.
In 2008 the Hyundai i30 became the first Korean car to be awarded the maximum-five star ANCAP rating. At the time we were not only impressed by the high level of safety equipment and crash performance but by the value for money and the way the car drove.
We've had very few complaints from our readers over the years regarding the i30. There was a recall in 2014 to fix a faulty universal joint, so be sure to check the model year of the i30 you are looking at and a closer inspection of the car if it is from this time.
There have been three generations of i30 since it first arrived in 2007 – the FD (2007-2011), then GD (2011-2016) and the current PD (2016-2023).
As always, be careful of cars with excessively high kilometres. The average family does 10,000-15,000km a year – any more than this and it could be an ex-rental car. While that isn't a deal breaker (I've bought one) look for signs of wear and tear.
Toyota Corolla 
The Corolla has a reputation of being a reliable small car.
Long after humans have become extinct there will remain just cockroaches and Toyota Corollas, such is their reputation for reliability. We're talking about the cars not the bugs, although cockroaches can be almost impossible to destroy, too.
The first Corolla went on sale in Australia in 1966 and the vehicle was made here from 1968-1999. 
Our advice, as with most second-hand cars, is to buy the newest used Corolla possible for your budget – they will have more safety tech (AEB wasn't standard until 2019) and each generation was better than the next in every way. 
That said $15,000 or less isn't likely to get you into the current 12th generation which arrived in 2018. So go for the tenth generation (2007-2012) or the 11th gen (2012-2018).
Both these generations are easy to drive, spacious inside (the sedan version offers more interior room) and come with the maximum five-star ANCAP rating.
Both generations use timing chains as well which last longer than a rubber belt.
As our used car expert Graham Smith says: "Toyota has earned a fine reputation for reliability over the years and the Corolla is regarded as a reliable and mostly trouble-free small car." 
The size of Toyota's dealer network, its multitude of service centres, the excellent availability of parts and the relative ease of working on a Corolla make it an excellent choice, too.