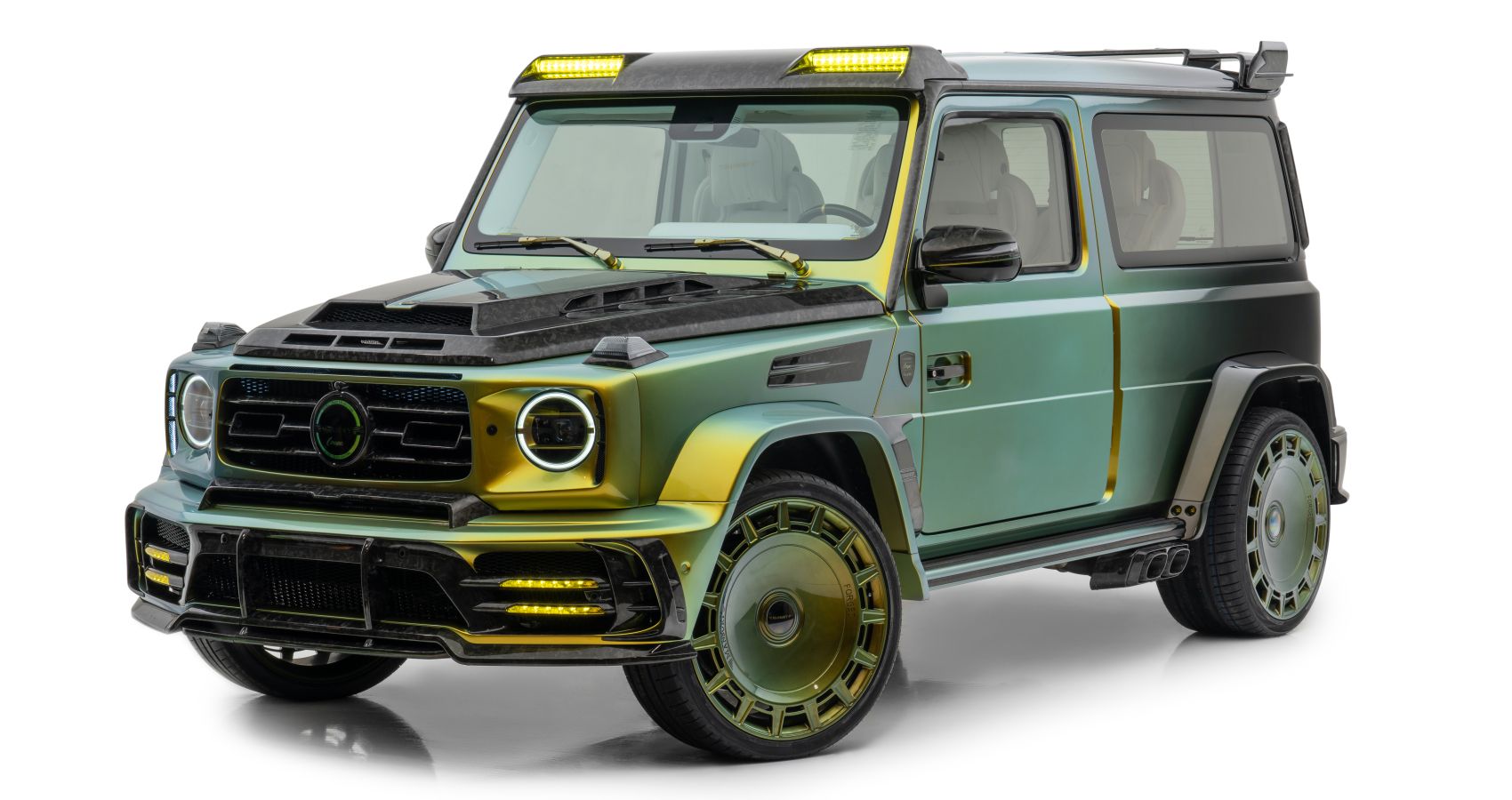 This Unspeakable Suicide-Door Mercedes-AMG G63 Coupe Is Ridiculous
Mansory is one of the best German car tuning companies, with virtually limitless tuning options. Following the launch of the sinister two-door Lamborghini Urus last month and some insane builds last year, the Munich-based master is back with another Mercedes-AMG G63 Wagon-based build. And this time, it's richer, brawnier, costlier, and more exclusive.
Built from the ground up, this G63 is special, and Mansory will only build eight such SUVs under the "One of One" ideology. Of course, Mansory will let all eight buyers showcase their preferences, but that's not the point. We are impressed with its bullish performance and masterful craftsmanship with carbon fiber and leather.
Although Mansory hasn't disclosed the cost of one such example, we assume it will at least set you back by a heavy $280,000-300,000 considering it's based on a 2022 Mercedes-AMG G63, which presently costs $179,000.
Related: The Real Story Behind German Supercar Tuner Mansory
This One-Off Mercedes-AMG G63 2-Door Coupe Build Is Truly Distinctive
Mansory is generally known for its insane take on luxury cars, and what they do is truly amazing. Like their past creations, the Mercedes-Benz G63 SUV-based Gronos Coupé Evo C runs wild with a unique demeanor. However, a lot of talent and sweat went into turning imagination into reality.
When you look closely, this G-Class SUV is unlike anything you have seen from others—if you have, that was probably the previous one Mansory made. The modification of this car started with a chassis redesign. The C-pillar was deleted, and the B-pillar was moved further to provide adequate space to accommodate wider doors and a two-door coupe design. In addition, unlike the original, Mansory opted for suicide doors for a unique flavor. To achieve this, the stock door hinges mounted on the A-pillars were replaced with freshly bolted hinges on the B-pillars, on which the doors are attached to create a suicide door style.
Mansory Mercedes-Benz G-63 Coupe Is A 2-Door Custom Off-roader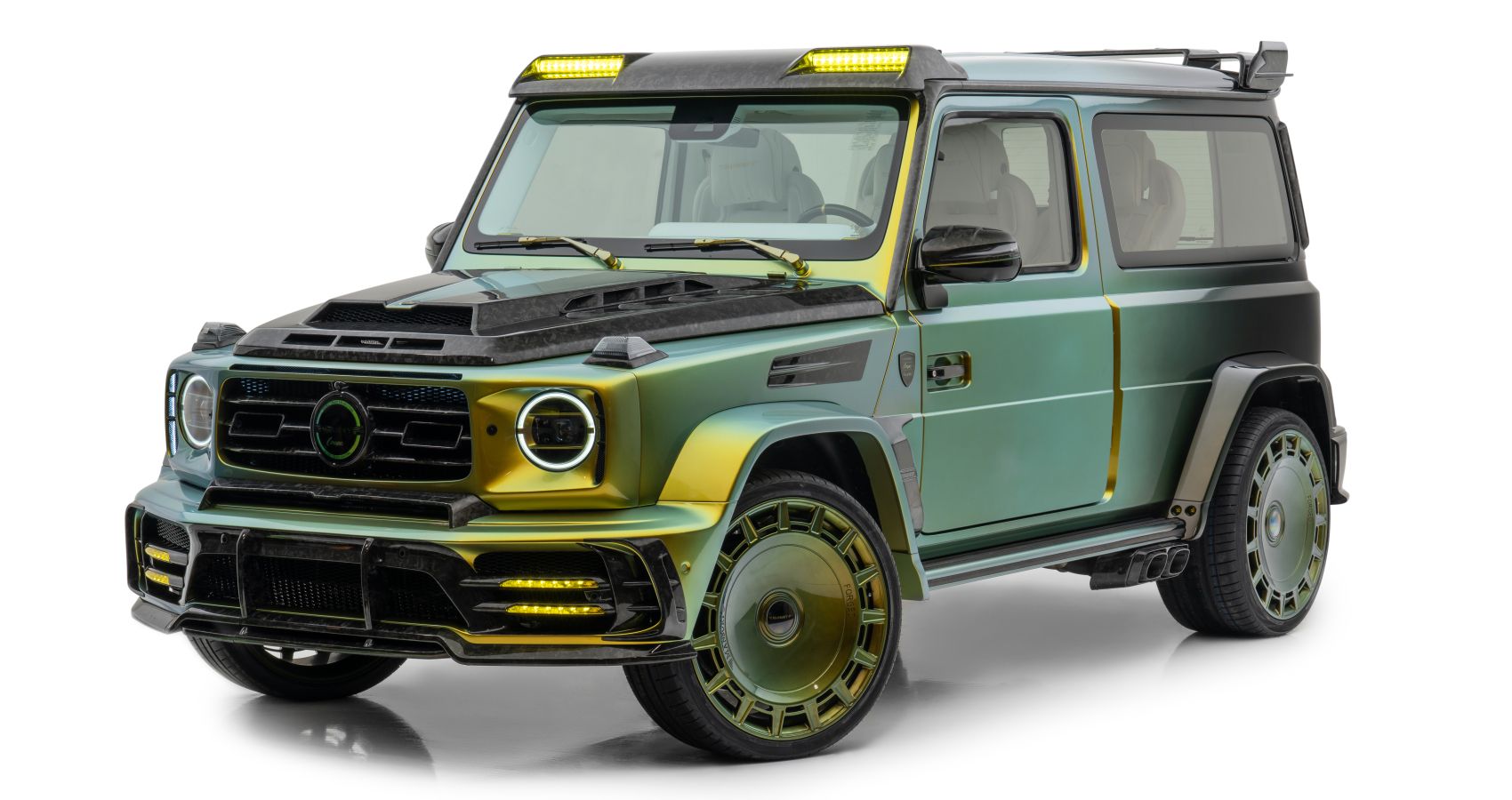 Not only were the doors relocated, but the handles and ergonomics were also monitored. Since the modified frame uses three pillars, the overall body rigidity was checked for safety.
As mentioned earlier, Mansory will build only 8 units of the Gronos Coupe Evo C under the "One of One" philosophy, and each unit will be bespoke with unique elements and customer preferences.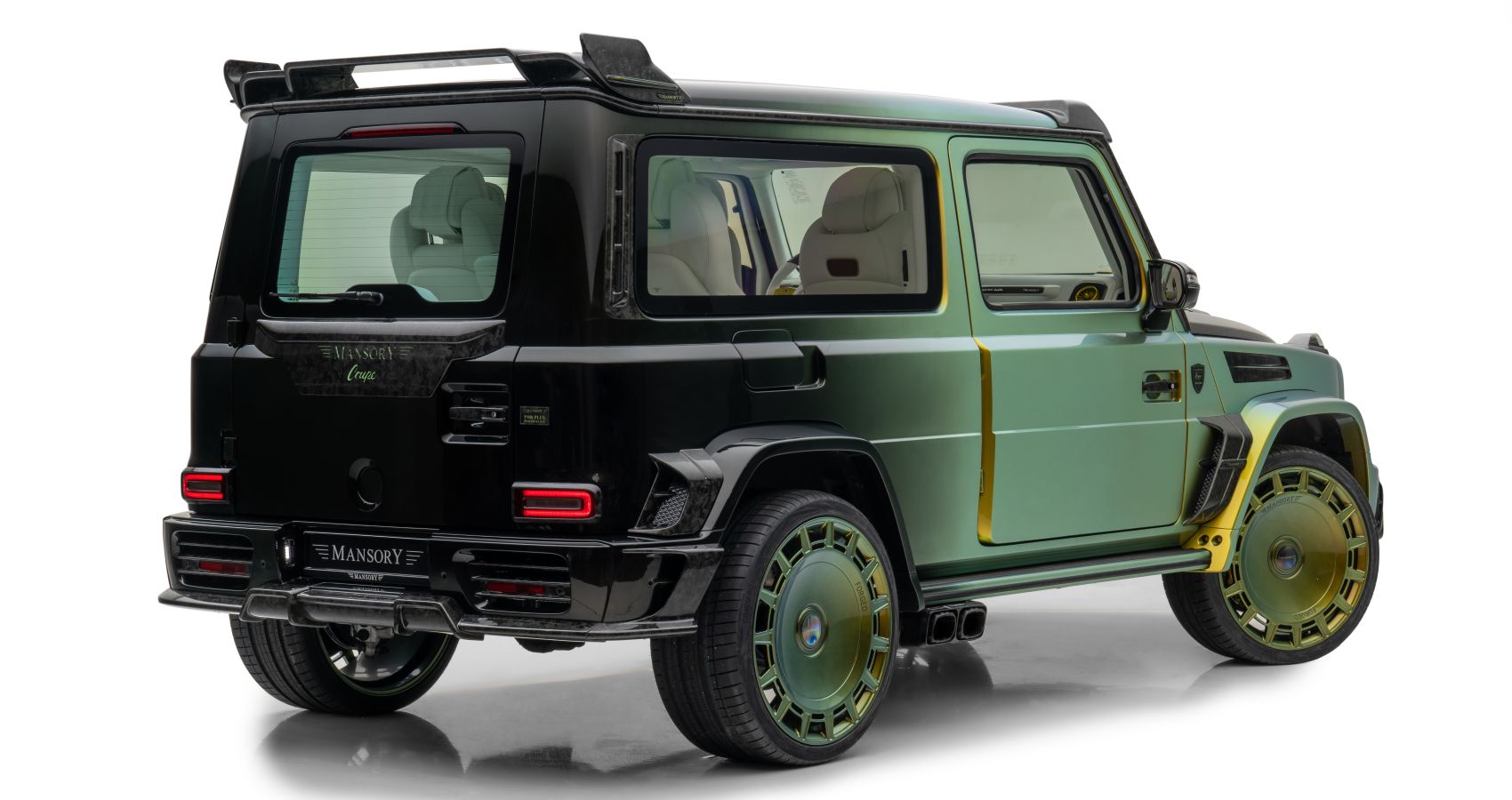 This Mercedes-AMG G63 Wagon build features a one-off exterior paint scheme consisting of a blend of aqua green and gold, which Mansory calls Fludium Paint Chrome Atmosphere. Both colors, however, transcend to a play of black in the rear. Mansory flavored the G-Wagon with bespoke carbon fiber exterior components like a meaty performance-focused bonnet with chunky air vents for extra airflow, a sharper grille and bumper, a spoiler, and a wide safari light housing above the windshield. All the carbon fiber parts are covered with unique black marble-type vinyl to complement the overall styling. For the first time, Mansory equipped a set of painted FD.15 10×24 all-around rims coupled with Ultrac Vorti 295/30R24 ultra-high-performance tires.
To take things to the classiest levels, Mansory also revealed they can build an armored version of the G63 on special request.
Mercedes-AMG G63 Gronos Coupe Is A 900-HP Mammoth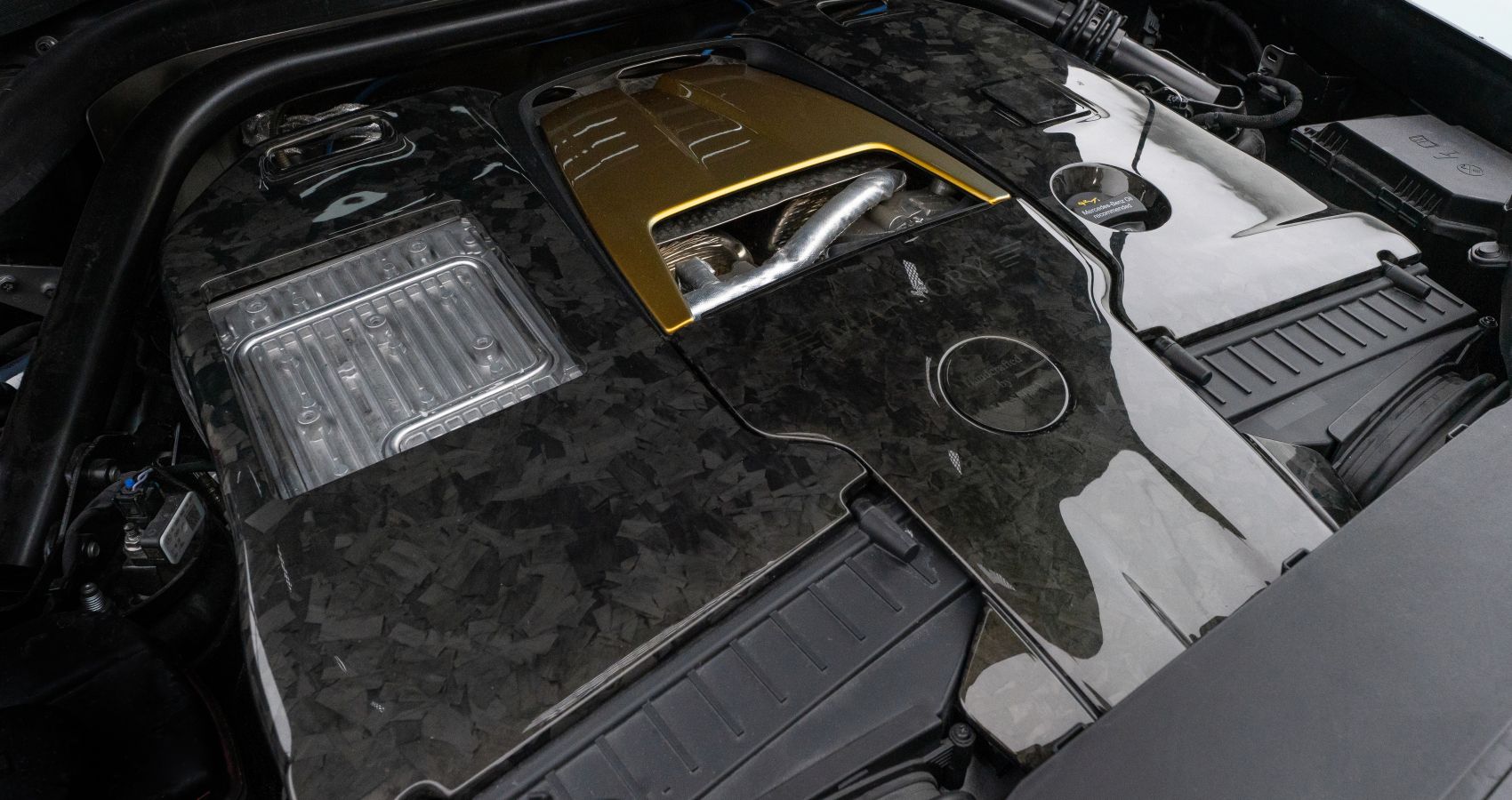 Yes! That's right! This one-off, highly customized AMG G63 Wagon offers nearly double the power of the stock G63. And every credit goes to Mansory. For the record, the Mercedes-AMG G63 Wagon is equipped with a handcrafted 4.0-liter twin-turbo V8 engine mated to an AMG 9-speed automatic transmission that drives all four wheels. This engine offers 577 horsepower and 627 lb-ft of torque in stock form. The twin-turbo V8 returns 13 MPG in the city and 16 MPG on the highway and delivers 0-60 mph acceleration in 4.5 seconds.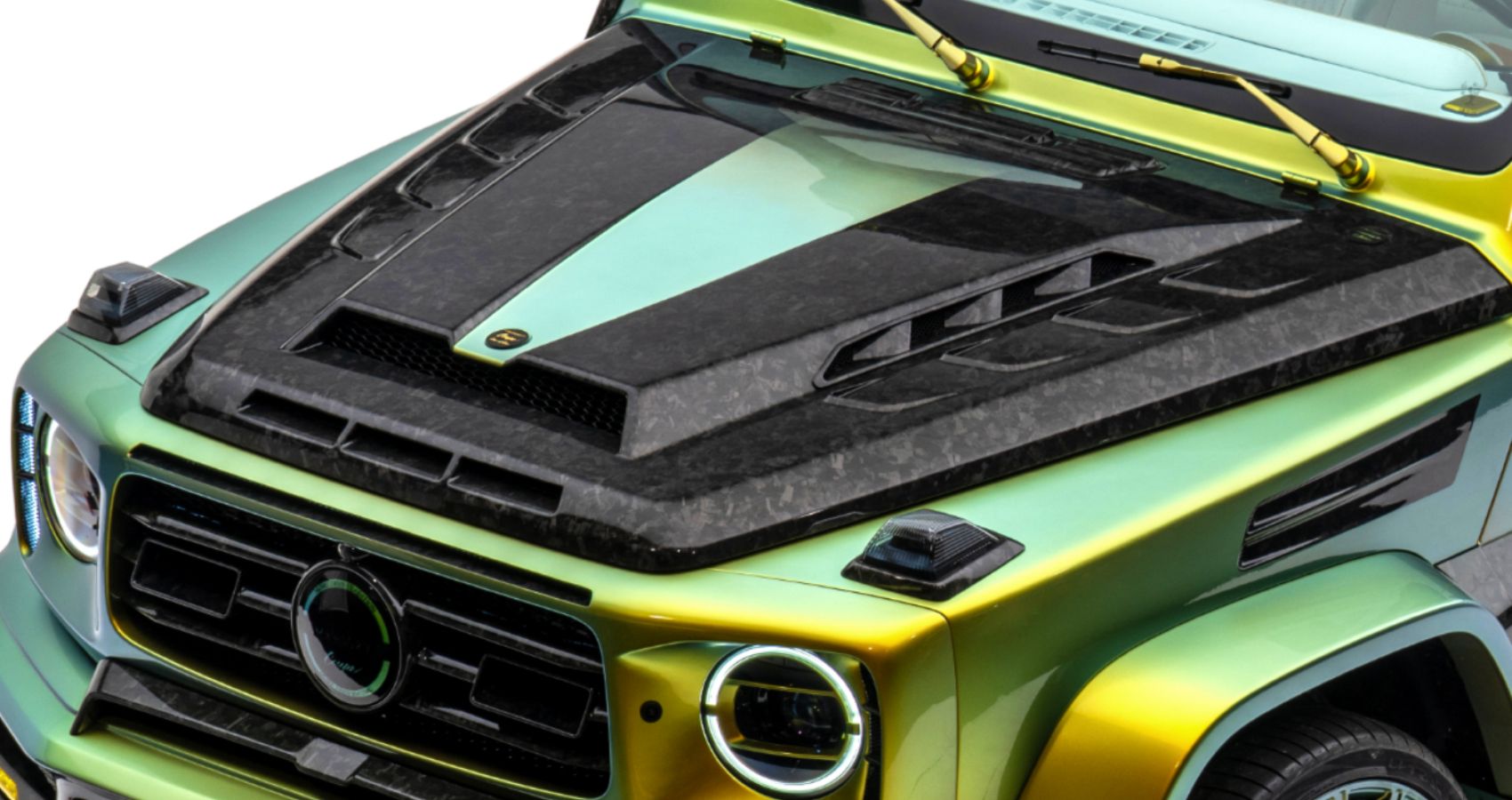 Impressed with the stock numbers already? Well, the one that Mansory finished is even more sinister. The Munich-based business equipped the engine with bespoke performance parts, a pair of larger turbochargers providing stronger fuel boosts, a more capable intercooler, stronger crankshafts, and fuel injectors, and various other performance-focused upgrades to milk double power. We also see a set of side-mounted exhausts, larger air filters, and better aerodynamics for better performance. All these helped create a bonkers 900 horsepower and 885.6 lb-ft of pure twist. With such power, the performance front has significantly improved. This modified G63 Wagon can hit 60 mph from a standstill in 3.3 seconds and top out at 155 mph.
Related: 5 Best BMW Tuning Shops In The World (5 Most Badass Mercedes Tuners)
Mercedes-AMG G63 Coupe Interior Is A Masterpiece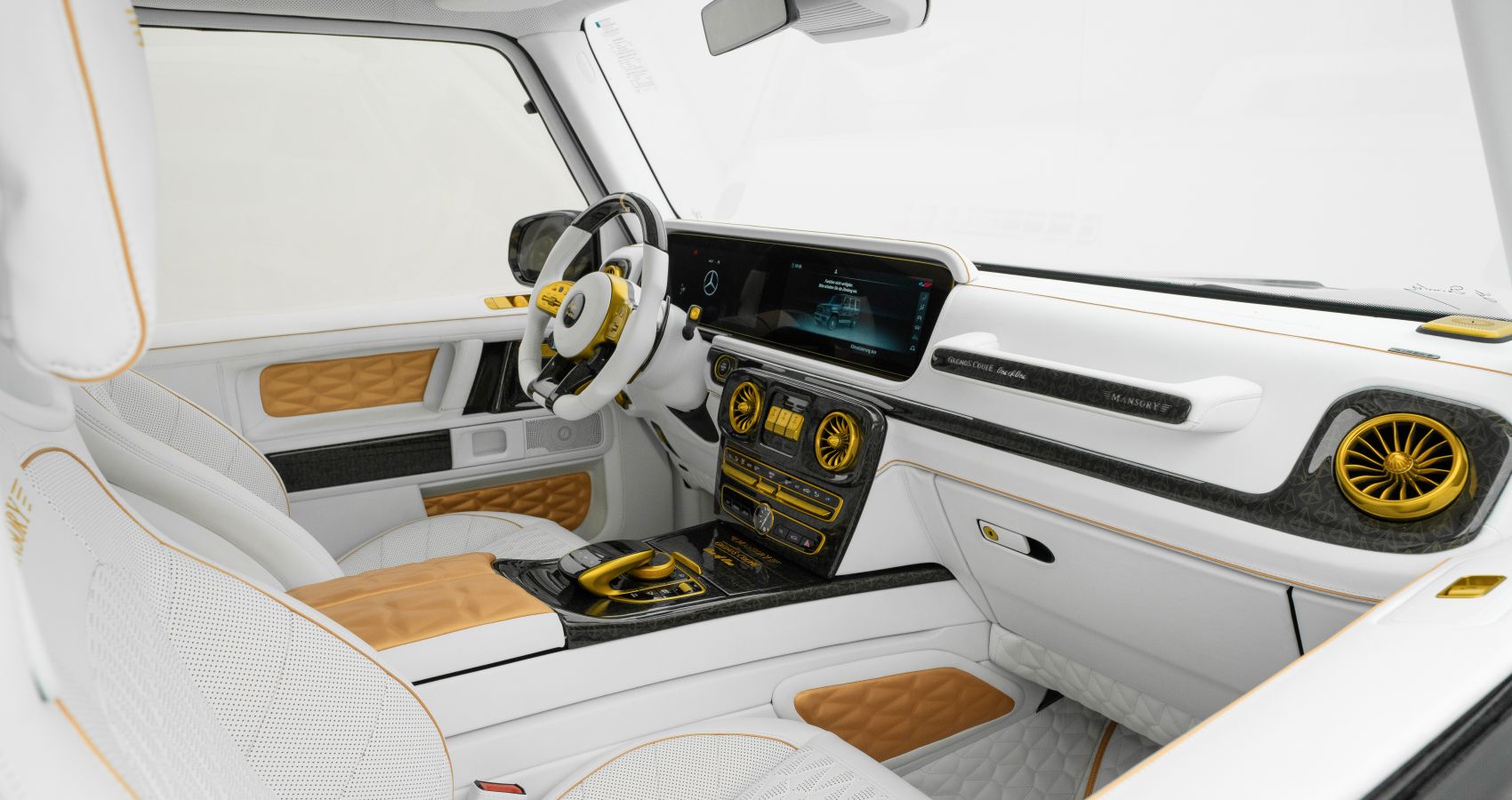 The interior of the Gronos Coupe Evo C is where form meets function, craftsmanship meets practicality, and luxury complements comfort. What Mansory did to the G63 Wagon's interior is mesmerizing and truly a masterpiece. The white theme simulates comfort, while the golden accents deliver a royal look. However, if it doesn't suit your preferences, Mansory will create an atmosphere based on your needs.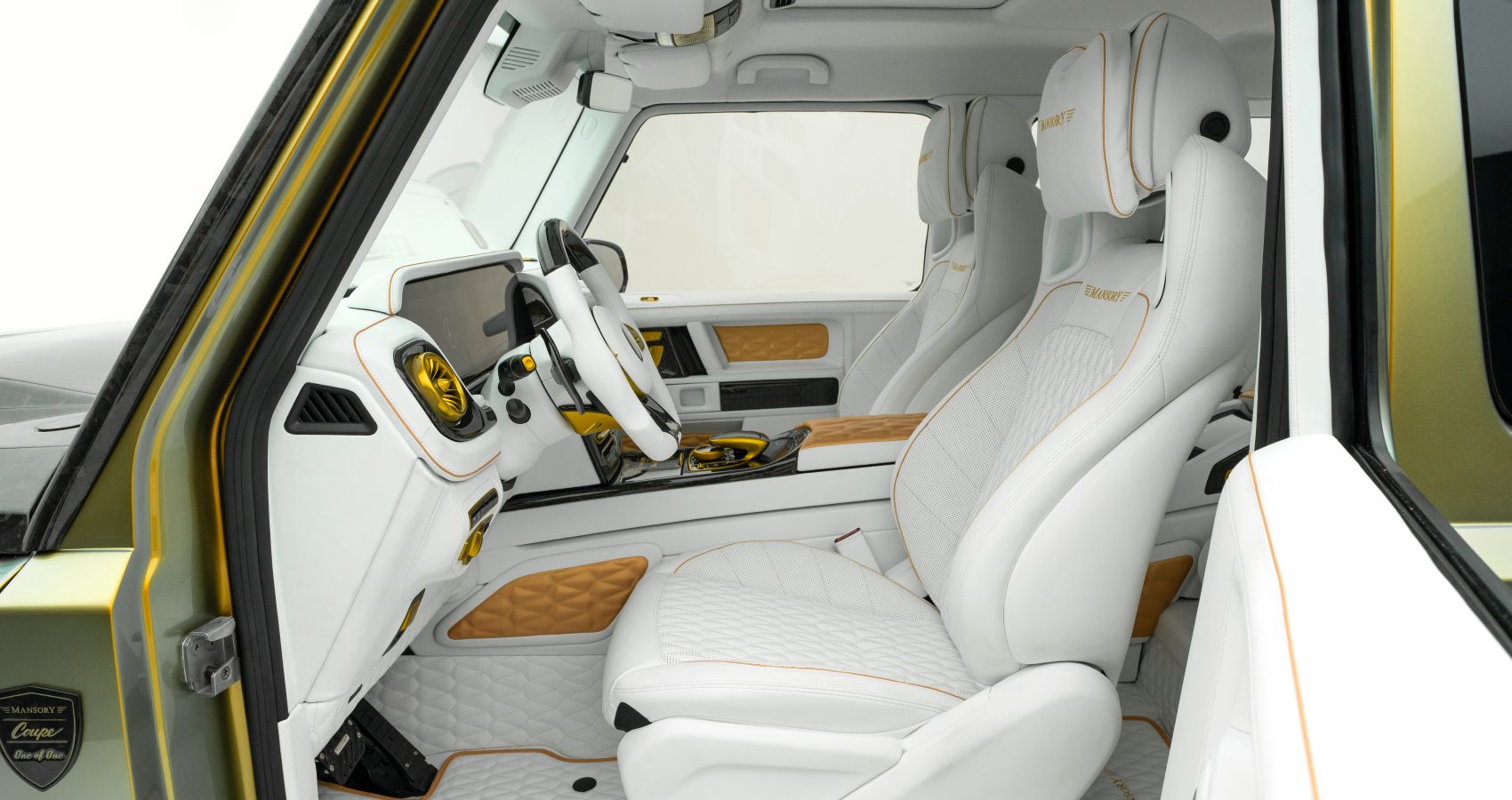 One of the finest details inside is the new folding seats that offer a larger opening for easier rear-seat accessibility. Unlike the bench seats in the stock G63, the one made by Mansory has a pair of captain's chairs with individually configurable center consoles. All four seats are heated, with standard ventilated seats at the front. The seats are covered with white perforated leather with quilted inserts and golden accents. The interior is finished with white soft-touch leather and golden quilted parts and accents to endorse luxury. For further comfort, the floor is covered with white quilted leather mats to deliver an unmatched experience inside. Besides all these, Mansory decorated the interior with unique triangle-printed vinyl on various interior parts, followed by a golden touch on plastic parts. All in all, this one-off Mercedes is a palace running on a twin-turbo eight-pot.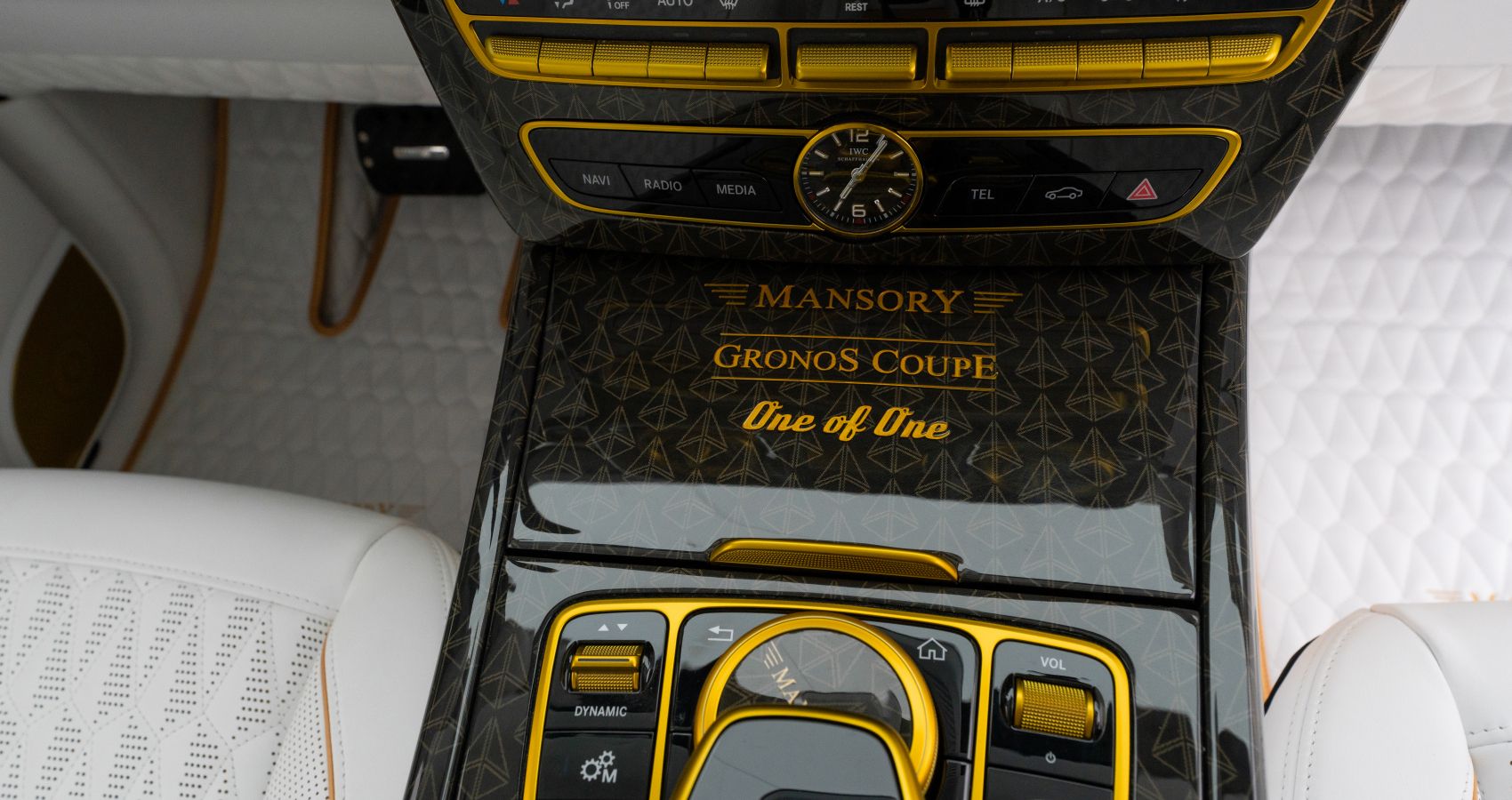 Since Mansory will build only eight such examples, they'll let buyers implement their preferences when it comes to customizing seating materials, colors and features, and interior decorations.
Sources: Mansory, Mansory Instagram and YouTube, Mercedes-AMG USA.